New York City has a reputation for being the city of lights, a place where dreams can come true. As Frank Sinatra said, if you can make it here, you can make it anywhere. This is all good and well, but how can you spend a weekend in New York City on a budget?
Many forget that New York is also one of the most expensive cities in the world. With so much incredible culture, people, and energy packed into such a tight area, it makes sense there is only so much room to build on.
For visitors, New York can be extremely rewarding, but it can offer some unique challenges if you are on a tight budget. Luckily, we've come to your rescue. Here are some ways to see New York City on a shoestring budget.
1. Staten Island Ferry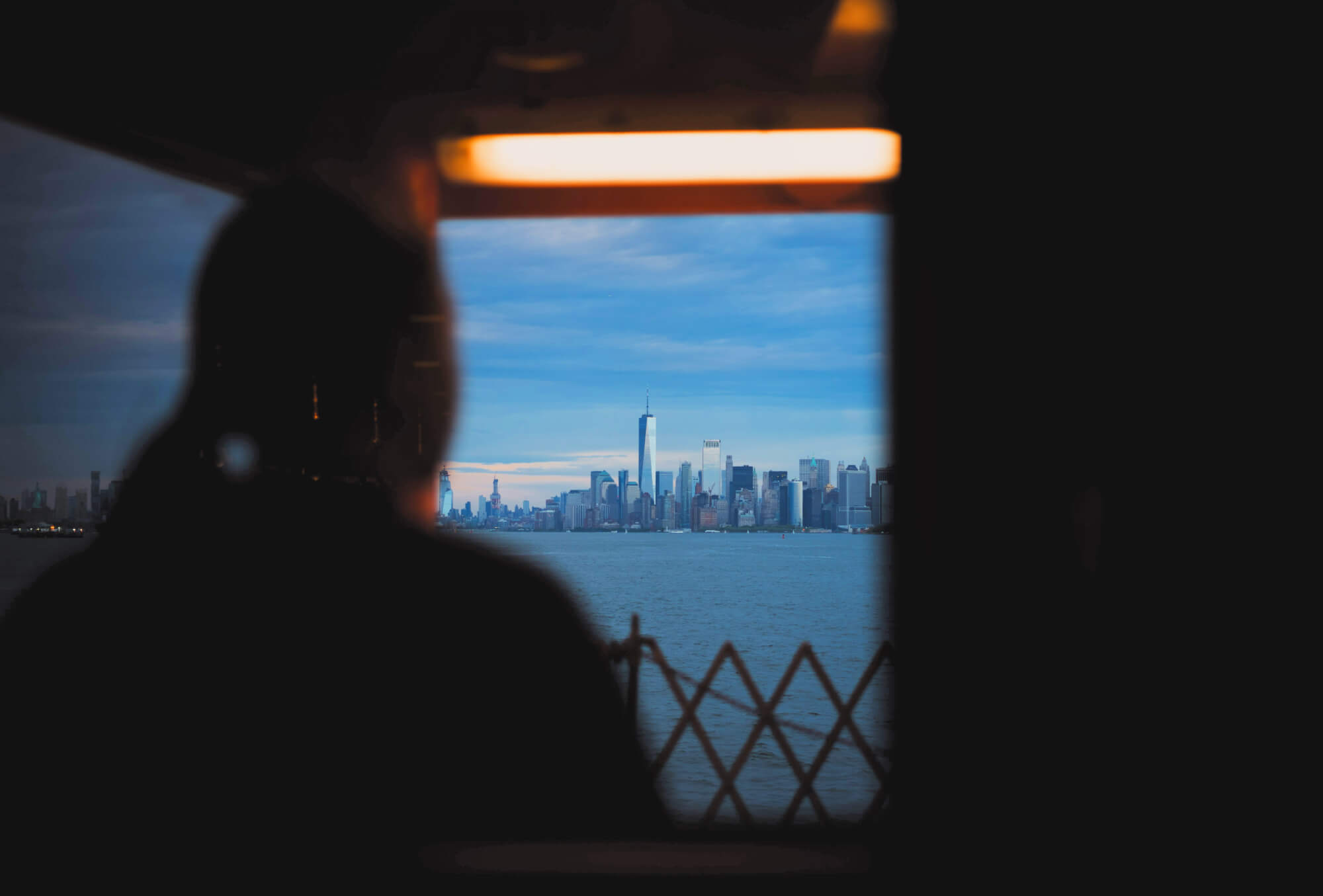 This is one of the best-kept secrets in New York City! When most visitors come to New York, they want to get a great view of the Statue Of Liberty.
If it's a clear day, it's easy to get a great picture from land, but if it's a nice day, I highly recommend taking the Staten Island Ferry and getting up close and personal with Lady Liberty.
While many cruises sell tickets for up to $200 for a cruise around the island, you can see the Statue Of Liberty for free!
The Staten Island Ferry is a commuter ferry that runs 24 hours a day (Yes, you can even get pictures at night!) from the tip of Manhattan to Staten Island. The ride takes about 25 minutes one way, so for a round trip, you can plan to be gone for an hour.
Be sure to stand outside on the top deck to get the best views of New York's most recognizable landmark. If you have time, walk around Staten Island for a bit as they have a free botanical garden that is worth checking out.
2. High Line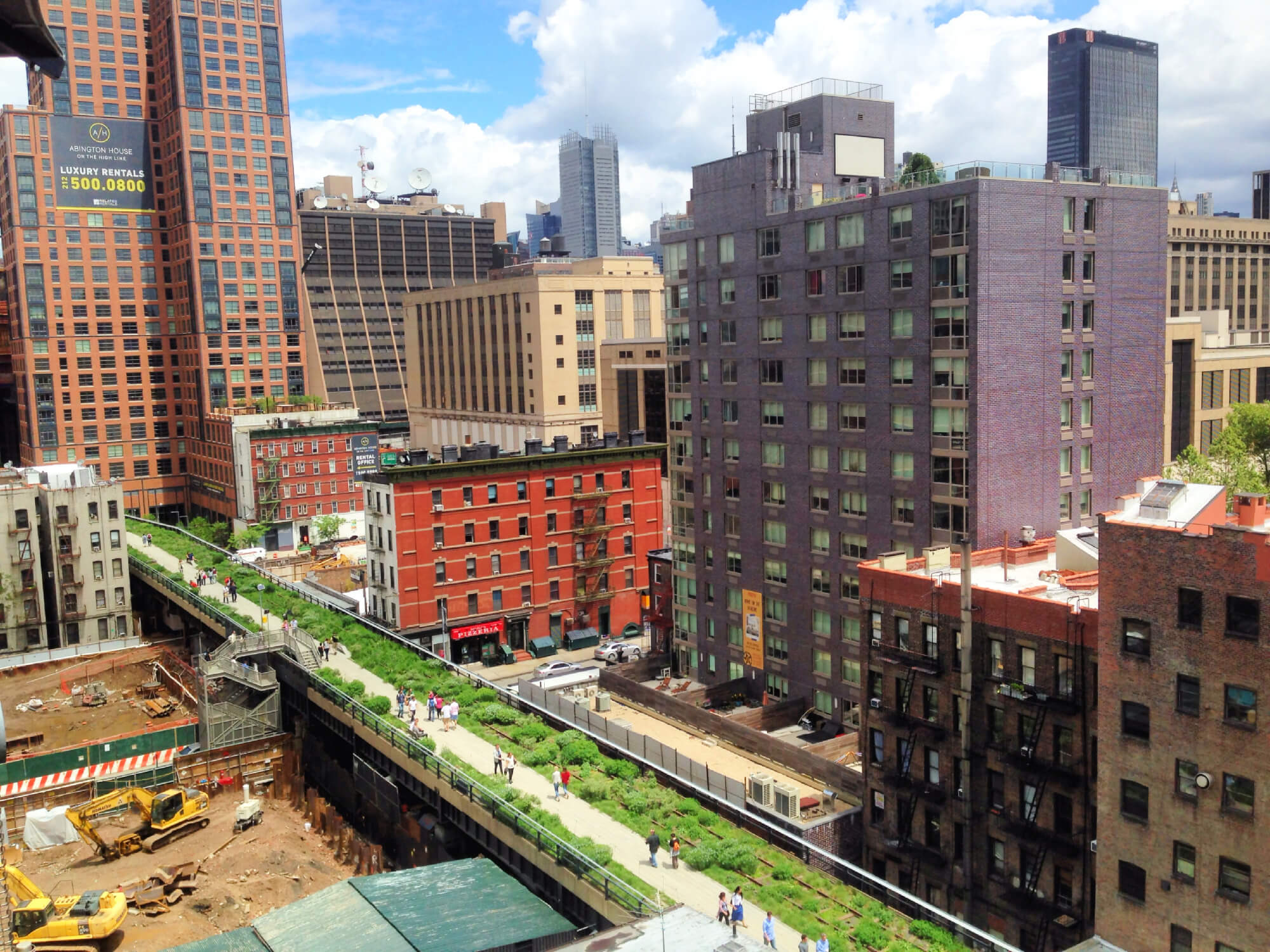 The High Line might be my favorite thing to do on a budget in New York City. The 1.5-mile long railroad turned greenway was one of the first of its kind in the world.
It is a great example of how cities are converting their former industrial spaces into functional 21st Century destinations.
The former railroad used to be owned by the New York Central Railroad and used to transport meat from the various warehouses in the Meatpacking District.
It was abandoned in 1980 and it wasn't until 2006 that the city of New York decided to convert the area into a green space. It was finished in 2009 with another section opening in 2011.
The park now welcomes 5 million visitors each year. Today, visitors are lead along the path and get to discover various parts of High Line's past. There are various murals, works of art, and plaques that pay homage to the former railroad.
Grab a coffee and get ready to explore one of New York's most exciting urban projects.
3. Central Park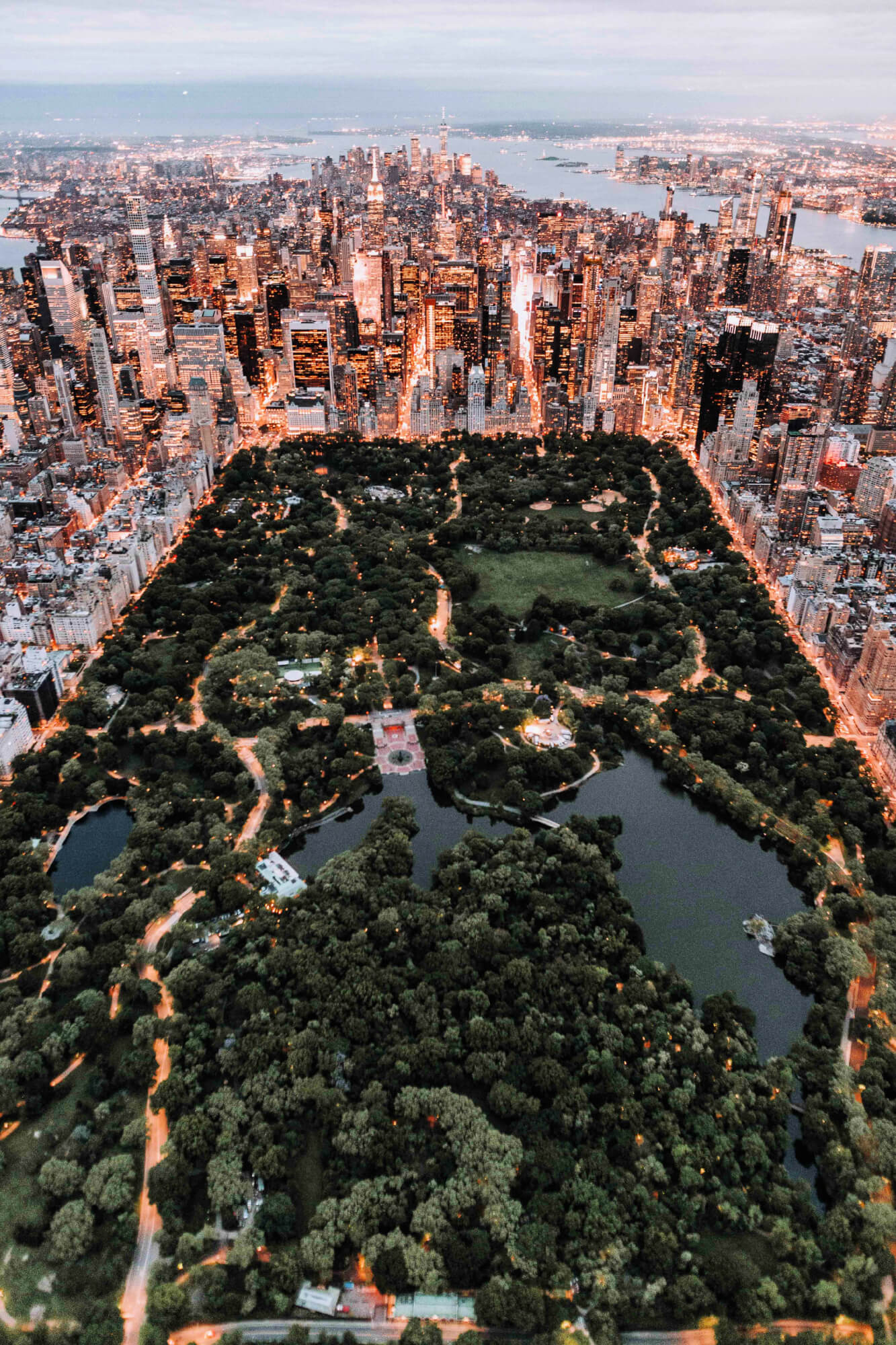 If you're looking for what to do in New York City on a budget, then taking a stroll around Central Park should be on your weekend's bucketlist. Originally built in 1857 on over 700 acres of land right in the heart of New York, Central Park is one of the only green spaces in the city.
It's massive size is hard to cover in one day. In fact, you could do a whole trip just visiting Central Park with all of the activities you can do in the park itself.
From boat rides and picnics in the summer to ice skating and sledding in the Winter, there is so much to do. Any season is great for visiting, but I recommend going in Fall when all of the leaves start changing colors and the air is crisp.
No matter when or what you want to do in Central Park, it is waiting for you to come and discover the park… The best part about it is that you can save your money for a well-earned drink afterward.
4. Self-Guided Street Art Tour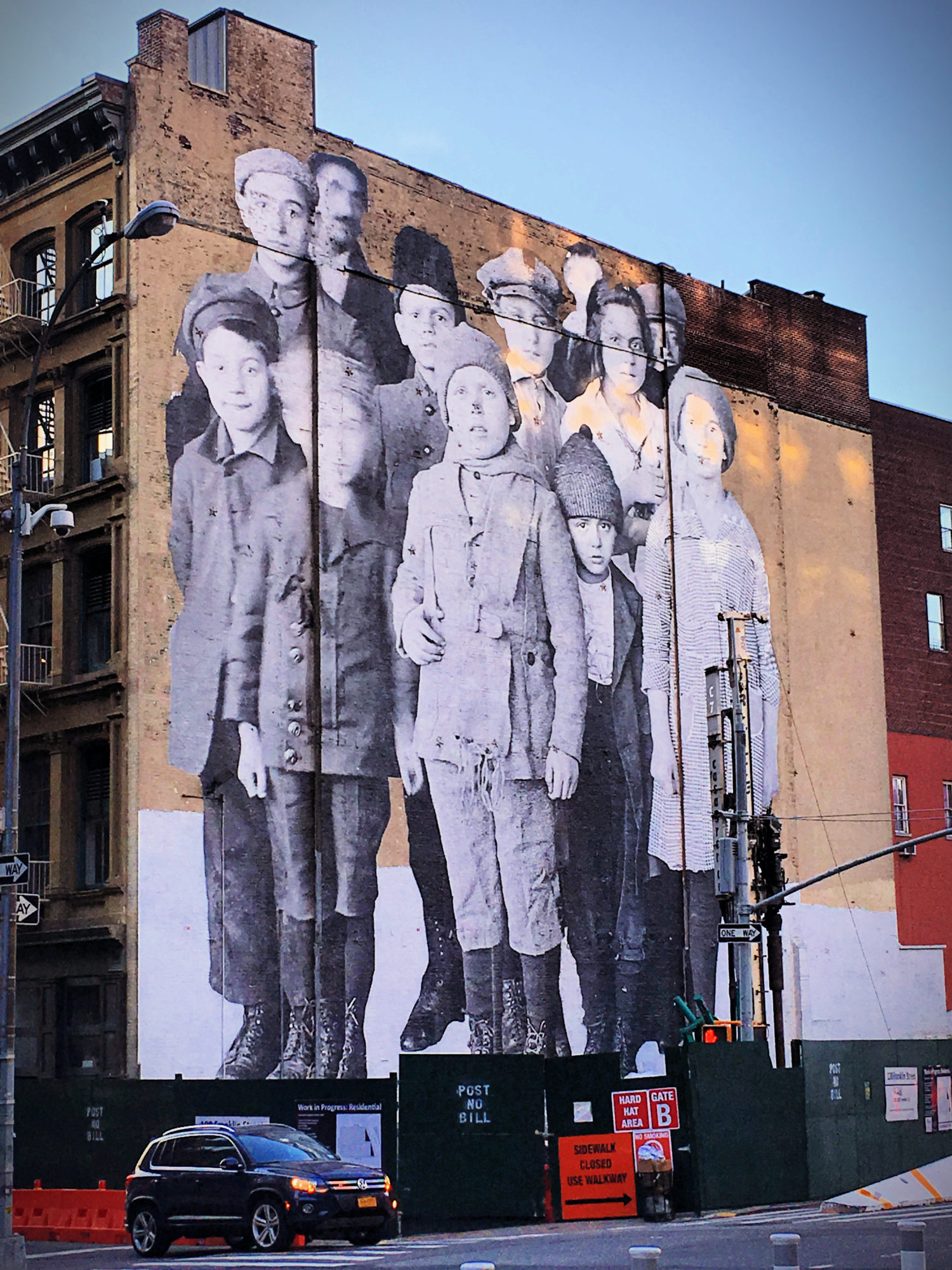 While street art has been around for a while, it has only come into mainstream media in the last several years. New York being the diverse and cosmopolitan city that it is, attracts some of the best artists in the world to come and leave their mark on the city.
While you can easily find street art on every inch of the city, the best neighborhood to explore for street art is in Bushwick. The area has undergone a massive transformation within the last decade and is now one of New York's hottest neighborhoods.
It is also home to one of the best outdoor street art galleries on Earth thanks to the Bushwick Collective, a group of talented artists both locally and globally that wanted to make Bushwick beautiful.
While there are many organized tours that will take you around and explain the stories behind each mural, you can easily walk around and do your own self- guided street art tour.
If you happen to be in the area in June, be sure to look up the date of the free annual Bushwick Collective Block Party.
5. Improv Comedy Shows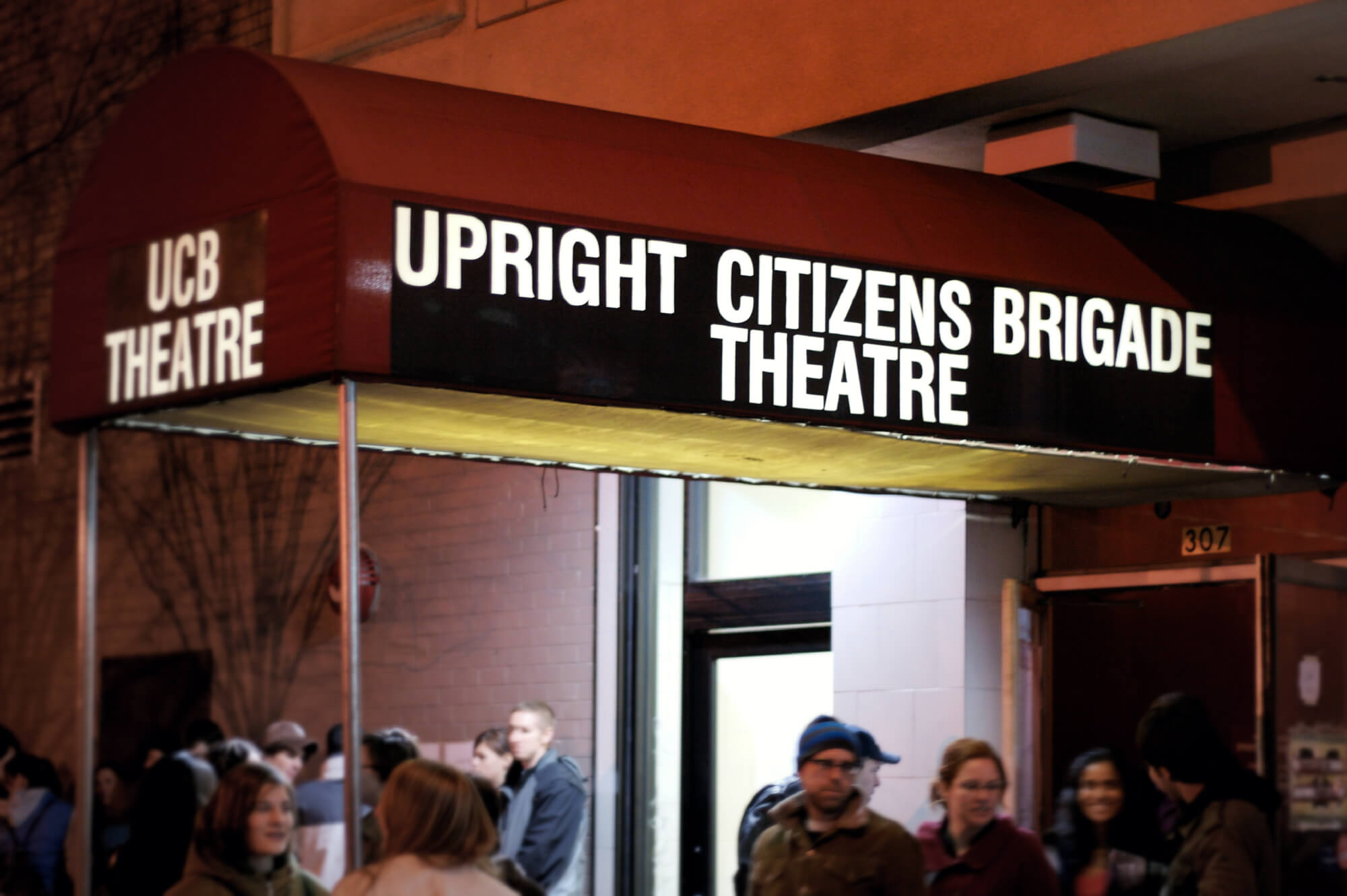 Looking for a secret that no local wants you to know about? Then you have to check out Upright Citizens Brigade!
They are a local improv company that now has expanded to a few different US cities. The company has been the starting place for many comedians that have eventually moved onto other shows such as Saturday Night Live.
They currently have two locations in New York in the East Village and Hell's Kitchen. Each location has nightly shows that have something for everyone's tastes.
Be sure to check out their midnight show on Saturday, but you really can't go wrong with whatever show you go to.
Not only are the shows entertaining and completely hilarious, but they are also extremely affordable. Most shows will set you back $5 to $12.
Considering this is world class comedy in the heart of the city, I'd say seeing a show at Upright Citizens Brigade is a must for anyone's New York City bucket list.
6. Get Up High On A Rooftop Bar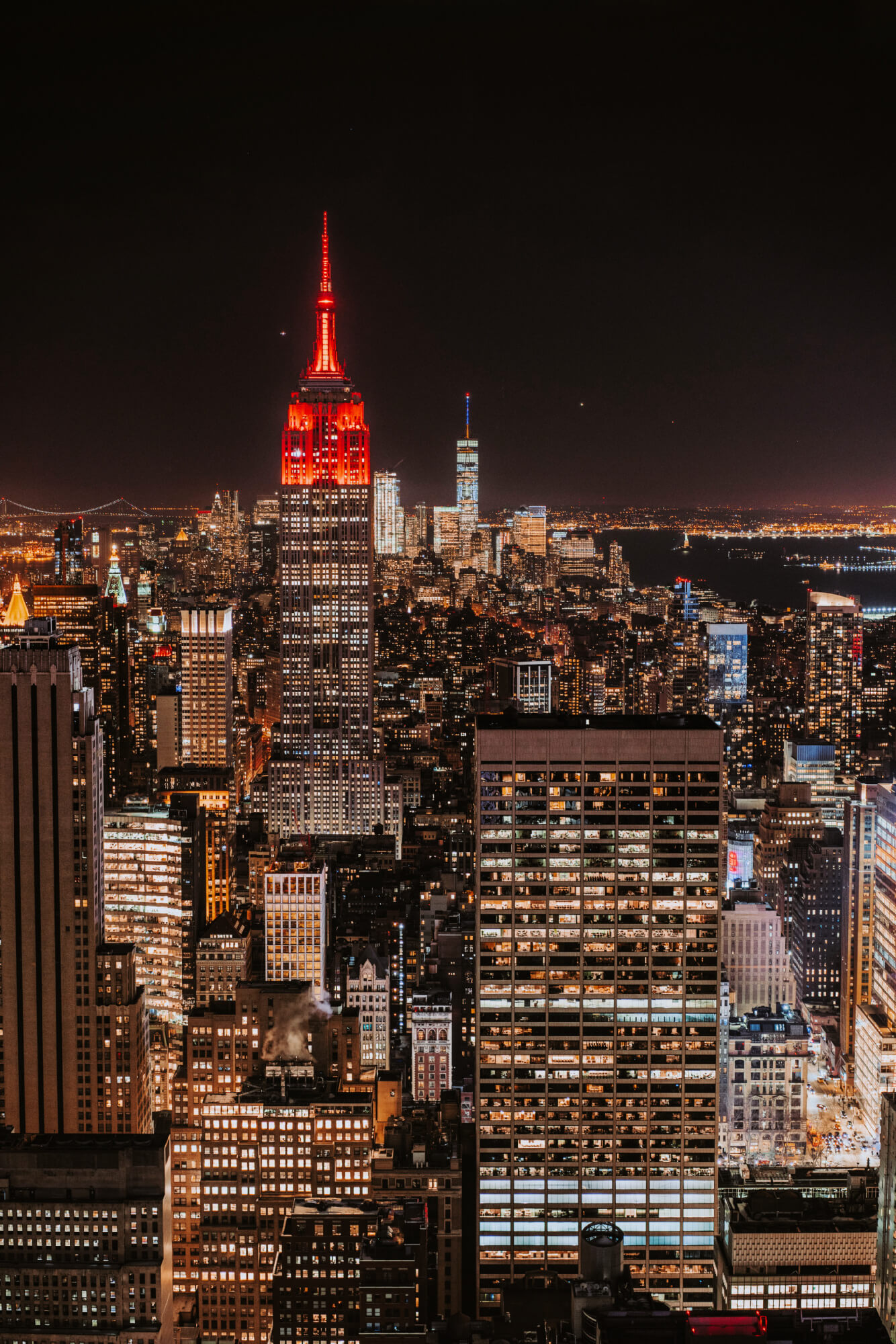 Considering that most of the time in New York you're craning your neck to look at all the tall skyscrapers, it can be refreshing to turn the tables upside down and look down on the city.
The only problem is, doing that can cost a lot! With places that allow this such as the Empire State Building costing quite a fair amount.
Solution? Find a rooftop bar, get a drink, and sip away overlooking the whole of New York.
A cheap rooftop bar I'd recommend is Rare View, which is located on 152 West 26th Street. It serves fantastic drinks, is in a prime location to see the city, and also offers a great bar and grill if you're feeling peckish. It usually opens late afternoon.
There are other cheap rooftop bars too such as Cantina Rooftop (605 West 48th Street) which serves Mexican drinks & food.
7. The New York City Explorer Pass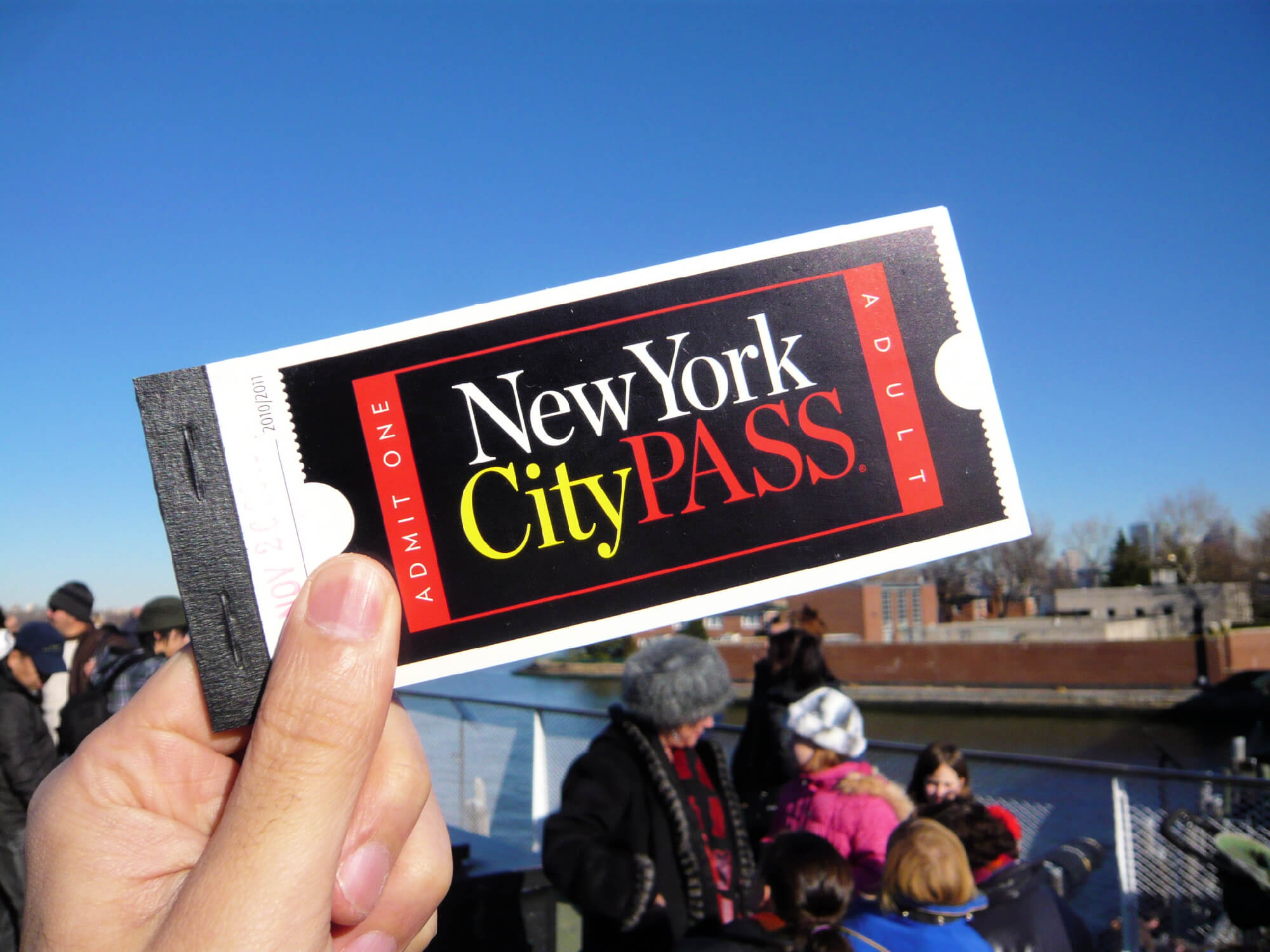 Want to see lots of attractions? Then you should opt for the New York City explorer pass. This is definitely the best way to enjoy a weekend in New York City on a budget while still seeing lots of stuff.
On the pass you'll save up to 50% on top attractions. Attractions include all the "touristy" stuff such as museums, Empire State Building, Madame Tussauds' wax museum, and other cruises and tours.
A similar option is the standard CityPass. You pay around $120 / £90 and get access to 6 top attractions.
If you really want to see all the tourist stuff, these passes are awesome ways to enjoy a touristy weekend in New York City on a budget.
8. Find The Best Cheap Spots To Eat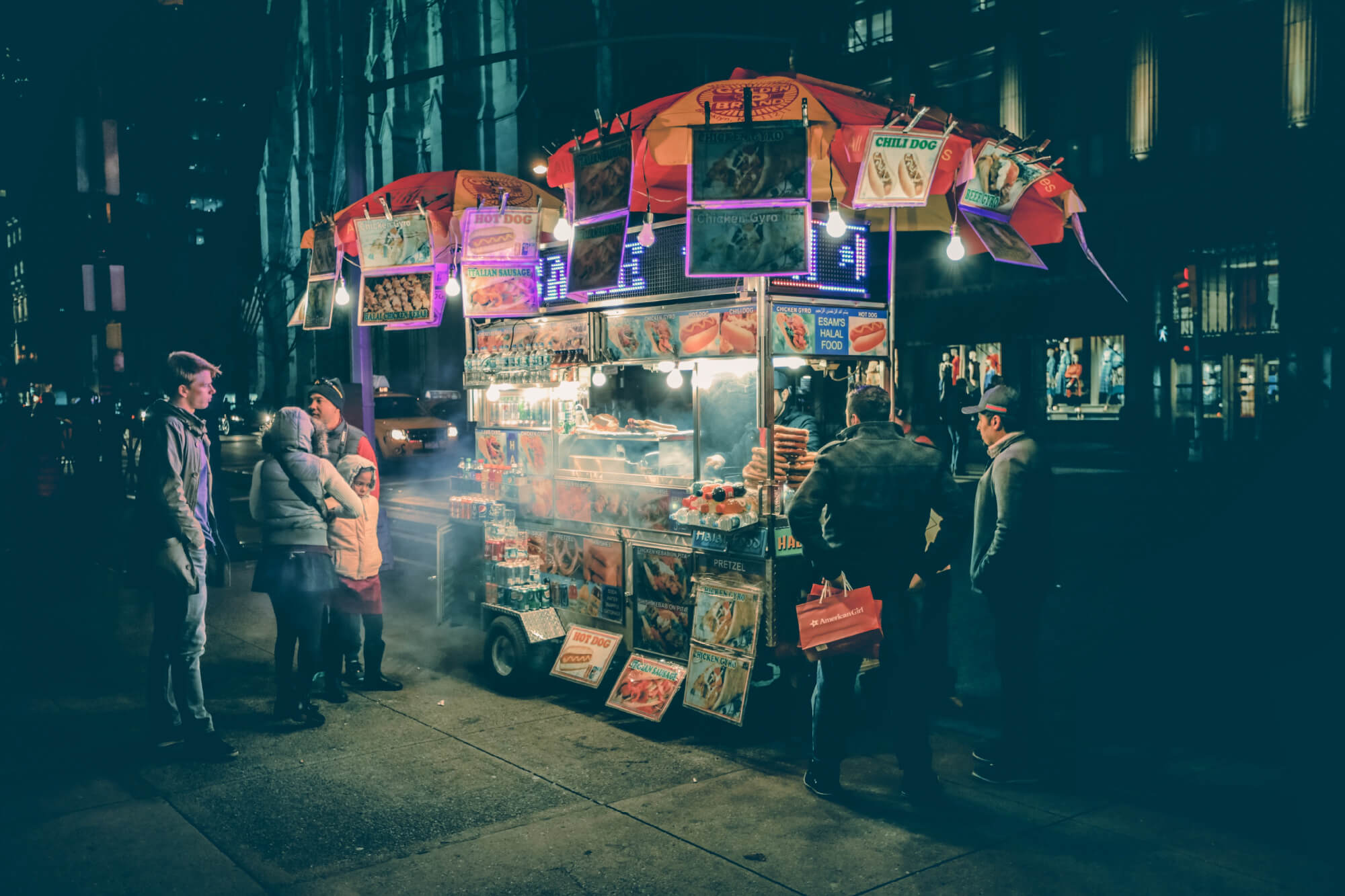 Here are some awesome (and cheap!) places to eat some good food in New York City.
Levain Bakery (167 West 74th Street) for some AMAZING cookies.
Pisillo Italian Panini (97 Nassau St) for some incredibly fresh Italian sandwiches served fast.
Los Tacos No. 1 (229 West 43rd Street) for some authentic Mexican street food.
Fiore Deli of Hoboken (414 Adams Street) for some awesome Italian deli.
Frisson Espresso (326 West 47th Street) for some of the best coffee in New York.
Check out more great, cheap places here. If you do, you're doing it right!
Other Money-Saving Tips For Your Weekend In New York
Skip the cab at the airport and instead use the Air Train and then jump on the A train-line (the longest line in New York's subway system).
Buy an 7-day unlimited metro card for around $32 / £24 for unlimited local bus and subway rides until 12am.
Travel to New Jersey if you want to shop a lot (try shopping at Newport Centre or Westfield Garden State Plaza in particular).
Walk! This city is great, skip the public transport and soak in the city.
Try to eat at home about once-per-day. (There are many places to buy fresh ingredients).
Use CouchSurfing or AirBnb to sort out accommodation. Hotel chains are more expensive and less authentic.
If you're looking for where to stay in New York on a budget, places in New Jersey, Queens or Brooklyn are considered cheaper areas.
Look out for the 99¢ pizza signs to eat large and delicious pizza on the go!
Carry your own water bottle and refill it. New York's water purification system is top-class.
Look for coupons online before booking. Groupon, LivingSocial or DestinationCoupons are good options. Or download the Honey extension for your internet browser.
How Much To Budget For Your New York Trip
All things considered, and following these budget tips, we think it's definitely possible to enjoy a weekend in New York spending around $80 in total per day for the conscientious, and around $100-$150 for the average joe.
---
If you're looking to spend a weekend in New York City on a budget please share any other tips you know about in our comment section below. Happy travels!
Suggested next reading: 6 Must-See Places You Absolutely Have To Experience In New York