New York is the dream city for travel enthusiasts. This sleepless city presents a whole range of activities, delicious food, beautiful architecture and anything you can imagine. But it is especially fun if you know where the many secret spots in New York City are.
There is a never-ending list of tourist spots that everyone will tell you about including Central Park, Time Square, the Empire State and Upper East Side, etc. but that's just scratching the surface. Every city has some hidden gems not easily discovered by tourists. Even some New Yorkians living in the city for years will be unaware of these secrets of New York.
So, looking for the hidden gems of New York? Or for those quirky things to do in NYC? You've come to the right place.
1. Grand Central Station's Whispering Arch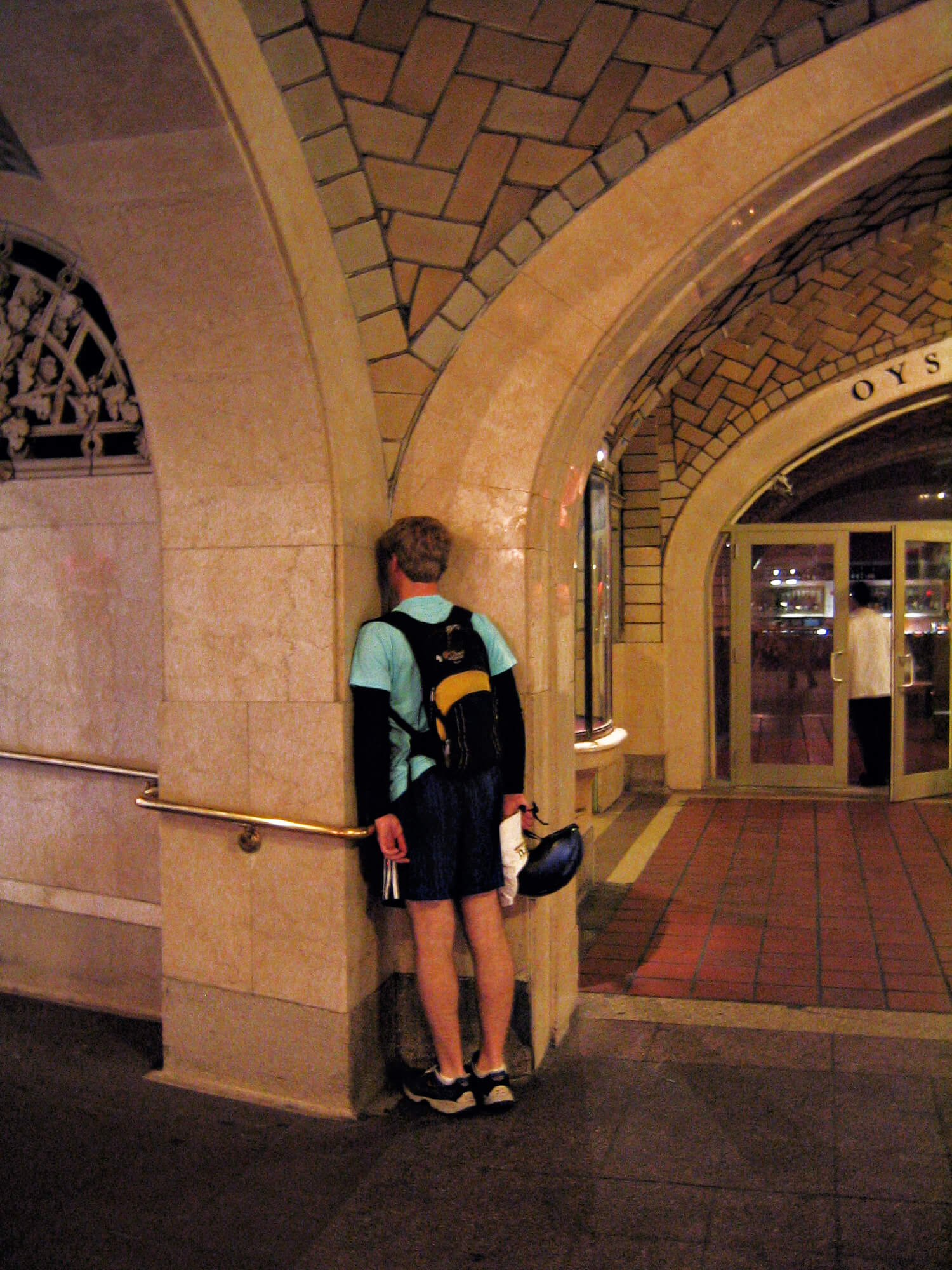 While walking down towards the lower side of Grand Central Terminal, you will find an open secret spot worth seeing.
If you stand at one corner facing the arches and whisper, the other person standing at the opposite corner of the arch will hear your whispering clearly.
A bit quirky, but can be a cool trick to show a friend. Why not whisper a jokingly ominous threat to your friend amidst the busy crowd and see if they can hear you? (They will still be able to hear you!) Or what about asking a girl out for coffee? Kinda weird, I know, but the possibilities are endless with this one!
More about how the strange acoustics in this terminal work here.
2. Glass Waterfall Tunnel
This is a beautiful waterfall tunnel that is situated on the side of the McGraw Hill building. It is merely a 3-minute walk from Time Square.
If you stand inside this tunnel, you'll witness the mesmerizing sight of falling water over you. However, the water just stays inside the tunnel walls and you won't get wet. Perfect spot for a photo if you ask me.
3. Pomander Walk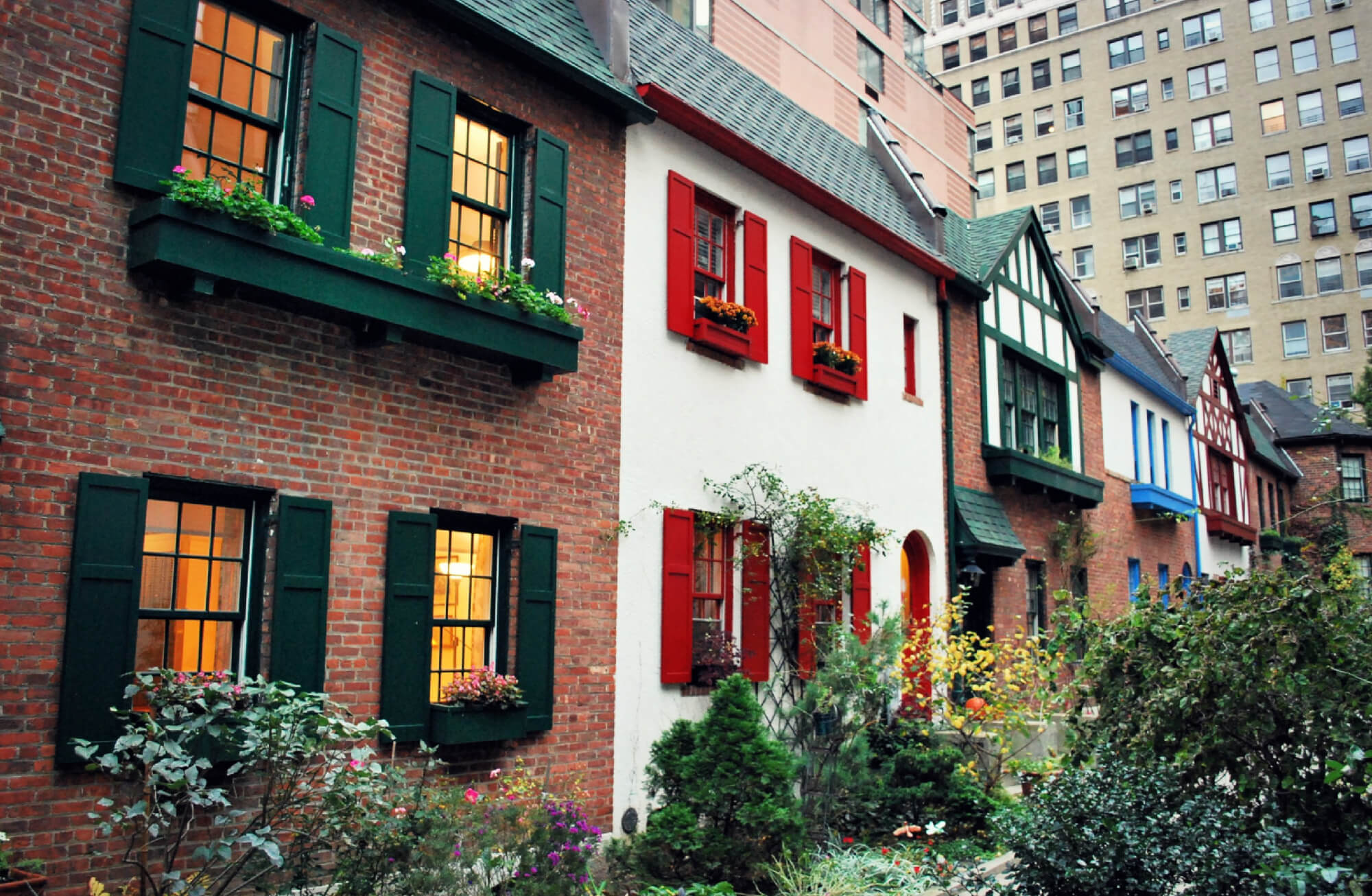 One of the most underrated secret spots in New York City, this place comes in hand if you're a bit overwhelmed with all the modern-day digitalization, crowds and buildings. This hidden gem is your escape.
Pomander Walk is the sight of old England in New York City. It is a stark contrast to big glass and steel towers which represent New York City, and upon entering in this spot, you feel like you are walking into an English countryside. That's right, take a deep breath…you can relax now.
4. UN Meditation Room
We told you we'd share some of the quirky things to do in NYC. The meditation room at the UN is open to the general public and is totally free. If you are interested in witnessing a…well, room…with a banal mural and a strange rectangular box in the middle, this is the place for you.
Basically, in this writers opinion, a bit of a hodgepodge and ecumenical mess, this meditation room is supposed to help you "escape into yourself" regardless of creed.
But, to be honest, I think what makes this a "hidden gem" is just how it illustrates how isolated some of the liberal social elites of America are. So stick that in your pipe and meditate on THAT. (Though, seriously, no smoking allowed in the meditation room).
There are numerous conspiracy theories surrounding this room, so it might be fun just to go check it out for that. Maybe you can crack the code?
What's more, this UN building is basically an international territory, and so if you are in that building, then you cannot claim to be present in any country in the world.
5. Abandoned Smallpox Hospital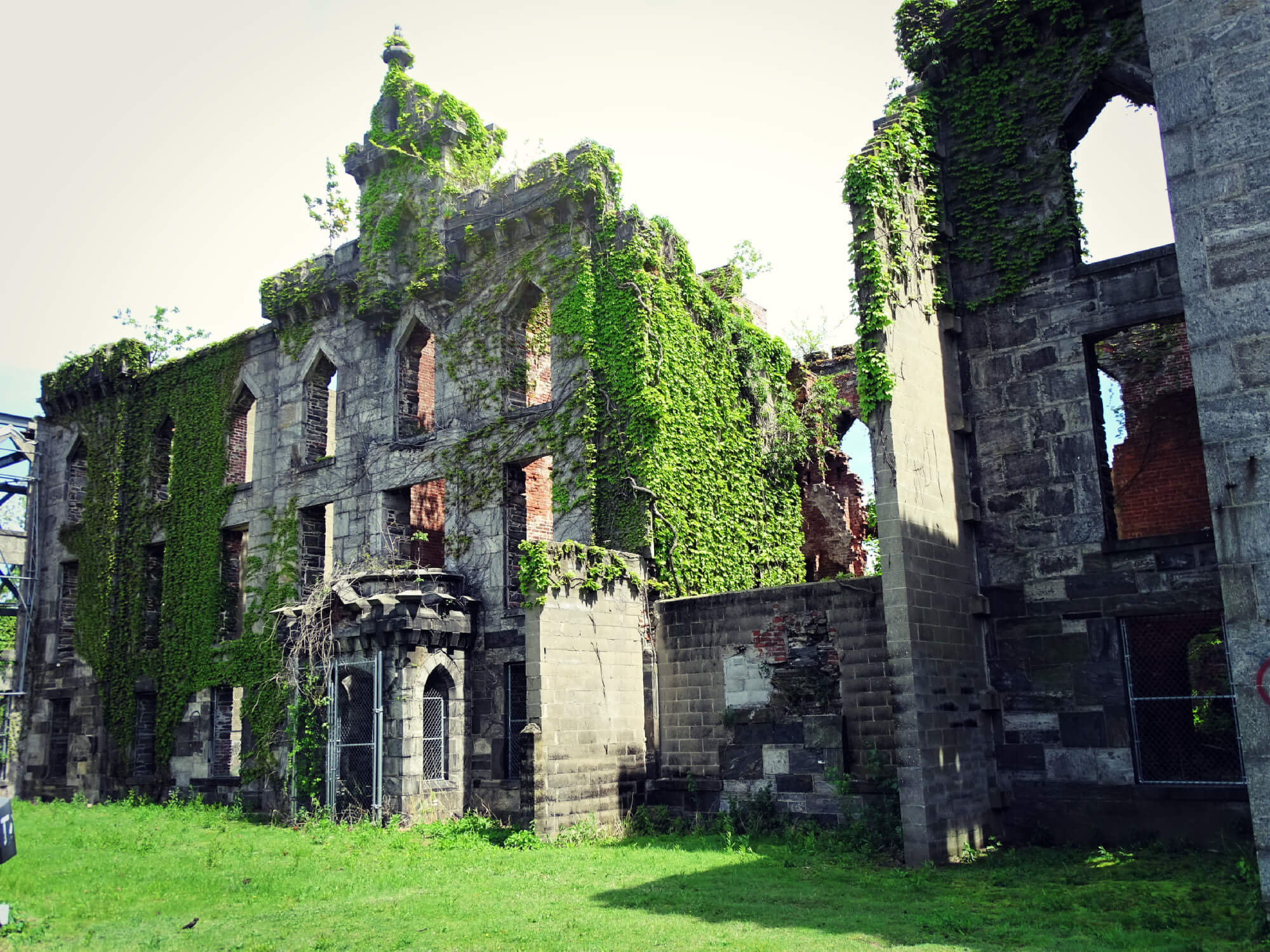 The attractive sight of this abandoned hospital is quite provocative. It is located on Roosevelt Island, and after the last inhabitants left this place, no one has ever come back here. It is not opened for the public to visit but you can get close to the outer part of the building, and it's worth visiting.
If you dig a little into the secrets of New York and its history, you'll find out that the city was the victim to smallpox a century ago.
6. The New York Earth Room
Picking back up on the theme of quirky, modern artist Walter De Maria, back in 1977, decided to "art" by dumping 280,000 pounds of soil into a 3,600-square-foot room.
The Dia Art Foundation loved the dirt so much that, in 1980, they permanently reinstalled it at 141 Wooster Street, New York. You can see it today. And yes, it's the same original dirt.
So if you also like to "art" and like roomy Soho lofts filled with dirt, then you've found your spiritual home.
7. The Doyers Street Tunnel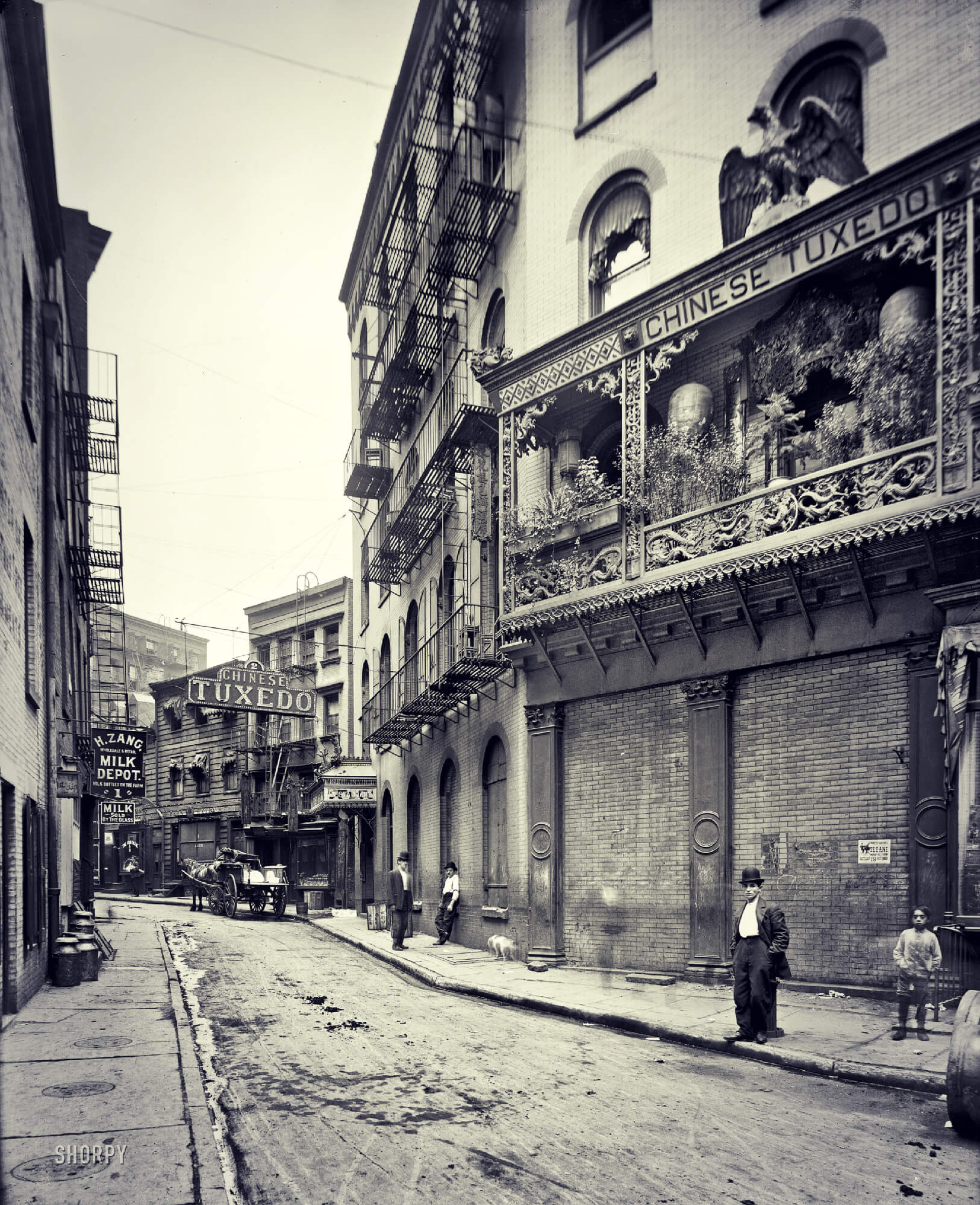 In the 17th Century, this street tunnel located in Chinatown was the escape route for those who wanted to flee from gangsters. Chinatown was a hub for smuggling, gambling, and fighting at the time. SO, this tunnel was a quick getaway for the runners.
This place was called "the bloody angle" back then, but now—rest assured—it is absolutely safe. One of the most recommended places to visit in this area is "Nam Wah tea parlor."
8. Secret Apartment Of Radio City Music Hall
Radio City Music Hall is a well-known place called "the home of the Rockettes". The tourists often go there to watch shows, but usually, they are not aware of a special secret of New York hidden inside. A secret chamber. Ok, not really…but kinda. It's a secret apartment.
This place was built for a famous entrepreneur of the city named Samuel "Roxy" Rothafel who owned theaters in New York. Many famous actor/actresses used to visit him in this beautiful apartment featuring a 20-feet high ceiling. No one lived at this place after Roxy's heart attack in 1936, and now it is used for events.
9. El Sabroso
In the industrial dock of Midtown, Manhattan there is a signboard with "El Sabroso" written over it. It is a Latin food place where you will find super delicious Latin cuisine. Food is the main part of your visit to any place in the world (or at least it is for me and my hungry stomach).
You can find the latest American cuisines in every corner of the city. However, most of them taste the same and if you want to try something new, visit this secret spot of NYC.
The freshly cooked lamb meat will satisfy your appetite just by looking at it (literally impossible, but I've got to make this sound amazing). Some people can't find this amazing place because it's tucked away from the main walkways. If you ever go looking for this place, head into the freight entrance at 265 West 37th Street.
It's highly rated and, in all honesty, has become more popular in recent years, but it's still worth the visit.
10. The Cloisters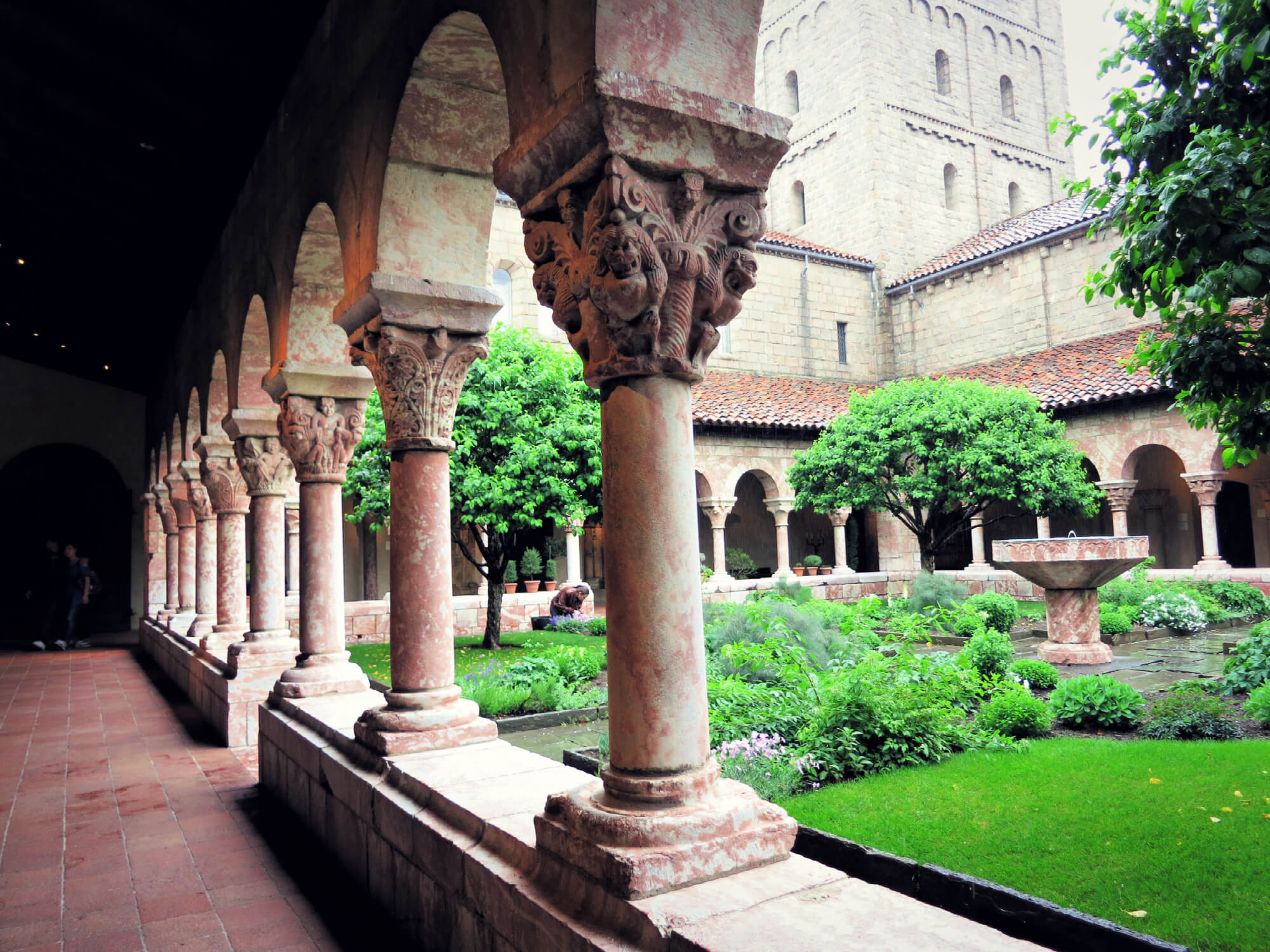 This might be the best secret spot in New York City. It's basically a museum situated in Fort Tryon Park that is all about medieval European architecture and arts—with a special focus on the Gothic and Romanesque periods.
It almost feels like a magnificent European castle. Here you'll get the chance of witnessing over 2,000 works and pieces from ancient Europe. If you are done with the hustle and bustle of city museums, then go to this secret spot. The breathtaking view of Rose Pink Garden and Cuxa Cloister inside the museum are sure to enhance your time here.
11. Sunshine Laundromat
Exploring the secret hidden gems of New York by yourself or with homies? Don't miss this place. This is a bar located in one of the most hidden places in the city.
When you go to Sunshine Laundromat, don't be phased if you can't find anything else other than laundry machines and dirty clothes. Go inside the place and go behind the laundry area. Be confident.
You will see a left-alone dryer fixed at the ending point. Push the door, and here you go. You have entered the best place to do quirky things in NYC. There are many classic games and a limited edition pinball machines to enjoy (such as Medieval Madness). Forget the fancy gaming areas and cocktails and enjoy gaming with beer and wine.
It's all pretty inexpensive so perfect if you're visiting New York City on a budget.
---
If you are planning a visit, why not check out these secret spots in New York City? Let us know if you know of any secret spots or quirky things to do in New York which we should add to this list! Comment section is below.
Suggested next reading: 6 Must-See Places You Absolutely Have To Experience In New York