When I first laid eyes on the Thai islands iconic longtail boats, I felt like I'd finally arrived in the Southeast Asian country of my dreams.
From where I sat on the white sand beach of Tonsai Bay, the enormous blue sky above was reflected in the clear turquoise water below, punctuated by towering limestone crags. Behind me sat bamboo bungalows, karst cliffs, and dense rainforest, the area being a popular destination for backpackers and rock climbers. It was my first stop in the Thai islands and I couldn't wait to see more.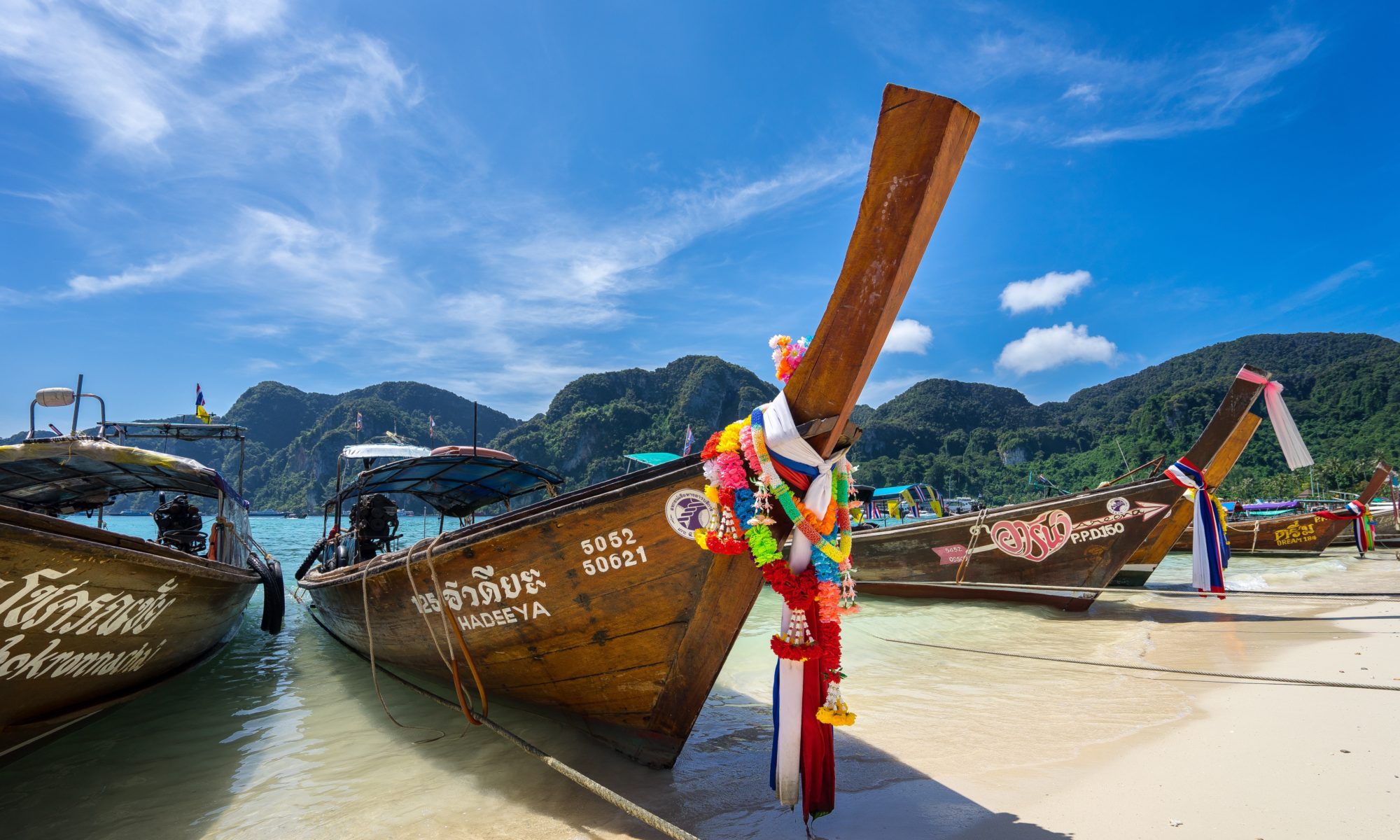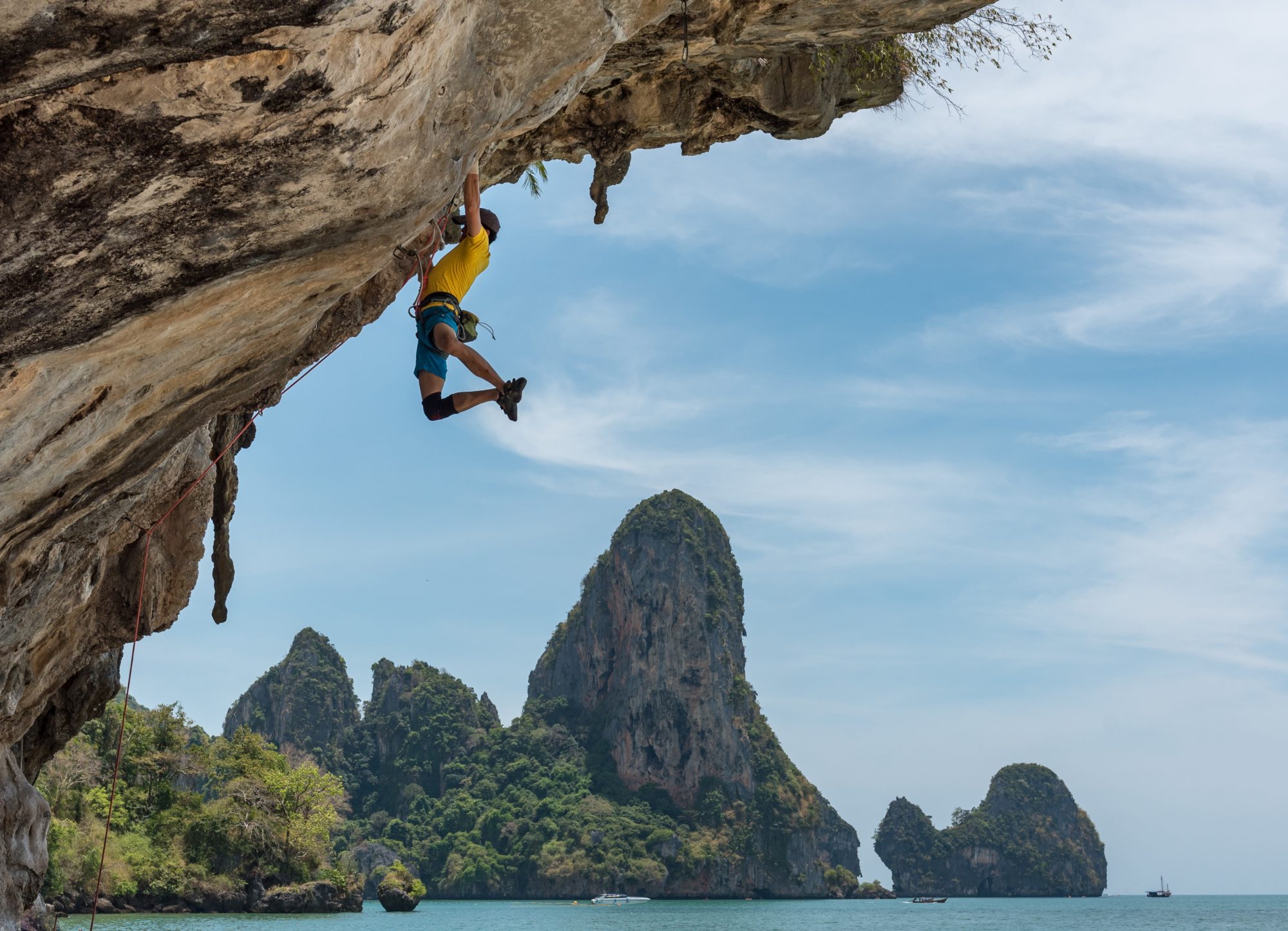 While Tonsai Beach is technically part of the mainland, hundreds of islands dot the Andaman Sea and Gulf of Thailand along the Southern coast of this Southeast Asian hotspot.
Some of the larger islands are more well-known, like Koh Phi Phi's Maya Bay made famous by the Hollywood hit film The Beach. Other islands fly under the radar, like Koh Muk, Koh Chang, and Koh Yao Yai. (Koh is the Thai word for "island.")
While some destinations are overrun with tourists and only cater to those on luxury vacations, there's no lack of options when it comes to the Thai islands—no matter which one you choose, they all resemble paradise.
There are endless places to visit in Thailand—Bangkok, Chiang Mai, Pai, Surat Thani—but the islands are not to be missed. Here are five reasons to visit them now:
1. The iconic beaches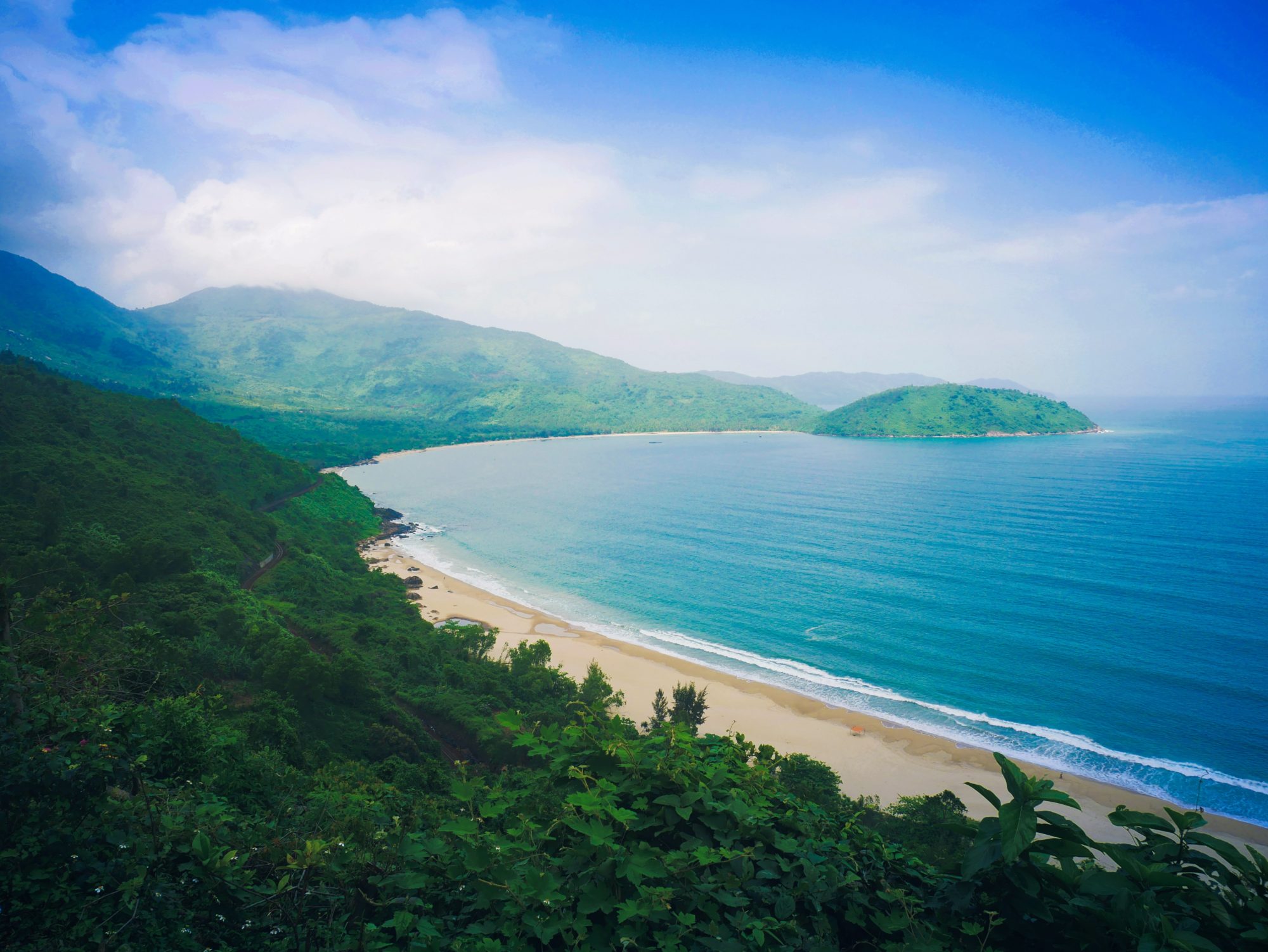 You know the photos you see in travel magazines with white sand beaches, crystal clear water, leafy palm trees, and luxurious beachfront hotels? That's Thailand. The beaches truly can't be beaten.
With hundreds of islands, you could never tire from all the different ones to explore—you can experience bright colorful reefs on Koh Tao, bring the family on a holiday to Koh Samui, or chill at a reggae bar on Koh Lipe. Just make sure you don't choose the wrong beach—some are definitely for partying, some are for peace and quiet.
Some beaches even have hidden lagoons or caves! Do a little research beforehand, or embrace a sense of adventure and see what you stumble upon.
2. The affordability
Sure, plenty of other places offer islands and beaches that are just as picturesque as the Thai islands, but are they quite as affordable? Part of Thailand's appeal is how incredibly inexpensive it is.
While the Thai islands are definitely more pricey than the rest of Thailand and other Southeast Asian countries, they still offer a great deal. If backpacker hostels are your jam, you'll only shell out about $11-$15 (USD) per night. Mid-range hotels can cost you about $50 per night, while a 5-star resort will still only set you back about $125 per night.
The ridiculously cheap Thai food also happens to be incredibly delicious, and alcoholic drinks are usually less than $6. (Mojito, anyone?) Combined with reasonable airfare from major international airports, the Thai islands are a perfect choice for those looking to rein in their vacation spending without compromising on luxury.
3. Diving and snorkeling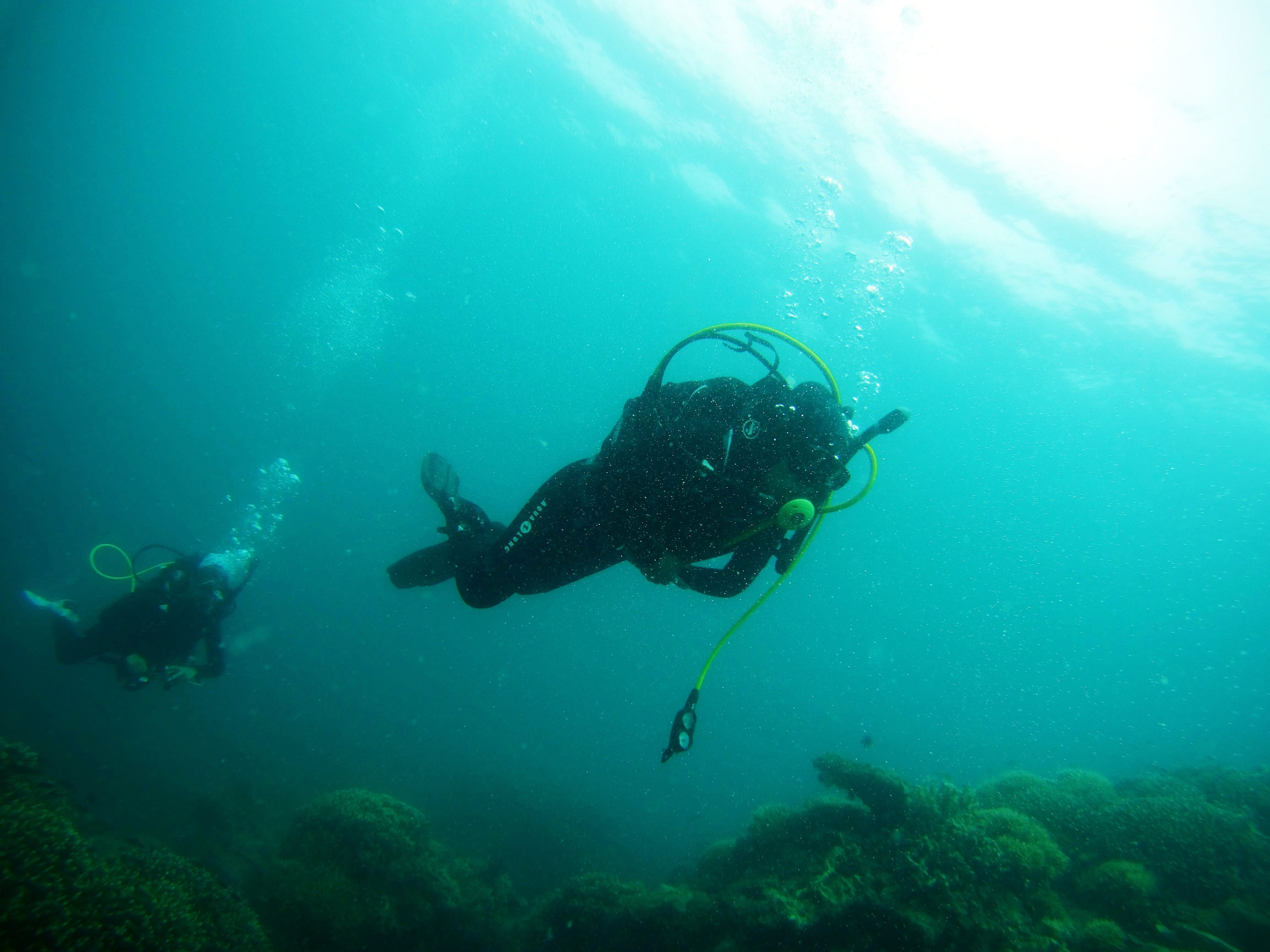 Thailand has some of the best snorkeling and scuba diving in the world, hands down. Visitors flock to the islands to get scuba certification and experience mesmerizing reefs, deep drop-offs, wrecks, walls, caverns, and tunnels. (The affordability of getting certified in Southeast Asia also draws in many looking to get certified.)
Adventurers can expect to see whale sharks, manta rays, leopard sharks, and more, and even if you're on the cautious side and stick to the shallow reefs, you can still experience a colorful paradise that will make you feel like you've landed in a scene from Finding Nemo.
While all the islands boast beautiful spots, some of the best snorkeling and diving can be found on Koh Tao, Koh Lanta, and Khao Lak.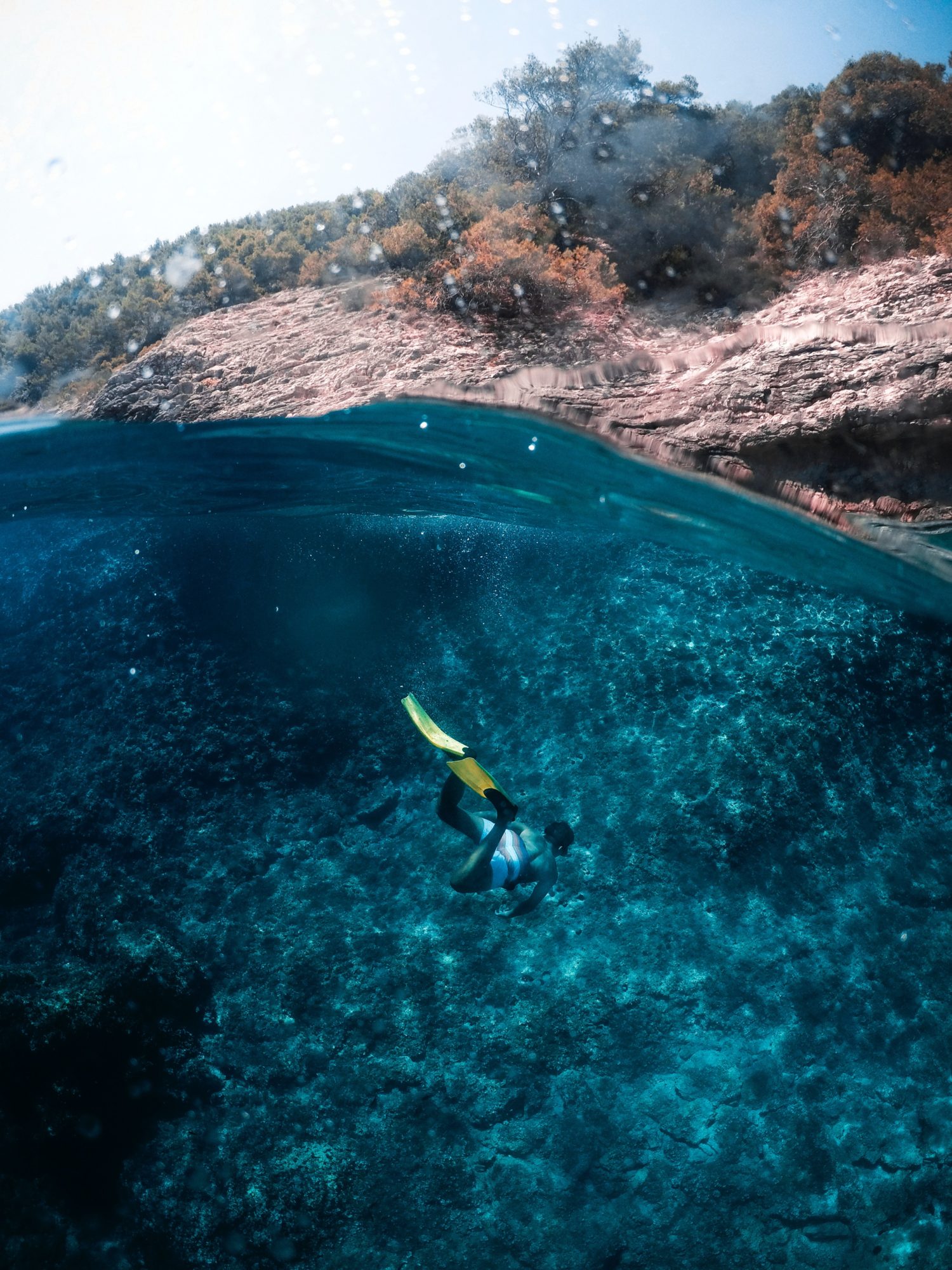 4, The sunsets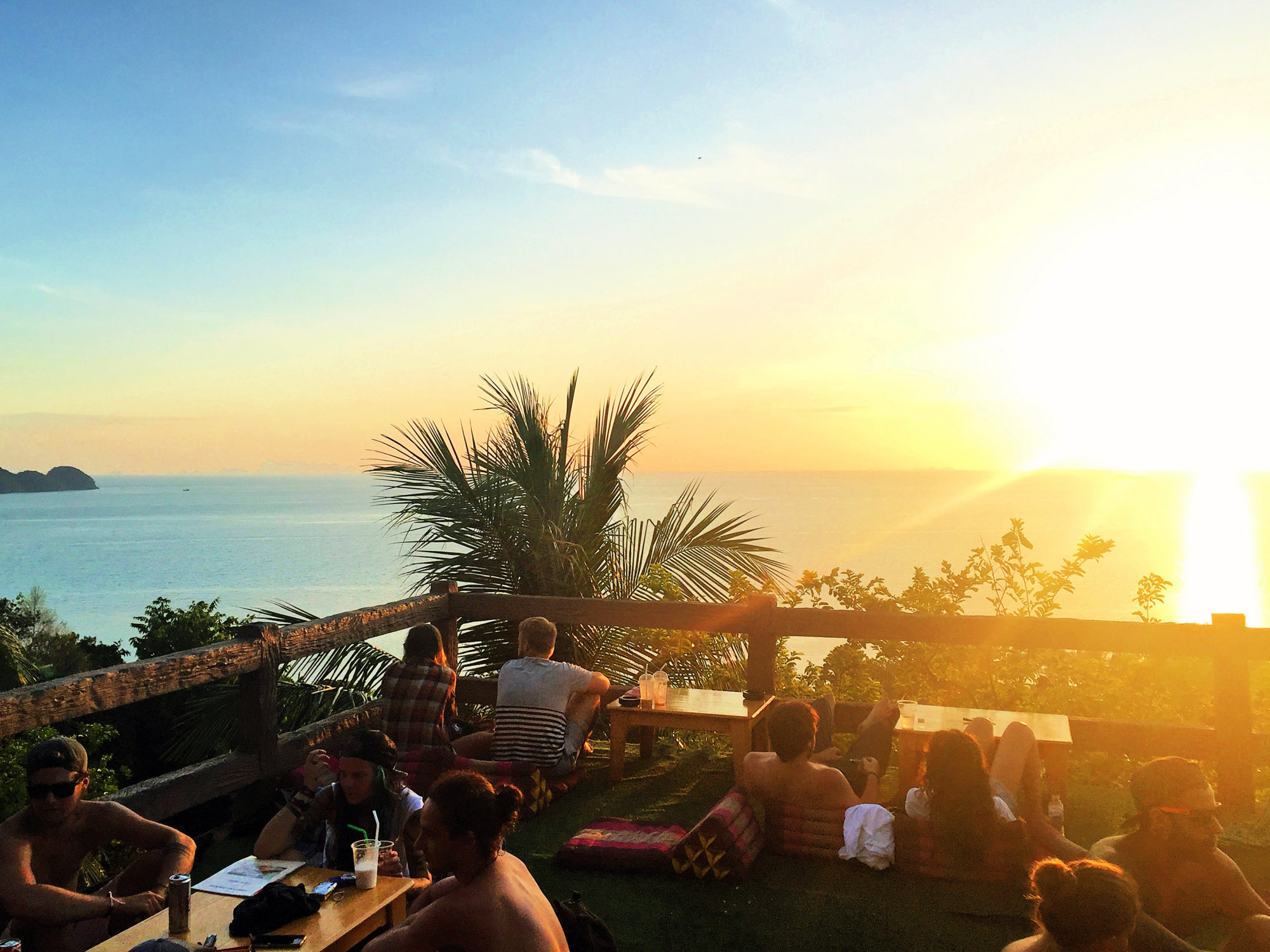 If the beaches, the affordability, and the underwater beauty don't sway you, maybe the sunsets will.
With gorgeous geological backdrops no matter where you go, Thai islands are the perfect places to relax on the beach with a drink in hand and watch the sun go down. Choose a fancy resort or local beach bar, and you'll join throngs of travelers reveling in the evening light, often with appetizer specials and happy hour drinks.
No matter the level of fanciness you choose, the vibrant sky won't disappoint. Head to the Western side of any island for a memorable night.
5. The ability to party and/or relax
No two Thai islands are the same, and some are actually incredibly different. These differences are what make the islands appeal to everyone, and offer something for every traveler.
Want to experience a Full Moon Party, the notorious all-night beach parties? Head to Haad Rin beach on Koh Phangan. (Half Moon parties exist, too.)
Looking for a quiet escape on a peaceful beach where you can relax on a beach lounge and sip from an ice cold coconut? Try Koh Samui or Koh Yao Noi.
Want the quintessential Thai experience with colorful longtail boats, friendly fishermen, and looming limestone cliffs? Railay Beach is what you're looking for. (Not technically an island, but still a beautiful beach in the South.)
There's truly something for everyone in Thailand.
Getting there
The Thai islands are easy to add to your must-see list. Fly into Bangkok from any major airport for the best price, and then take a smaller plane to Krabi or Phuket—these flights are usually less than $50. (Koh Samui is an option too, though considerably more expensive.) From there, ferries are available to nearby islands.
Be sure to check out the weather before booking tickets, though—rainy season is roughly from May to October.
---
The choices can be overwhelming, but don't worry—no matter which island you choose, you'll end up in paradise.
Suggested next reading: How To Eat Your Way Through Southeast Asia Like A Pro