Rajasthan is the largest state in India and it's incredibly diverse. You can ride camels in the desert, visit temples galore and eat some of the best food in India. If you're on a tight schedule it's possible to see the highlights in two weeks, but spend more time there if you can! Here are a few of the highlights, as seen on our whirlwind tour through Rajasthan.
Jaipur – The Pink City
After spending two nights in Agra, we hopped on the 11pm night bus and arrived 6 hours later tired, confused and not at all in the mood for the con-artists that are the tuk-tuk drivers in this city. We eventually found a man willing to take us the 2km to our hostel without ripping us off too much more than usual.
We stayed at The Mellow for two nights, just outside of the city center, and it's one of the nicest places we stayed in the whole country! The staff was so kind, they do good food in the rooftop cafe and the rooms were big, clean and air-conditioned, with en-suite bathrooms and lockers for valuables.
We spent a day walking around the "Pink City" and realized pretty quickly that it's more like the "Terracotta City". All the attractions are very expensive to get into, so we decided to be stubborn and only pay to get into one, the Hawa Mahal, which was a rip off because it's more impressive from the street outside.
You can do an easy walking (or shopping) tour around the main sights of the city, and it's not too pricey to take a tuk-tuk out to the Jah Mahal and the Amber Fort. The highlight for us was a sunset visit to the Monkey Palace, and after following a crowd of people we found a huge festival at a temple complex hidden in the hills.

Bundi – The (Mini) Blue City
From Jaipur we took the 6 pm bus, getting us (almost) to Bundi at 10:30pm. We were just dropped at the side of the road and luckily there was one tuk-tuk driver willing to take us the 2km into the city center. If you're alone someone will probably take you on their motorbike for a cheaper price, just be careful.
We stayed at The Raj Mahal Guesthouse for two nights and had a lovely time. It's a beautiful building with incredible rooftop views, balconies, and bathrooms in the spacious rooms and delicious home-cooked meals. There are a ton of good rooftop restaurants nearby that'll give you perfect views of the fort, but most are caged because of the monkeys!
There's not much to do here except getting lost in the winding streets lined with blue buildings, it's a much more beautiful and peaceful alternative to Jodhpur (which we avoided after hearing so many horror stories of women being groped). You can see the peaceful Sukh Mahal or the Taragarh Fort for a hefty price; it's apparently lovely inside. Walk up the hill to Mordi Ki Chatri for the best free view of this colorful city.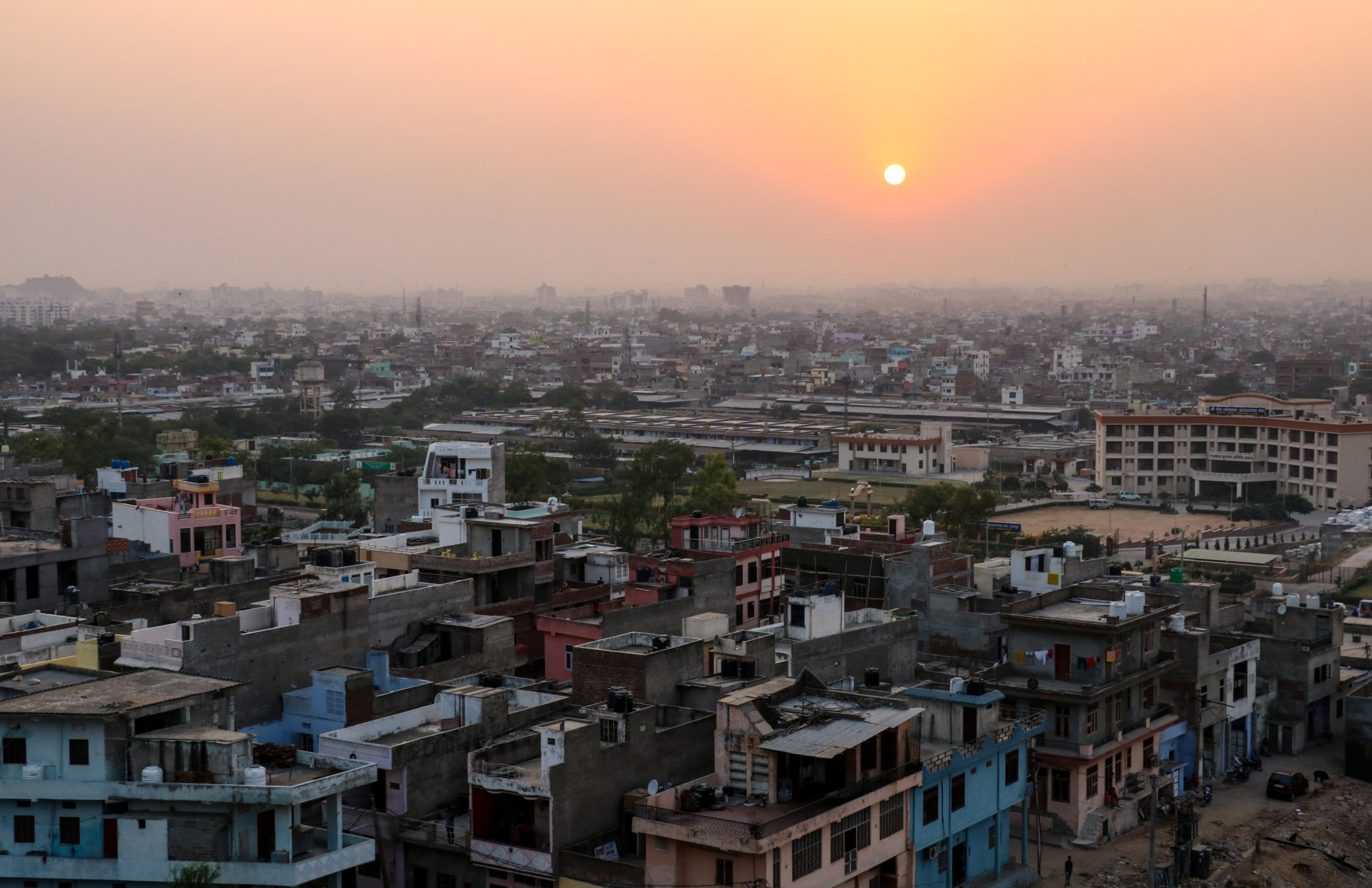 The highlights of Bundi for us was being randomly dragged into an Indian wedding where we ate delicious, free food with the locals and took a million selfies, it was a cool experience! Then we found a puppy. A tiny little thing, furless from mange, weak from malnutrition, on the brink of death. So we decided to take her! We found a box and some rags, took her to the local vet and then onto the bus to make our way to TOLFA, the animal hospital in Ajmer.
Pushkar – The Camel Fair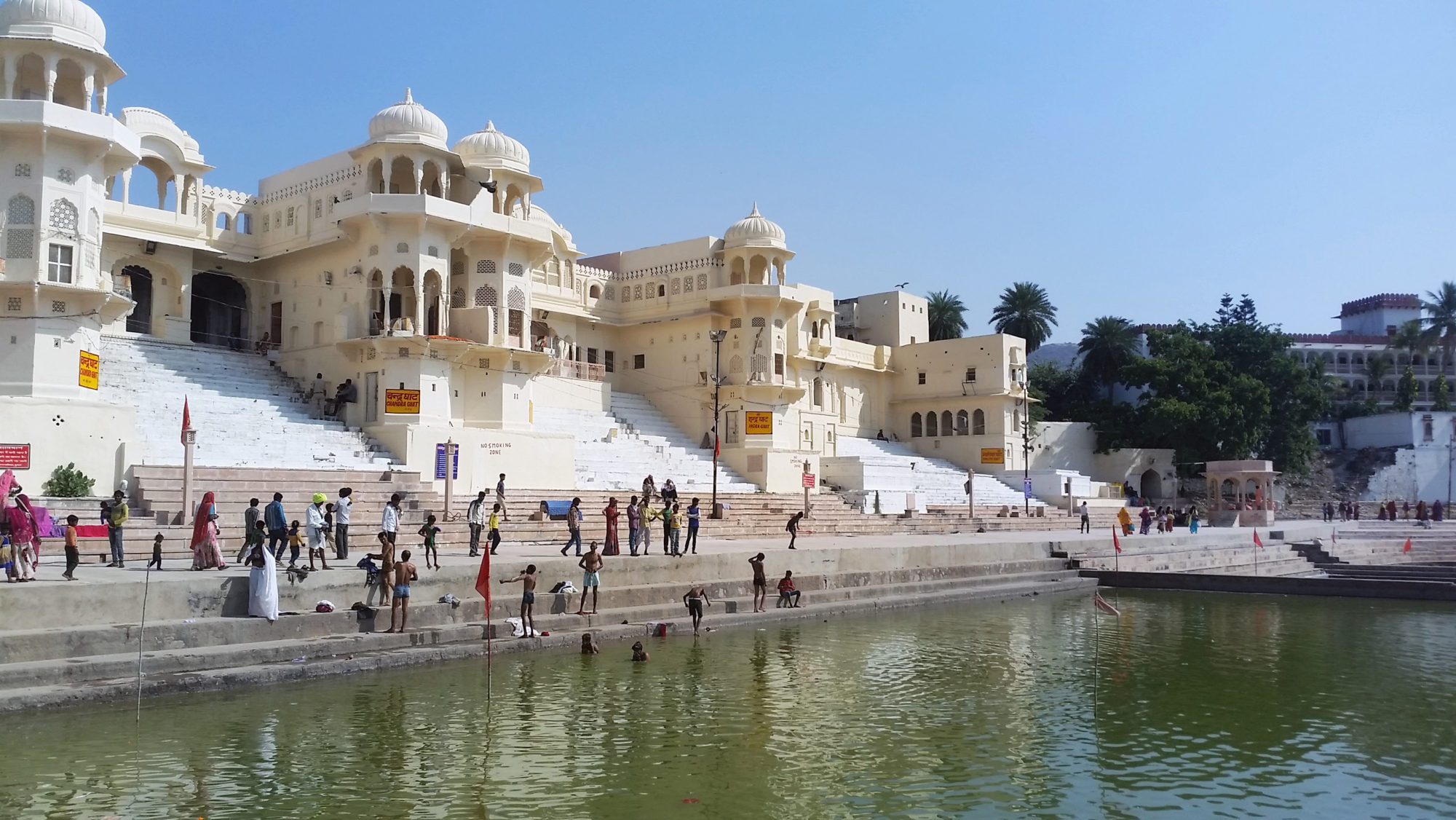 It's been over four months since I was here, but I'm still not over what happened. As soon as we arrived in Pushkar I ignored my instinct to get to the hostel first and instead battled our way through hordes of people trying to find medicine for the puppy. Within a minute of finding a pharmacy my bag had been stolen and I lost everything valuable and important to me, including almost all of my photos from this trip. It was absolutely heartbreaking and I was so close to giving up and going home, but I'm glad I didn't.
Pushkar would be a great place to visit at any other time of the year. You have some amazing hostels and restaurants to choose from, the shopping was amazing, and with all the lakes and rolling hills around you, it's a beautiful place to relax. If you're determined to visit during the world famous Camel Fair then be prepared to be hassled, ripped off, groped, maybe even robbed, and book your accommodation well in advance, the only place with room for us was the awful Bonfire Hostel, avoid this place like the plague.
Bikaner – The Rat Temple
If you've ever seen the British travel comedy show, An Idiot Abroad, you may have seen the episode where Karl Pilkington is forced to visit a rat temple in India. This is one of my favorite travel shows and I had to follow in his footsteps. It's a two-day detour minimum, but it's worth it if you're into tight spaces full of humans, rats and a smell like the butt of Satan.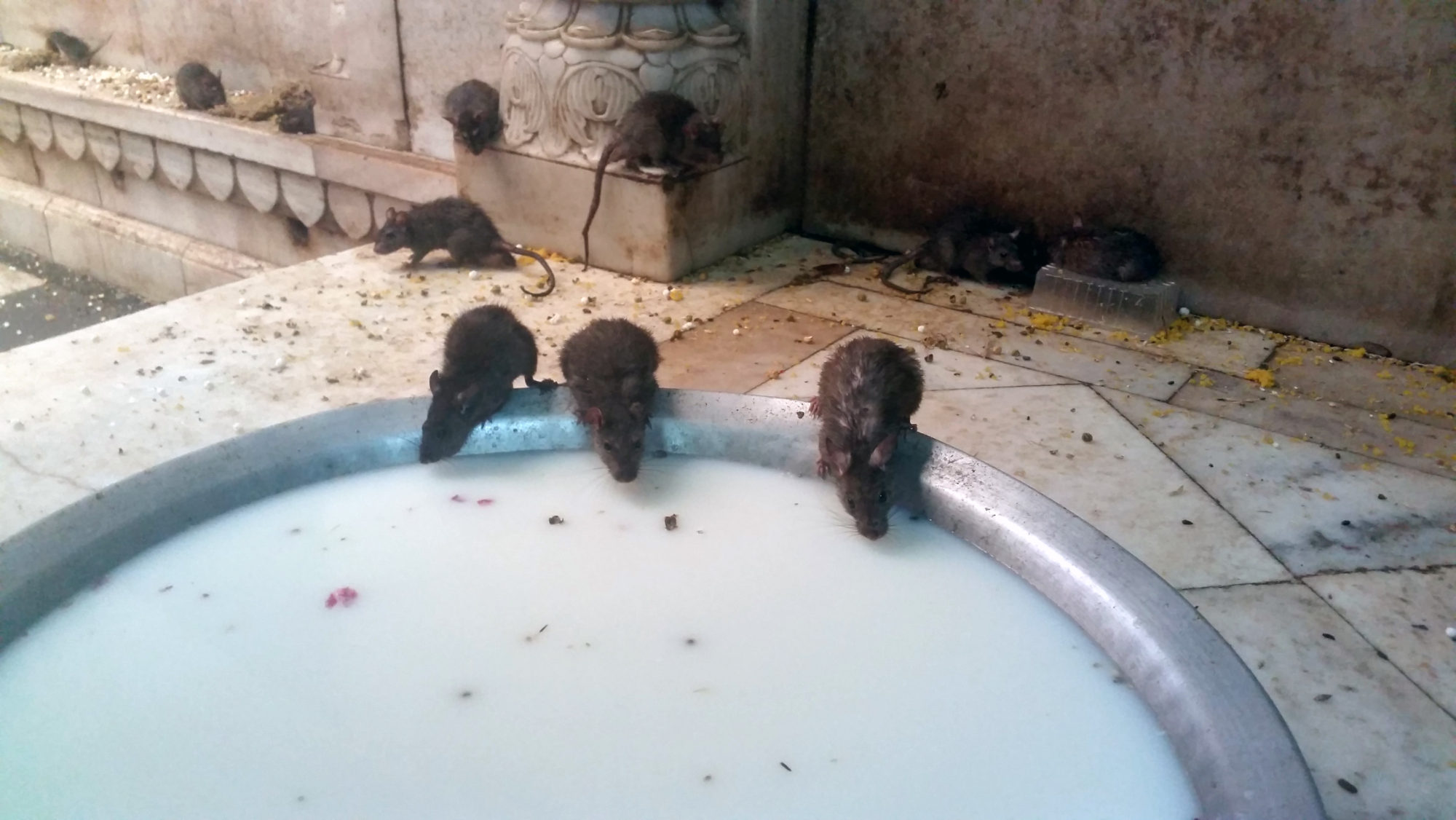 Bikaner itself is a pretty dismal place. We stayed at the Hostel Arya Niwas which was nice enough, very basic but with a cute little courtyard to relax in and you can get food here, which is good because there wasn't a single restaurant around. Literally nowhere to buy food which is very strange in India, but there was a bottle shop. Priorities.
The whole point of going to this weird, empty city is to visit the weird, busy temple. We took a local bus from Bikaner to Deshnok, the actual location of the Karni Mata Temple. It must have been the busiest day of the year because there were about 10,000 people queued up to enter, but we got to use our white privilege to get in through a side door. It was an intense experience. Imagine being trapped inside a trash compacter except, instead of trash, it's rats and rat poop and bits of food and humans that are pushing you along the narrow corridors and there are rats E V E R Y W H E R E and bowls of sour milk with rats in and did I mention the poop!? Anyway…
Jaisalmer – A Desert Safari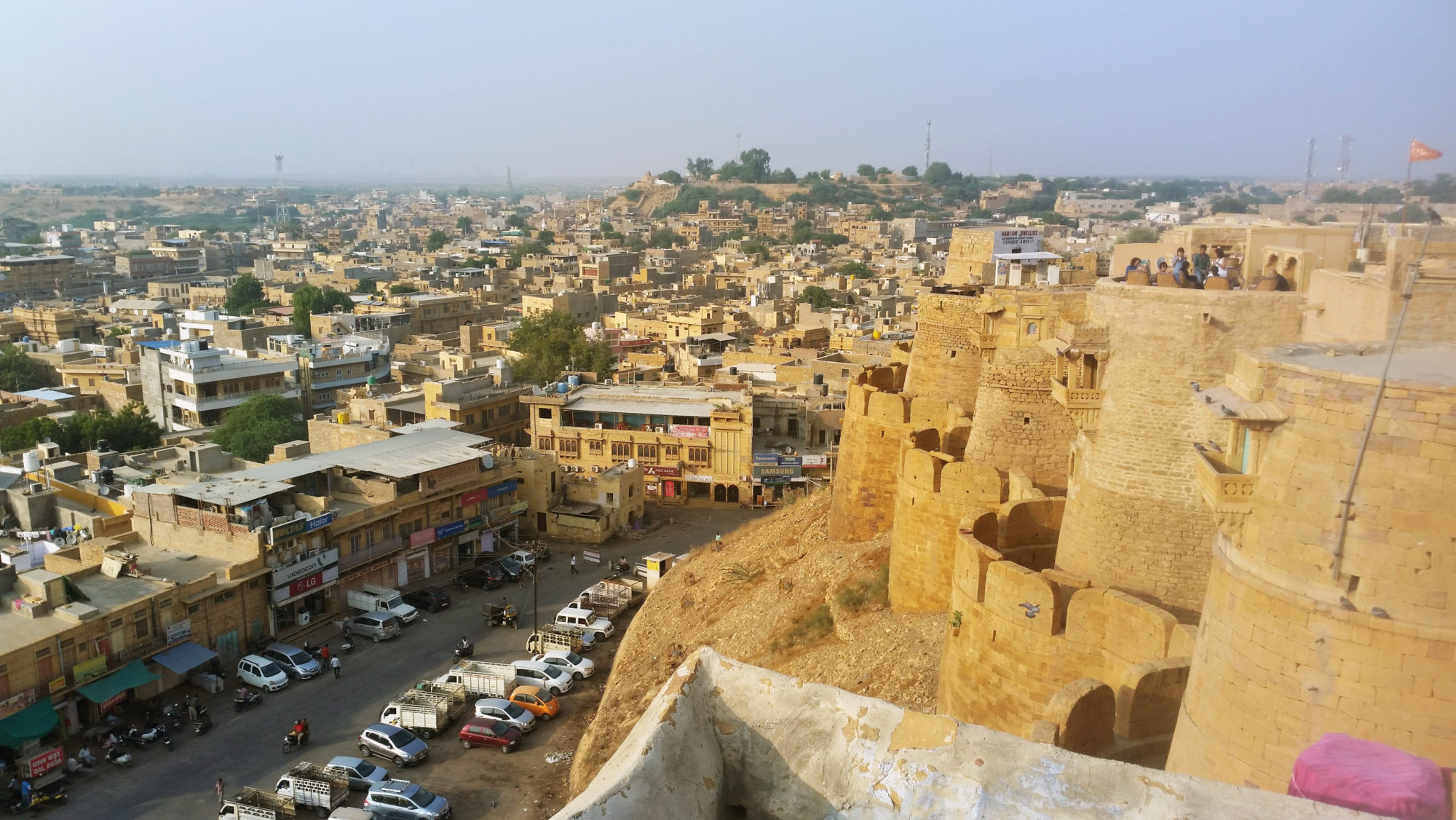 This city inside a fortress is definitely one of my favorite places in India. We arrived at night after taking a local day bus from Bikaner to the main city of Jaisalmer and rode a tuk-tuk into the fort itself, where you'll find restaurants, shops, and hostels galore. The gorgeous sandstone buildings and narrow, winding streets make you feel like you've gone back in time and it makes a nice change from the chaos of the bigger cities.
Most guesthouses will offer some sort of "Desert Camel Safari". There are hundreds to choose from, they all sort of offer the same thing but you can tailor it to your needs and some are pricier than others. Bonus points for finding one that will give you dirt cheap accommodation in the fort, we stayed at the lovely Shiva Guesthouse and had our own private room with en-suite for $1 a night, plus they have a great restaurant and the staff is amazing.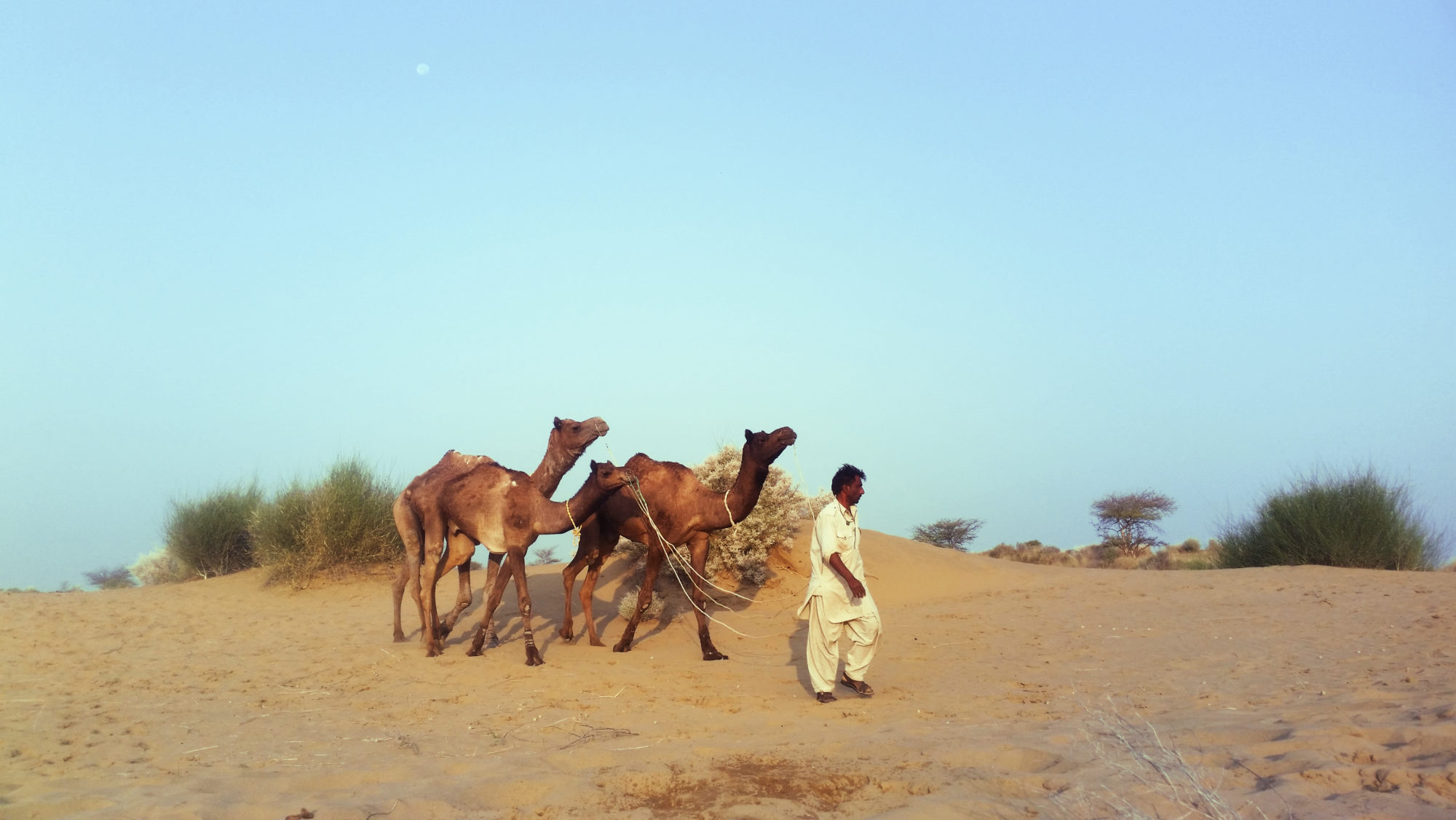 On the other hand, our "Desert Camel Safari" was a bit disappointing. We chose not to ride the camels because they looked sad, so we basically paid 2000R (£22) to be driven 15km into the desert, eat dahl and sleep in the sand with the beetles. I probably would have found this to be a magical experience if it wasn't for the beetles, but the guys rigged up a sort of safety net for me and I was so grateful. Also, I recommend taking alcohol and a pack of cards!
Udaipur – The City of Lakes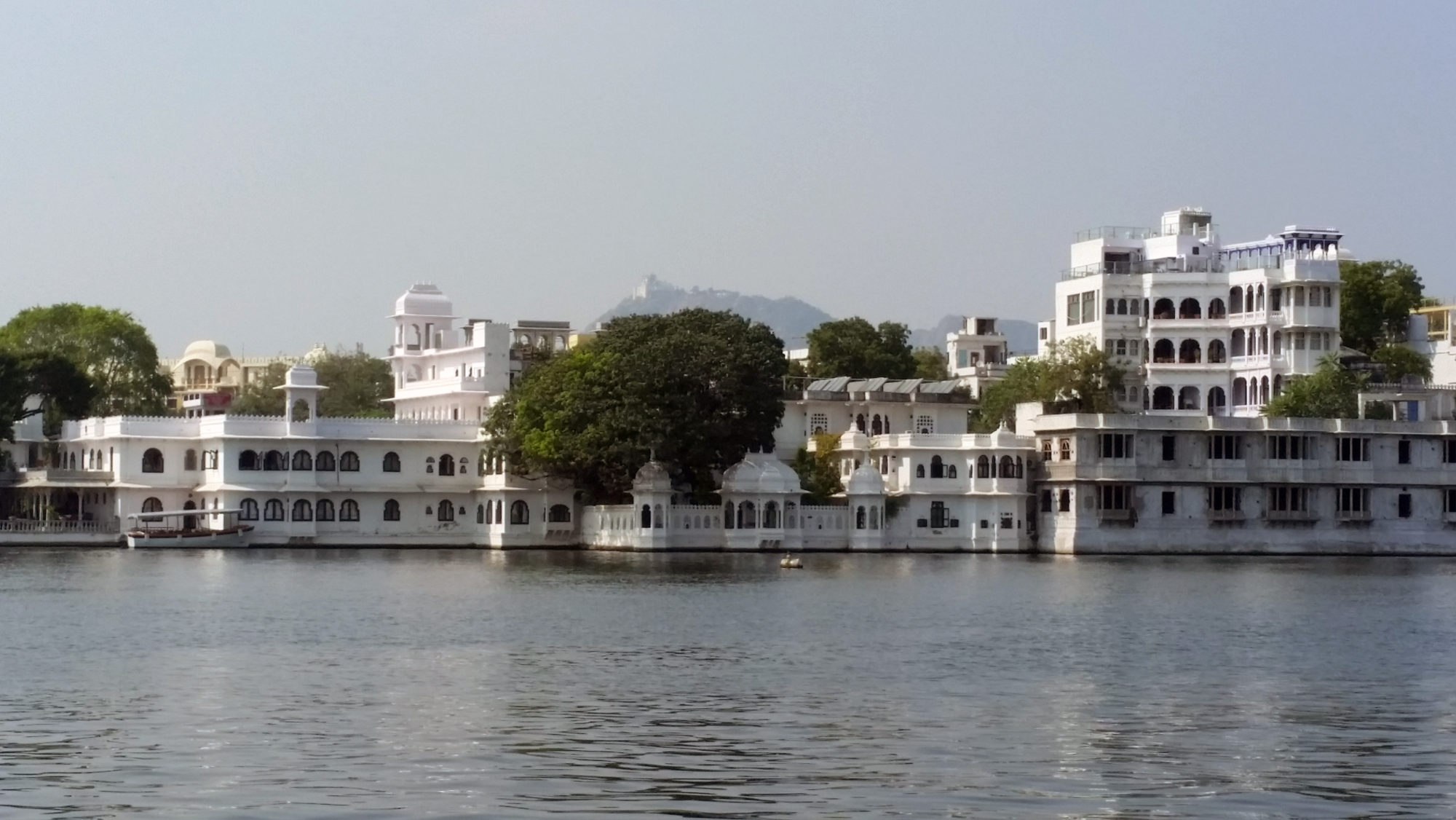 Udaipur is known as the "city of lakes" and it is stunning, I fell in love with it. We spent some time walking along the river, through winding streets, finding hidden places to take photos of the white city skyline and some amazing restaurants to eat at, my favorites were The Little Prince and Bridge Corner.
We stayed on the little (almost) island of Tripur at the amazing Hostel Crawl. It's a very tall building with large, clean rooms, en-suite bathrooms and an amazing rooftop space perfect for watching the sunset or sunrise. They also have some sick Harry Potter wall art that's worth checking out if you're into that… I definitely am.
We didn't find much to do in this city except wandering around getting lost, eating good food and spending a lot of money shopping. You can visit the City Palace, the Jagmandir Palace or take a boat tour around the lake to see it all, but not with a puppy so we missed out on this. It's definitely a city I would recommend spending a few days in just to unwind from the chaos of the rest of Rajasthan.
And that pretty much sums up our tour of Rajasthan! We saw temples and tombs, deserts and lakes, we rescued a puppy and I had all my valuables stolen, we missed out on some places and explored a couple places that are 'off the beaten path'. It was a (mostly) great two weeks and is something every traveler visiting India should experience for themselves!
For more from Josie Acland click here.