Have you ever heard of the Gaspésie region of Québec? Well, neither had I up until a month before I took a road trip there last August. The reason you probably have never heard of it (unless you are from Québec) is because the area is isolated. Like, one-road-around-the-whole-region kind of isolated! The maritime region is about a 10-hour drive from Montreal and, other than driving, it is extremely expensive to fly with flights ranging in the $600 CAD ($495 USD) roundtrip range. Despite the effort to get there, once you arrive, you will be rewarded with spectacular views of the Gulf of St. Lawrence, incredible hikes, and welcoming locals. There is a reason why National Geographic ranked the Gaspésie region as the third must-see destination in the WORLD in 2009. Here is a recap of my five-day camping and hiking trip in the region:
Day 1:
After splitting up the drive from Montréal and stopping in Québec City for the night (Bonus tip: walk around Québec City's charming old town), we finally arrived in Gaspésie and set up our tent at a camping park called Camping Griffon. We arrived in medium season so we paid $28 CAD ($23 USD) a night for a spot with electricity and water. I would highly recommend this family run spot for its amazing facilities alone! The bathrooms and shower area were cleaned twice daily, they had hot water, grills, and you can camp with views of the water. The staff is very helpful in navigating the region and you are a 10-minute drive from the entrance of Forillon National Park. The only downside was that we were a 30-minute drive from the nearest grocery store, so come prepared or stop in town Gaspé to stock up on food on your way to the campsite. Also, be prepared to wear layers. It gets very cold at night! I had on, at least, a hat, 4 sweaters, 2 pairs of sweatpants, and 2 pairs of warm socks during the night.
Day 2:

We got up early and were excited to do a full day hike in Forillon National Park. The weather is hit or miss in the Gaspésie region so if you can, try to plan out the trip during a week with good weather. We got lucky throughout the entire trip and had nothing but sun and blue skies.
On our way to Forillon, we made a quick stop at Cap-Des-Rosiers Lighthouse, took some pictures of the scenery, but didn't go up the lighthouse because you can only go on tours every 45 minutes that cost $5 CAD ($4 USD).
When we arrived at the entrance of Forillon at about 10 AM, we were so excited to have arrived that we drove straight to one of the best views in the entire park in Cap Bon-Ami section. We were greeted with incredible views of the cliffs and gulf. The panoramic view from the observation deck at the top of Mont Saint-Alban is even more stunning! If you only have time for one hike, this is absolutely the one you should do! Next, we decided to venture to the Grande-Grave trail to go to Land's End. The Grande-Grave was actually set up as a fishing town for European fishermen that were drawn to the area because of the large amount of cod in the region. At its peak, the town was home to 400 people and exported cod to far away lands such as Italy, Spain, and the Caribbean. They created their own cure for the cod named simply, "Gaspé Cure". There are a few original houses dotted along the trail that are still standing and you can read about this fascinating history as you walk along. As you continue up the path, you are met with amazing views of the gulf and great hiking trails. A little-known fact is that Cap Gaspé is actually the beginning (or end if you see it that way) of the International Appalachian Trail (IAT) that runs all the way down to the Southern US. Walking the trail to reach Land's End takes about 4 hours, so start as early as you can.
Day 3: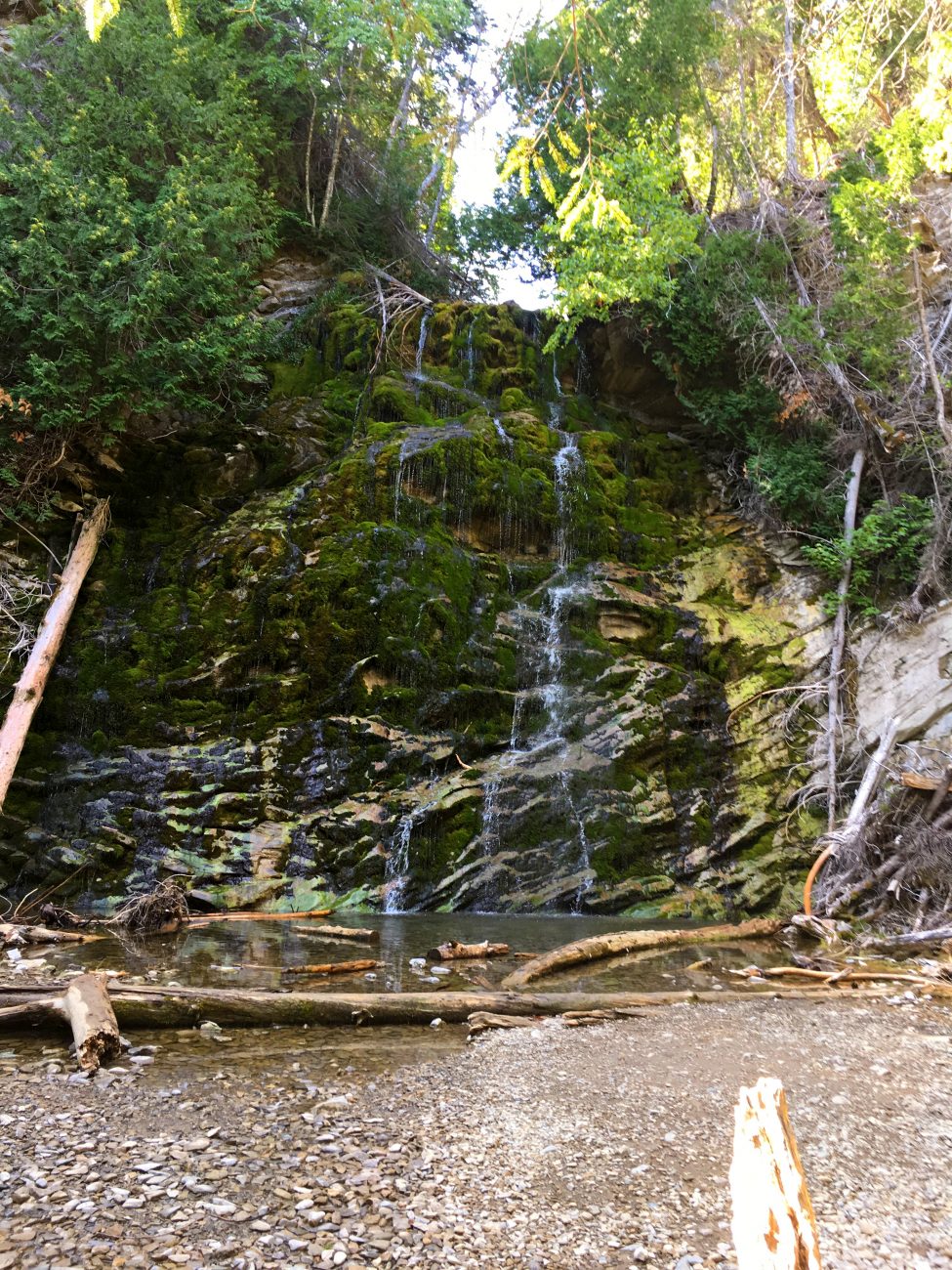 We spent another full day at Forillon to make our time there a total of two days, but you could easily spend a week hiking the trails! It's easy to see why people spend all summer hiking and traveling the region.
After an intense hike the previous day, we opted for more "relaxed" hikes to La Chute Trail, which is only about 1 kilometer and takes about 30 minutes to go there and back. After that we decided to go to Penouille Beach, but, on the way, we stopped by Fort Peninsula—the only World World II military area preserved in Québec. Not many people know that from 1942 to 1944, German U-Boats sank 23 Allied ships in the St. Lawrence and, as a result, the Canadian Navy built the fort to defend cargo ships against attack from the Germans. You can now go underground, see the remaining giant canons, and read about day to day life. It's well worth the visit!
Day 4: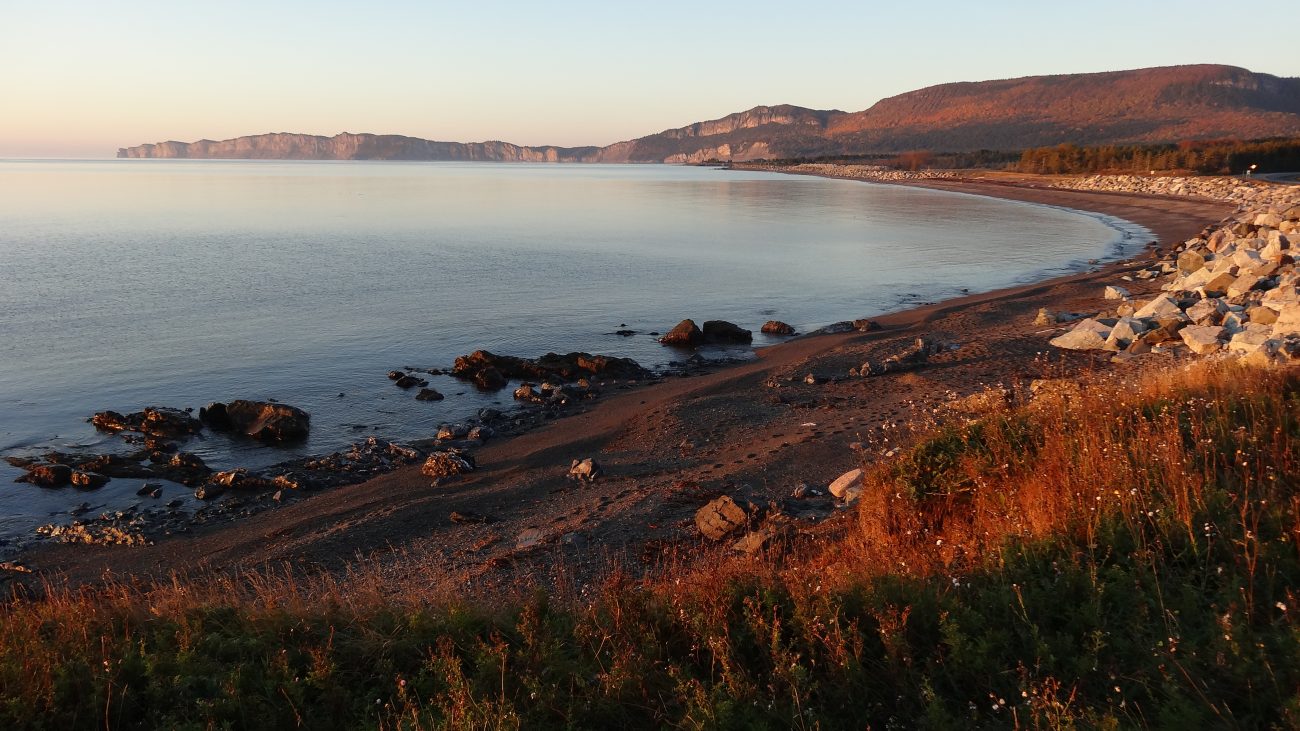 We left the beauty of Forillon and continued along Route 132 to Percé and its famous rock. Only 76 kilometers from Gaspé, the drive took about an hour and a half and we decided to pay $35 CAD ($29 USD) to go on a boat tour and be dropped off at Bonaventure Island. The boat ride was amazing as we got great views of the rock, spotted a minke whale, and as we got close to Bonaventure Island, we saw one of the largest north gannet (a giant seabird) nesting colonies in the world with over 120,000 nesting birds! The sight of all these black and white birds diving and flying around you is incredible. Once we arrived on the island, we had to pay $7.50 CAD ($6.17 USD) to enter the SEPAQ (Quebec Provincial Park). On the island, there are three trails that you can hike and you must stay on at all times since the ecosystem on the island is so fragile. All of them lead to the northern gannet nesting site, where you can see these bird's unique mating and nesting behavior close up. The trip to the island is worth it, but other than the boat tour there is really no need to stay in Percé much longer, so I would recommend to only do a day trip.

Once we got back to Percé, we got back in the car and headed three hours down the 132 to a town called Bonaventure, a charming French Acadian town that is home to one of the clearest rivers I have ever seen! We stayed at Cime Adventures, a campground that provides adventure tours. If you have a chance, stay in one of their tipis for only $50 CAD ($41 USD) a night.
Day 5:
On our last full day in the Gaspésie region, we rented kayaks. We were given two options. A two hour relaxed kayaking or go with a leader on Class IV rapids. We chose the more relaxed option, but it still involved going over some rapids and a great deal of concentration. After an intense day of kayaking, we stopped by a local fish store to sample the local salmon. It was some of the freshest fish I've ever had!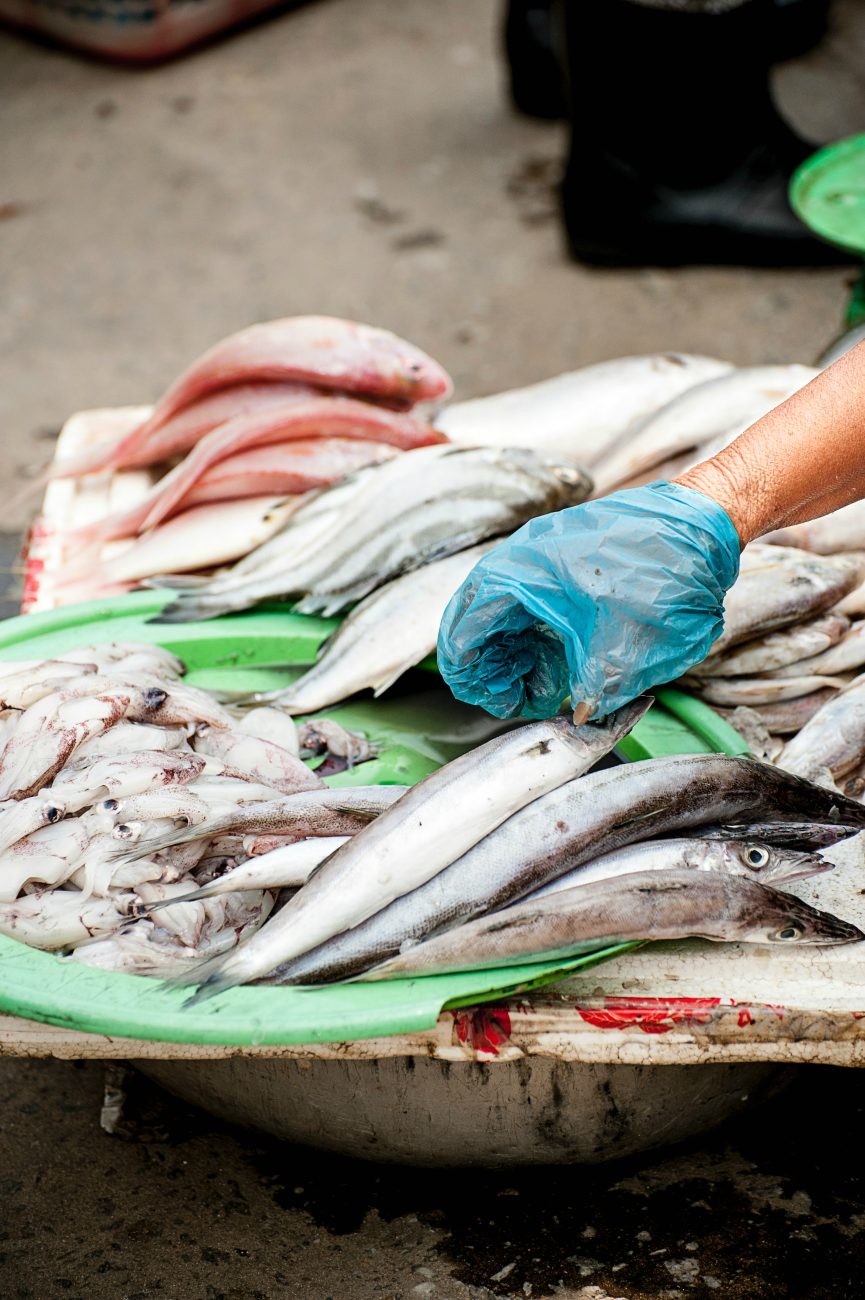 There are so many things to do in this region and I think that, in a few years time, the tourism in the Gaspésie area will take off! So go while the prices are reasonable and before more people discover this beautiful region.