When you think of Canada's province of Québec what do you imagine? Sure, you might think of Montréal's bustling nightlife or Québec City's charming old town, but few that have not been around the region, realize how beautiful Québec truly is. There is a reason that Canada's French-speaking province is known as, "La Belle Province". From stunning river views to sweeping fjords to the beginning of the Boreal Forest, Québec has enough nature to explore for a whole lifetime. While many other regions such as Saguenay and Gaspésie get media attention for their beauty (and for good reason!), there is one area in the middle of Québec that is often forgotten about. While it used to be known as a logging area and was used for that purpose up until as recently as 1996, Canada has made a big push for preservation. Today, it is known for its natural beauty. At the heart of the region, located in between Montréal and Québec City, lies La Mauricie, a Canadian National Park. About an hour north of Trois Riviere (Three Rivers), La Mauricie is very remote and is a great place to escape city life to see incredible fall foliage. It has over 150 lakes, ponds, and rivers that are waiting to be explored. Here are 3 reasons La Mauricie might be Canada's most underrated National Park:
Activities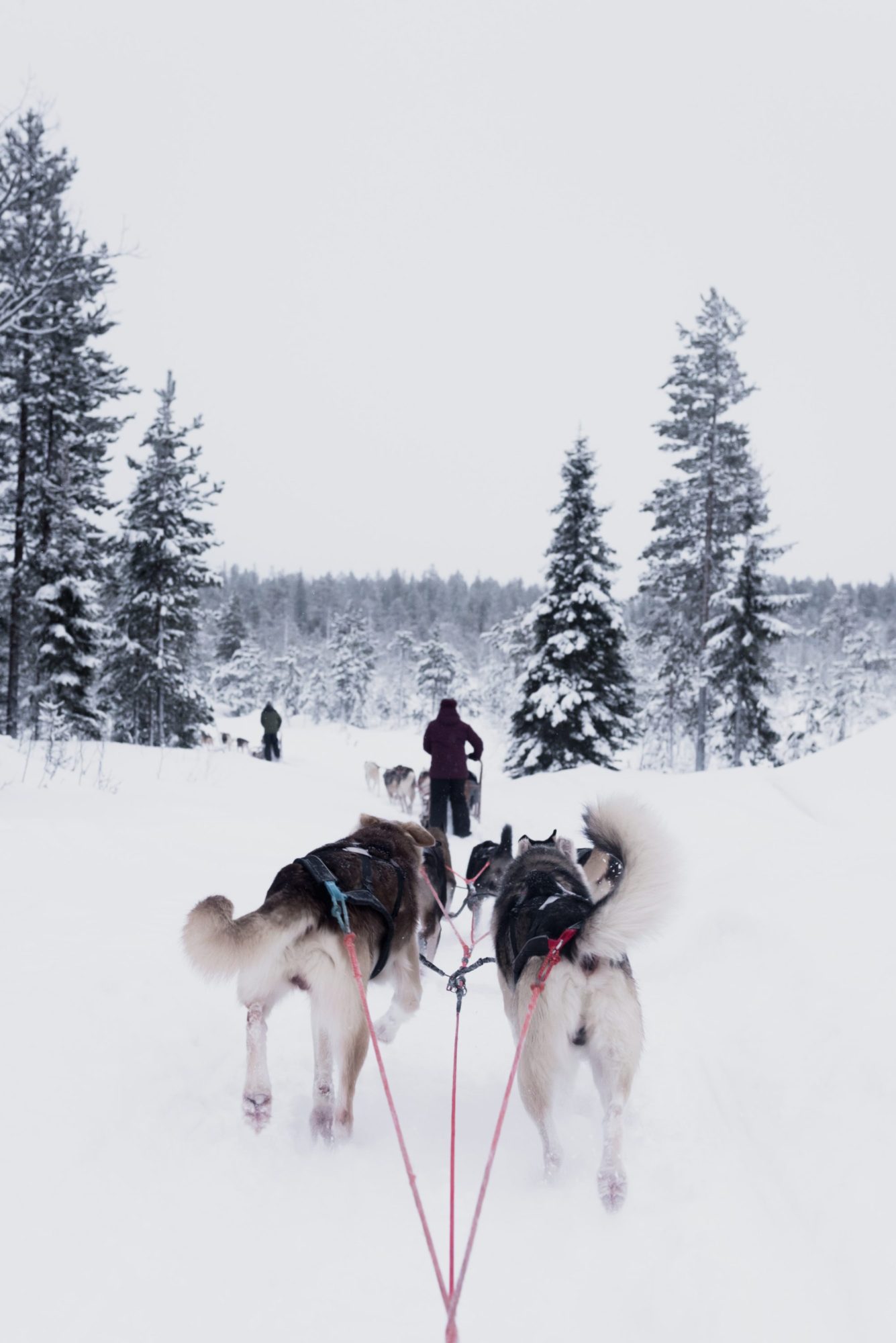 The amount of activities you can do at La Mauricie is incredible. No matter the season, there are always things to do. One of the things I very much appreciate about Canadians is that they get excited for winter just like most embrace the start of summer! In winter, you can ski, fat bike, ice-climb, fish, and my personal favorite, dog sledding. The best part of the experience is meeting your crew of huskies! They are very friendly! You can either sit back and enjoy the ride or get right into the mix and drive the sled yourself. Either way, it is a great introduction to what Canada is all about. As the weather starts to get warmer, La Mauricie is known for canoe camping. The park does not allow motorized boats in the water so it is probably the cleanest water you'll ever touch. The park is made up of various islands so you can spend a weekend or more going from spot to spot and enjoying the great outdoors. Whatever you are looking for, La Mauricie has it and then some.
Hiking

The hikes within La Mauricie are so spectacular that it deserves its very own category. You simply cannot come to La Mauricie without doing at least one hike. There are plenty of hikes to choose from for all levels. No matter if you want to test your hiking skills or just take a leisurely stroll through the forest. In my opinion, there are a few trails worth exploring. Voted one of the best trails in Québec by Explore Magazine, Les Deux Criques is a 15.3 kilometers (9.5 miles) trail for advanced hikers. The trail's views are stunning especially in fall when all of the leaves start turning colors and the forest is filled with shades of orange and red. You'll pass by lakes, waterfalls, but you will be hiking up a hill for a good portion of it so be ready with hiking boots.
Another trail that is absolutely worth checking out is called Les Cascades. This trail is more for leisure hikers and is best to go in the summer. Its big highlight is the waterfall at the end of the hike. Think about it as a reward for your efforts! It's a fantastic place for a late afternoon picnic and since the water is fresh, it's a great spot to take a refreshing dip in the water and then dry off on the rocks. Speaking of waterfalls, if you are feeling adventurous and do end up renting a canoe, you can make the journey over to Waber Falls. I'd recommend getting a canoe for the whole entire day because it is impossible to canoe and enjoy the waterfalls in a 4-hour timespan. Whichever trail(s) you end up choosing at La Mauricie, you will be greeted with stunning views. Another bonus is that, since the park is not on most people's travel radars, it's less crowded than other national parks in the province and across Canada.
Camping

As previously mentioned, canoe camping is one of the best summer activities that you can do in the park. That being said, there are a plethora of options to choose from. As I've done quite a bit of camping in the park, I feel like I can give you a solid rundown of what spots are worth checking out. First off, if you only have time for one area, I highly recommend heading directly to the Wapizagonke area. It is home to some of the best camping spots in the whole park. There's no better way to wake up than looking out over the lake and breathing in the fresh air! Be sure to get up early at sunrise and go canoe around the lake. You'll be by yourself in nature as the fog lifts and the sun rises. It is a magical experience! For those that truly want to have a Canadian experience, you can even camp in the winter in this section.
Of course, if you do not want to do canoe camping, you can still do any traditional camping. If you are a visitor and do not have any camping equipment, have no fear! Parks Canada recently built all new lodging called oTENTik. They are small wood lodges that can accommodate up to 6 people and come fully equipped for an authentic camping experience. There are over 400 across the whole entire national park system with over 20 in La Mauricie that can be rented by the night. Whether it be canoe or traditional camping, you'll be able to share some incredible photos with your friends and soon they will be wanting to come see La Belle Province!
Suggested next reading: 7 Stunning Locations You Need To Experience In Canada