Colombia used to be a country that travelers avoided, but today it is one of the hottest travel destinations in the world. From mountains to beaches to forests, geographically speaking Colombia has it all. That doesn't even begin to mention the people and culture of the country. The city in Colombia that's truly shining at the moment is Medellín. It seems like every travel magazine, blogger, writer, and content creator is talking about the City Of Eternal Spring. It's a city that is small yet feels big. Every neighborhood has its own kind of feel to it and certain type of Paisa (what locals are called in the region) that lives there. I have to say without a doubt that when it comes to Medellín, the cat is out of the bag. So why visit Medellín? Here are four reasons you must visit all that this hidden gem has to offer:
Innovation
Unless you've been living under a rock, you're quite aware that Medellín used to be considered a dangerous city. In an attempt to revamp its image (quite successfully might I add), Medellín decided to become one of the most innovative cities, not only in South America, but in all the world. Today, the city is well known for their cable cars. The purpose was to make sure that everyone in Medellín had access to their metro systems, one of the only in South America. The cable cars reach more isolated, poorer neighborhoods that were previously underserved by public transportation. That's also great for travelers since it allows visitors to see other areas of the city they might not have even considered visiting. One area that is now thriving thanks to the cable cars is Comuna 13. The neighborhood was once considered the most dangerous in the city, but today is home to a vibrant and growing community that is ready to welcome visitors with open arms. Comuna 13 has changed thanks to a lot of hard work and effort put in by locals. The area is now known for its creative scene, especially street art and break dancing. I highly recommend taking a street art tour, led by a local artist, to better understand the complex history of Comuna 13 and how they are paving the way for a better future.
Great Weather
There is a reason Medellín is called The City Of Eternal Spring. With year-round breezy temperatures, it's no wonder that Medellín has become popular with snowbirds escaping the freezing cold. It's rare to find air conditioning or even fans in any house in Medellín. While there is a fair amount of rain depending on the year, it sure beats snow found further north! To be honest, it's one of the few places in the world that has year-round perfect temperatures. If you're looking to escape the cold and can deal with some rain, Medellín is a great option.

Nature
For a large bustling city, Medellín has a surprising amount of nature in the surrounding area. A can't miss nature area is Arvi Park. Located about 30 kilometers from the city center in the northeastern section of the city, Arvi Park is a gem hidden in the mountains. Easily accessible by cable car, the trip alone to the park is a scenic adventure (unless you're scared of heights, then you'll be wondering when you'll be back on solid ground!) Once you arrive at the park, you have so many options of things to do. From hiking to camping to just hanging out and enjoying a picnic with friends, Arvi has something for everyone. For those that want a unique experience, I suggest checking out night hiking. Led by a bilingual tour guide, your led around the park after hours while they explain what animals and plants can be seen along with the history and culture of the area. The best part is you get an amazing view of Medellín lit up at night.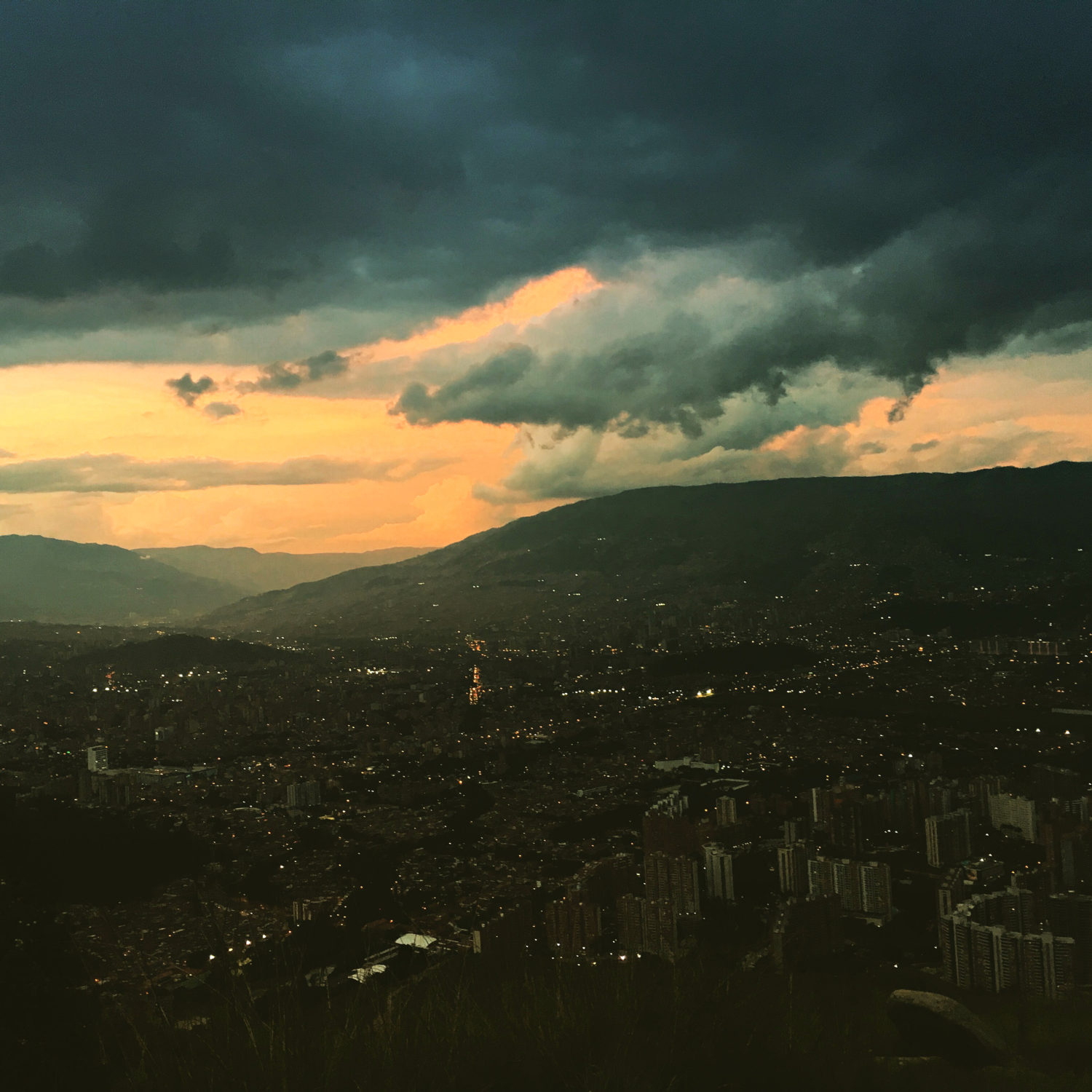 For those travelers that prefer the adventure of doing things by themselves, a hike to the top of Cerro de las Tres Cruces (Three Cross Hill) is almost mandatory. The hike is more intense than it seems and if you walk up near dusk, you get to watch the sunset behind Medellín's hills. The view is incredible as the buildings take on a fiery orange hue. Lastly, at the top of the hill, is an outdoor workout park so if you enjoy working out, you'll love Tres Cruces.
Salsa 
No trip to Colombia would be complete without at least a few salsa dancing classes (no reason to worry if you have two left feet.). Now, Cali may be the salsa dancing capital of the world, but don't sleep on the scene in Medellín. No matter where you go in the city, you can find classes or clubs where you can salsa dance. Dancing, in general, is a big part of Medellín's nightlife. I highly recommend visiting a local, authentic Colombian salsa bar called El Eslabon Prendido. It's a small place, but the intimate setting makes learning to salsa only that much more fun. They offer salsa dance lessons on Tuesdays and Thursdays, so if you've never tried salsa before, this is your time to learn.
Friendly Locals  
I've saved the best aspect of Colombia for last. It's impossible to talk about Colombia without mentioning the friendly locals. In Medellín, locals are known as Paisas and they are some of the warmest, most welcoming people you'll ever meet. Every time I meet someone that has traveled to Colombia, they always bring up the people and how nice they were. From sharing food to helping lost visitors with directions to just flashing a simple smile, Colombians local people are the highlight of the country. In my opinion, they are the greatest asset the country has and a big reason why the tourism industry has been booming in the past several years. I could write about them all day, but it's best to go down to Medellín and see for yourself.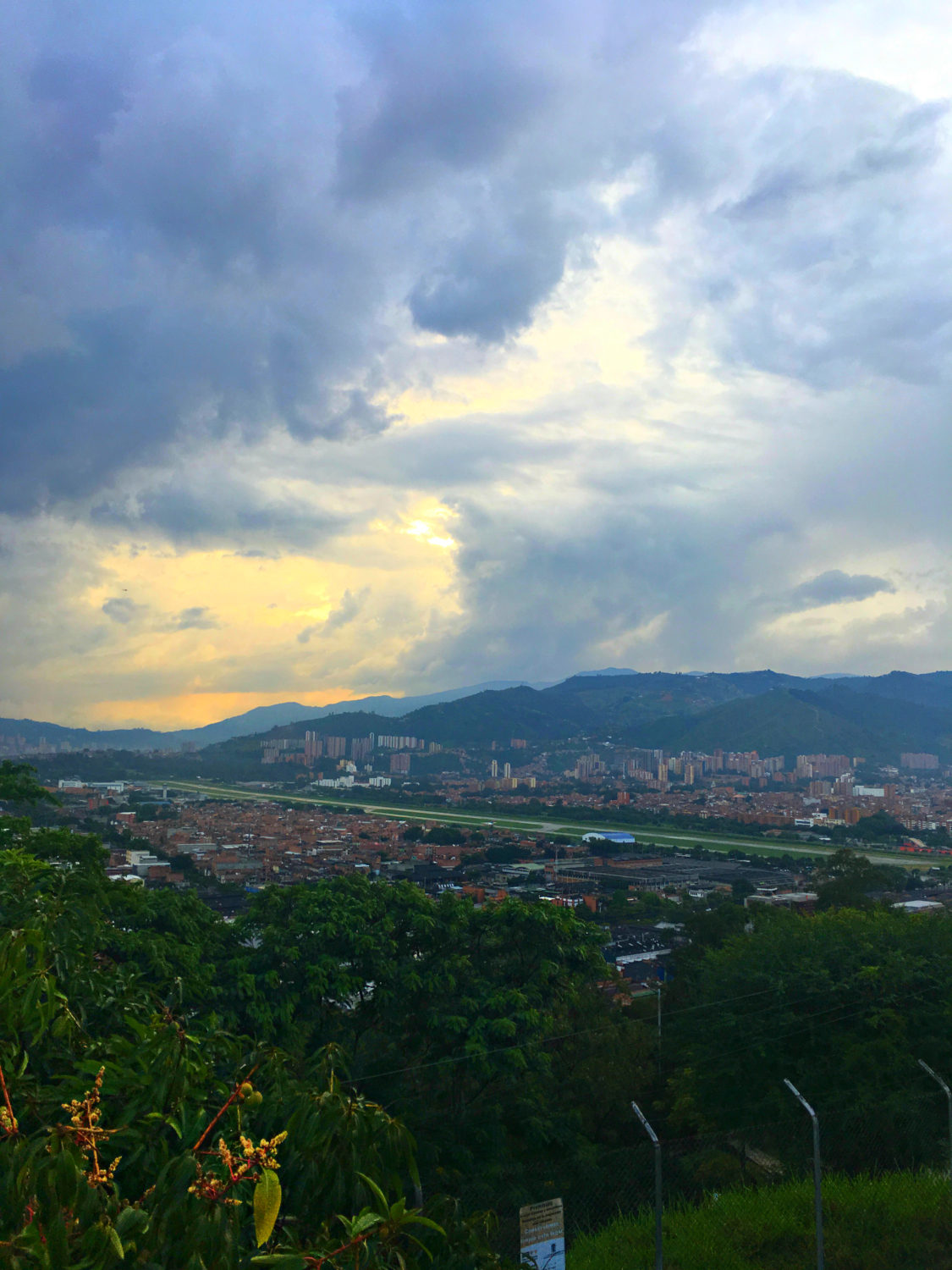 Suggested next reading: Why You Have To Go To Colombia This Year