Situated at the northern limit of the African continent, Morocco spreads from the snow-capped high peaks of the Atlas Mountains to the Sahara Desert. A big part of the country's territory was crossed by trading caravan routes connecting the Mediterranean to the famous Timbuktu, Mali—the terminus of a trans-Saharan caravan route. Nowadays, various trails in the desert include different sections of those old caravan routes. This way, avid travelers or explorers can get a feel for the wild and unwritten rules of life in the desert.
While it might seem challenging and intriguing to go on your own in the desert (unless you're an expert), it's far better to pay a tour agency and an official guide to safely take you into the middle of the wilderness. There are numerous tours that drive visitors to popular or remote parts of the desert. However, not all of them are official, professional, or quality tours. A Moroccan desert tour usually includes transportation (jeep and/or camel—it depends on the tour you've booked), food (three meals per day), bottled water, and staying in a camp overnight (tent, showers, and rudimentary restrooms). Different terms and conditions may apply, though, and this totally depends on your knowledge and negotiation skills.
With all this in mind, here are the 6 most important things you should know about Moroccan desert tours — and how to choose the right one before rushing off to the desert.
1. Morocco has two desert regions to choose from

Morocco actually features two desert regions with sand dunes—Merzouga and Zagora-M'Hamid. Merzouga's desert is situated approximately in the middle of the country, near the border with Algeria. It mainly features sand dunes spread over a limited area (a surface of nearly 100 square kilometers). Merzouga is easily accessible from the touristic Todra Gorges and the Ziz Valley—approximately 40km from Rissani, a small town in Eastern Morocco which is located at the crossroads between these two key sights. Merzouga's desert features one of the most fascinating sand dunes in Morocco, the famous Erg Chebbi (160m in height). One or two days spent in the area are enough to get a fair feel of the desert atmosphere.
On the flip side, a vast desert region lies between Zagora and M'Hamid (300km south of Merzouga), near the border of Algeria. This is the gateway to the Sahara Desert and it features a unique combination of isolated sand dunes and extremely dry and rocky areas. Zagora is more difficult to access—400km from Marrakesh, from which the last 100km snake slowly along the windy Draa Valley. However, Zagora's desert features the largest and wildest sand dunes in Morocco, the famed Erg Chigaga (300m in height). Once you are there, it would be great to consider spending at least a couple of days in the area, so that you have enough time to experience the true beauties of this remote part of the country.
2. You can do jeep tours as well as camel trekking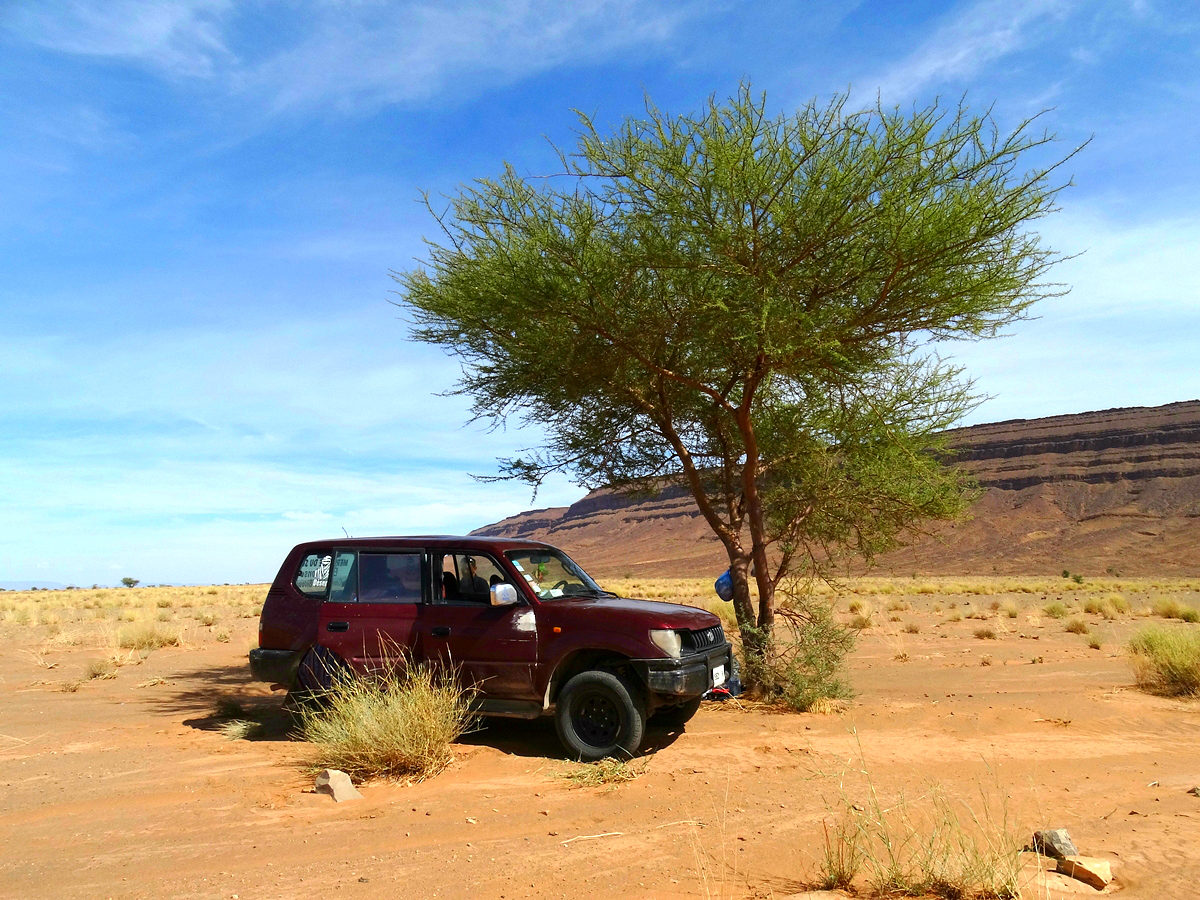 If you don't have too much time to invest in your desert adventure, then a jeep tour is the best option for you. You can reach remoter parts of the desert faster and can even stay in a camp with tents overnight. In terms of time management, a jeep tour is more recommended for the Zagora-M'Hamid's dunes, while a camel trek is preferred for Merzouga's ones.
However, if you want to truly experience an authentic tour, a camel trek is the best choice you can make—and Erg Chigaga makes that a worthy challenge. Camels will carry everything you need in the desert. You can walk or ride a camel—very painful at times but you quickly get used to it. Along the way, you will have to stay in several camps, in oases or nearby different water sources such as wells or springs. This way, you will experience the real life of a camel caravan (without goods to trade, of course). In the same time, you will be surprised to see how fast and constant a camel can walk, covering even 40km per day.
3. Research the Moroccan desert tours market in advance

There are a lot of official travel agencies that organize tours in the desert. But there are fake guides that will try to gain your confidence as well, promoting great discounts and promotional prices. If you see a jeep following your car in Zagora and trying to sell you a tour when you stop at the traffic lights—as happened to me—ignore it. To choose the best tour for you, consider researching the market a bit before you go. Google "Moroccan desert tours" and see the range of tours in terms of duration, length, costs, and complexity. Having this kind of information will then help you to negotiate a better deal.
As a general idea, most of the tours around the Zagora-M'Hamid region include Erg Chigaga in the route. You will need a two-day trip if you take a jeep tour and a four-to-five-day one if you decide to ride a camel. From Merzouga, tours include Erg Chebbi and you will need only one or two days if you go on a camel and stay overnight in a desert camp.
4. Don't underestimate the challenges of the desert

Wind, water, insects, and not least walking in the sand, the desert can be tough. Days in the desert are very hot even during fall (86-95°F / 30-35℃), while nights can be very cold (less than 50°F / 10℃). Once the sun sets, a wind continuously blows during the night, challenging even the most professional of tents. If you bring along your own tent, make sure to anchor it well in the sand or in the rocky terrain.
Despite all the myths, there is enough water in the desert and good guides know the location of water sources (wells, springs, oasis, etc.) However, this water is only good for camels, showers, and cooking (if well boiled). Bring your bottled water along the way (and negotiate this with the agency beforehand) or use a filter and pills to purify the water. Your stomach won't be used to the local bacteria so take care.
I know it's a pleasure to walk barefooted in the soft, orange sand (especially after a long day of trekking), but be aware that local insects and even scorpions might bite your toes. I got a swollen toe once because I ignored this basic rule. It took me several days of antibiotics to be able to walk again. Since then, I have always worn trekking boots (more comfortable to walk in) or at least sneakers in the desert. Forget the sandals!
Also, even if it seems amusing and apparently easy to hike the dunes, walking in the sand is rather difficult. Hiking a sand dune may be a true challenge for a beginner. You will take a step forward and two steps back and have the feeling you are never approaching that top of the dune.
5. Don't miss stopping at a nomads' camp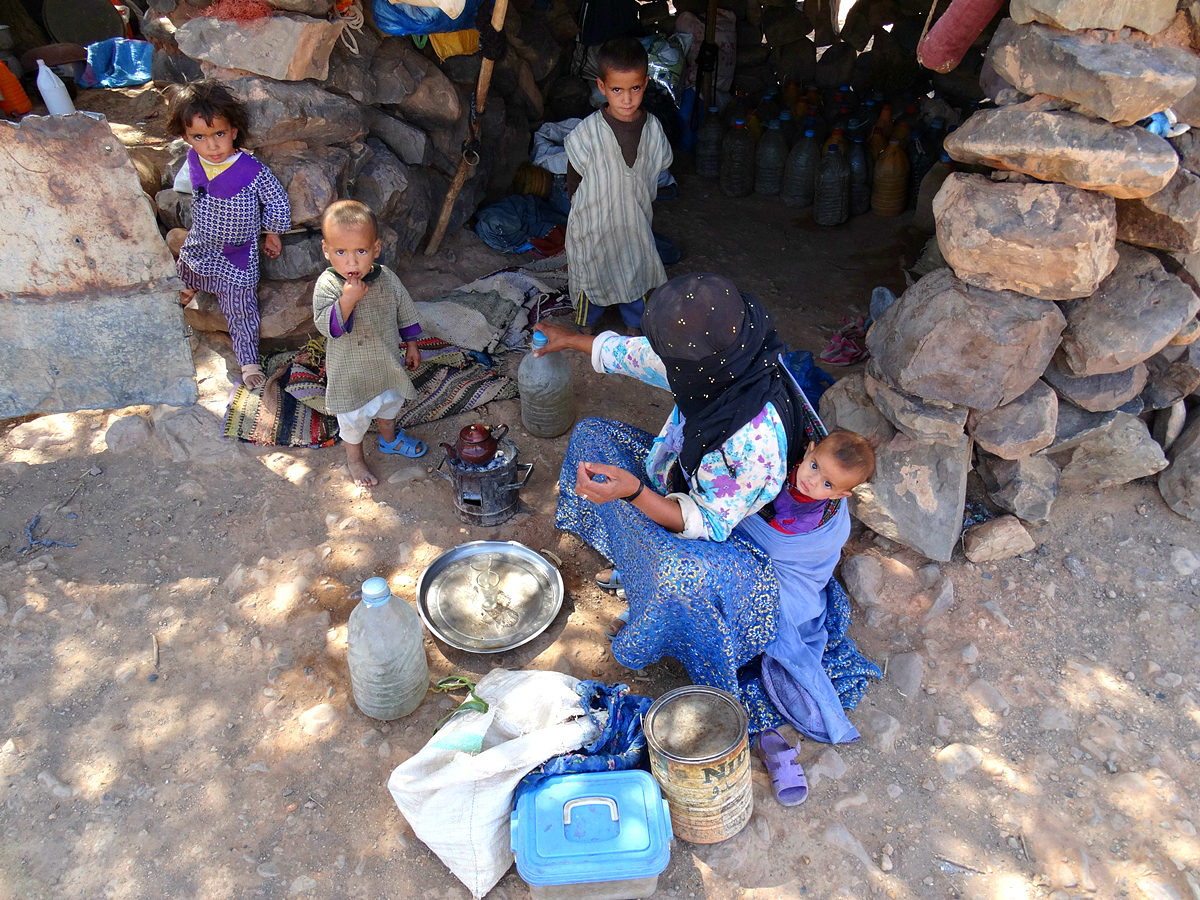 Nomads stay in the mountains during summer when it's hot, and come down to the desert in winter when it's pleasant to live there. More likely than not you'll book on the Moroccan desert tours that depart in autumn or spring when the temperatures are acceptable. In that case, nomad families with their goats and camels will be there, so make sure to ask your guide to stop in one of the camps along the way (or maybe make a short detour). Nomads usually settle near an oasis or a spring for a couple of months. This way, you will have the chance to get an insight into their lives and feel like you're in a National Geographic documentary.
6. Don't forget to enjoy the mint tea and traditional tajine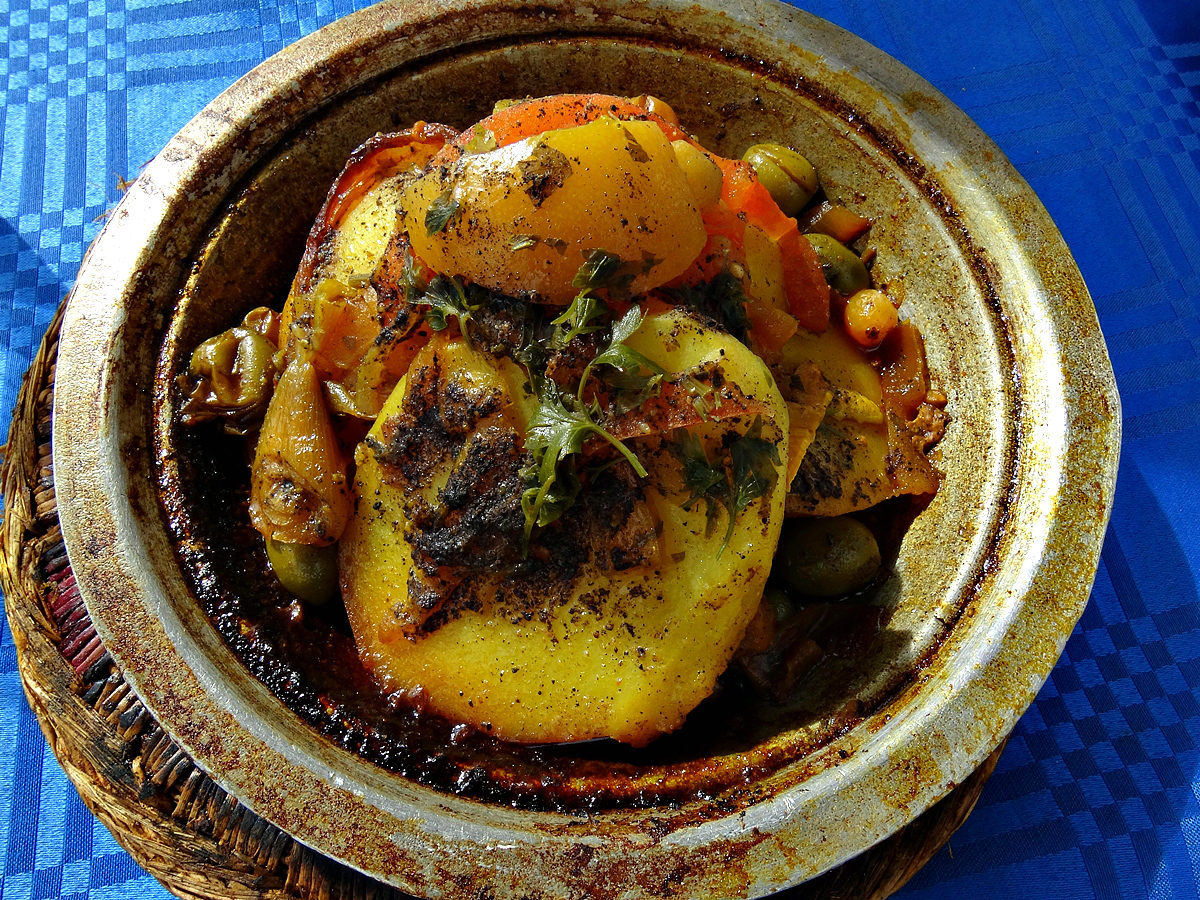 The Moroccan mint tea is a widespread tradition all over the country. You are offered hot tea in Berber villages in the High Atlas Mountains as well as in nomads' camps in the desert. The hot tea rises your body's temperature and helps it to adapt and resist the high temperatures. And that double spoon of sugar put in your glass of tea will give you more energy than you can imagine.
Besides the mint tea, the tajine is the most well known Moroccan traditional dish. Every region has its own tajine recipe but no matter where you eat it, it is cooked in a special ceramic pot that is shut close. The dish has a special taste when cooked on a wood fire in the desert. And if your guide is a true local, he will bake you a flatbread in the hot sand. You will be surprised to see how tasty this bread is.
Suggested next reading: 7 Stunning Locations You Need To Experience In Africa