Look up pictures of Africa on Google and it is hard to not have your jaw drop. The scenery on the continent is breathtaking. With so many incredible places to visit in Africa, it's hard to narrow down your wish list and choose locations you want to go to. It's easy to see how Africa always leaves visitors wanting more. From wildlife found nowhere else on planet Earth to incredibly friendly locals that are ready to welcome you to their countries, Africa is a continent that should be on your travel bucket list. Here are 7 stunning locations in Africa that you need to visit:
1. Victoria Falls, Zambia/ Zimbabwe Border
I recently asked one of my friends who has traveled Africa extensively to choose one location on the continent he would go back to. Without hesitation, he named Victoria Falls. The waterfall, considered the largest one in the world with a length of one kilometer and a height of one hundred meters, is breathtaking. Located on the border of Zambia and Zimbabwe, Victoria Falls is worth a visit for several reasons. First of all, it was designated a UNESCO World Heritage site in the late 1990's so you know that Victoria Falls is truly one of the most spectacular sights you can see. Interestingly enough, Victoria Falls was previously never a tourist attraction. That all changed in 1905 when construction on a railway was complete and rapidly become a hotspot for adventurous visitors. In the 1960's, violence broke out in Zimbabwe, but now that the violence has settled, tourists are coming back. If you can only visit one spot in Africa, be sure to head to Victoria Falls.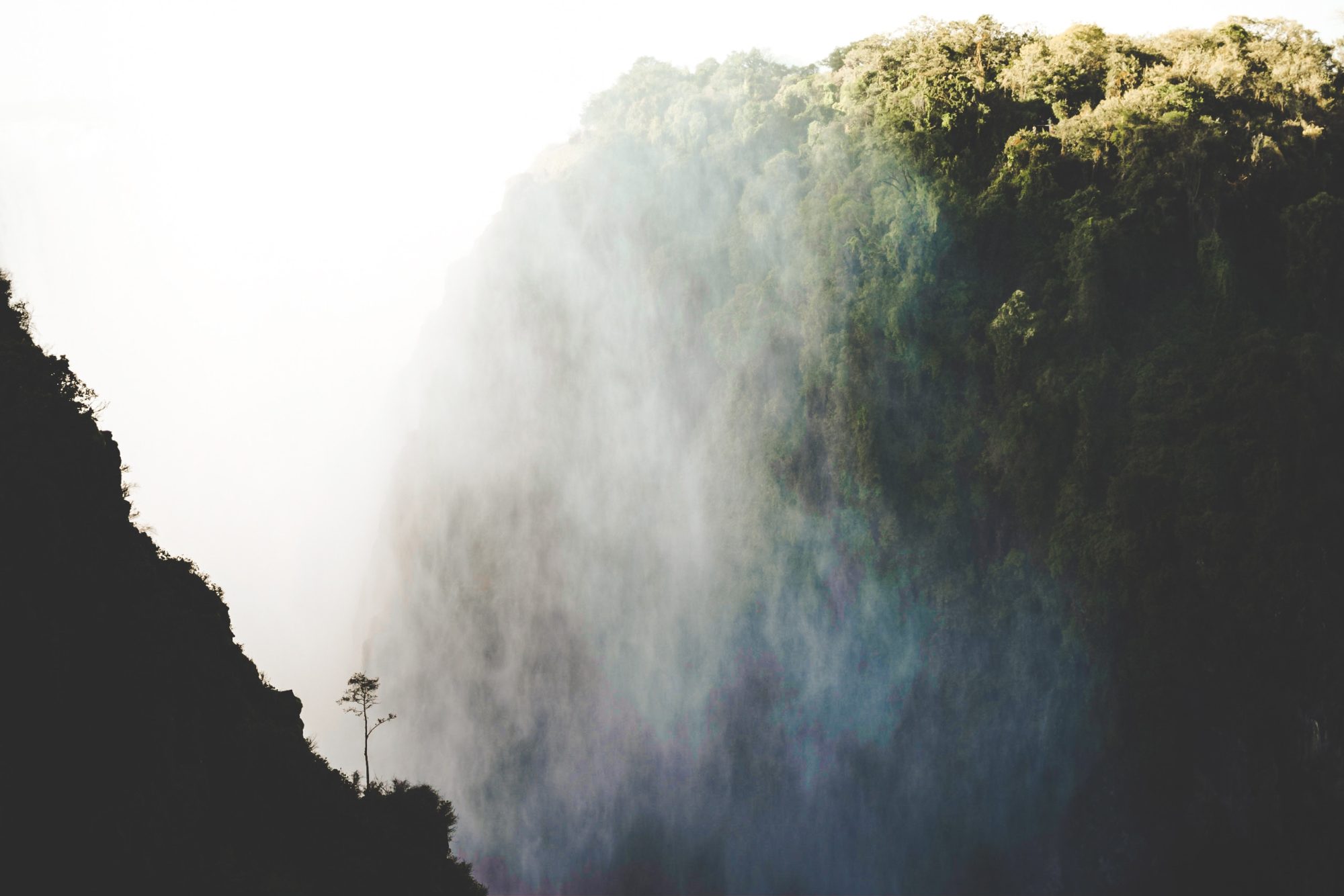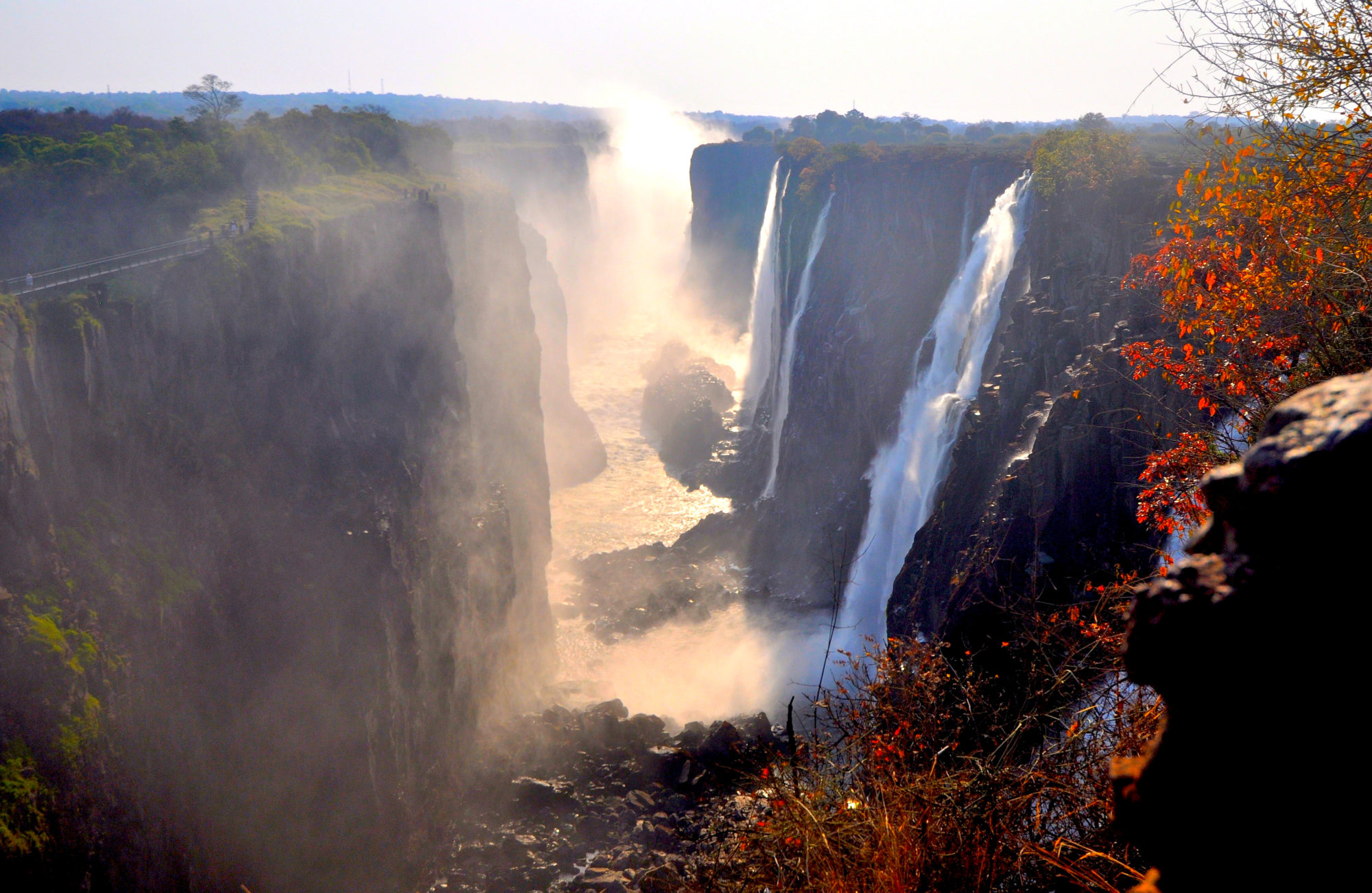 2. Pyramids Of Giza, Egypt
The Pyramids Of Giza are among the most iconic monuments on the continent and they are considered to be one of the Seven Wonders of The Ancient World. Located on the outskirts of Cairo, the Pyramids of Giza were built 4,500 years ago by the Pharaoh Khufu to have a burial site for the royal family. The project was completed by Khufu's son, Khafre. The engineering of the buildings and statues still baffles scientists to this day. The findings from the site have revealed a highly complex and sophisticated society that was organized and ran efficiently. The tombs have paintings depicting scenes from everyday life and which tell us a lot of information about how Egyptians used to live. Visiting the Pyramids is a must for any traveler interested in ancient cultures and it happens to be one of the most stunning locations in Africa.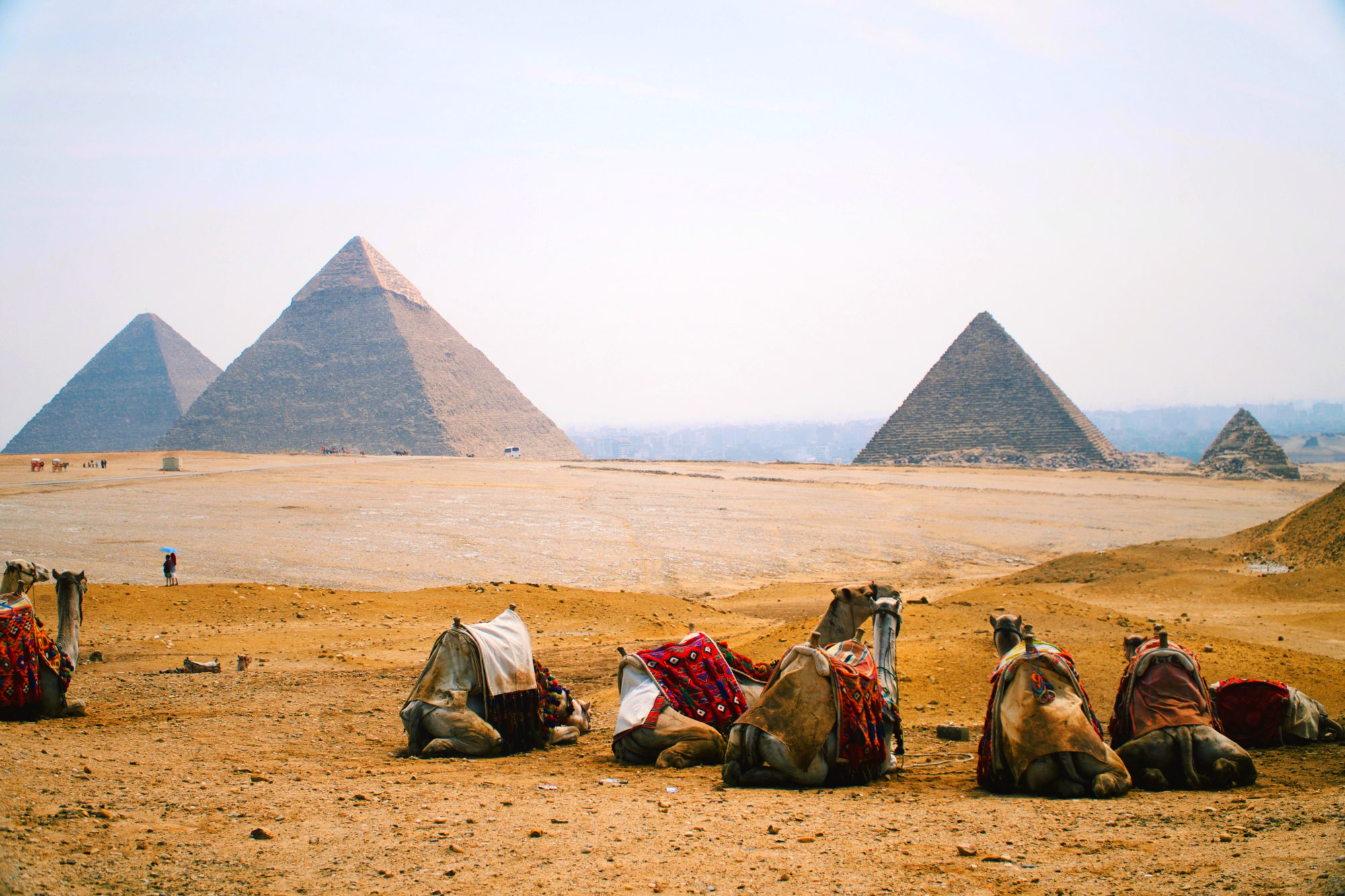 3. Zanzibar, Tanzania
Zanzibar is an island located off the coast of Tanzania. It is actually apart of Tanzania. Its beaches are considered some of the best in the world, but it is so much more than just an idyllic place to relax, snorkel, or dive. Zanzibar has influences from many different places including Europe, India, Africa, and Arabia. In the 19th Century, it was a major trading port for traders from all over and it made Stone Town one of the busiest economic hubs worldwide. A UNESCO World Heritage site, Stone Town was given the designation for its beautiful colonial and Arabian architecture that still stands to this day. It is also the home of all things Swahili, so it's a great place to learn more about the local culture and how the town developed. While Zanzibar may not be the first place you think of in Africa, it is well worth the visit for an interesting history lesson.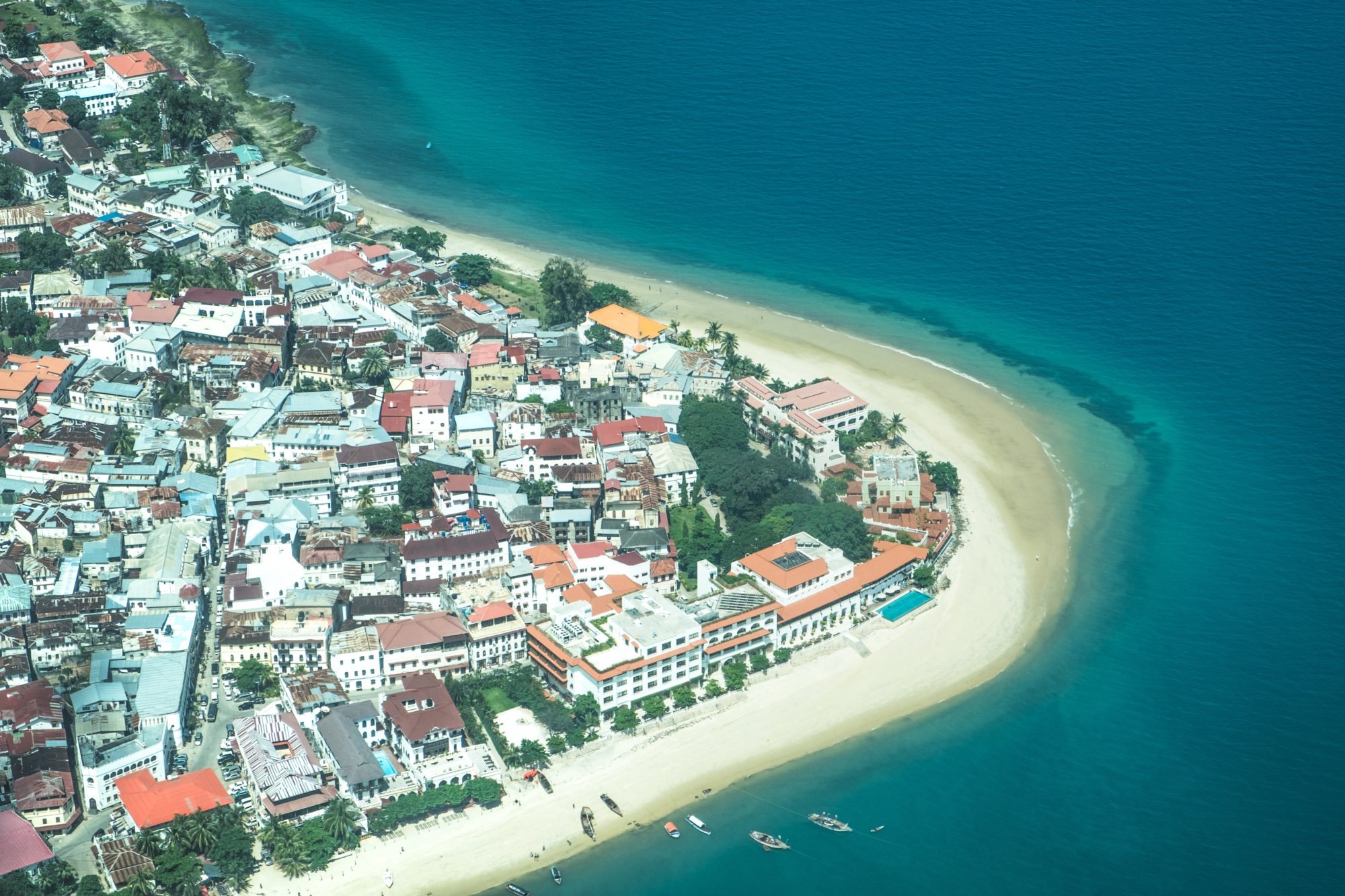 4. Virunga National Park, Democratic Republic Of Congo
Virunga National Park is one of the most biologically diverse places on Earth with over half of all biodiversity on the continent found in the national park. Located in Congo, Virunga was created in 1925 with over 5,000 square kilometers of preserved land and is Africa's oldest national park. For much of its existence, the area has been threatened by armed conflicts in the region and caught in the crossfire is Virunga's Mountain Gorilla population. The gorilla population dipped down to 300 in 1997 due to instability and violence in the region, but thanks to aggressive conservation efforts and support of the local communities, there are now over 1,000 gorillas in the park. Unfortunately, Virunga is closed to visitors until 2019 due to violence within the park and the status of Virunga is currently uncertain. It is only a temporary situation and the park looks to thrive again in 2019 and, since it is on the more stunning locations in Africa, we certainly hope this is the case.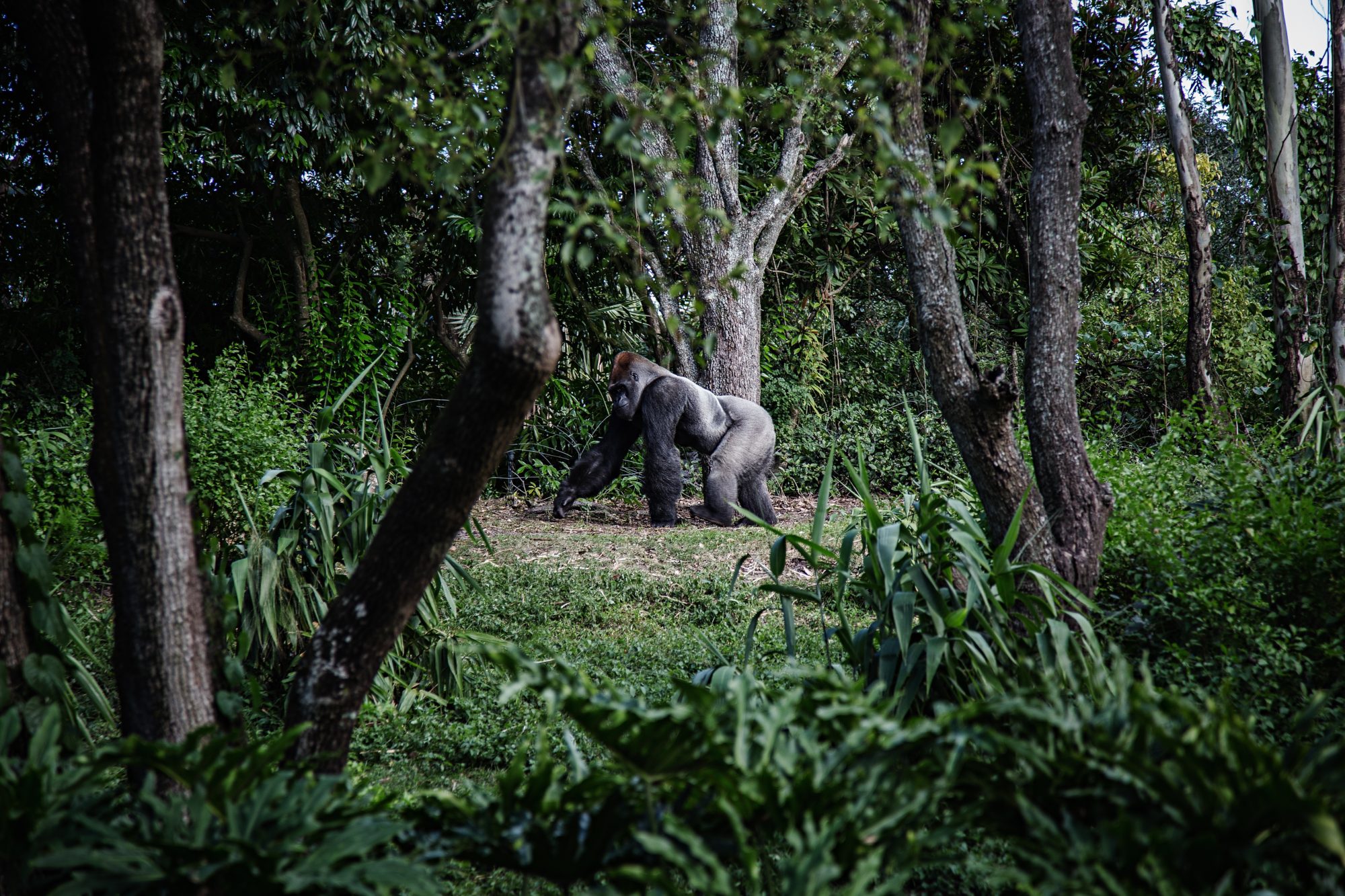 5. Cape Town, South Africa
Cape Town has it all. From beaches to mountains to harbors to a proper city, whatever you desire, Cape Town provides. It is picturesque and has great year-round weather. Think San Diego weather with a New Orleans style party street in Africa. The city is known for the stunning Table Mountain acting as a backdrop to daily life. The mountain is easily accessible by cable car, but the more adventurous travelers can climb up the mountain on a beautiful hike. Of course, nearby Boulders Beach is a must visit. The beach is stunning by itself, but add in its penguin residents and you have yourself quite the view. We haven't even mentioned all of the small neighborhoods that Cape Town has to explore. Be sure to check out the gorgeous, colorful homes of Bo-Kaap. Cape Town may be at the very southern tip of Africa, but it is well worth the visit.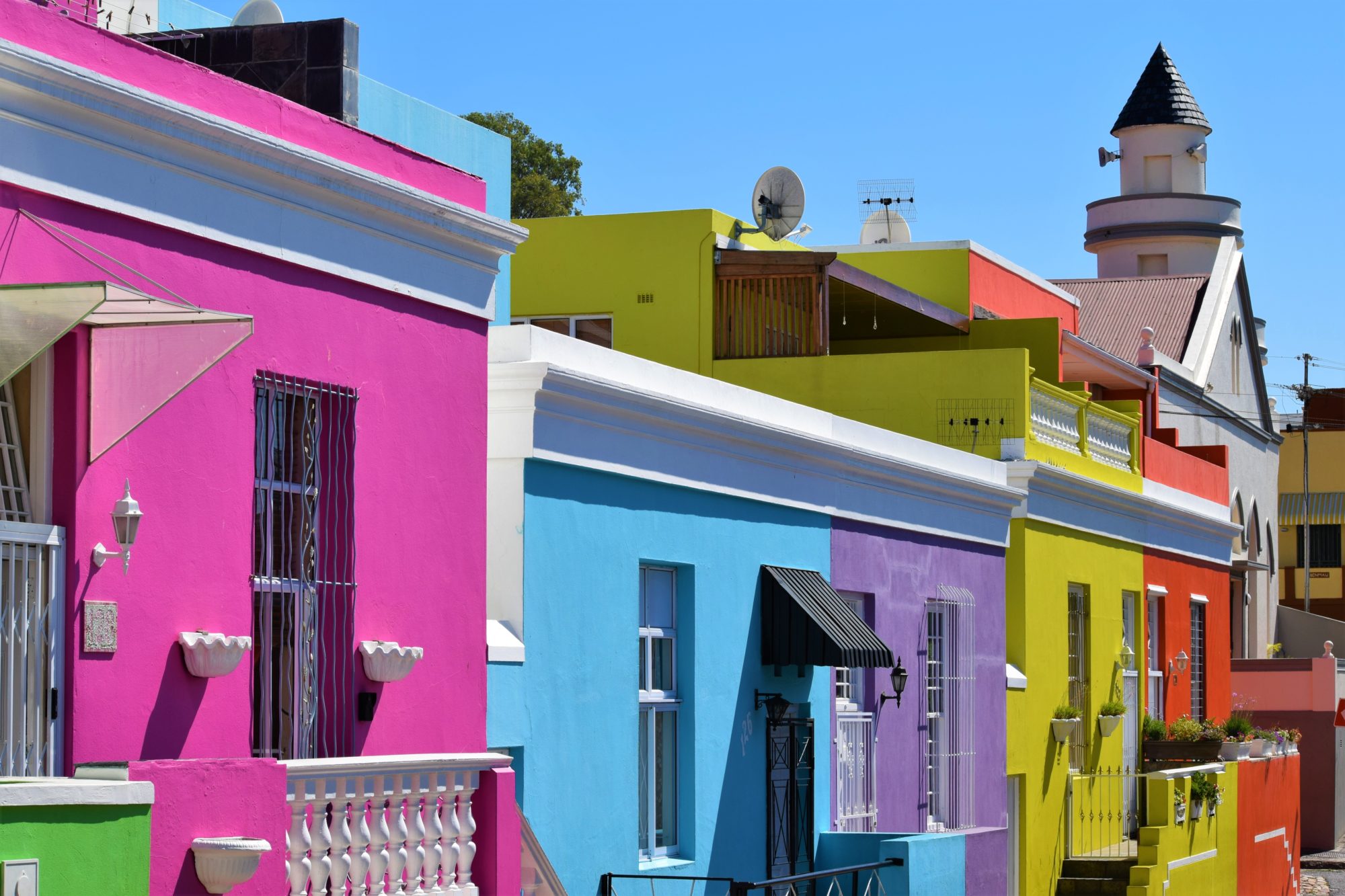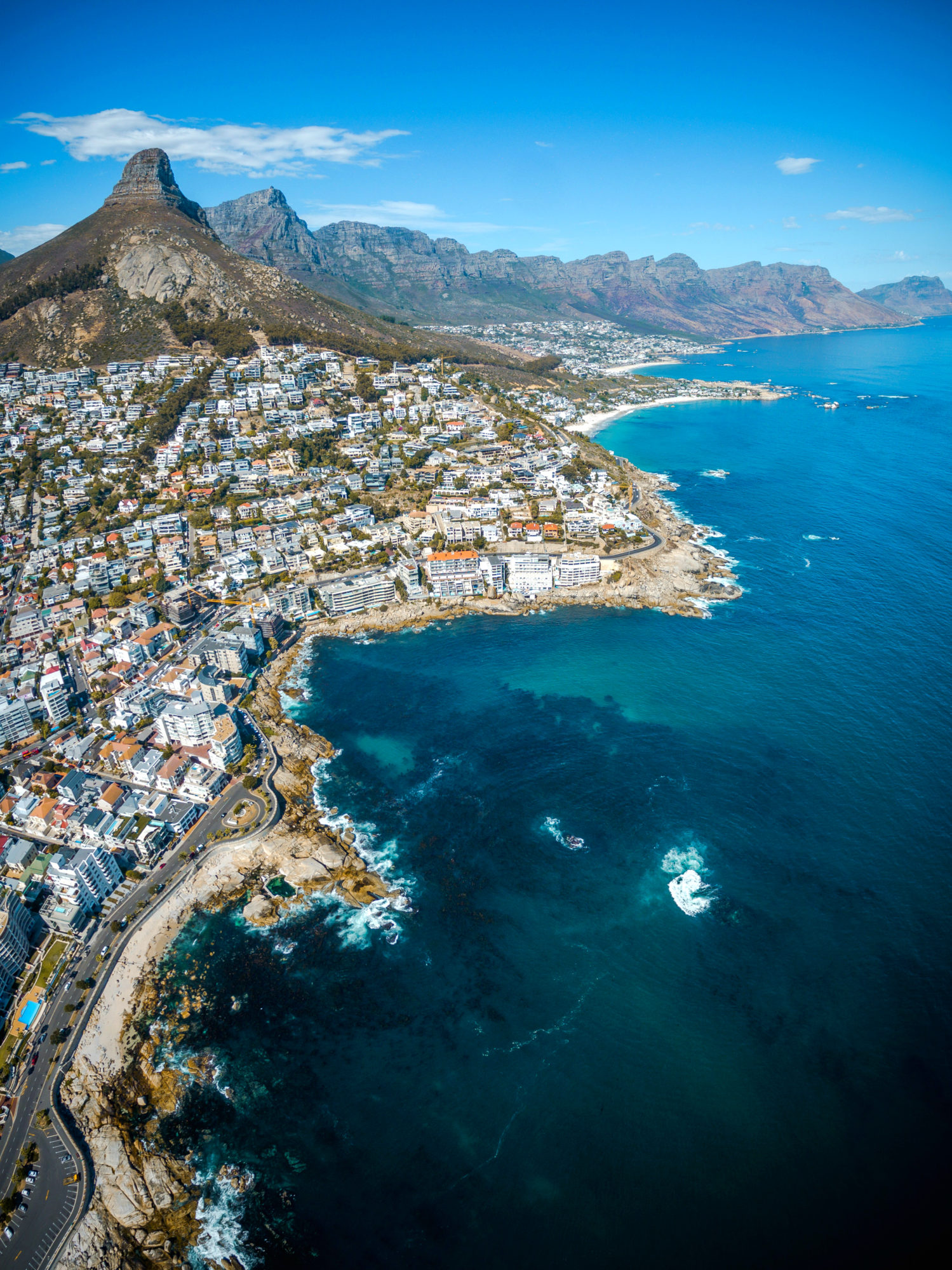 6. Djemaa El Far, Morocco
Marrakech's Djemaa El Far is one of Morocco's largest markets but is more well known for its live theatre that plays out every night. You'll likely see Berbers with snakes or others with monkeys for entertainment. The shows have been going on since 1050 AD and are now a Moroccan tradition known around the world. Its unique culture alone is worth visiting the Djemaa El Far market.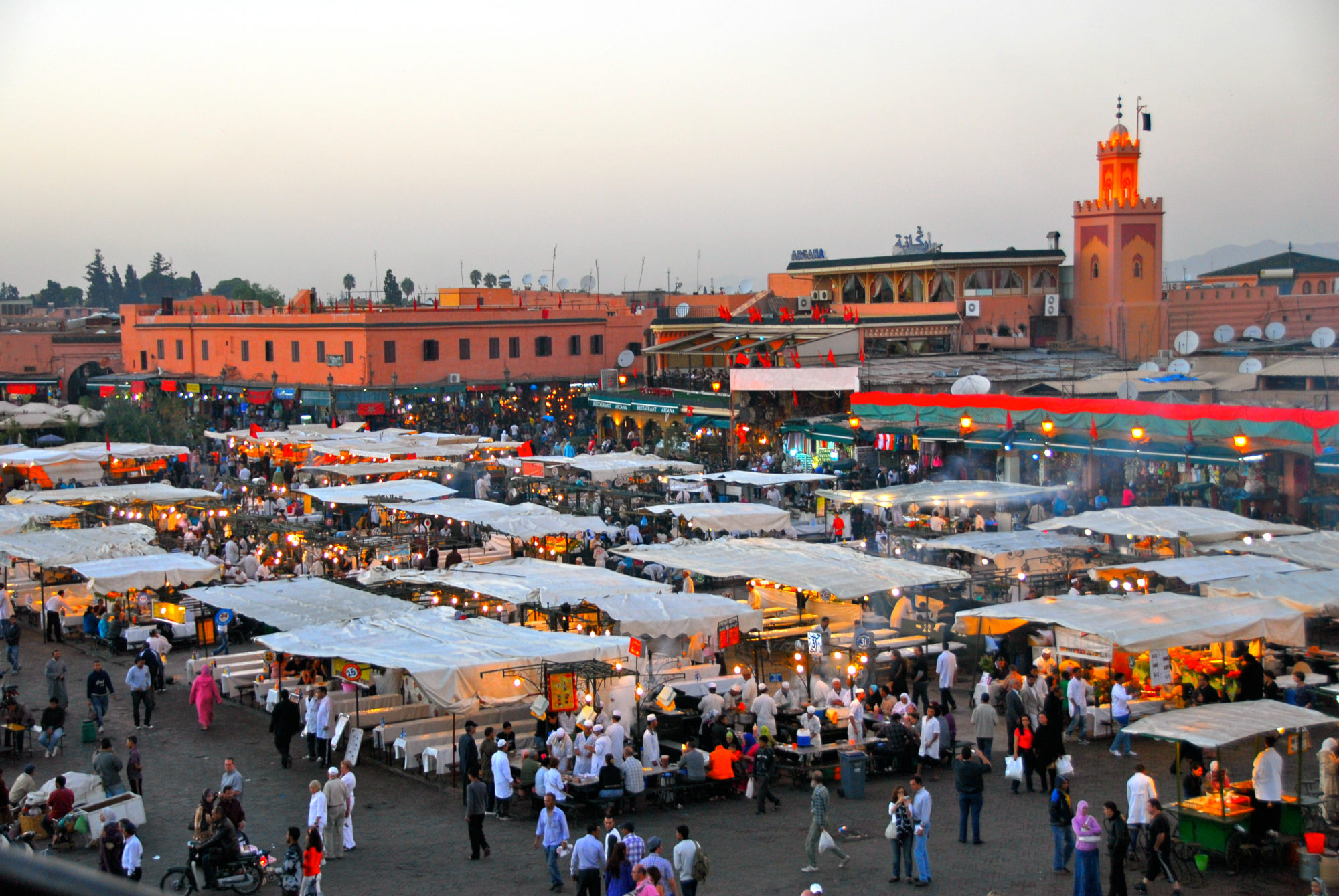 7. Ts'enhlanyane National Park, Lesotho 
The small country of Lesotho located within South Africa holds one of Africa's most beautiful national parks and one of the least visited. The park is only 56 kilometers of land, but it has over 220 species of plants and animals within its limits. As one of Africa's best kept secrets, it is great for budget travelers as its prices are very reasonable. Did I mention that it was stunning too? Visit Ts'enhlanyane National Park, you won't be disappointed.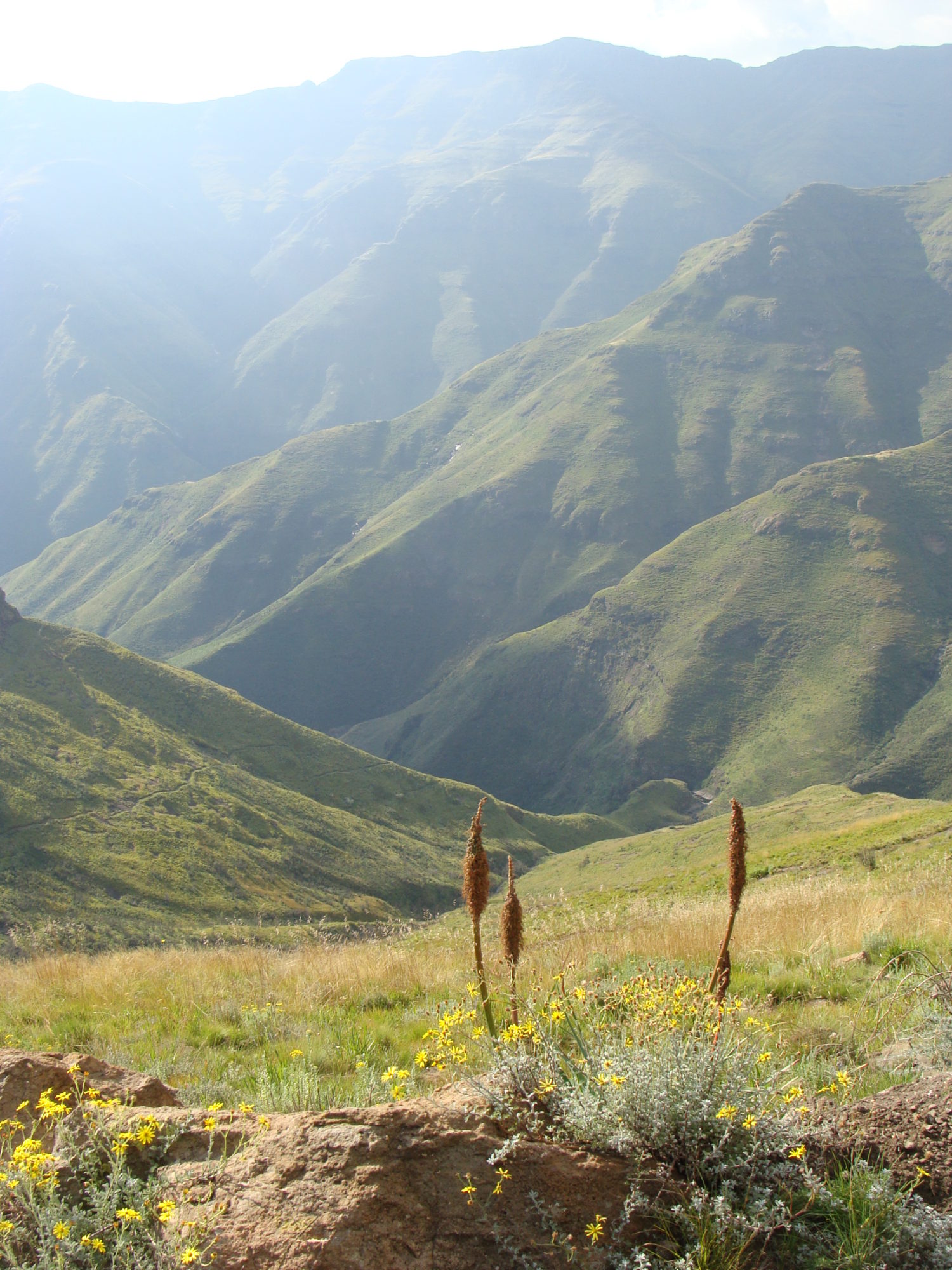 Suggested next reading: How To Best Enjoy Mauritius & Make It A Trip You Won't Forget