Seattle is the land of craft brews, outdoor hipsters, coffee lovers, and bike commuters. No, we aren't from Washington D.C.—there's a whole other Washington on the opposite side of the ginormous USA. If you plan to visit Seattle, you'll be pleasantly surprised by the not-so-rainy-city that invites you in for fresh seafood and pretty views. Late summer sunsets and snowy winter mountains surround the city on the Puget Sound. Seattle is a perfect place to visit for anyone who makes their way on over to the Pacific Northwest.
Tip: The best way to get into the city is to take the Link from the airport to one of the downtown stops. For about $3, you'll be in the city center in 45 minutes.
Here are 6 things to do when you travel to Seattle:
1. Go people-watching at Pike Place Market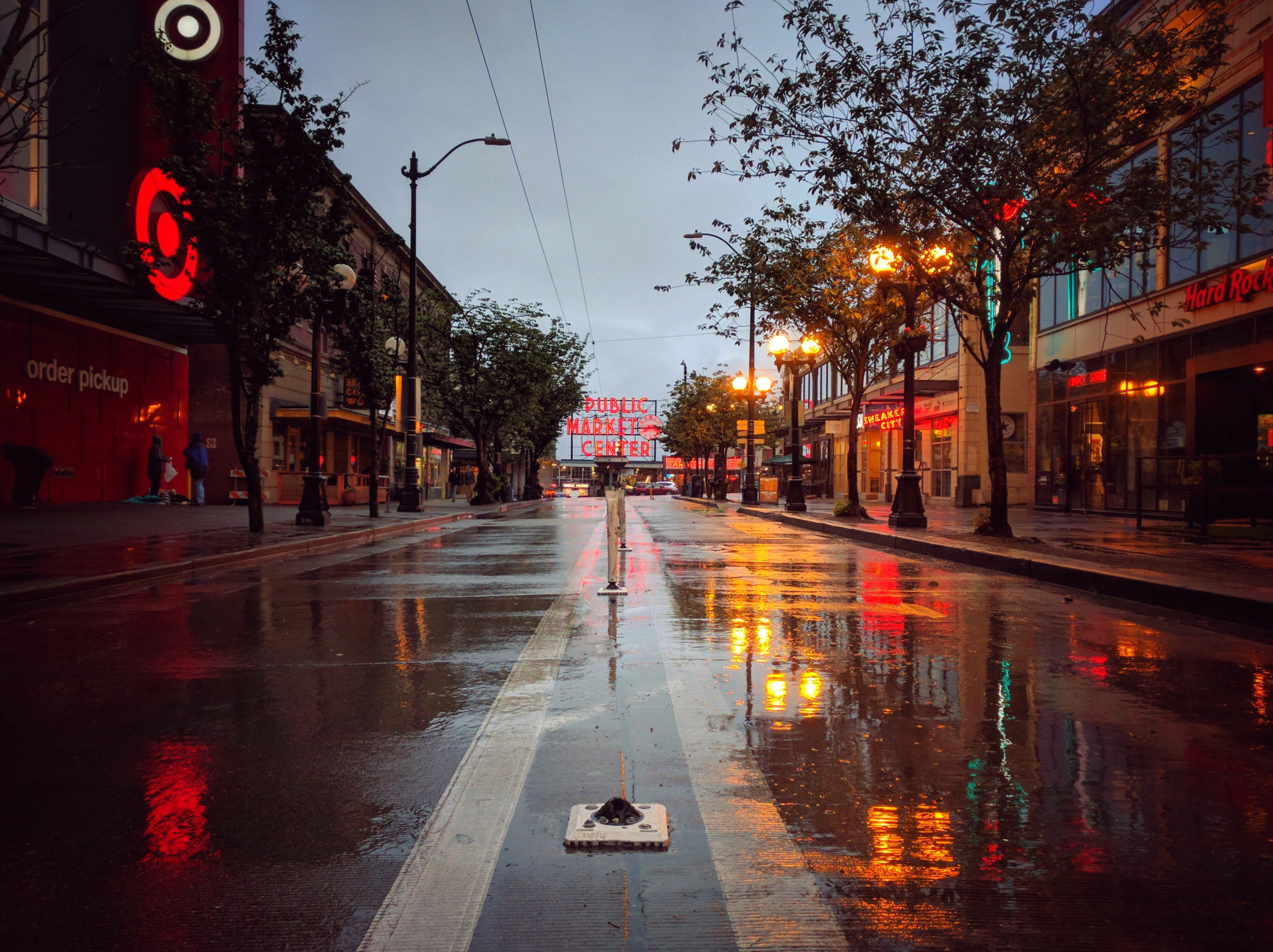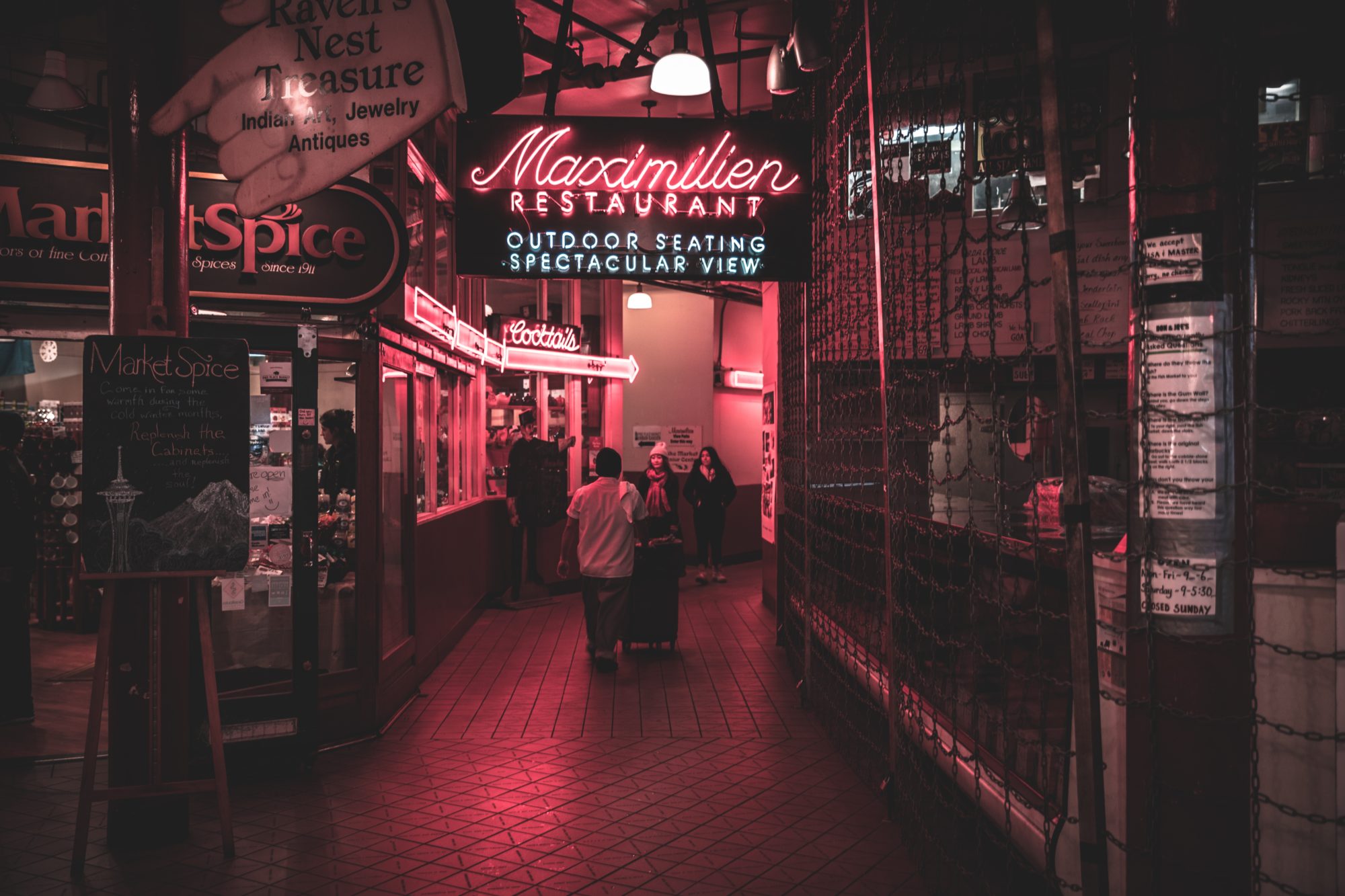 In the heart of downtown is the country's largest farmers market which was founded in 1907. Year round, this market wakes up early and awaits the 10 million tourists that flock in each year. You'll find vendors selling seafood, produce, comic books, flowers, "I love Seattle" shirts, and more. You can weave your way up the various staircases that bring together the local mom-and-pop shops. Just across the street from the famous Pike Place Market is the world's—yes, WORLD's—first Starbucks. As you're tucked on the sidewalk in line trying to grab a fresh cup, you'll have outstanding opportunities for people watching. "Who's that wacky haired person? Cool piano man! Is that a clown? No, you can't have $1 for weed, sorry!" You can stay preoccupied all day watching the fishmongers throw your next meal, getting hyped up on caffeine, and shopping. Once you need a breather from the chaos, grab a beer from Old Stove Brewing while basking in breathtaking views of the Olympic Mountains just west of the Puget Sound.
2. Learn about Seattle's history
Once you finish stuffing your face with delish piroshkis at Pike Place Market, walk it off during the Underground Tour in Pioneer Square. If you're a first time Seattle exploring newb, you may have not yet heard about the great Seattle fire in 1889. Back in the day, a pot of glue spilled and caused flames to encapsulate the entire town. The pavement we are all stomping on today is built above the original and the Underground Tour takes you below the city into the "old" Seattle. This tour has a comical twist and goes into depth about the pre-fire era and how Seattle became the wonderful city it is today.
If you can't get enough of Seattle history check out the Museum of History and Industry on Lake Union, the Museum of Pop Culture near the Space Needle, the Museum of Flight, the Seattle Art Museum, and the Seattle Asian Art Museum. Entrance is free on the first Thursday of every month!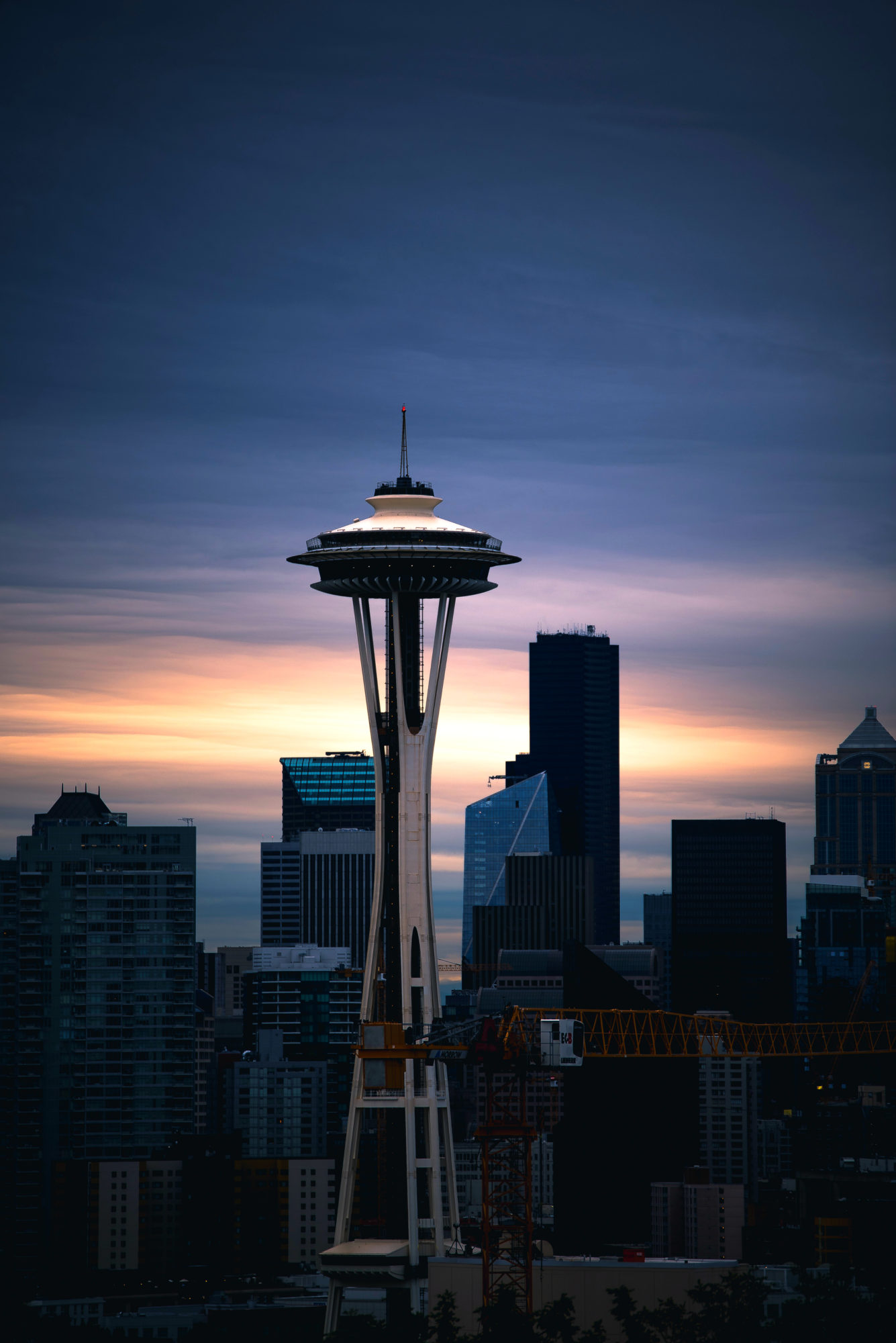 3. Go on a bike and brew tour
If you're feeling a bit hoppy, Seattle has more than 170 breweries for you to discover. A brew and bike tour is a wonderful pass time for local Seattle-ites. Some of my personal favorite breweries are the outdoorsy Fremont Brewing, the perfect-for-a-party Optimism Brewery, and the hidden Seapine Brewing Company. Get your tastebuds stoked with some unique and tasty ales. You can either rent a bike and map out your own destinations or you can hire a guide for Seattle's Cycle Saloon! Just remember to be safe and download Lyft if you feel you maybe had too many brews to get back safely to your guesthouse.
Seattle's eastside also offers great outdoorsy vibes among some larger venues. You can cycle along the Burke-Gilman Trail for about 20 miles and land at the front entrance of Chateau Ste. Michelle winery and Red Hook Brewing.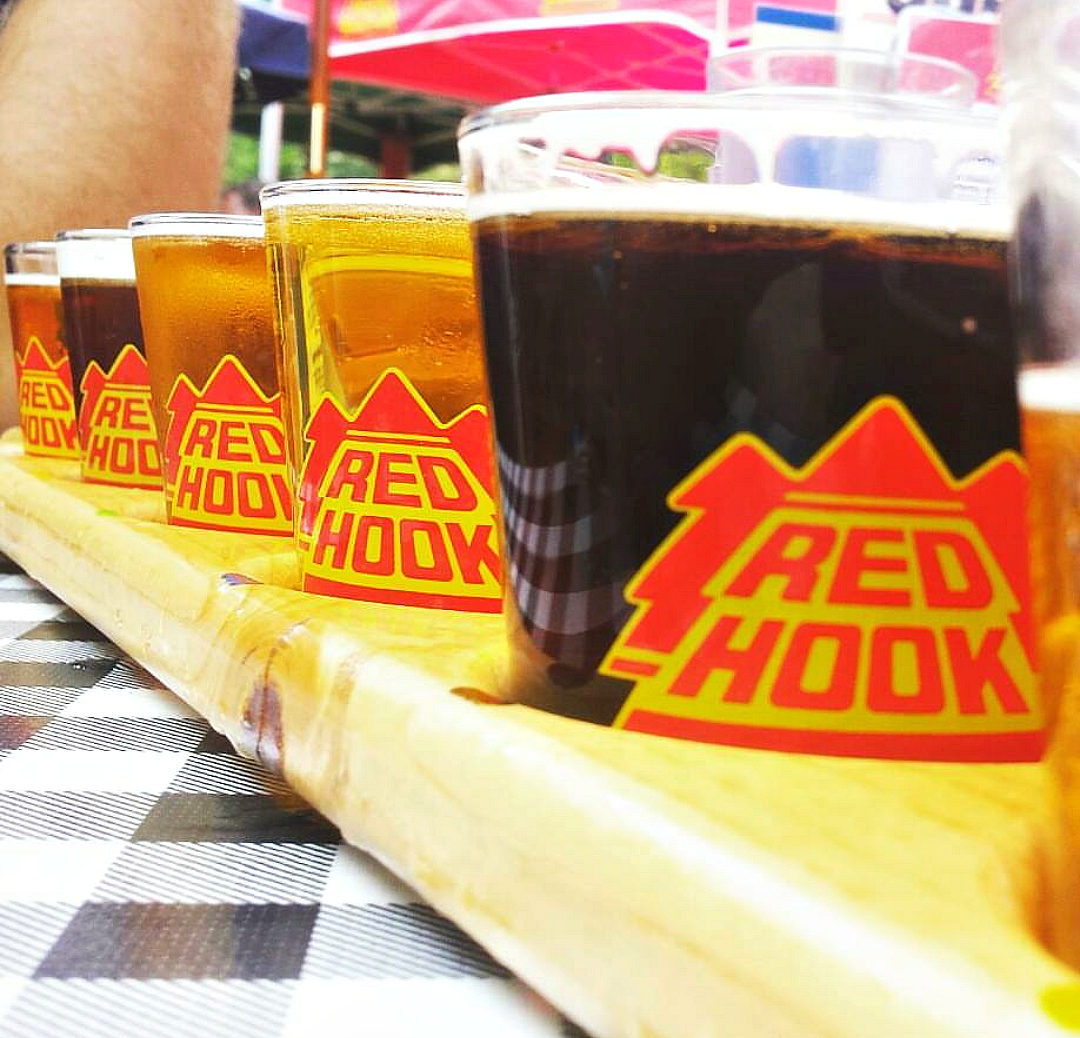 4. Kayak through Seattle's picturesque neighborhoods
From Lake Washington lining Seattle's eastern border you can leisurely paddle your way westward past the Washington Arboretum, University of Washington, and through the canal that spills into Lake Union. Along the way, it'll be normal to feel a bit envious of those adorable floating houses that made their way into "Sleepless in Seattle." While splashing through Lake Union you'll be able to watch the seaplanes take off and land, watch giddy tourists on the duck tour, shout out hellos to neighboring boaters, and watch sunbathers relax at Gas Works Park. All of this will be provided with Seattle's skyline as your stunning backdrop.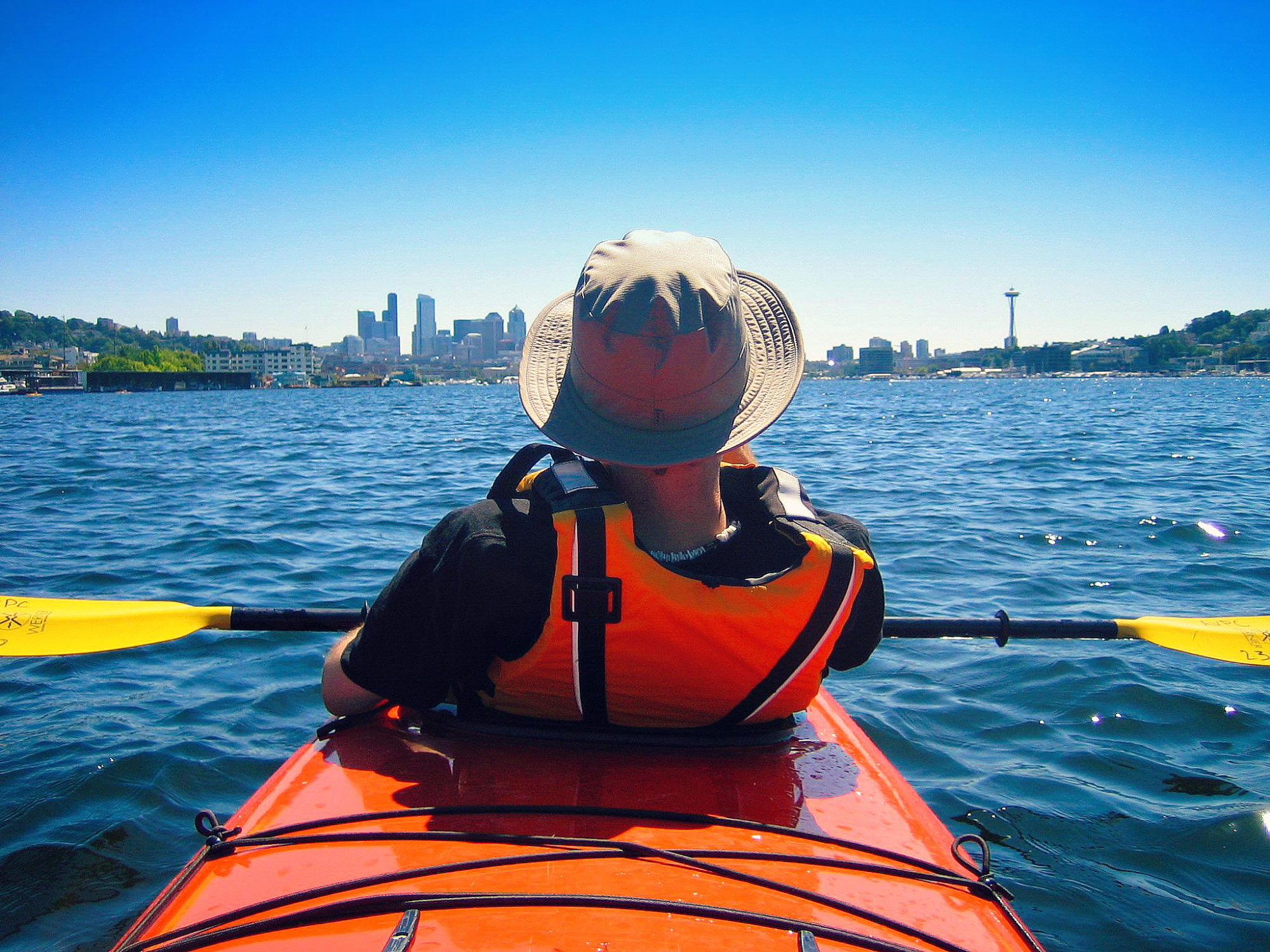 5. Picnic at one of the amazing parks
After your arms feel numb from kayaking around the blue Seattle waters, pop on over to Gas Works Park for a picnic overlooking the city. You'll be able to wander around the vast hilly expanse that offers the postcard view of Seattle's growing skyline. It's a perfect place to bring a book, Frisbee, or just listen to music and lounge.
Although Gas Works is my personal favorite, Seattle has tons of parks worth visiting. In fact, there are over 400 parks! Discovery Park makes you feel as if you have escaped the city. Seward Park in Columbia City is a peaceful getaway that offers little trails inside of a two and a half mile paved loop. On a clear day Mt. Rainier peaks out from down south. Closer to downtown is the Olympic Sculpture Park which is on the northern end of the city's waterfront and just a quick jaunt from Pike Place Market. On Queen Anne is Kerry Park which is a perfect photo opp for the Insta-famous. Green Lake Park is excellent for jogging, walking, coffee-ing, volleyball-ing, and paddling around. You've got the picture, right? Seattle has GREAT parks and you should go play in them.
6. Watch the sunset on the beach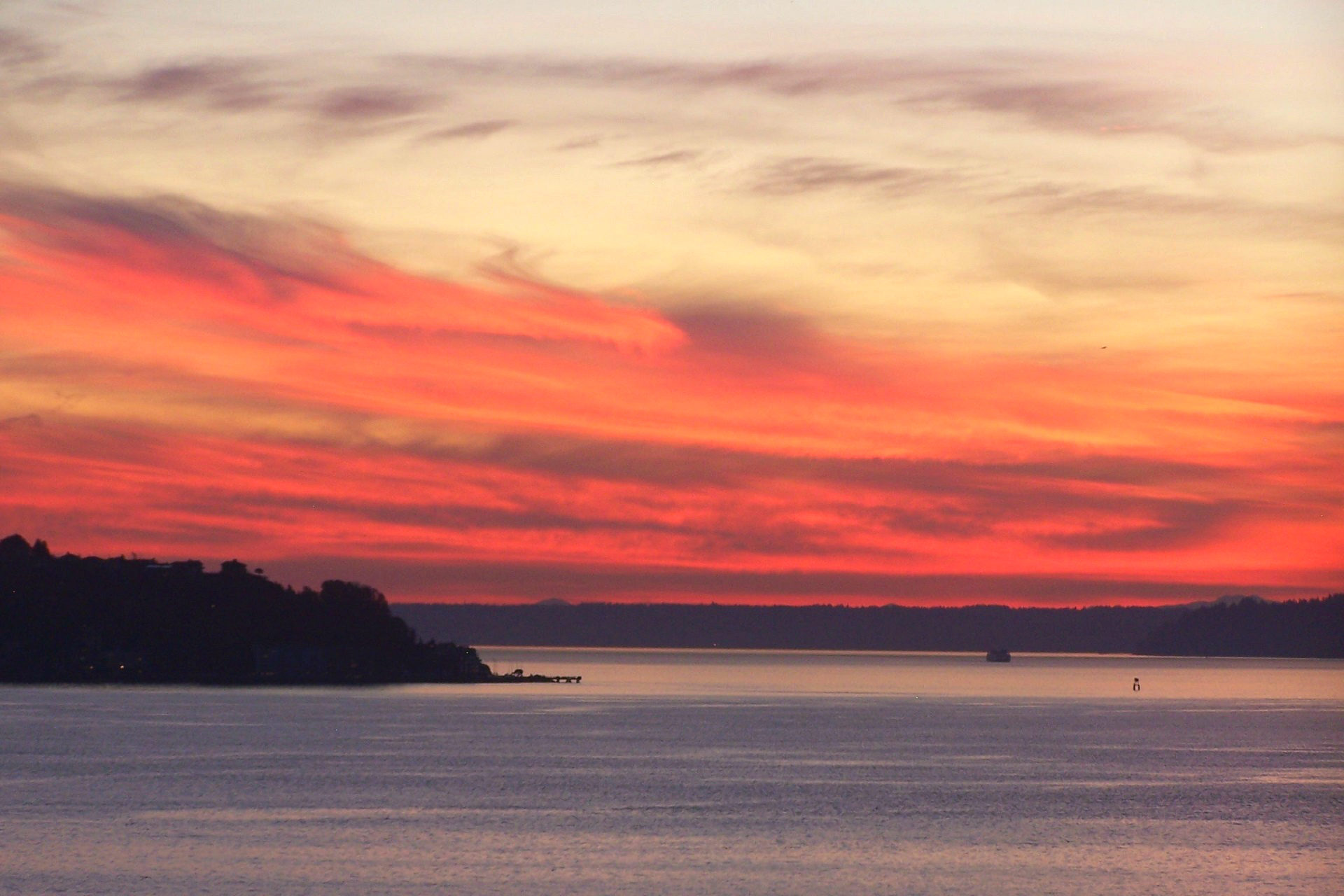 A Seattle summer sunset is something that you can't miss. The sun stays up late and paints the Olympic mountains in beautiful colors. At even the height of summer it doesn't get super dark until after 10pm. If you look at a map of Seattle, it's lined with beaches on both the east and west sides. Whether you want to have a bonfire at Golden Gardens or check out the boardwalk and restaurants that parallel Alki beach you'll have stunning views. You can also head to the east side to relax at the beaches near Magnuson Park, Madison Park, and Denny Blaine. Summer offers swimmable water throughout Lake Washington and plenty of chances for sun-bathing wherever you want to go.
Seattle is a perfect destination for those who love a mix of city vibes along with outdoorsy. You will have loads of vibrant views and find the people watching to be quite entertaining. There's tons of great food, festivals year-round, and little-hidden gems you'll have to go on and discover for yourself.
Suggested next reading: Amazing Outdoor Adventures In Washington State You Can't Afford To Miss