If I had to choose an adjective to describe Beijing it would probably be "compelling". As the gateway to one of world history's most influential civilizations, as well as an indisputable modern-day economic superpower, there is perhaps no city on Earth better suited to explore both the old world and the new.
That doesn't mean it's always pleasant. Stopping at security every time you change lines on the underground can be draining, the lack of English in train stations and airports can be a little exasperating, and if you arrive during a period of bad air pollution you might be disappointed to find your views of the city skyline lost in a dirty, brown smog.
In a time where the internet has made us better connected to the rest of the world than ever before, Beijing can still be a culture shock. But after a while those things that were unfamiliar and even a little daunting start to become sort of charming.
Beijing is not Disneyland—it has more important things to do than pander to Western tourists—but after a while you start to realize that the refusal to be anything other than itself is actually what makes it such a special place to visit.
Here are 10 things to do in Beijing that'll make you fall in love with this city.
1. The Great Wall
This is the biggest reason, both literally and figuratively, many people end up in Beijing. There are four main sections of the wall open to tourists and each offers a different sort of experience.
Badaling is the best-restored section of the wall and is the most accessible from downtown Beijing, which is handy if you want to travel and avoid taking a tour. However, it's also the most popular section, so be prepared for crowds.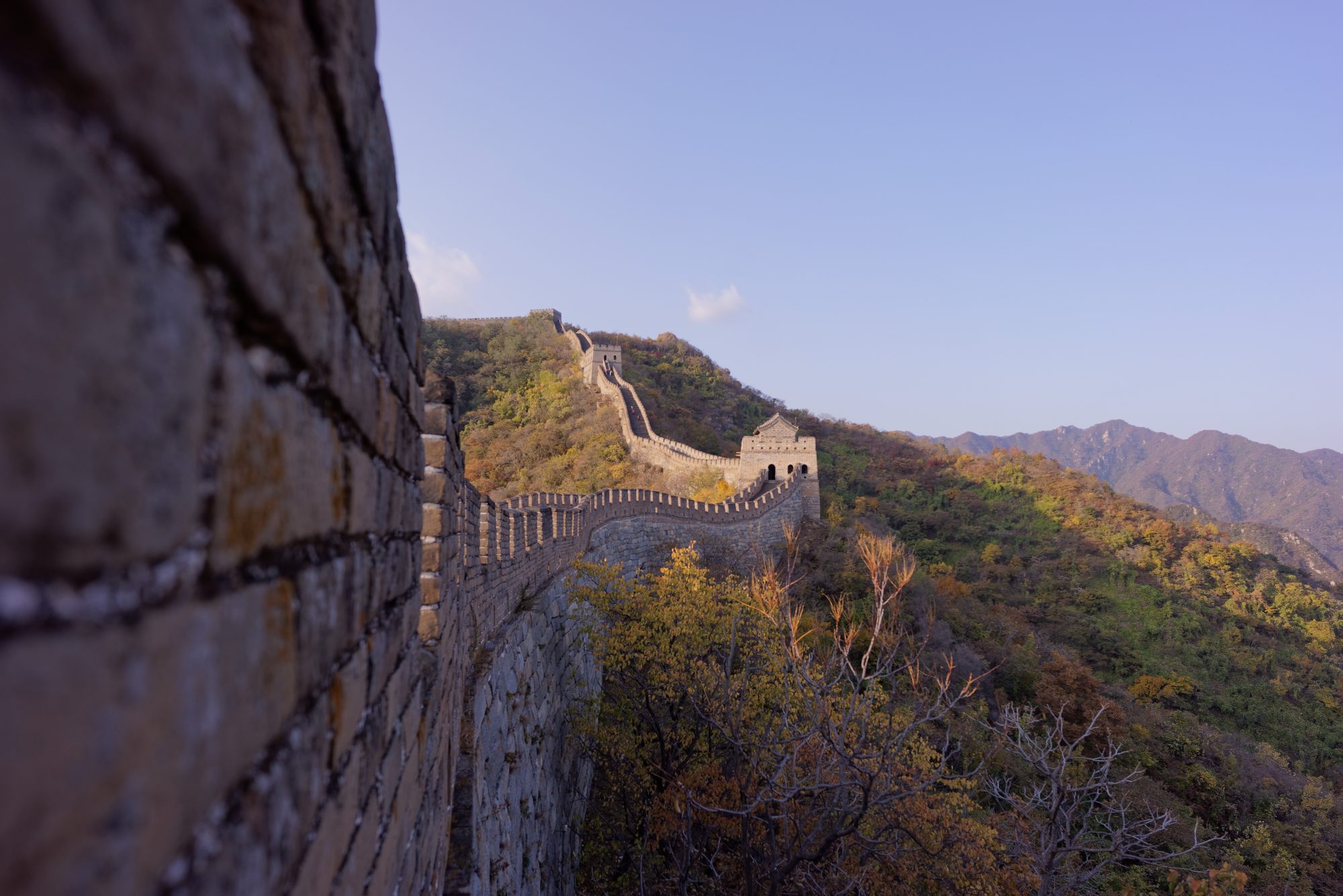 The Mutianyu section is another popular choice and a little less crowded; and while the Simatai and Jiankou sections have not been restored and are harder to reach, they are much quieter and you can even pitch a tent there if you want.
We visited the Badaling section independently, by train, but it was actually quite an arduous journey. If I were to go back, I'd probably opt for a private tour to Mutianyu. Everyone's different, though, so click here to find out more and choose the right option for you.
2. Forbidden City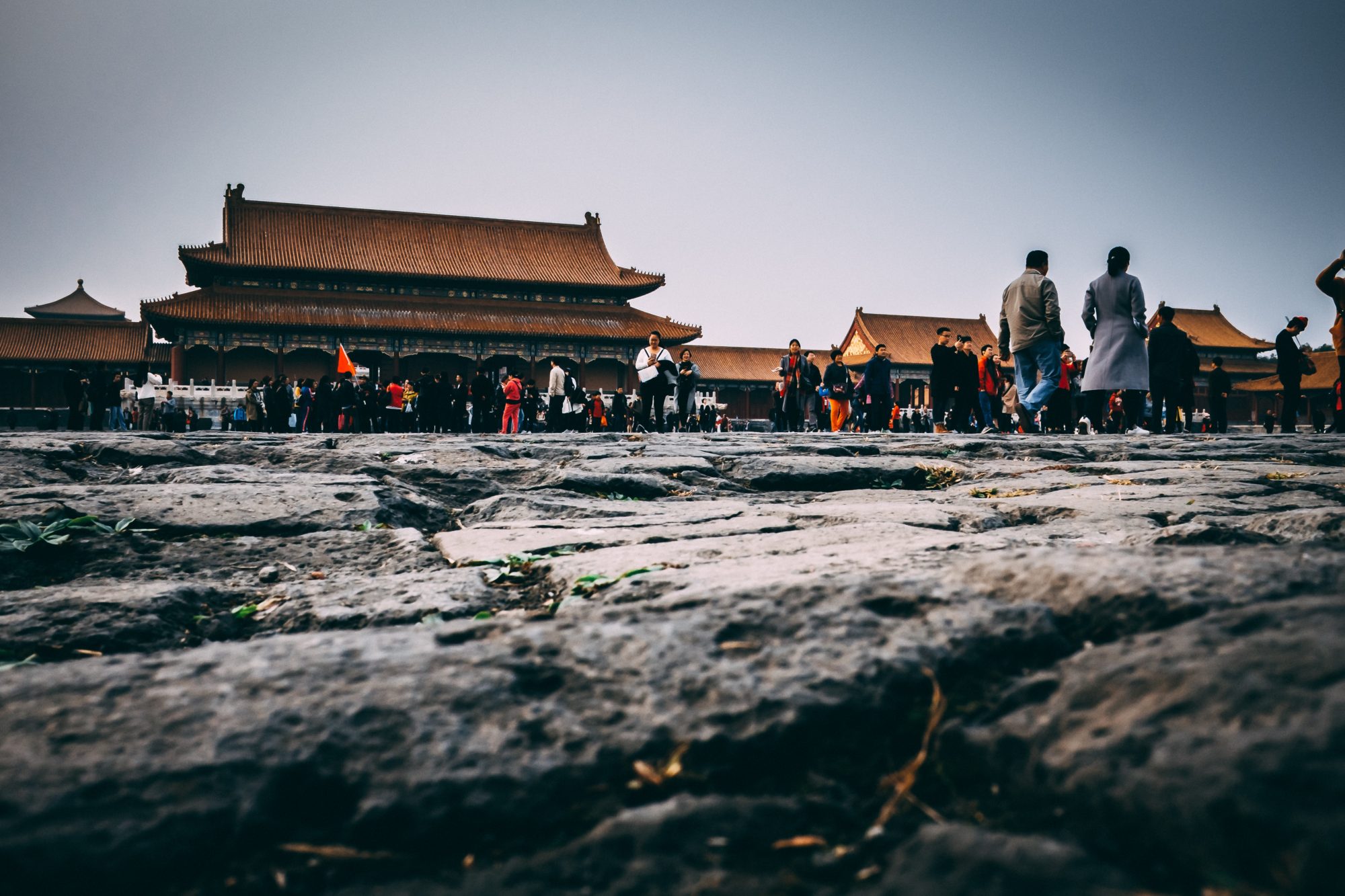 China does many things on a grand scale, so it's appropriate that, at over 74 hectares and comprised of a staggering 980 buildings, the Forbidden City dwarfs any other palatial complex on Earth.
The home of the Emperor from 1420 to the beginning of the Republic in 1924, the palace gets its name from the fact that it was forbidden for any member of the public to enter without the Emperor's express permission.
Now finally open after spending several millennia cloaked in mystery, it's no surprise that the museum within the complex is now the most-visited in the world and also one of the best things to do in Beijing.
Be aware: don't show up without your passport as you'll need it in order to buy tickets!
Planning help here.
3. Yonghegong Lama Temple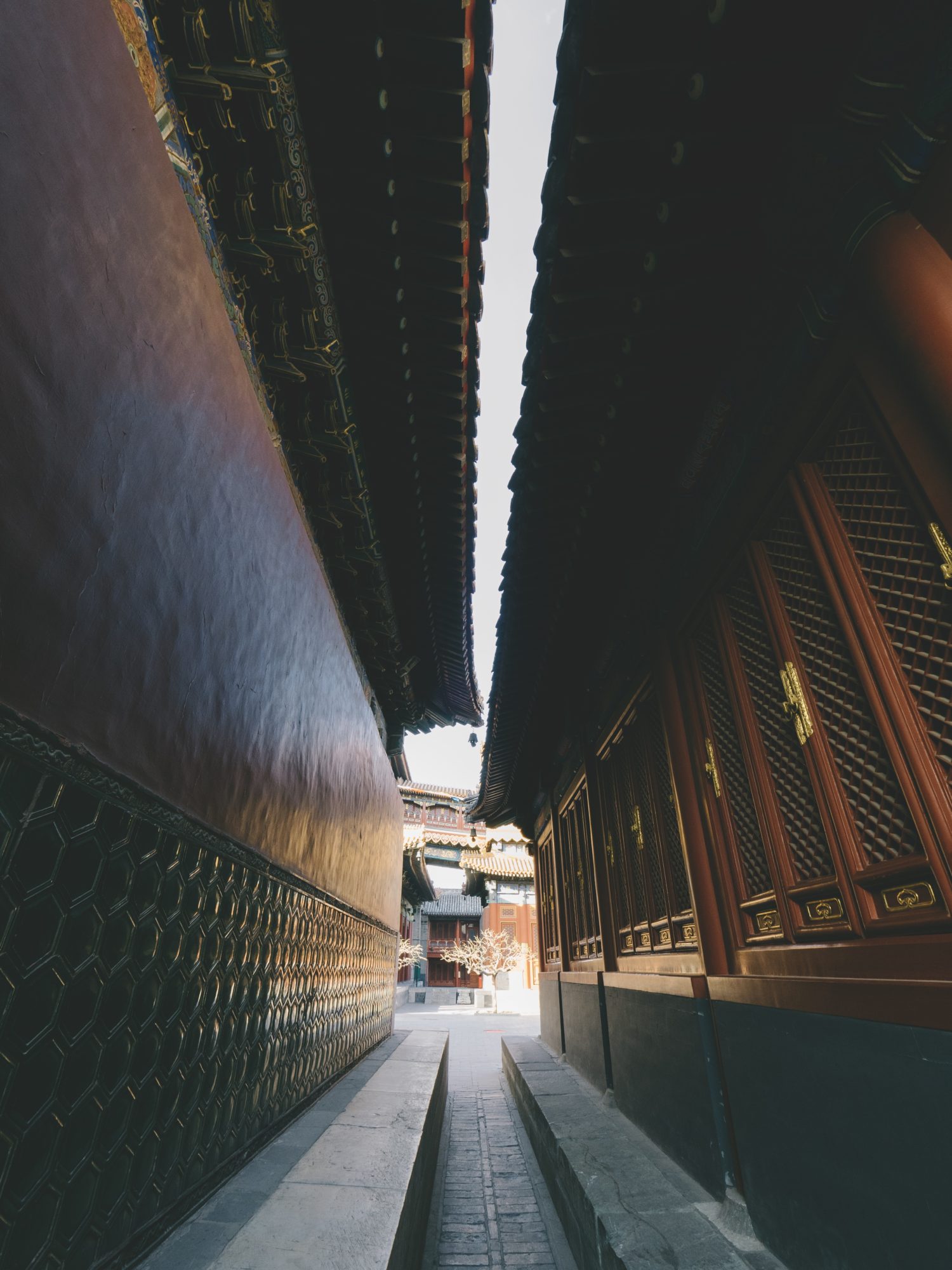 A mix of traditional Han and Tibetan architectural styles, the buildings that make up the Yonghegong Temple complex are a visual feast of vivid colors and intricate patterns.
The site has acted as a residence and school for Buddhist monks from Mongolia and Tibet for several centuries, and still serves this purpose today. The complex is stacked with books and artworks, including an impressive statue of Maitreya Buddha that stands at 60 feet tall.
It's easy to reach, having its own subway stop just around the corner, and is a welcome haven for peacefulness and reflection in the midst of Beijing's urban whirlwind.
4. Temple of Confucius
The teachings of Confucius—the moral philosopher, educator, politician and social reformer of 6th Century BC China—are undoubtedly one of the major intellectual forces that helped China become the society we know today. It's impossible to understand China without first understanding his impact.
Pay a visit to this 14th Century temple in Beijing and you'll begin to appreciate the compassion and wisdom he helped instil into every area of Chinese life.
https://www.instagram.com/p/BnY71r6AKf_/
Among the complexes quirkier highlights are wooden "textbooks" left behind by early Confucian scholars, and an ancient cypress tree that is said to be able to detect when an evil person is passing beneath it and smack them around the head.
5. Temple of Heaven
Another of Beijing's cultural wonders, the Temple of Heaven is the site where the Emperor used to come to pray for a good harvest. When you think that a bad harvest could result in open rebellion against the Emperor, you can see why this place held such significance in Chinese political life.
At the center is the mesmerizing Hall of Prayer for Good Harvests, a building of such intricate decoration it needs to be seen up close to be believed.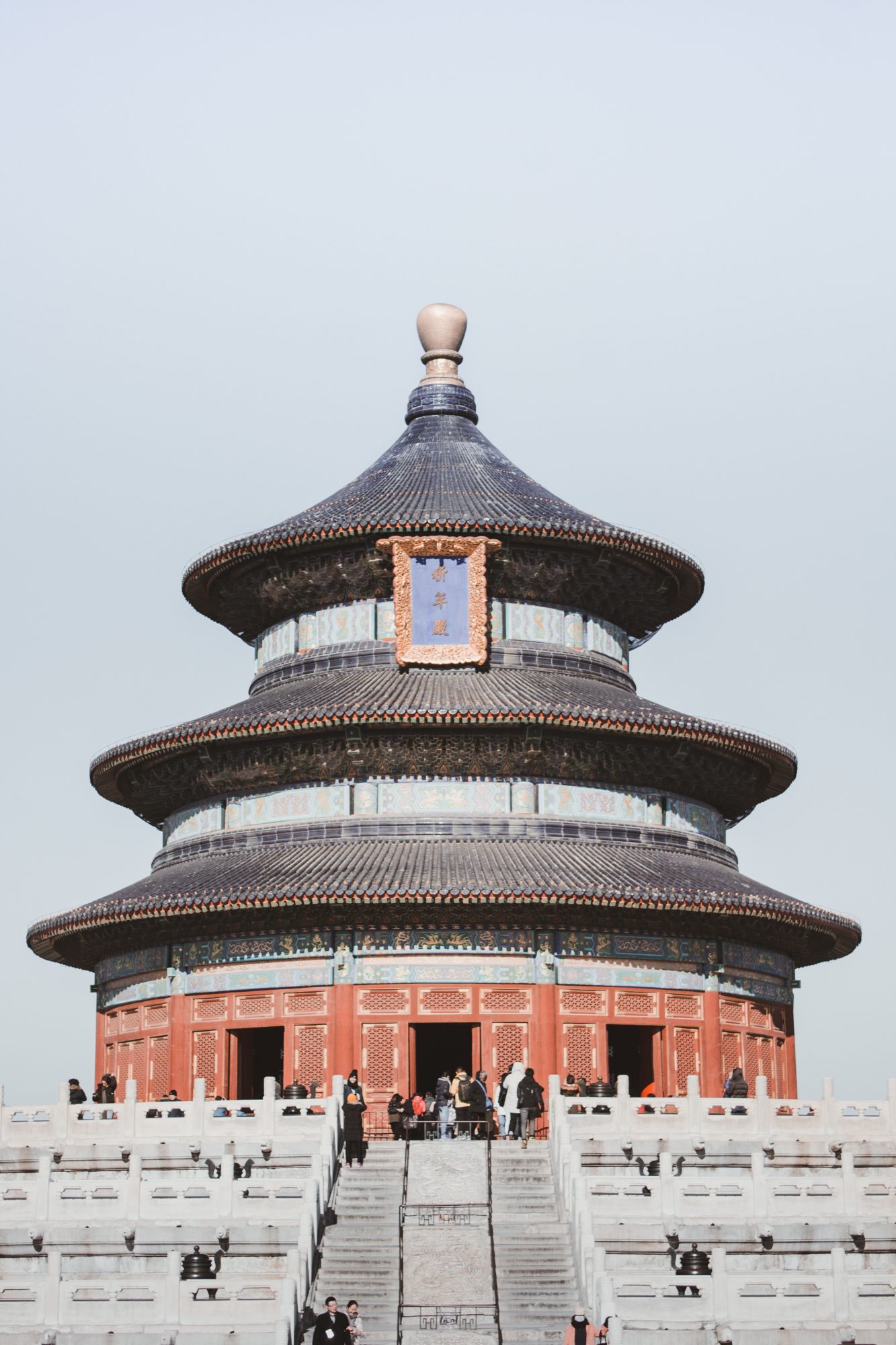 There is also a famous "whispering wall" where secrets can be passed across large distances due to a quirk of acoustics, plus some extensive grounds full of small architectural and natural features which make for a pleasant afternoon stroll when you're done.
The Temple of Heaven is easy to visit independently from Tiantandongmen subway station and there are excellent audio guides that can be purchased cheaply from the entrance.
6. Day Trip to Tianjin
When I was researching my own trip to Beijing I was surprised to see how infrequently the nearby city of Tianjin was mentioned in travel guides.
Only an hour's train ride away on a super high-speed rail connection, it's well worth taking a day to explore one of China's nine major "central cities", a place that is still unfamiliar to many of us in the West.
Tianjin is full of delights, both old and new. Highlights include the many 19th Century European style churches and colonial buildings, the panoramic views from the "Tianjin Eye", and the Grand Canal.
As an Academic Librarian in a former life, and a committed book nerd, the cutting-edge Tianjin Binhai Library was a personal "must-see".
7. Explore the Hutongs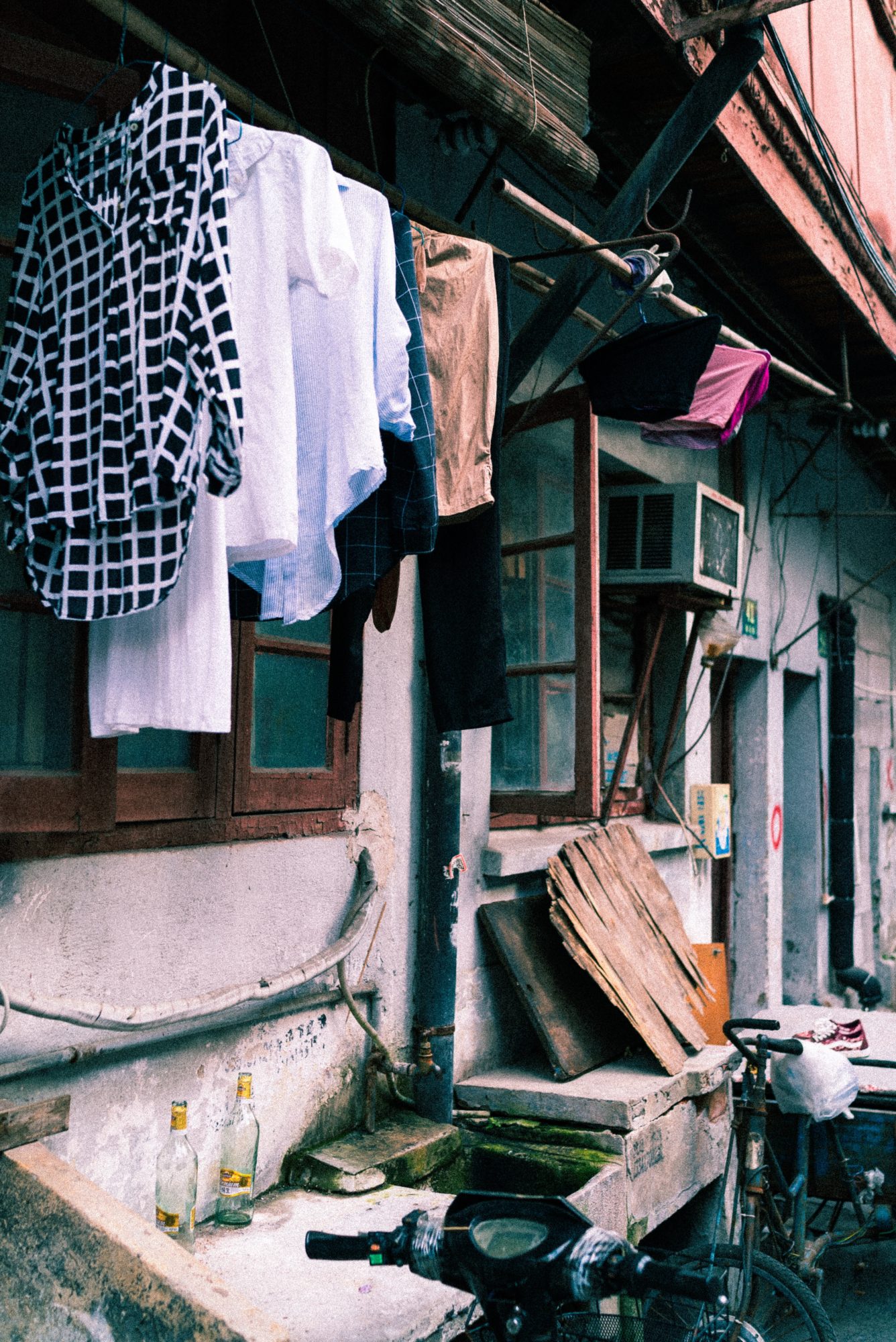 The tight residential alleyways known as hutongs are where many of Beijing's locals live and they're always full of character.
Spend an afternoon charting a lazy course through the streets and you're likely to stumble upon some amazing street food, quirky shops, impromptu games of Mahjong or simply the good folk of Beijing going about their daily lives.
Each hutong has its own flavor and tour guides can be really useful in helping to bring the place alive.
If you prefer to explore independently then my best advice would be to book a hotel in a hutong—look for rooms in "Nostalgia Hotels" online—and even your walk to the local shops is likely to be a small adventure.
8. Eat all the foods!
No trip is ever complete without indulging in the local cuisine, and in Beijing that means you're in for a treat—seriously this is one of the most delightful things to do in Beijing!
Chinese dumplings are a must, of course—Mr Shi's in Baochao hutong is a perennial favorite; as is Peking duck—try Li Qun Restaurant in Beixiangfeng hutong.
Jubaoyuan Restaurant in Xicheng is a great place to sample a mouth-watering hot pot meal where you'll get to dunk a selection of meats and veg into sizzling sauce.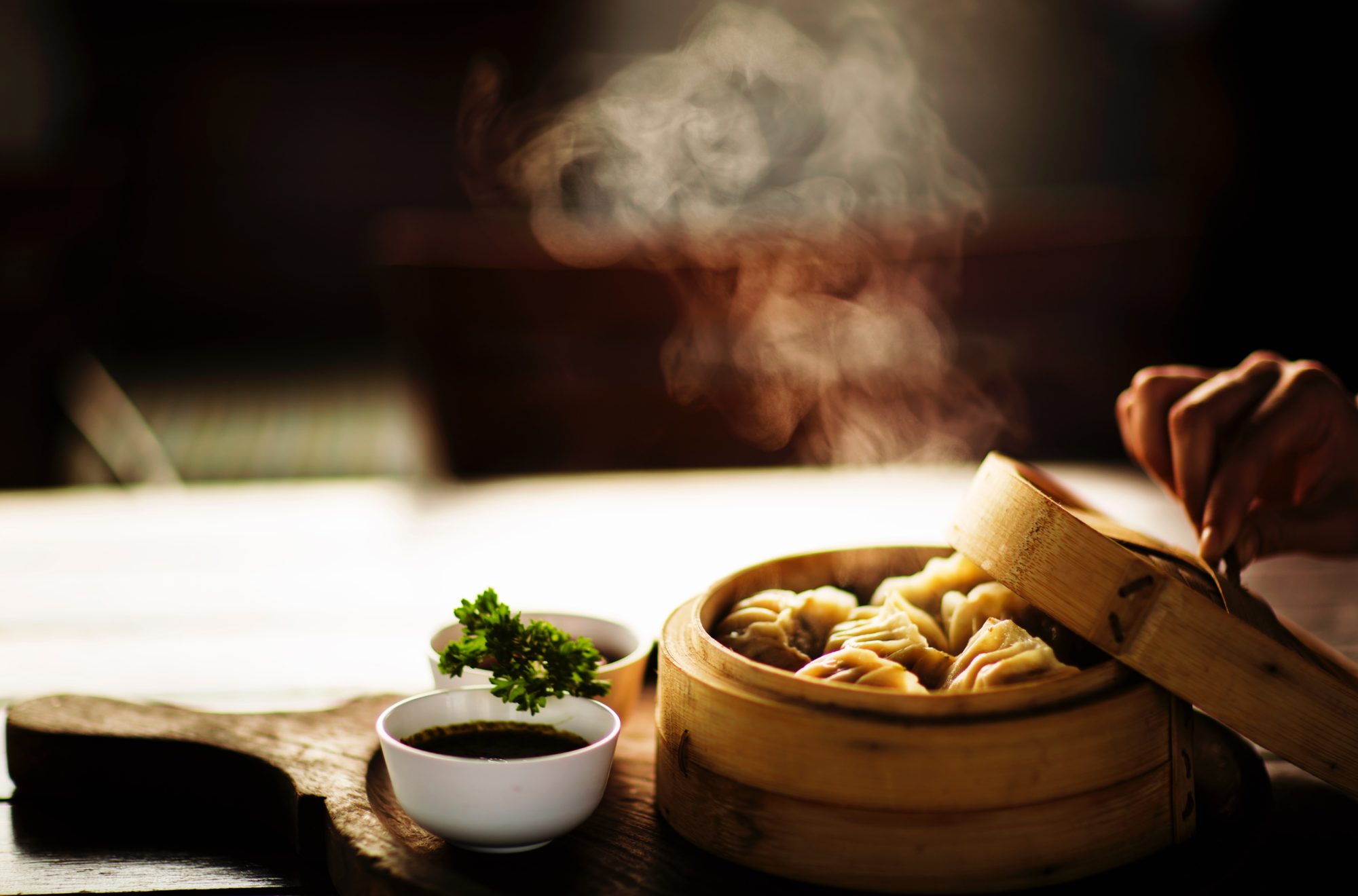 If you need a bit more inspiration then we found this to be a handy guide.
9. Beijing National Stadium
If you were to draw a Venn Diagram with "sports fans" on one side, and "Chinese modernist architecture fans" on the other, and then asked me how big the center section would be, I'd literally have had no idea.
That is until the National Stadium opened to huge acclaim in 2008.
https://www.instagram.com/p/BQIv6kiBJ7p/
The striking "bird's nest" design—inspired in part by world-renowned artist, Ai Weiwei—is spectacular when lit up in the evening. After it plays host to the Winter Olympics in 2022, its unique place in sporting history, as the only venue to host both the Summer and Winter Olympics, will be secured.
Visitors to the stadium are well served by two subway lines that run straight to the stadium, and if you're lucky there may even be a chance to take in a concert or game while you're there.
10. Beijing National Aquatics Center
https://www.instagram.com/p/Bdoj94yF4S6/
If, like me, you look at Beijing on a map and think "it's pretty far North, it's probably not that warm", prepare to be very wrong…and sweaty. Beijing can get really muggy, so after walking around its many cultural attractions maybe you'll be in the mood for a nice refreshing dip.
Okay, you think, I'll just go to the pool. There are pools all over the world though, it can't be interesting enough to deserve a place on your Top 10 list, right?
Wrong.
This is China—they do things differently here.
Imagine spending an afternoon swimming around the brain of a feverish child and you're somewhere near to imagining the surreal world that is the National Aquatics Center, sometimes more accurately known as the "Happy Magic Water Cube Waterpark".
As well as the striking visuals there are also some pretty cool slides here for all age groups, and it's right next to the National Stadium, so easy to combine the two into one trip.
Other noteworthy things to do in Beijing
The sheer number of things to do in Beijing means I've run out of space to cover everything. Though these places have not made the Top 10, they're all equally deserving of a spot.
Escape to nature at Yesanpo National Park
Visit the UNESCO World Heritage gardens at the Summer Palace
Enjoy the modern art scene in the 798 Arts District
Take a history lesson in Tiananmen Square
Checklist
Before you go, here are a few essentials to check:
Apply for a visa in plenty of time. It can be a lengthy process.
Many social media and other internet sites are blocked. Download a VPN to your laptop and phone if you want to stay connected.
Keep your hotel name saved in Mandarin on your phone in case you need to take a taxi back. English is still not widely-spoken.
Get a translator app on your phone before you go. Wi-Fi is patchy at best in many places, so you don't want to try and download it while you're out there.
Download Chinese social media apps. WeChat (Facebook/WhatsApp), Didi (Uber) and WeiBo (Twitter) are all very useful. Even if you don't expect you'll be making many friends over there you should still do it. Many tour operators use WeChat to coordinate meeting times etc. so it will come in handy.
---
China is growing and modernizing at an incredible rate. Like everywhere else in the world, many cities around the country are becoming increasingly homogenized, looking more and more Westernised. Beijing seems better placed to resist these changes than any other city I've visited in China, and as a consequence, remains truly authentic.
That doesn't mean you'll always be comfortable—it's likely you'll be challenged at times and it's probable you'll experience some culture shock on your first visit—but you'll be amazed how quickly you start to feel at home.
Suggested next reading: 9 Gorgeous Locations In China That Will Take Your Breath Away