There is a whole region from Tokyo to Kansai that is crying out to be explored but is often missed.
Arrive in Japan and it's likely your first port of call will be Tokyo. Days spent exploring Japan's capital could turn into decades and you still couldn't cover it all, so at some point, it's time to move to your next destination.
For the vast majority of travelers, this means moving on to one (or all) of the three major cities that make up the Kansai prefecture: Kyoto, Osaka, and Kobe.
It's tempting to take a bullet train straight from Tokyo to Osaka, taking in a view of Mount Fuji as you pass by—sit on the right side of the train if this is your plan—but what if you have the luxury of a little more time to explore?
My purpose here is to try and convince you that a whole world of unique experiences awaits you from Tokyo to Kansai, and that it's not as expensive to explore as you might think.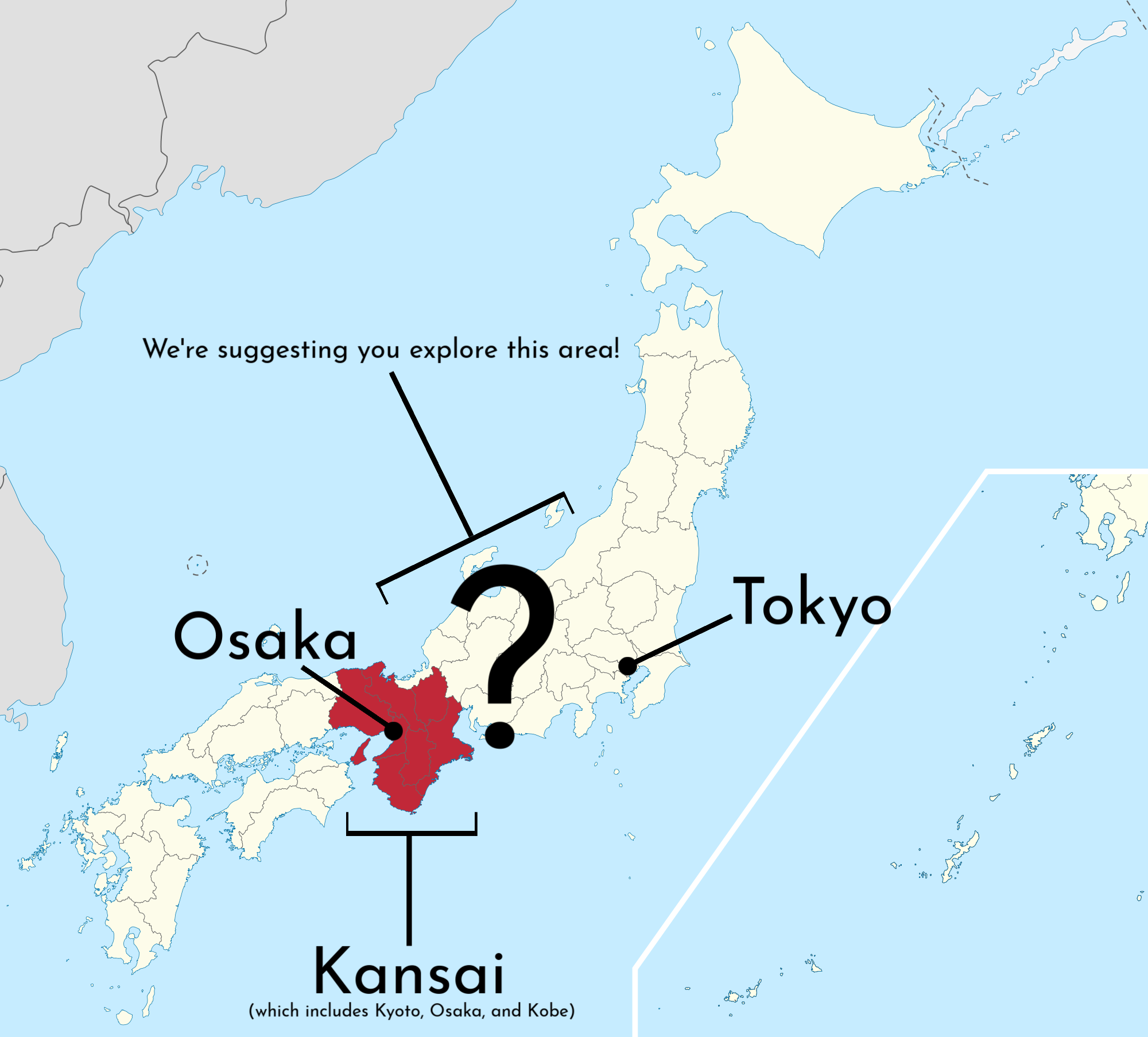 So embrace the art of slow travel, extend your budget as far as possible, and try to visit at least one of these 6 unique locations, none of which are among Japan's top 10 visited places, but all of which have something unique to recommend them.
A couple of quick travel hacks to help extend your budget as you explore all that's hidden between Tokyo to Kansai!
Get a JR Rail Pass. Seriously, this is the best decision you'll ever make if you're taking more than a couple of train journeys. They allow access to all bullet train routes as well as other major train routes and some buses. Plus, once you've picked up the passes then you'll never have to queue for tickets again and can breeze through even the busiest stations.
Don't be afraid to go super-budget on accommodation. Japan is an extremely clean, safe and respectful society and people tend to take a high level of satisfaction in providing excellent service, so you'll be able to go dirt-cheap and still have a great experience.
1. Toyama
Toyama is quite an industrial city and arguably lacks some of the charms of other locations in the area. However, its distinct coastal topography makes it the home to a unique natural phenomenon that is not to be missed.
Between March and June each year, thousands of bioluminescent squid are washed up in Toyama Bay, turning the shoreline a vivid electric-blue. Timing this can be tricky, so instead, fishermen will take you out on their boats where you can see the squid teeming below.
You'll have to be up early to catch the boat, but as one of the only places on Earth you can see this phenomenon, it'll be well worth seeing while exploring from Tokyo to Kansai.
2. Snow Monkey Park
The town of Yudanaka is built around volcanic springs whose waters the locals use as public baths called Onsen.
Stay in Yudanaka, or nearby Shibu-Onsen, as we did, and you'll be able to get a taste of this local ceremony for yourself. Take a public bath with the residents—nudity often required, tattoos need to be covered—or hire a private bath for a more intimate experience.
About a 30 minute walk away lies some open-air Onsen that has been deserted by humans and has been taken over by the macaques that live on the mountain slopes.
Visit in Winter and you'll be able to witness the unique animal behavior of monkeys bathing in the steaming waters. Visit in Spring or Summer and they're likely to be playing than bathing; in Autumn they tend to retire back into the forest, so keep this in mind when planning your trip.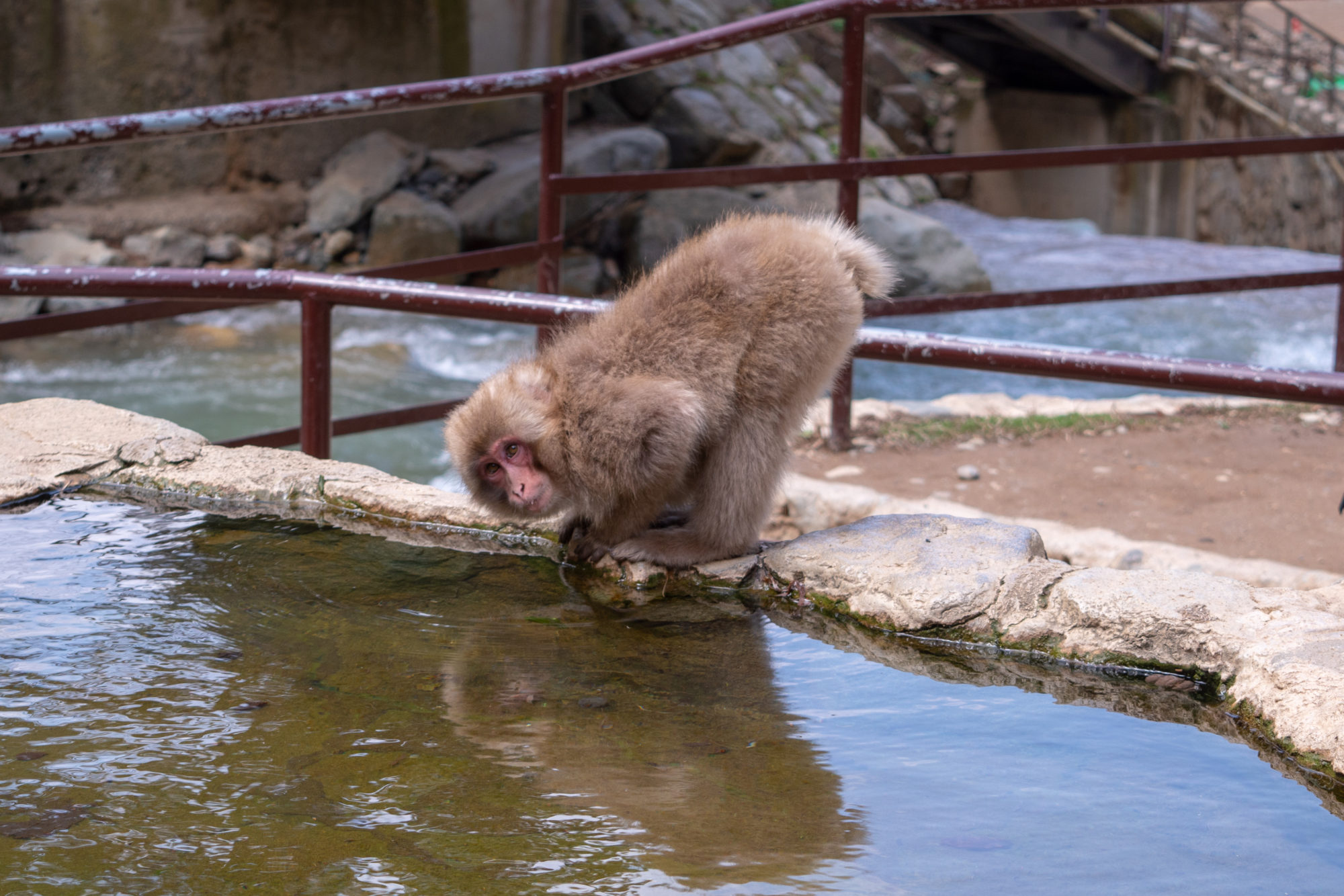 3. Takayama
Located in the Japanese Alps, Takayama is a medium-sized town noted for its skiing, cycling and excellent Hida Beef, a rival to the more famous Kobe Beef in taste and quality.
However, there's one thing here that's truly unique. Ever heard of a spiritual organization called Sukyo Mahikari? Nor had we, but it has centers all over the world and its heart is in Takayama, which hosts a huge golden temple known as the "World Shrine".
Photography is not permitted inside but visitors are welcomed and the interior is unlike any building I'd ever been in before. Think being inside a huge tortoiseshell with an aquarium for an altar and you're somewhere near it.
Sukyo Mahikari emphasizes using spiritual gifts to promote healing, and many adherents believe in being able to project healing rays from the palms of their hands. The building and their beliefs may be unfamiliar but I can say we were warmly welcomed despite being the only visitors, so why not go and see for yourself?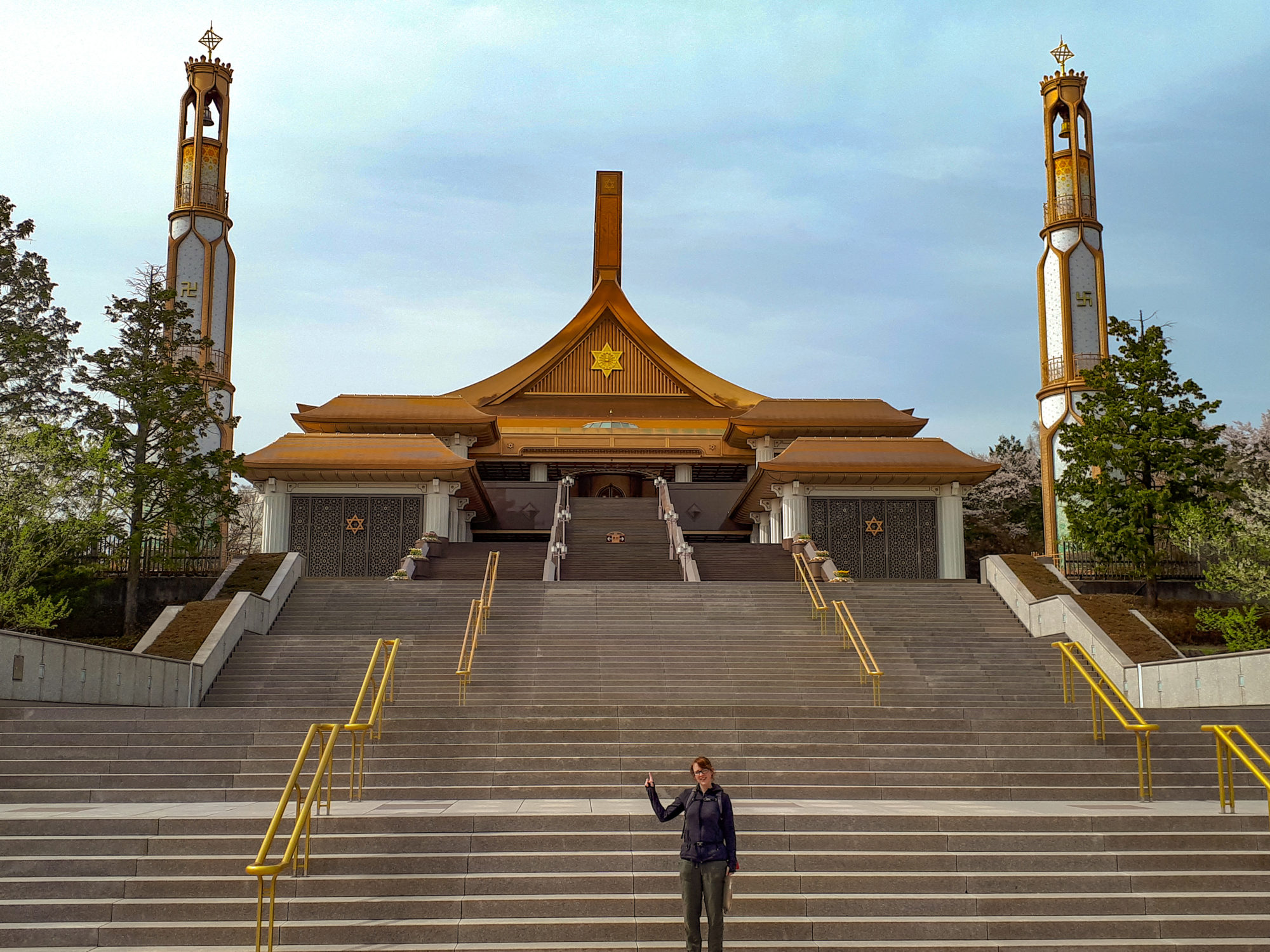 4. Shirakawago
Located in a harsh and remote mountainous terrain, this traditional village is a UNESCO World Heritage Site and its fame is worldwide. This makes it perfect stop while slowly traveling from Tokyo to Kansai.
This rests upon the picturesque thatched houses with their steep roofs designed to combat the heavy snowfall. These houses are said to resemble two hands lifted in prayer by the roughly 1,500 villagers who still live in these stunning surroundings.
Shirakawago is also famed for its unusual saké making process. A fresh batch is brewed in the village almost daily and has a taste unlike any other in Japan. Top tip: if you take a short walk to the museum on the outskirts of the village they offer free bowls of fresh saké to visitors.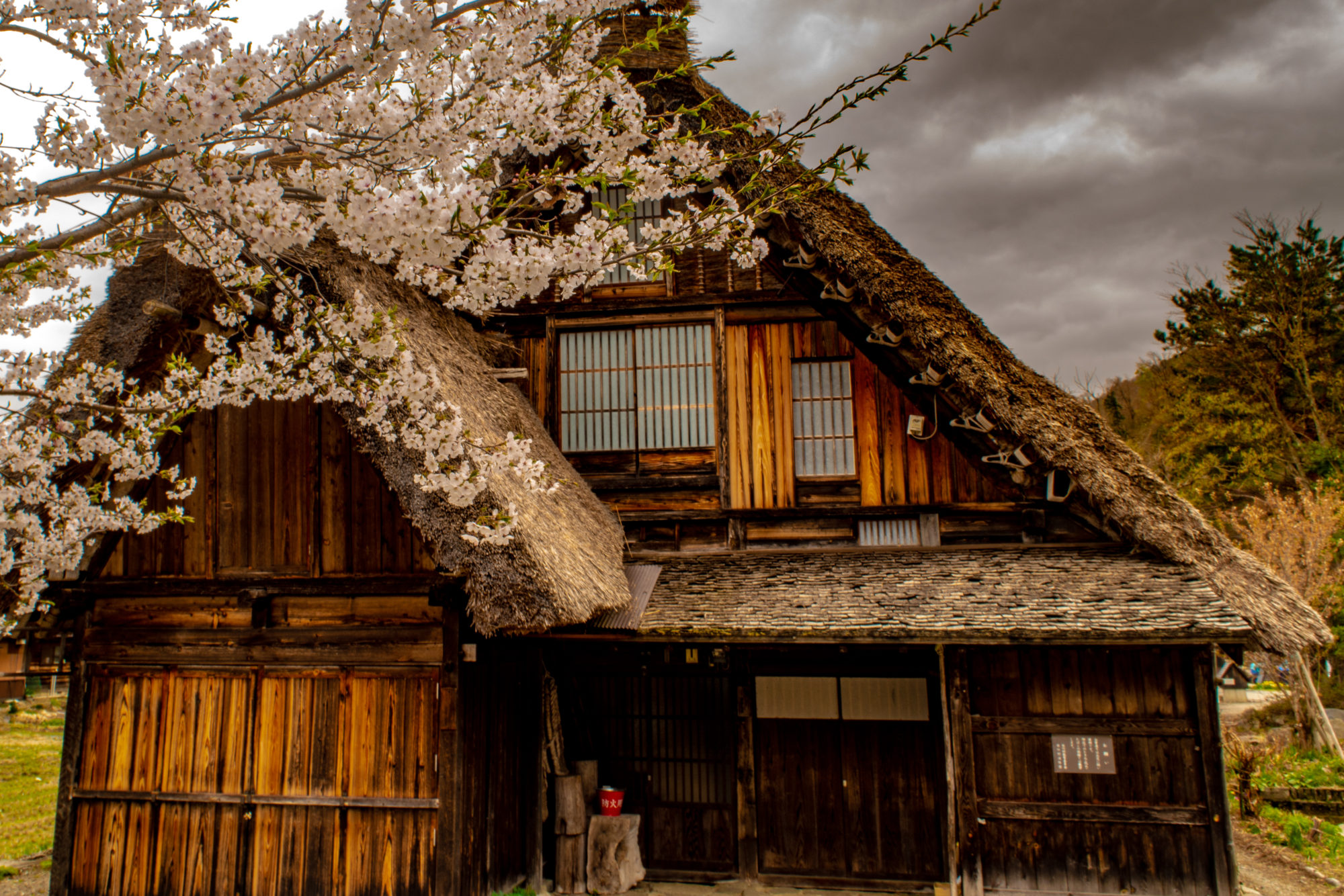 However, what makes this place truly unique is that when the tourists leave, you don't have to. A few of the houses have been turned into small bed and breakfasts called "Ant Hills" and can be reserved on popular hotel booking sites.
What could be better than watching the tourists leave and settling in with the locals, enjoying the silence of the mountains and the perfectly clear night sky? The price is very affordable but space is obviously limited, so try to book early.
5. Gujo Hachiman
Gujo Hachiman is off the tourist trail but your journey to get there will be as memorable as the town itself.
Mino-Ota Station is your gateway to the scenic Nagara Railway, a single-carriage train that cuts through lush green mountains following the meandering of the eponymous river. Stop at the town of Seki to visit the home of Japan's most famous swordsmiths—as well as centuries-old Katana they also exhibit a sword shaped like a lightsaber—or continue straight to Gujo.
Gujo is known as the water city and if you visit in summer you'll be able to swim in its crystal-clear waters with the locals. Marvel as the local youth test their mettle by jumping off one of the town's bridges, but don't be tempted to join them—it's not safe unless you know where the rocks are below.
What makes the town unique is the way the waters have been channeled through the streets, allowing colorful koi carp to swim alongside the pavements and through the gutters around your feet.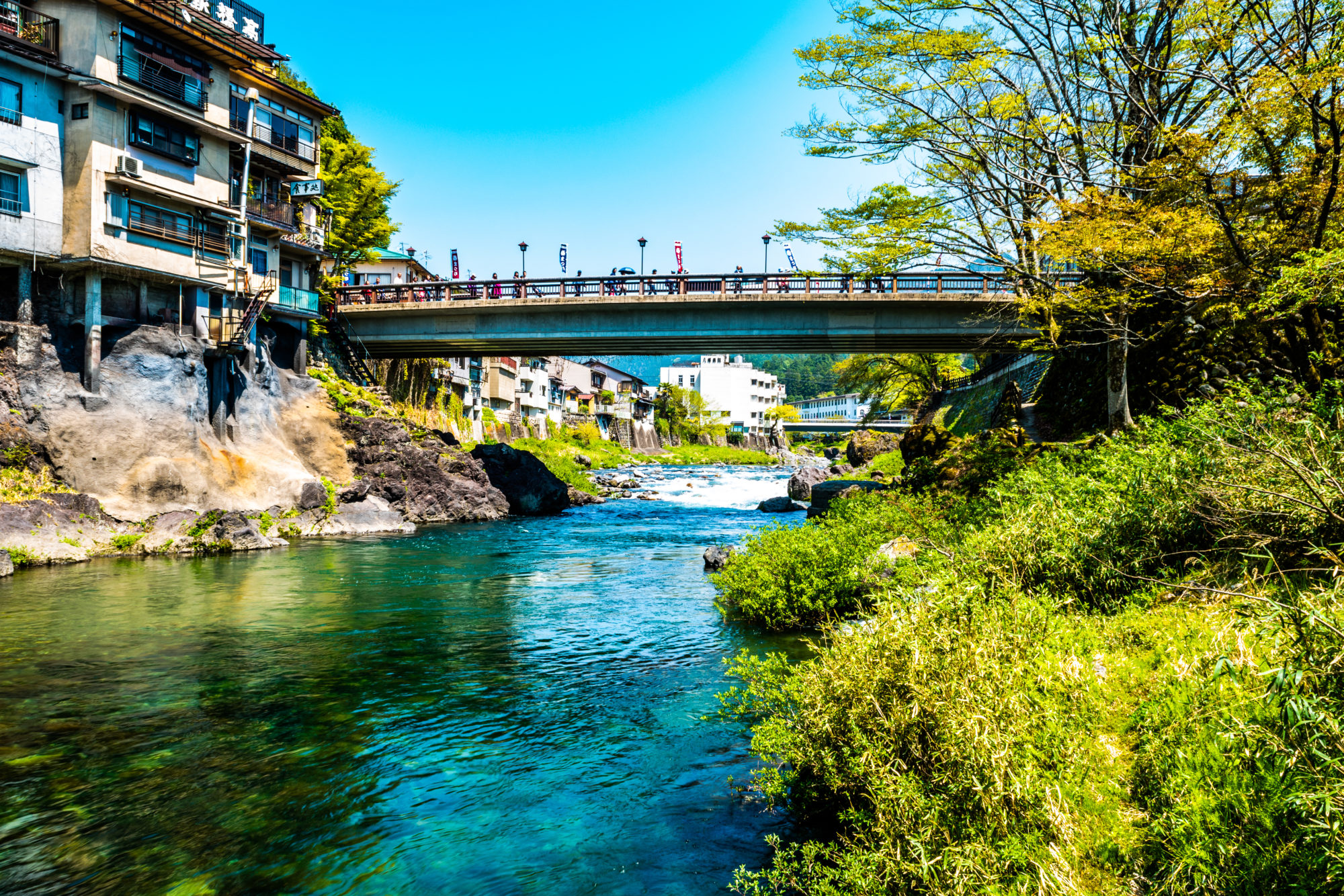 6. Nara
Your last stop during your exploration from Tokyo to Kansai, Nara is situated near Osaka and Kyoto and is a must-see.
Nara was the capital of Japan for around 80 years until it was moved to Kyoto in 794 AD. As a result, it plays host to some of the most spectacular ancient architecture in all of Japan, most notably the Tōdai-ji Temple, home of the world's largest wooden Buddha.
Despite this, Nara remains relatively untouched compared to its more illustrious neighbors and so is a perfect destination for those seeking a little calm and charm.
What makes the city unique is the deer that wander through the streets. Vendors sell crackers to feed the deer and if you hold the crackers at shoulder height the deer have learned to bow in order to receive their treat.
Japan is a country where a great many people place emphasis on living harmoniously with nature. There is evidence of success all over the country, but when you see deer taking a pedestrian crossing like it's the most normal thing in the world, it feels like something that could only happen in Japan and you have to stop and think what a truly wonderfully unique country this is.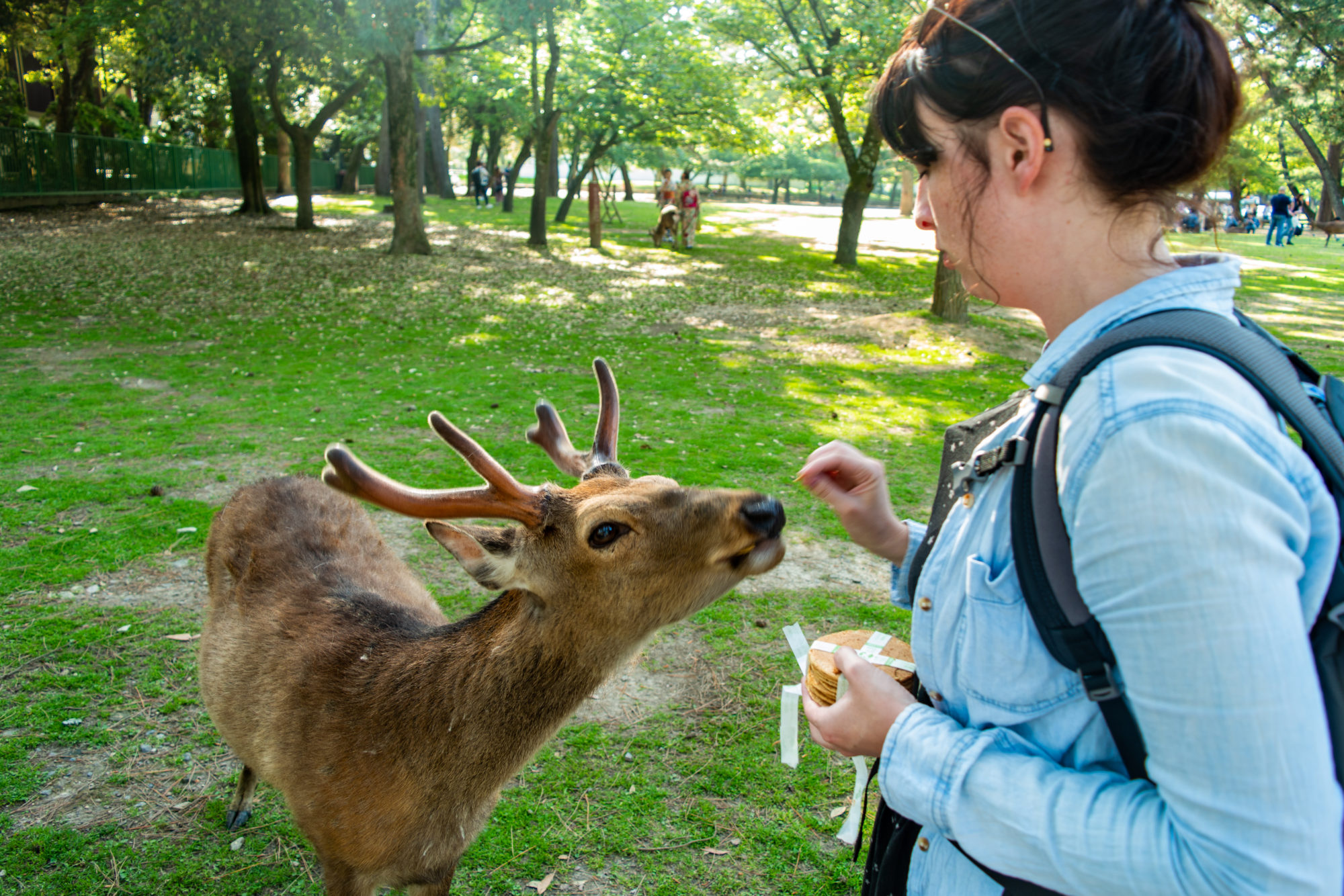 ---
Here is what our 6 recommendations from Tokyo to Kansai would look like as a road trip!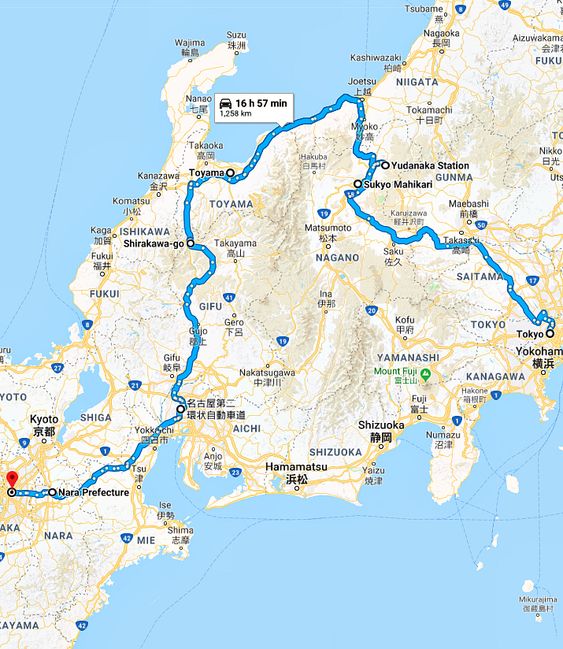 So why not take the scenic route by traveling slowly from Tokyo to Kansai? Or, alternatively, why not check out these 6 truly amazing temples & shrines in Kyoto?