New Orleans, or NOLA as she is called, is a fascinating city. It is so full of life and culture that it is almost impossible to be bored in this city. There is so much to see and do or eat and drink, you really should plan out what you want to do before booking your flight so you can be sure you have enough time to do it all. Below is a list of some of the top things to do in New Orleans.
1. Explore the French Quarter
The French Quarter is the oldest area and has to be the most famous in the city for tourists. The district spreads across 13 blocks from Canal Street to Esplanade Avenue and across from the Mississippi River to North Rampart Street. Within this district, there are many attractions and lots of amazing restaurants and bars.
Take a stroll through Jackson Square, visit the St. Louis Cathedral and explore the many different kinds of shops nearby. Wander around the famous Bourbon Street and pop into one of the many bars for a drink. More on that below!
2. Hit up Bourbon Street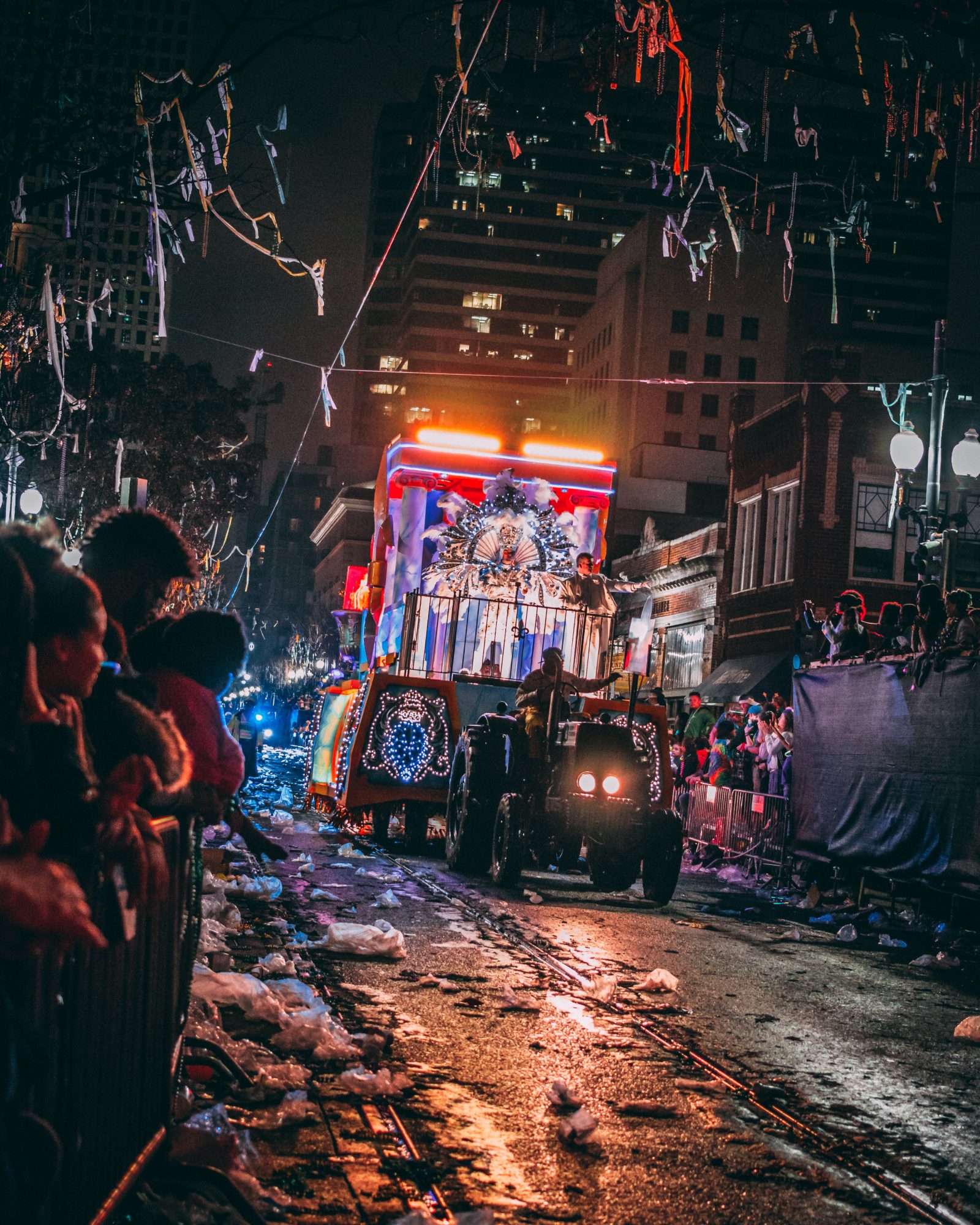 You can not visit New Orleans and not explore this famous street. Bourbon Street is lined with many bars and eateries. This is the heart of the city and home to Mardi Gras which makes it an absolute must visit. Bourbon stretches the full 13 blocks and is jampacked with some of the top things to do in New Orleans.
I recommend visiting both during the day and at night for completely different vibes. It should be mentioned that it is a pretty grimy street and one shouldn't expect high-end bars and clubs. That being said, it is still a lot of fun, however full of tourists, but some of the best live music in the city.
One of my favorite spots has to be Pat O'Briens (home of the world-famous Hurricane cocktail). Other great spots to visit include Lafitte's Blacksmith Shop Bar, The World Famous Cats Meow and Spirits on Bourbon.
3. Wander around Frenchmen Street


On the opposite side of the Esplanade you will find this other very famous street called Frenchmen Street. This is the area to visit for amazing live jazz music. It is a shorter street than Bourbon and a completely different vibe. It tends to be a little more upscale and less sleazy than Bourbon, but again don't expect posh.
I much preferred my night popping in and out of the many bars along the three blocks it spans. This is also a great area to explore both day and night for totally different vibes. My favorite spots include Blue Nile, Apple Barrel, The Spotted Cat Music Club, Snug Harbour, Bamboula's and d.b.a.
4. Visit a Museum or two
There are many museums spread out around the city. It is actually impossible to visit them all during a short stay in the city. From cultural, historical and of course, music, there is a museum for everyone. The majority of the museums can be located within the French Quarter.
Some of the top to visit include the Jazz Museum, National WWII Museum, Museum of Art, Backstreet Cultural Museum, Louisiana Children's Museum, and Mardi Gras World.
5. Ride the streetcar to the Garden District
This surely has to be one of the top things to do in New Orleans. It is a great idea when it is rainy or just too hot outside. The St. Charles Avenue line is probably the most popular line as it is the oldest operating railway in the world, since 1835. The streetcar ride costs $1.25 each way, or $3.00 for an all-day pass.
You can ride from Uptown all the way down through the Garden district, which is another absolute must. As you ride down towards the Garden District, you will pass the beautiful Loyola and Tulane Universities.
Once in the Garden District, you can get off and explore the neighborhood that is full of gorgeous, historic mansions. This is a popular choice and one of the top things to do in New Orleans which includes an array of different guided walking tours to choose from online.
6. Swamp Tours

Visiting the wetlands has become a very popular day trip for those who visit New Orleans. There are many different companies that will take you to the nearby swamps and bayous. There are a number of types of tours as well. You can take a closed or open boat tour, a slow boat or speedboat as you learn about this important ecosystem from an experienced guide.
Keep your eyes out for a chance to see bald eagles, alligators, deer and more. Many of the tour operators will combine the swamp tour with a visit to a nearby plantation.
7.Visit a Plantation (Oak Alley, Laura Plantation)

A visit to New Orleans isn't complete without a visit to one of the many plantations in the area. A plantation is typically an estate on a large piece of land where the owners produce crops such as sugar, coffee or tobacco. Most are still working plantations but are open to tours who want to learn more about the industries and visit the large homes.
Oak Alley, Whitney Plantation and Laura Plantation seem to be the most popular and tours can be booked online or through many of the tour operator shops throughout the city.
8. Take a cemetery tour (Lafayette in Garden District, St Louis Cemetery #1)
One of the top things to do in New Orleans is to visit one of its many cemeteries. No, seriously…
The city itself is located below sea level which made it difficult to bury the dead underground as they would constantly rise. Therefore, they decided to bury the dead above ground in very elaborate and ornate tombs in the cemeteries around the city. Some of these tombs date back to the late 1700s and it is fascinating that they tend to be in pretty good shape.
There are many cemeteries throughout the city, but the most famous one to visit is St. Louis Cemetery #1. You can only visit while on a guided tour as they are trying to stop the vandalism that was occurring when open to the public. Here you can visit the tomb of Voodoo Queen, Marie Laveau, and the future tomb of Hollywood actor Nicholas Cage.
Free Tours by Foot was an excellent company with a phenomenal guide. It costs $2 at booking to secure your spot and then you can tip whatever you deem appropriate at the end of the tour.
9. Eat a world-famous beignet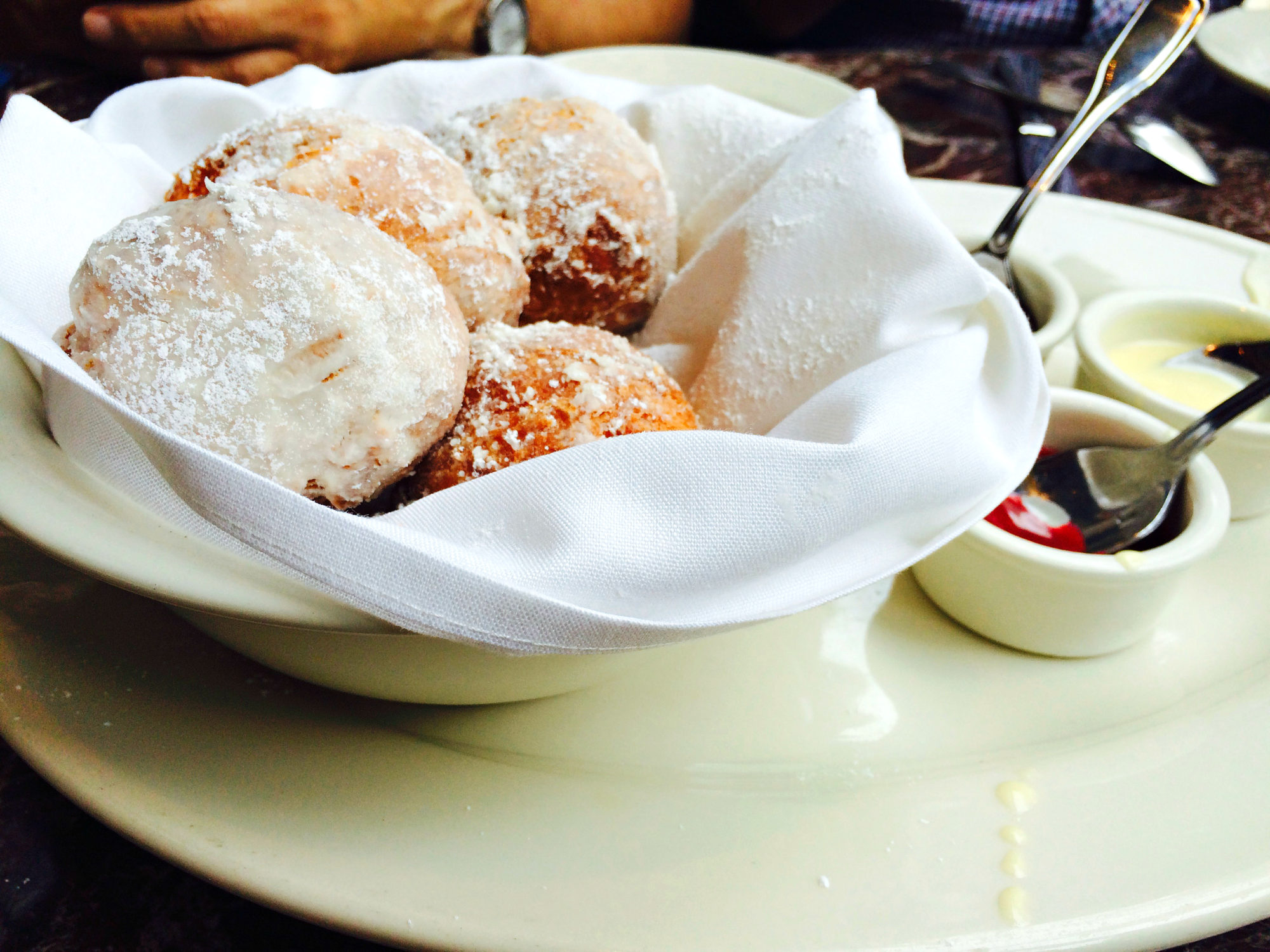 Beignets (pronounced 'bin-yay') are a delicacy in New Orleans. In all honesty, they are just deep-fried donuts covered in icing sugar and served in 3s, but they are delicious!
The number one place to get them is at Café du Monde which is located along the Mississippi River in the French Quarter, across from Jackson Square. Going here is one of the fun things locals do in New Orleans, as it is the Original French Market Coffee Stand since 1862. This is also because it is the only place in the city that is open 24 hours for beignets. The chicory coffee is pretty fantastic here as well.
I recommend going in the early morning or late afternoon to beat the tourist crowds during mid-day. Another fantastic place to grab them is Café Beignet and there are three locations, Decatur Street, Royal Street and Bourbon Street in the French Quarter.
---
We hope you enjoyed these top things to do in New Orleans, why not also check out 7 Places You Need To Discover In The Deep South?