When you are planning a trip, Burlington, Vermont is not likely to be the first place you mention unless you love being outdoors, are a diehard Ben and Jerry's ice cream fan, or simply love visiting places not many others go to. Despite only being home to 45,000 residents, Burlington is starting to get nationally recognized for its great cultural food and nature scenes (it may also have to do with the fact that Vermont recently offered $10,000 to remote workers who moved to the state, but in my opinion, that's just a bonus). If you haven't considered Burlington as your next travel destination, it may be time to reconsider. Here's how to spend a weekend in Burlington:
Friday
3 PM: Wander Church Street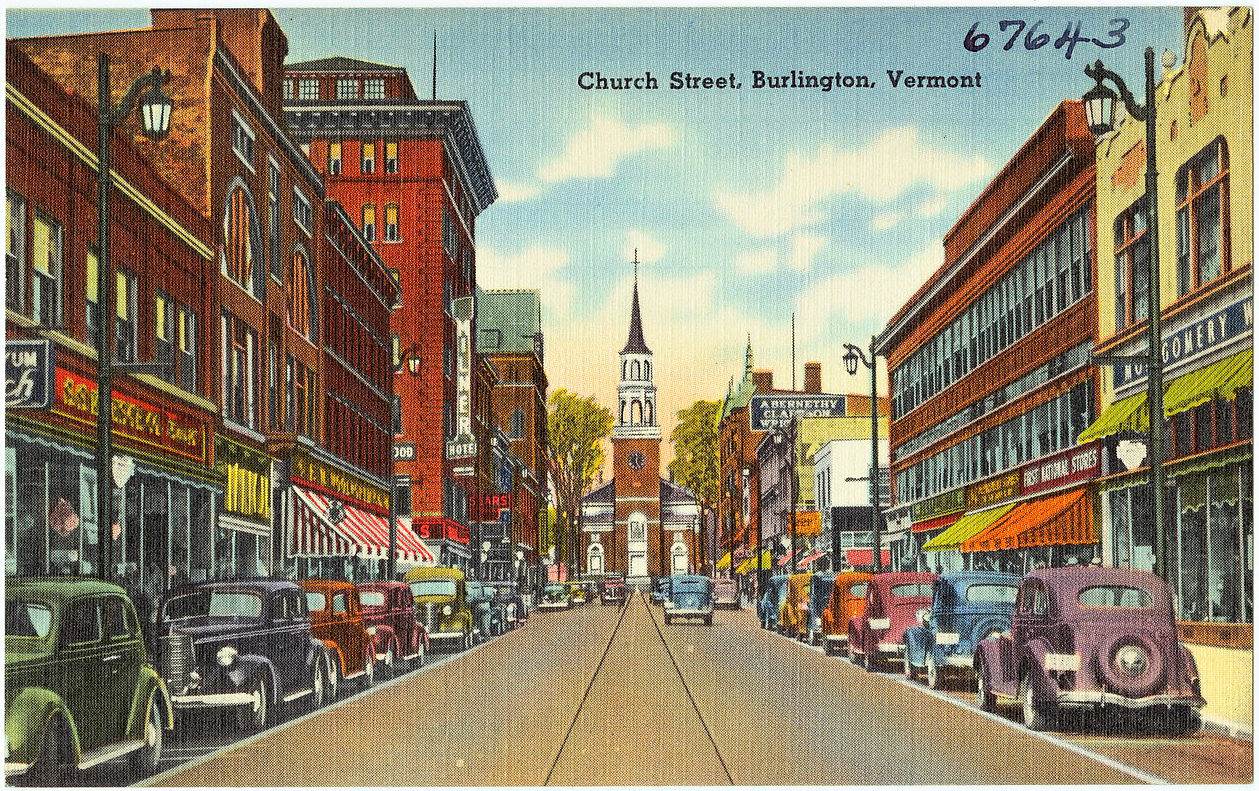 Located right in the middle of downtown Burlington, Church Street is the heart of the city. The pedestrian-only thoroughfare is where locals shop, dine, and gather. During the school year, you'll notice that many nearby University Of Vermont students study in the street's coffee shops and cafés meaning the area tends to skew towards a younger, early 20's crowd, especially on weekends. It's a great place to grab a coffee, relax, and watch the world go by. Meanwhile, all of that walking will have you working up an appetite.
5 PM: Eat At Spot On The Dock

The Spot On The Dock, or simply just The Spot to locals, has quickly become one of the most popular restaurants in Burlington. Opened for only one year, The Spot On The Dock's lakeside location on Lake Champlain is hard to beat. It is also the best place to see the sunset behind New York's Adirondack mountains. The food is on the lighter side as most of the items include some sort of seafood. The drinks are great and over the top. It becomes a lounge at night and is a great place to meet locals and visitors alike.
7 PM: Catch A Lake Monsters Game

If Burlington's local minor league baseball team is in town, you have to get tickets and go. The tickets will set you back less than $20 for two tickets and it is a great way to spend a beautiful summer evening. Even if you have never seen a baseball game before, you'll enjoy all the silly antics in between innings. Head back to town early and prepare for your hike the next morning.
Saturday
7:00 AM: Hike Mount Mansfield

This is for outdoor enthusiasts only and be prepared for this difficult but rewarding hike. Mount Mansfield is the tallest peak in the whole state of Vermont at 4,393 feet and is only an hour and a half drive from downtown Burlington. Get up early and beat the crowds since the trail is popular and gets crowded at peak hours (I'd recommend arriving before 8 A.M). The hike along the Sunset Ridge hiking trail takes you through rare alpine tundra vegetation. The view from the top is stunning and overlooks the Stowe skiing mountains. It's possible to see mountains in New York state and Québec from the top on a clear day. Be sure to wear proper hiking boots and have plenty of water with you. The descent is tough on the knees and is difficult to do in running shoes. Mount Mansfield is a challenging, yet rewarding 5-hour hike and you'll be ready for a massive brunch by the time you are done.

1 PM: Brunch At Magnolia Bistro
By the time you get back to Burlington, you'll be starving. Take a walk around the last hour of the Saturday morning farmers market and head into Magnolia Bistro to get brunch. Magnolia was Vermont's first certified green restaurant, serving only local, organic foods. A win-win that benefits the local community and customer's stomachs. Their whole menu is delicious, but I'd recommend trying their Banana Bread French Toast. Honestly, it was one of the best French Toast dishes I've ever had. It's so good you might have to come back twice!
2 PM: Bike Around The South End
If you haven't had enough physical activity yet and feel like you need to work off brunch, hop on a bike share and explore Burlington's trendy South End district (not to be confused with South Burlington, locals will correct you!) What was once home to different industrial factories, has now become the cultural and arts hub in Burlington. Starting in 2014, Burlington decided to reinvest in the area and the dividends of their investment are starting to show as more and more people spend time and money in the South End. Stay along the lakefront bike path for some amazing views of the lake and mountains. You'll run into some beaches along the way so be sure to bring a towel and a swimsuit. If craft beer is your thing, there are breweries galore in the area including the popular Switchback Brewing Company. With so many activities to choose from, it's easy to spend the rest of the afternoon and evening in the South End.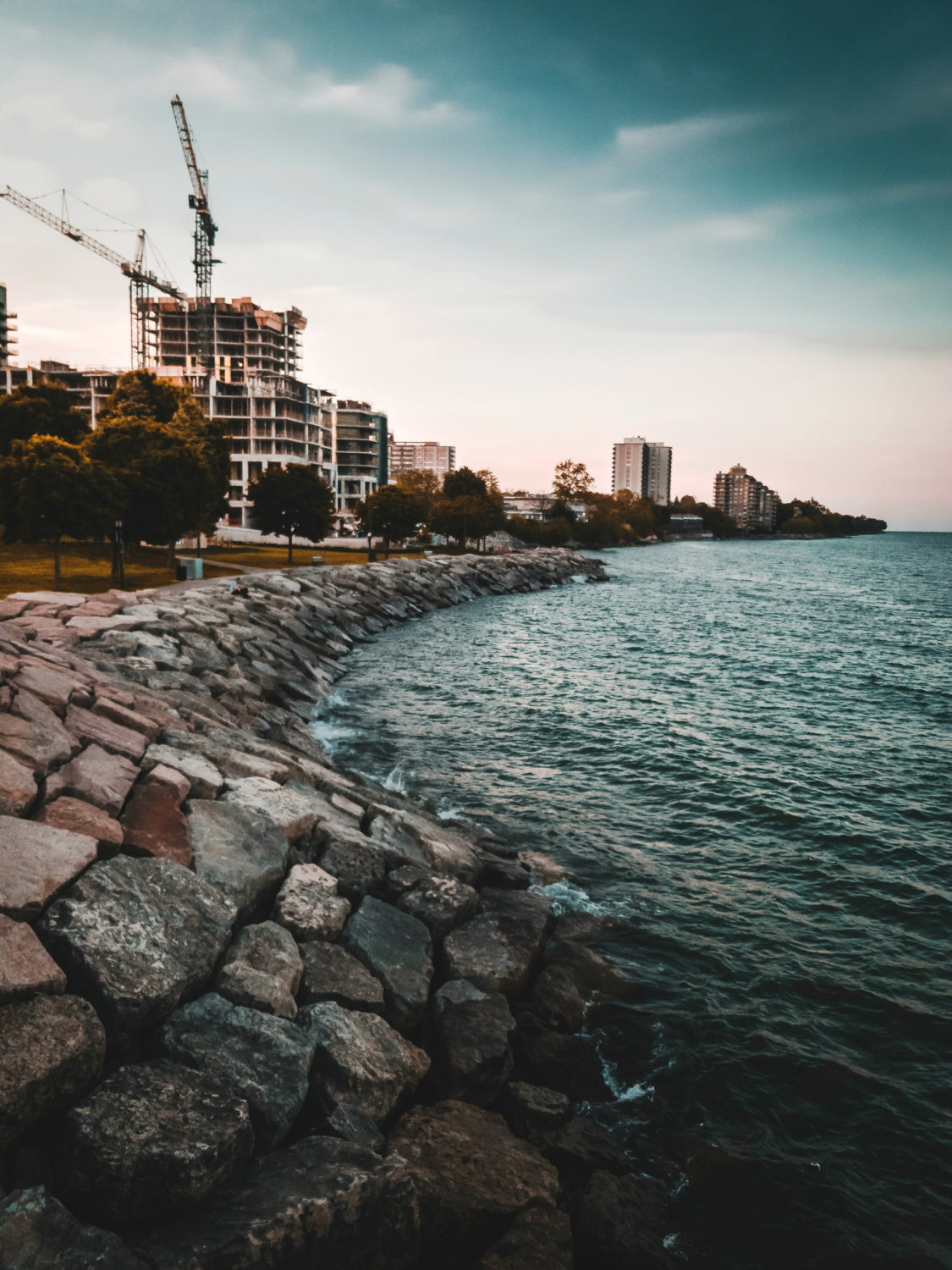 Sunday
10 AM: Walk Along The Colchester Causeway

Considered to be one of the most beautiful bike/walking paths in the US, the Colchester Causeway feels like it could be in Florida or somewhere much more tropical than Vermont. The 10.9-mile trail connects the North End of Burlington with Hero Island (I didn't know Vermont had islands either before I went.) The breeze feels great out in the open water and offers spectacular views of downtown Burlington and beyond. If you can, try to go at sunrise or sunset for the best lighting.
1 PM: Bolton Potholes
Located an hour away from Burlington in the town of Bolton, the potholes are a natural waterfall. They are a hidden away and can be difficult to find so ask locals where to go if you are lost. It's a great place to spend a lazy Sunday afternoon with friends and close out a fun summer weekend in Burlington.
Suggested next reading: 10 Alternative Things That You'll Love About Montréal