New Year has come and passed and, like every year, Valentine's Day comes along surprisingly swiftly. Have you made your plans yet on how to celebrate with your special someone? We'll be looking at the most romantic cities for Valentine's Day to help you out!
Bustling or isolated? Loud or quiet? Big or small? Expensive or modest? Fancy or casual? There are so many different parameters for one to consider that depends on your temperament and style.
Since we don't want to overwhelm you with an almost endless list of the best spots in romantic cities for Valentine's Day, we decided to break it down for you—minimize it to just 15—of our top cities that all come with variety and style, and are sure to be the best places to celebrate Valentine's Day this year.
The Most Romantic Cities For Valentine's Day Are:
Barcelona, Spain
Santa Barbara, California
Quebec City, Canada
Cape Town, South Africa
Charleston, United States
New York City, USA
Venice, Italy
Paris, France
Prague, Czech Republic
Florence, Italy
Buenos Aires, Argentina
Kyoto, Japan
Rome, Italy
Istanbul, Turkey
Budapest, Hungary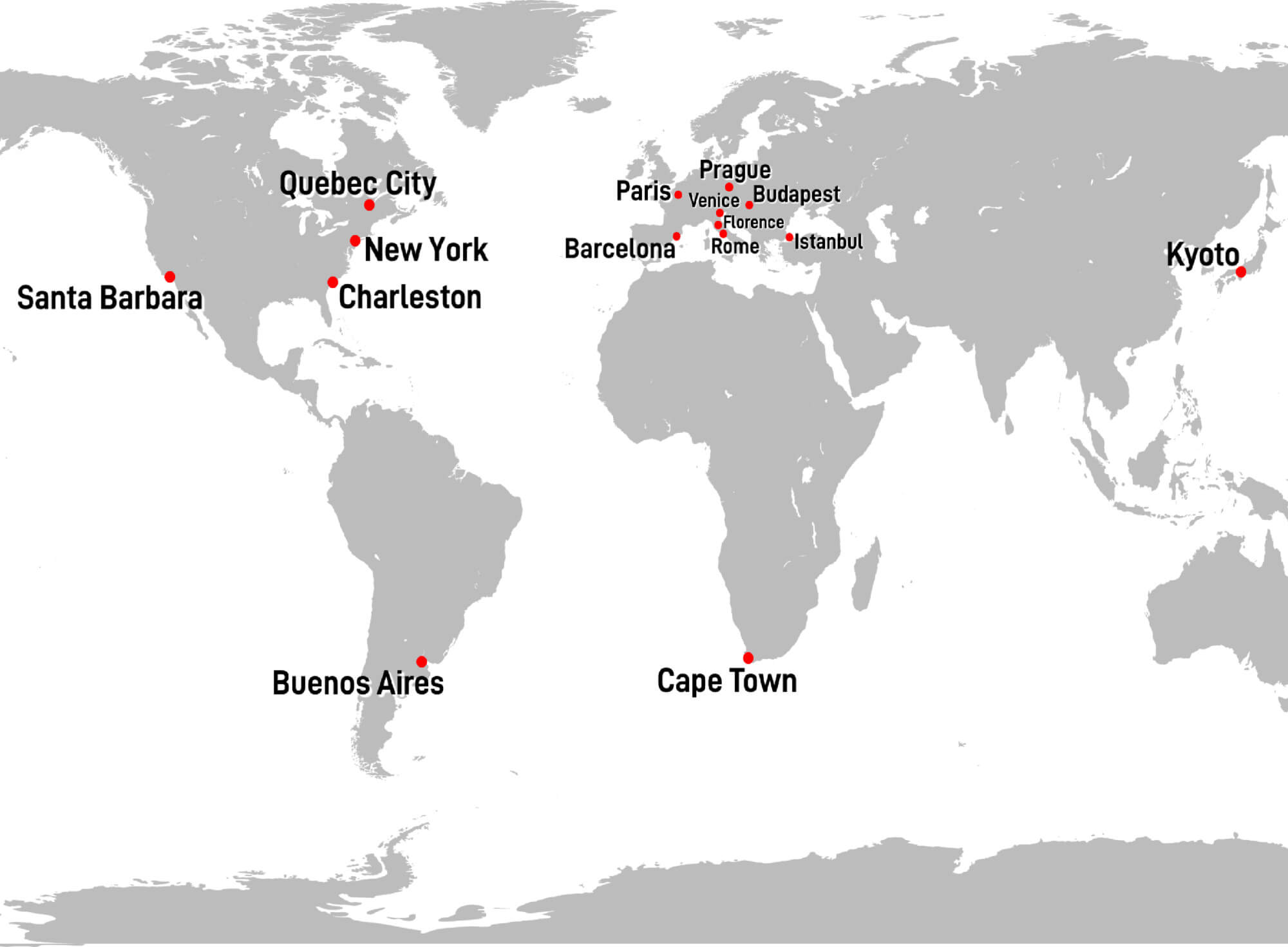 ---
1. Barcelona, Spain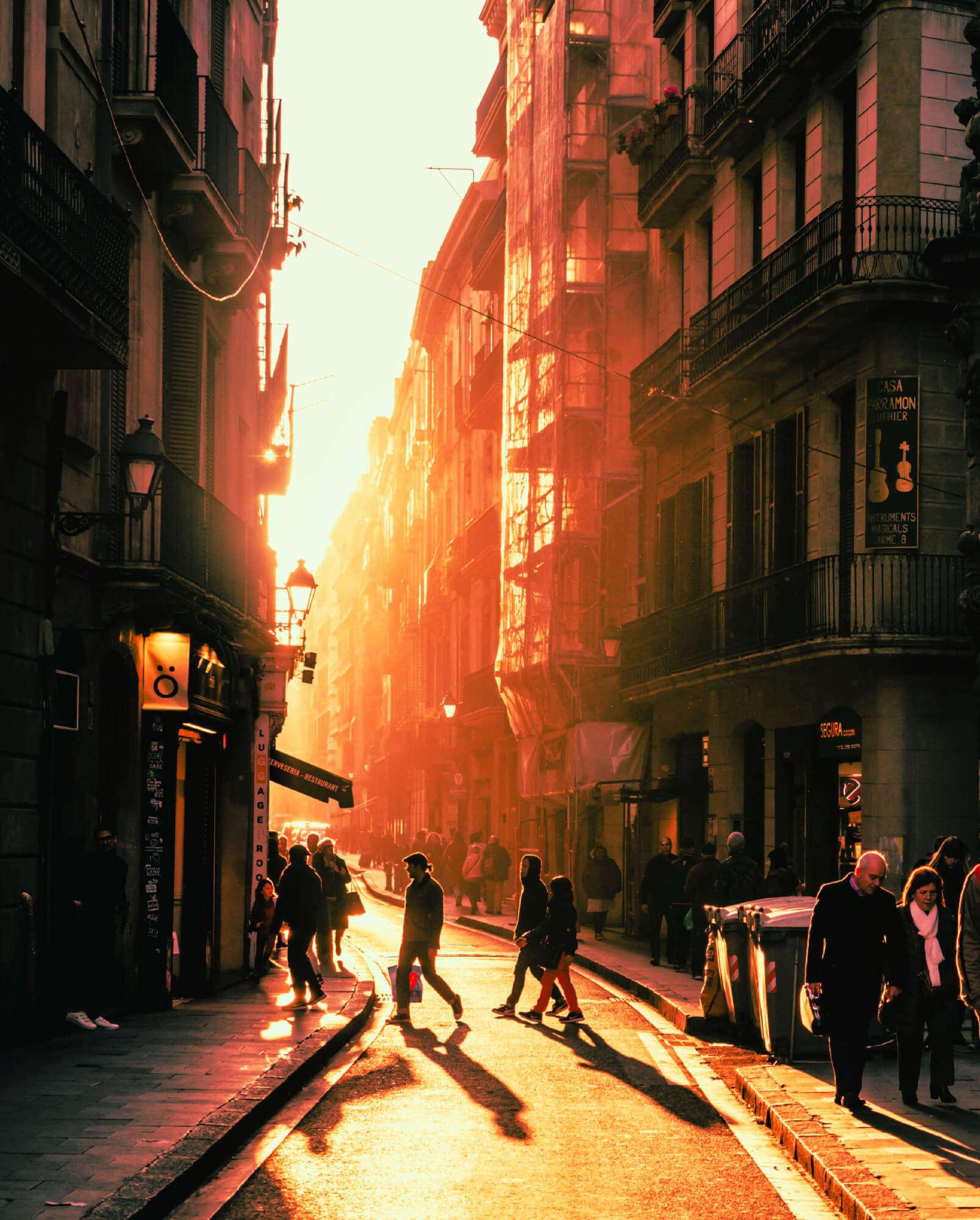 One of the major criteria used in picking out the cities that made this list is their beauty. When it comes to the most romantic cities for Valentine's Day, the beauty of Barcelona sets it apart from other cities. Trust me; nothing guarantees romance and passion like the blissful moments shared in its numerous seaside cafés, and rooftop restaurants eating tapas for two.
And with loads of attractions to see such as Sagrada Familia and the famous street, Las Ramblas, you won't get bored exploring.
2. Santa Barbara, California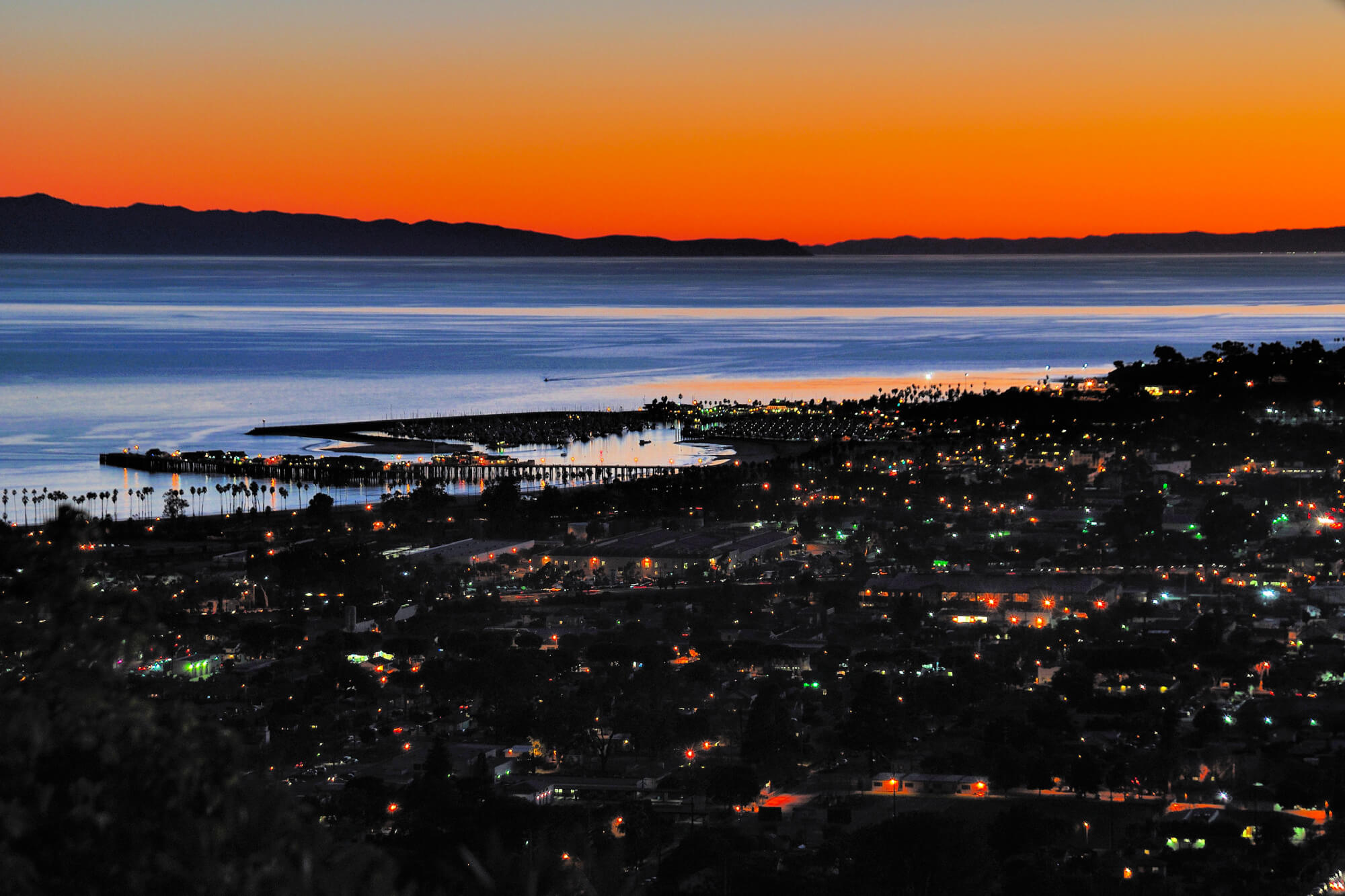 This city is called America's Riviera for a reason—it is a city that offers the best weather for romance all year long. If you are looking for the best place to celebrate Valentine's Day with your partner, while enjoying the view as the evening sun kisses the top of the mountains, then Santa Barbara is the perfect place for you.
Santa Barbara is also renowned for its restaurants (e.g. Stella Mare's and Zaytoon), great sights (e.g. Old Mission Santa Barbara, Santa Barbara County Courthouse, and Santa Barbara Harbor, etc.), and beaches (e.g. Summerland Beach, Arroyo Burro Beach, Butterfly Beach, etc.).
3. Quebec City, Canada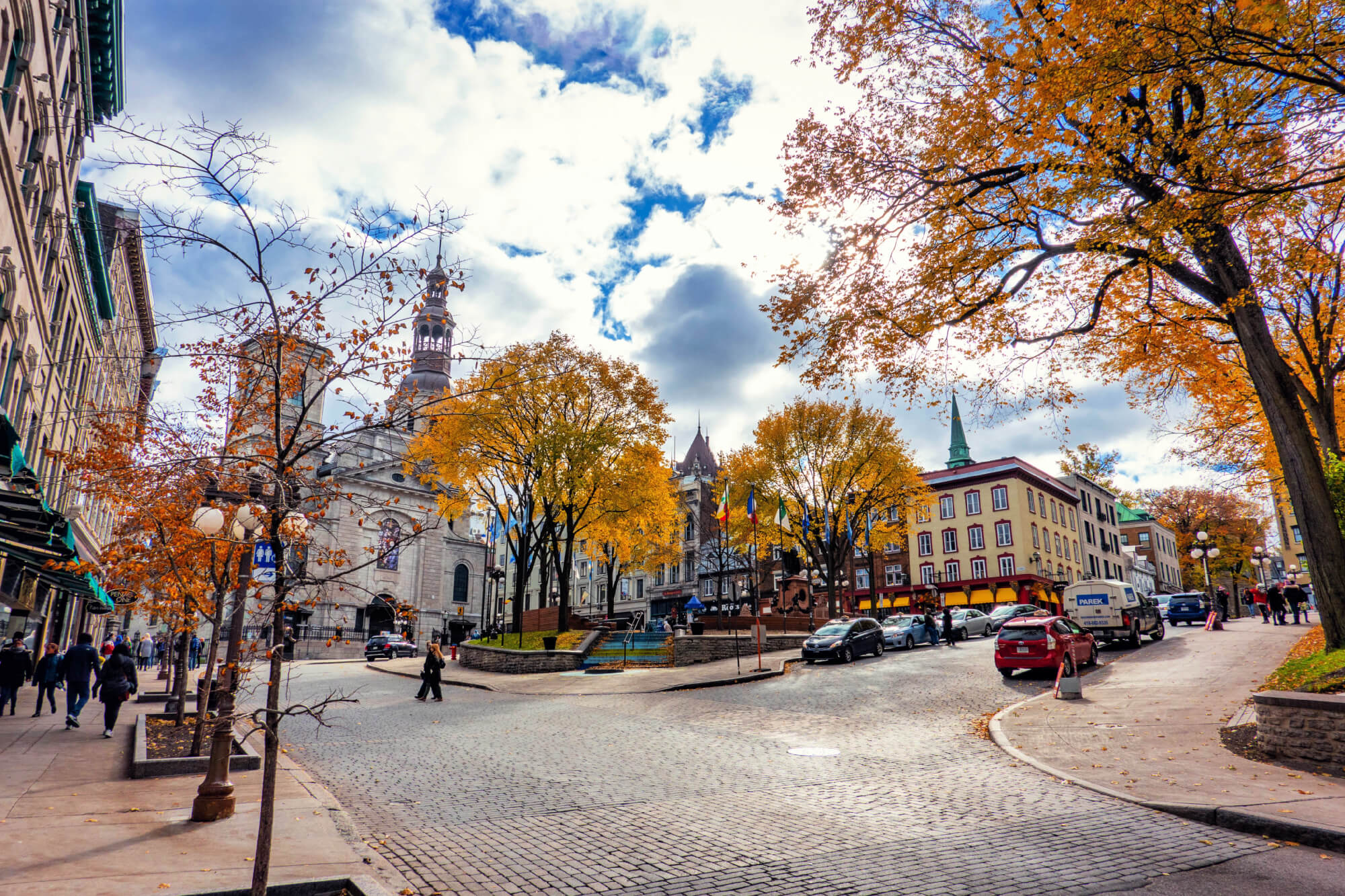 Your Valentine's Day celebrations here will be well spent and will leave you amazed at this beautiful city. Quebec City watches over the beautiful St. Lawrence River and, with the beautiful music from its numerous jazz bars, you can rest assured that you and your partner will have a good time.
The romance in this city is not limited to its streets; there's a lot of fun to be had in its luxurious hotels and boutiques. Take a stroll along Promenade Samuel-De Champlain, go skating in Place D'Youville, pass the aforementioned St, Lawrence River on your way to the Château Frontenac terrace, one of the best cheese and wine bars.
4. Cape Town, South Africa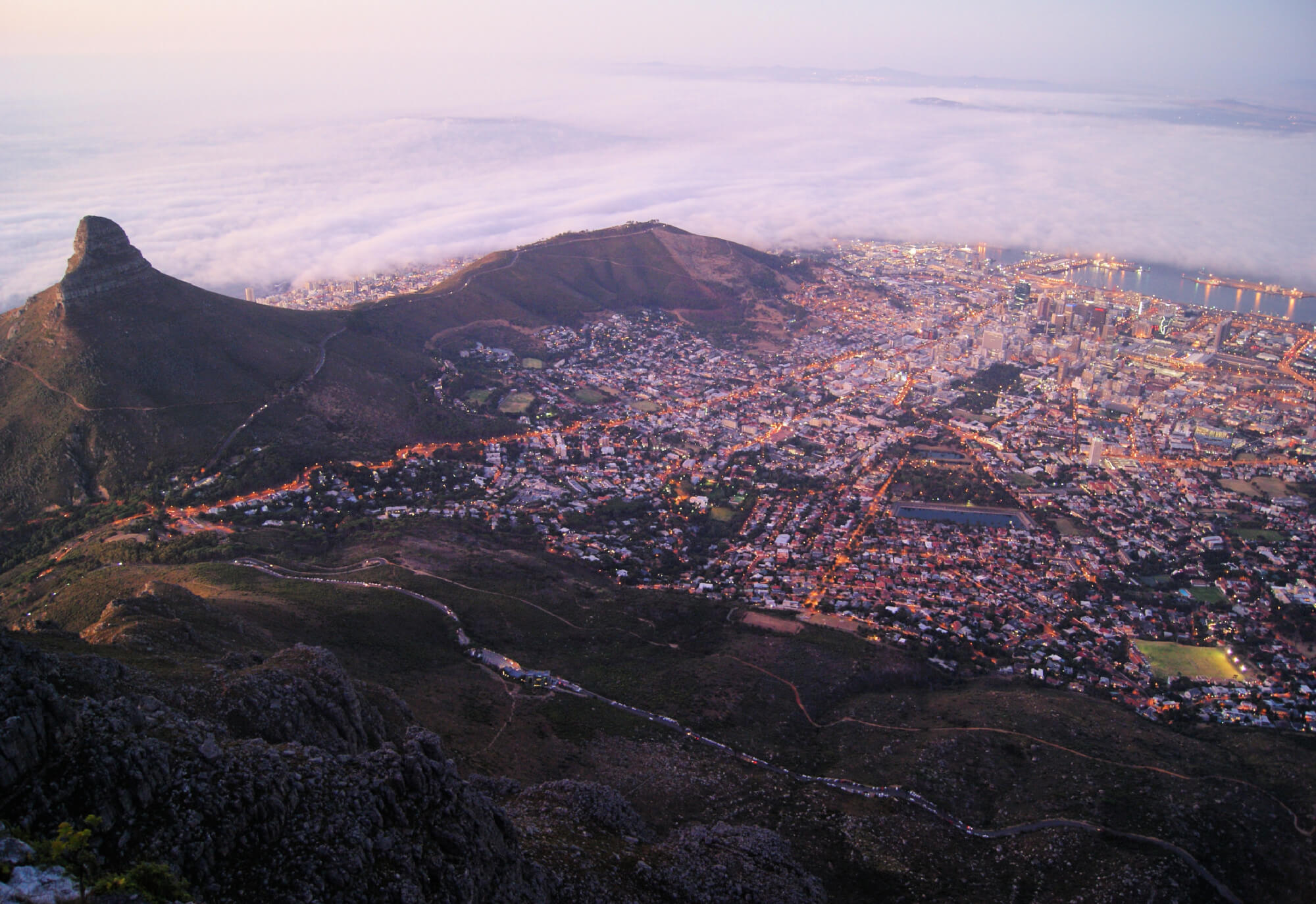 The Table Mountains, dinners, resorts and relaxing spas of Cape Town has earned it this spot as one of the most romantic cities for Valentine's Day. You can spend the whole day doing different things, yet you won't run out of sites to see, things to do and eat in this romantic city.
Enjoy the wildlife, go horse riding on Noordhoek Beach, take a sunset boat cruise or helicopter ride with your partner to complete your experience here in one of the best cities for Valentine's Day.
5. Charleston, United States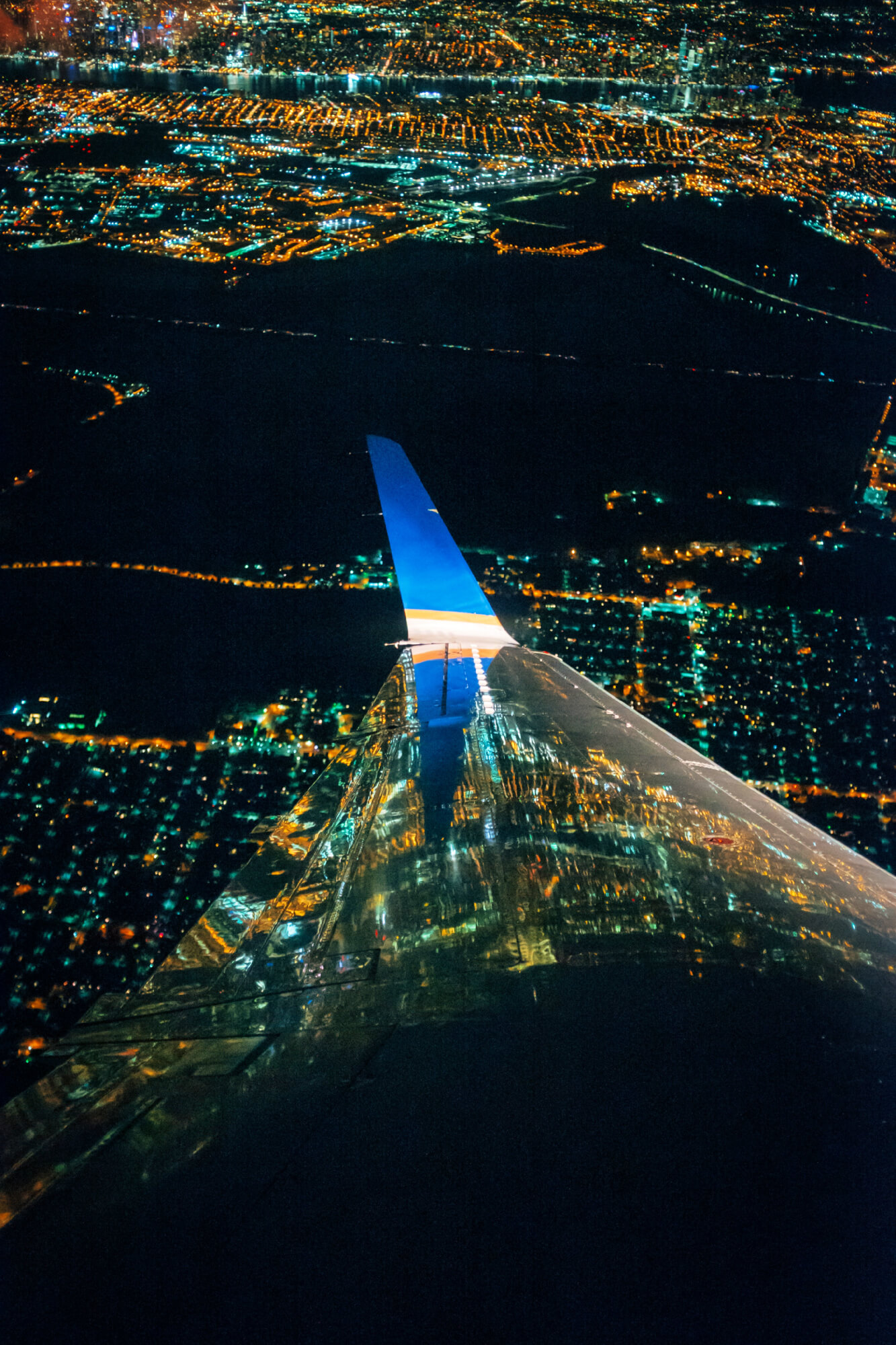 Talk about a city that has received lots of recognition in the US for being one of the most romantic cities for lovers! Seriously, two Nicholas Sparks films were made here. The beautiful architectural designs of the pastel-colored houses that line its streets offer the best opportunity to those that want to stoke the flame on Valentine's Day.
This city is packed with lots of fun activities for couples such as speedboat adventures, minor league games, ice rinks, live theater, aquariums, and cooking classes. Find out more about these here,
6. New York City, USA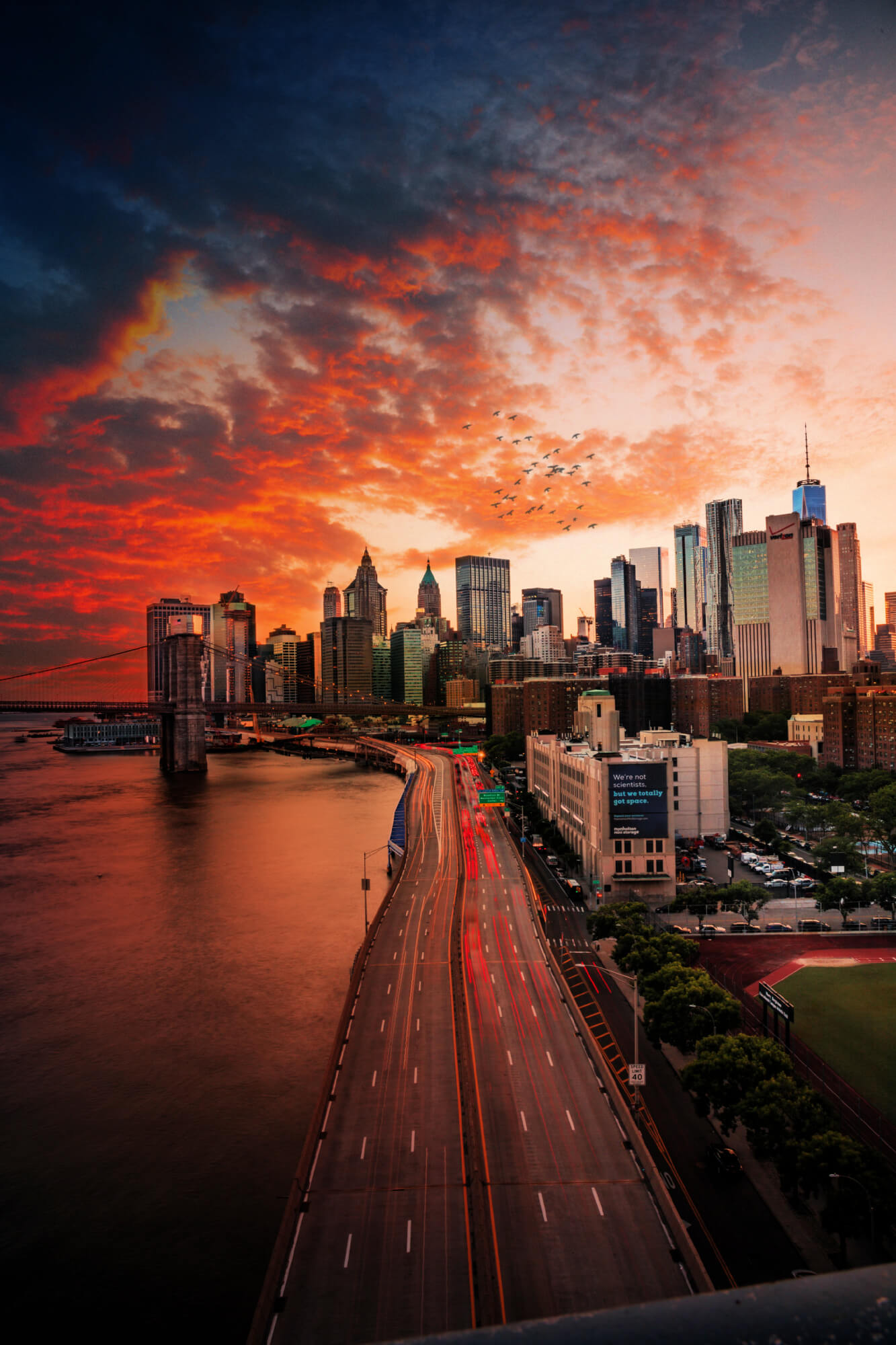 New York City, the city of sparkling lights. Because of its limitless opportunities, we simply couldn't pass over New York City for our list of 15 most romantic cities for Valentine's Day.
You could visit one of the many incredible jazz bars, picnic in Central Park, escape the busyness of the streets and see the stars at the Hayden Planetarium, check out and experience the Brooklyn Botanic Garden, or even going ring shopping with your special someone at the Diamond District (if you've not yet popped the question).
7. Venice, Italy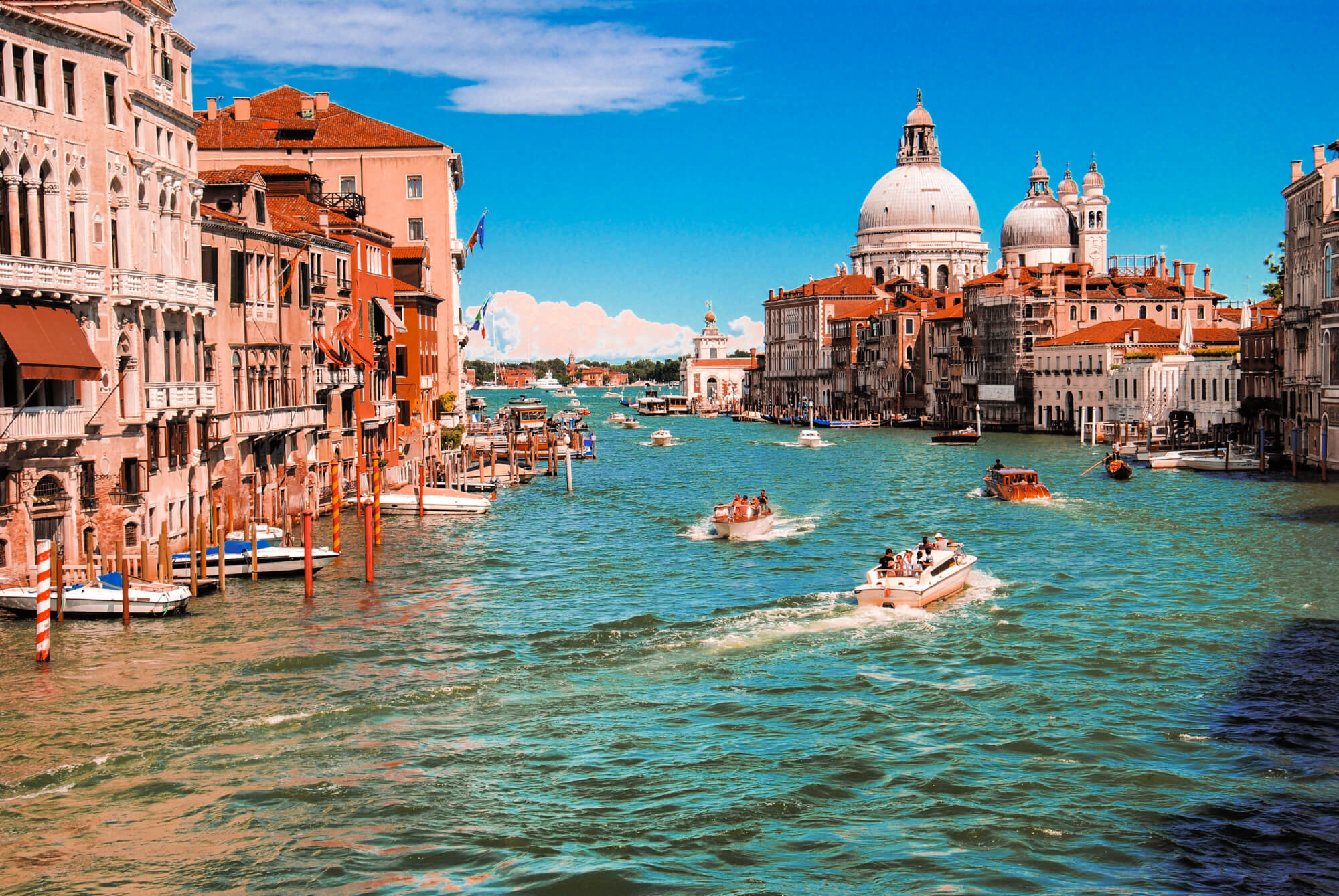 You can't list the best places to celebrate Valentine's Day around the world, without thinking about the city of the Casanova. Everything in this amazing city is designed to make you fall a hundred times over in love. A great many people have found love in this city, and more do every day.
Are you looking for memorable experiences with your special someone? The gondola rides through Venice's many canals, the many quaint places you could share gelato or pizza, places to watch opera, places to dine such as Cantina Do Spade, or simply getting lost in the many winding streets of Venice—you won't be short of options!
8. Paris, France

I'm fairly certain that you've been waiting with patience to see if this city will feature as one of our most romantic cities for Valentine's Day. The fact that most people travel from different countries to pop the "will you marry me" question in this city, should tell you something. And so, here it is.
Paris is certainly one of the best places to go for Valentine's Day in Europe, not just for its Eiffel Tower that offers an amazing view at night, but for numerous neighborhoods each with their own charm.
Romantic ideas include picnicking at the Luxembourg Palace and Gardens, taking a cruise during the sunset on the river Seine, eating somewhere fancy like Hôtel Plaza Athénée, or watching a classic movie at Le Champo.
9. Prague, Czech Republic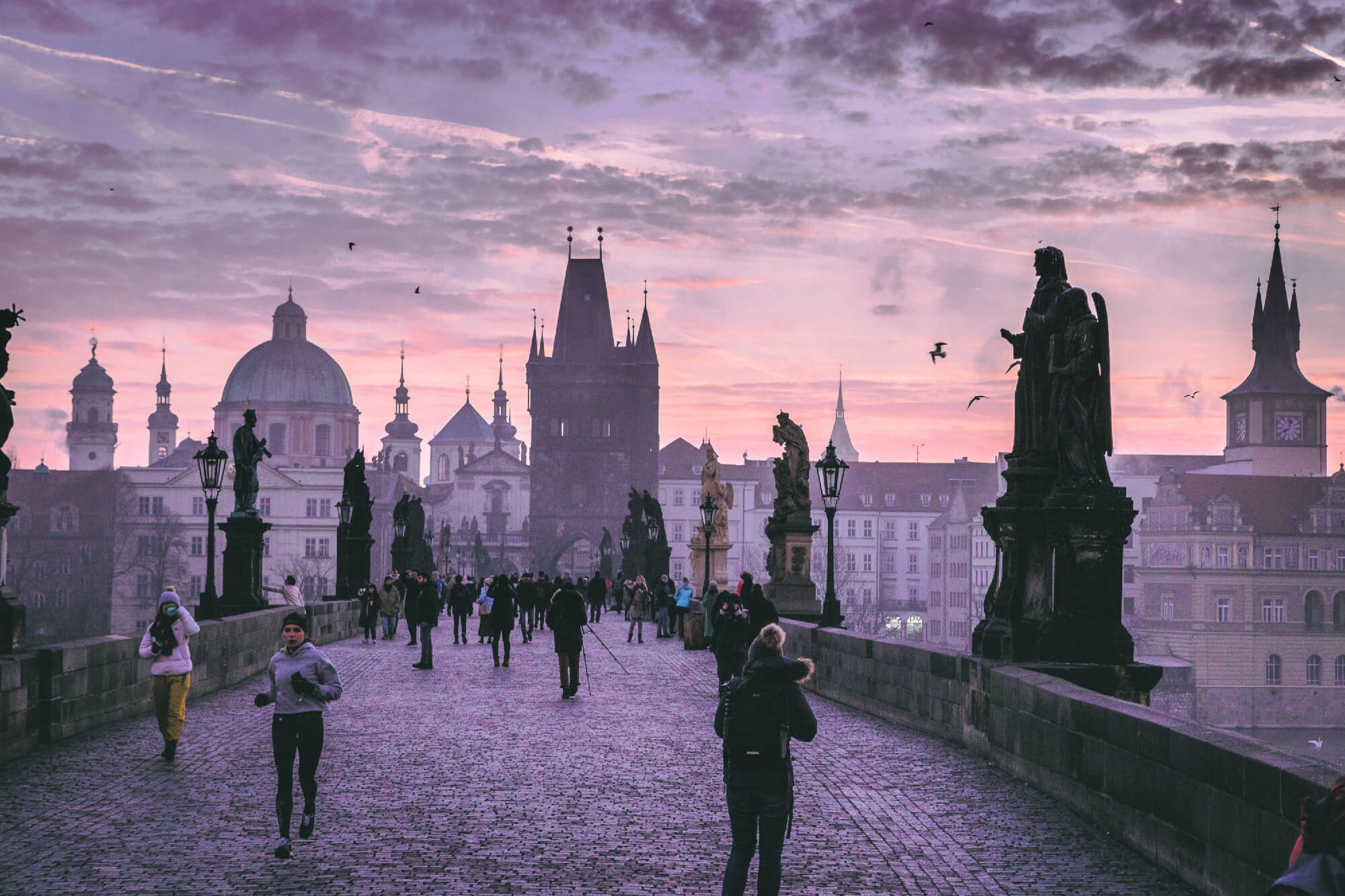 This amazing city is home to many castles, cathedrals and amazing structures that make the light bounce of their roofs at night—which is when the city truly comes alive. This city is one of the perfect places to go if you fancy a magical stroll at night.
You and your partner can have a good time by taking a walk through its romantic old town and winding cobblestoned streets, or better yet, by being pulled by a horse and carriage. Going to the symphony at Municipal House or seeing the opera are also great choices.
10. Florence, Italy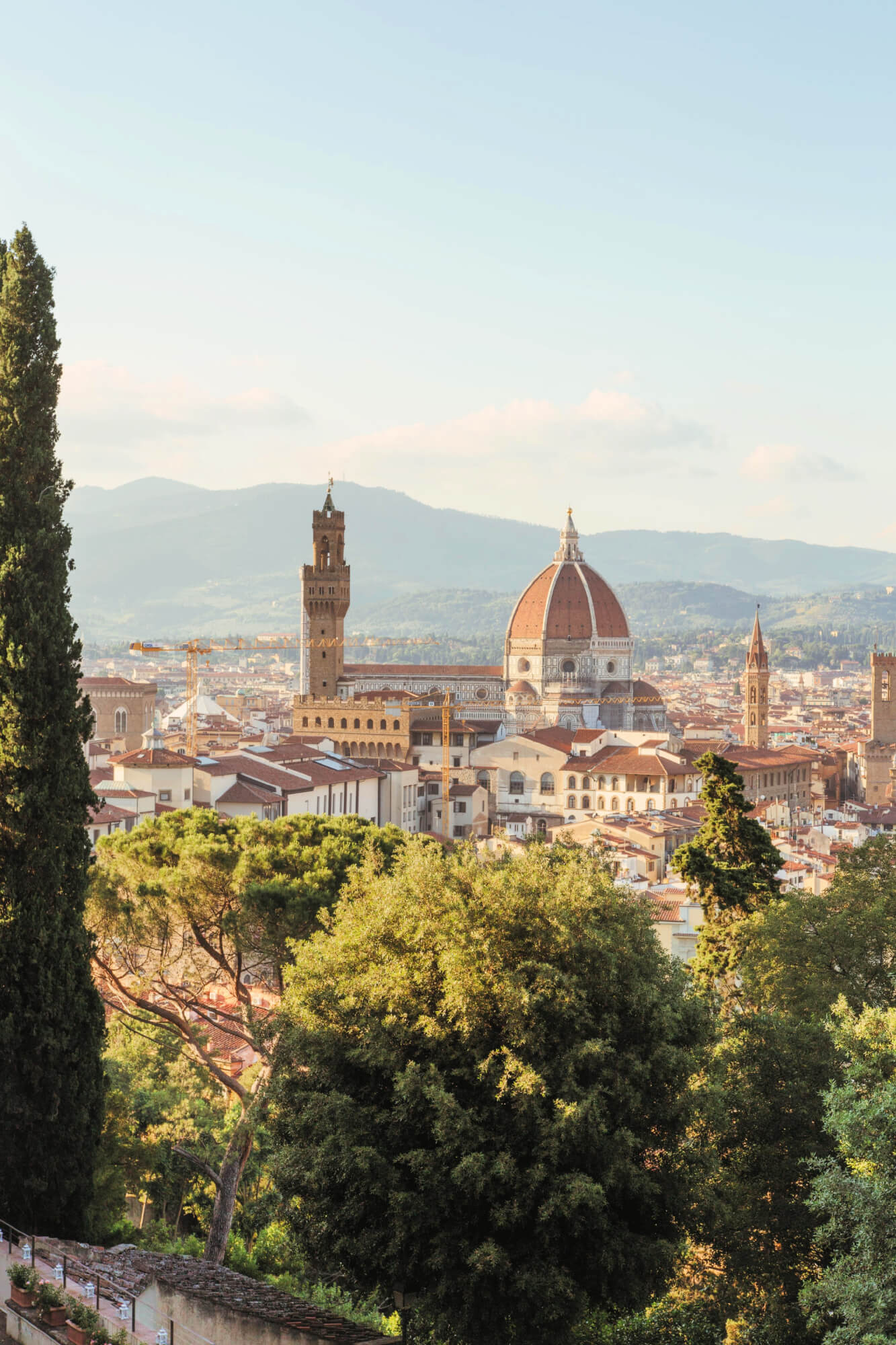 Florence is a city overflowing with the magnificent architecture and stunning works of art. If a thousand lists were made for the most romantic cities for Valentine's Day, I am fairly certain that Florence will make the cut on each of them.
Be sure to check out Florence's romantic gardens: Giardino Bardini, Giardino delle Rose, or Giardino di Boboli. All are beautiful. And the places to eat are boundless—seriously, most places will be quaint and special.
11. Buenos Aires, Argentina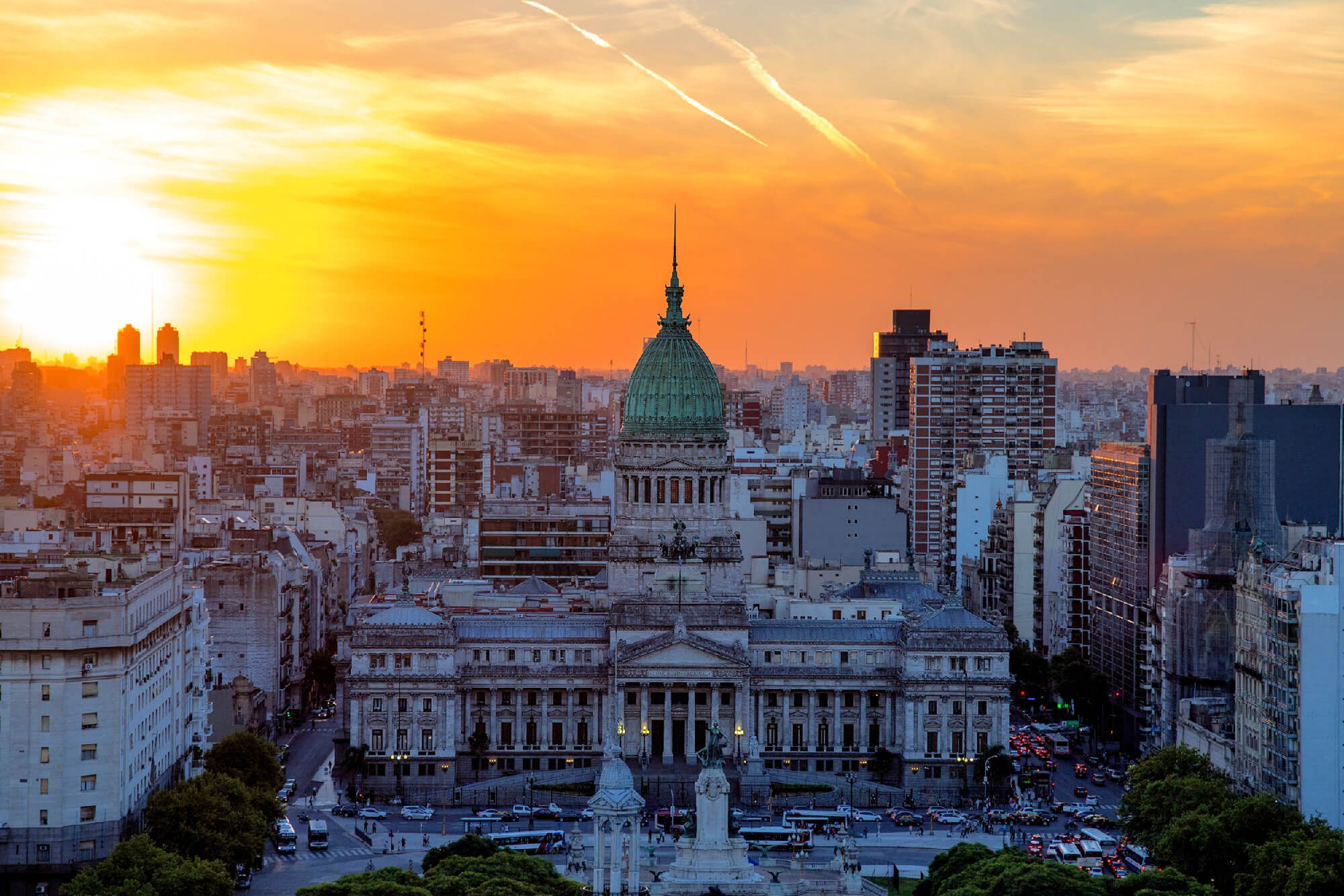 If you're looking for Valentine Day weekend getaways, Buenos Aires is a great option for anyone in America. From fantastic romantic eateries like Aramburu, Toro 777, and i Latina, to places to visit like the magnificent Buenos Aires Metropolitan Cathedral, to and escaping the noise at the beautiful Paseo El Rosedal gardens, this city is the embodiment of a romantic Valentine's Day retreat.
12. Kyoto, Japan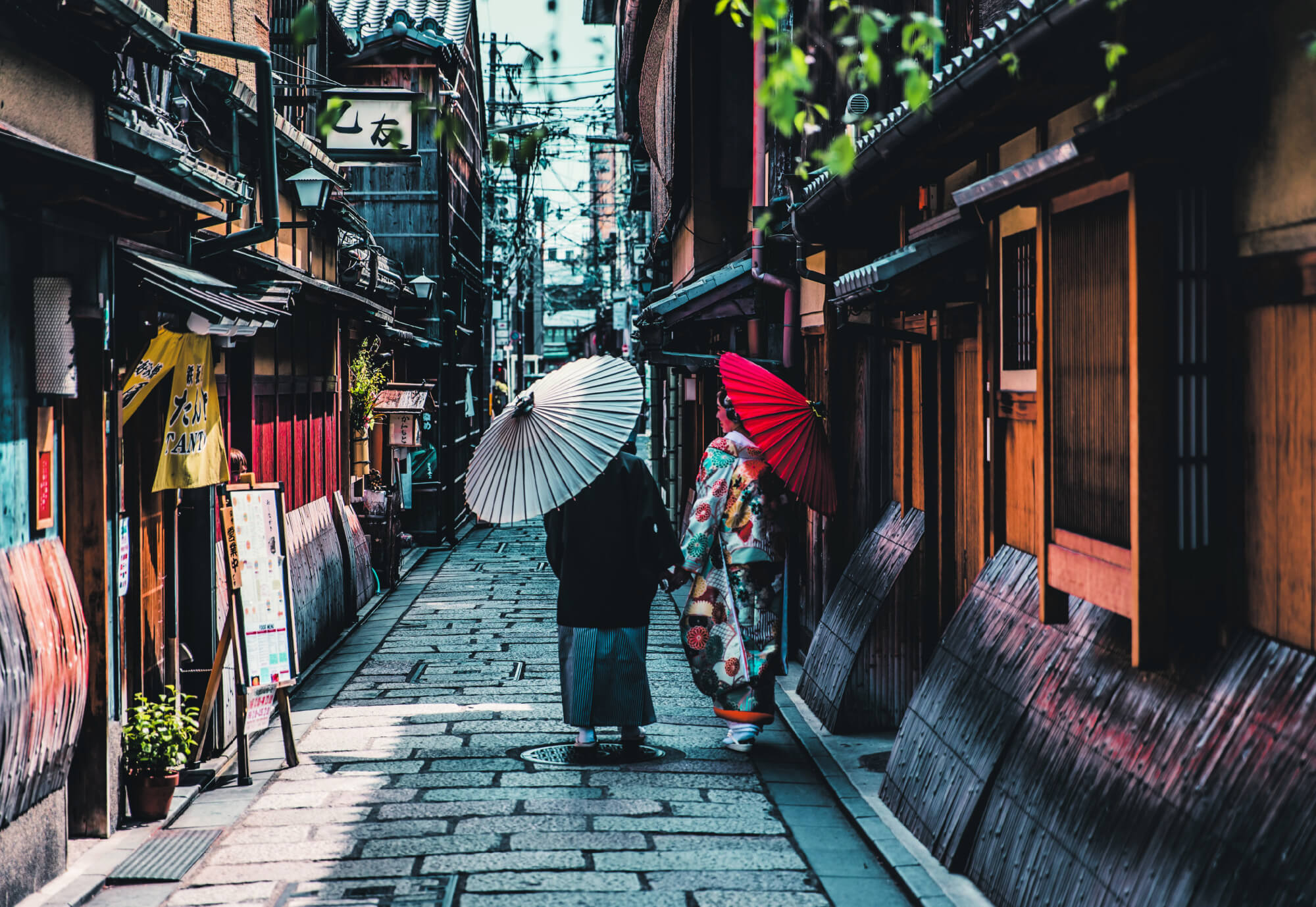 Kyoto is packed with beautiful gardens and mesmerizing verdant spaces that will help you spend some quality time with your special someone, while also experiencing something different and exotic.
There are also great temples and shrines in Kyoto that will cure your wanderlust. Seriously, history nerds will love Kyoto. And not to mention, the Japanese people around Kyoto are compassionate, somewhat reserved, detail-oriented, and a joy to meet.
13. Rome, Italy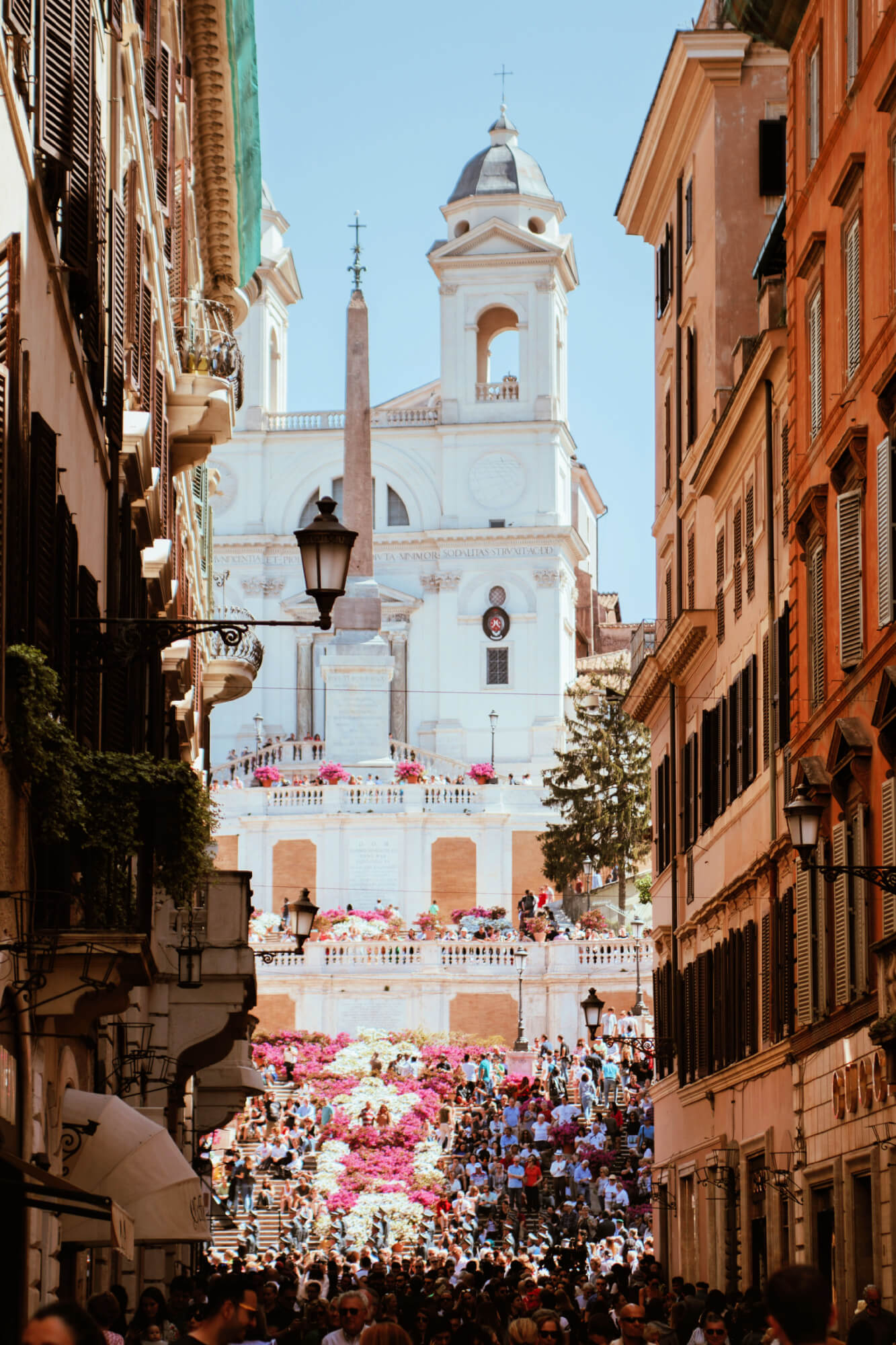 Needless to say, Rome is the place where lovers go to stoke the flame of their romance. This is a city overflowing with old-world glamour. Everything in this city inspires romance—walking on the pavements of its historical streets, eating in the luxurious sidestreet restaurants, sipping a drink with your partner in the open-air bars—everything in the city exudes romance.
From connecting with the ancient past of Catholicism and the Roman Empire, to eating gelato and pizza (the wine is also very good and cheap!), to marveling at all the architecture, you'll love it here even if it is a bit crowded at times.
The city is so dripping with culture and history that you won't know where to begin, so plan ahead what you'll do in advance before visiting, perhaps, the best place to celebrate Valentine's Day.
14. Istanbul, Turkey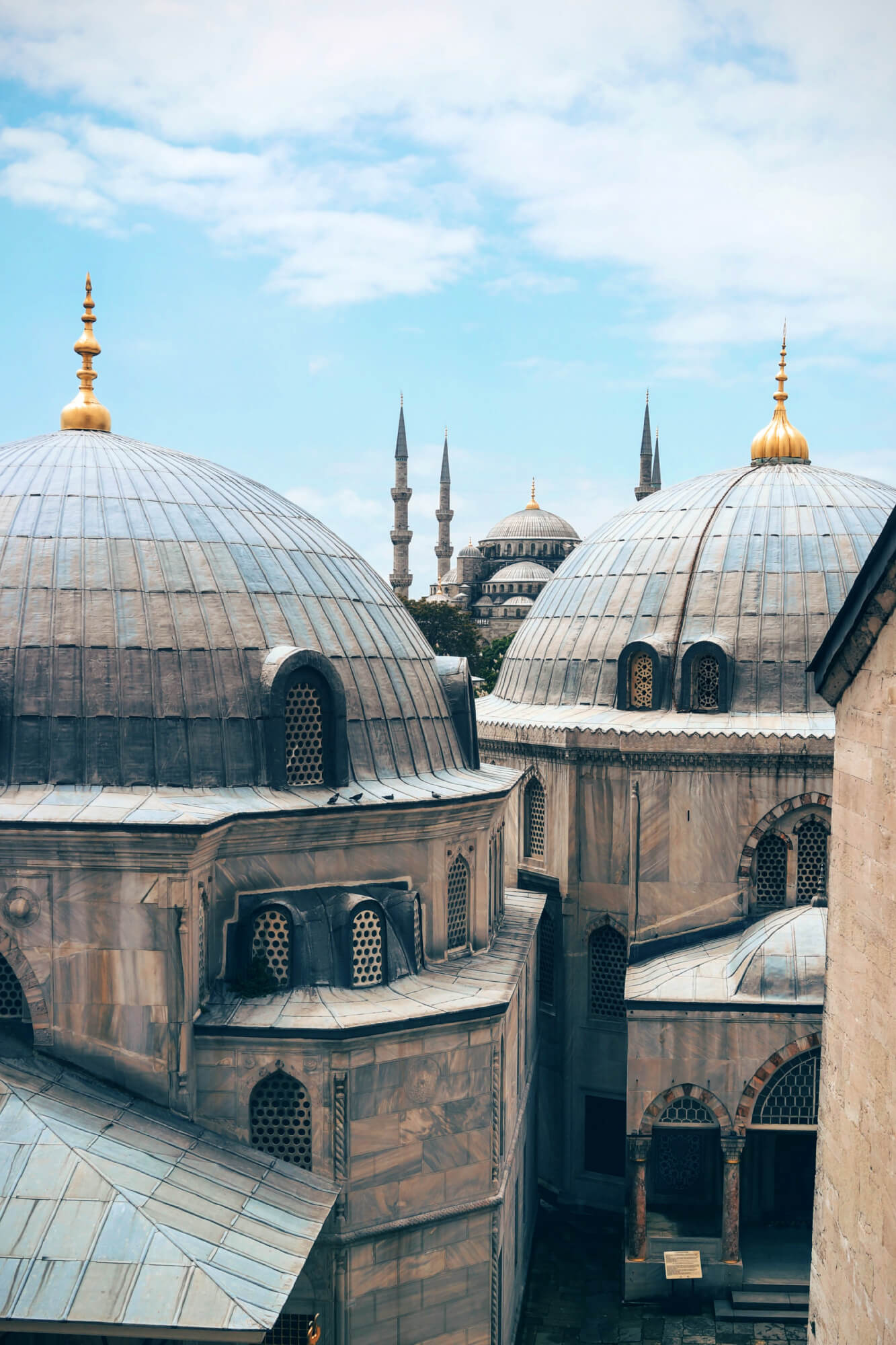 Alternatively, what better place can you pick to celebrate Valentine's Day than a city where the setting of the sun literally changes the color of the sky?
Istanbul is not just popular for its incredible sunset; there are additionally numerous romantic spots to see. Take a ferry out to the Prince Islands, sit along the shore of the Bosphorus, be absorbed in culture and history at Hagia Sofia and the Grand Bazaar, or go underground at the Basilica Cistern.
15. Budapest, Hungary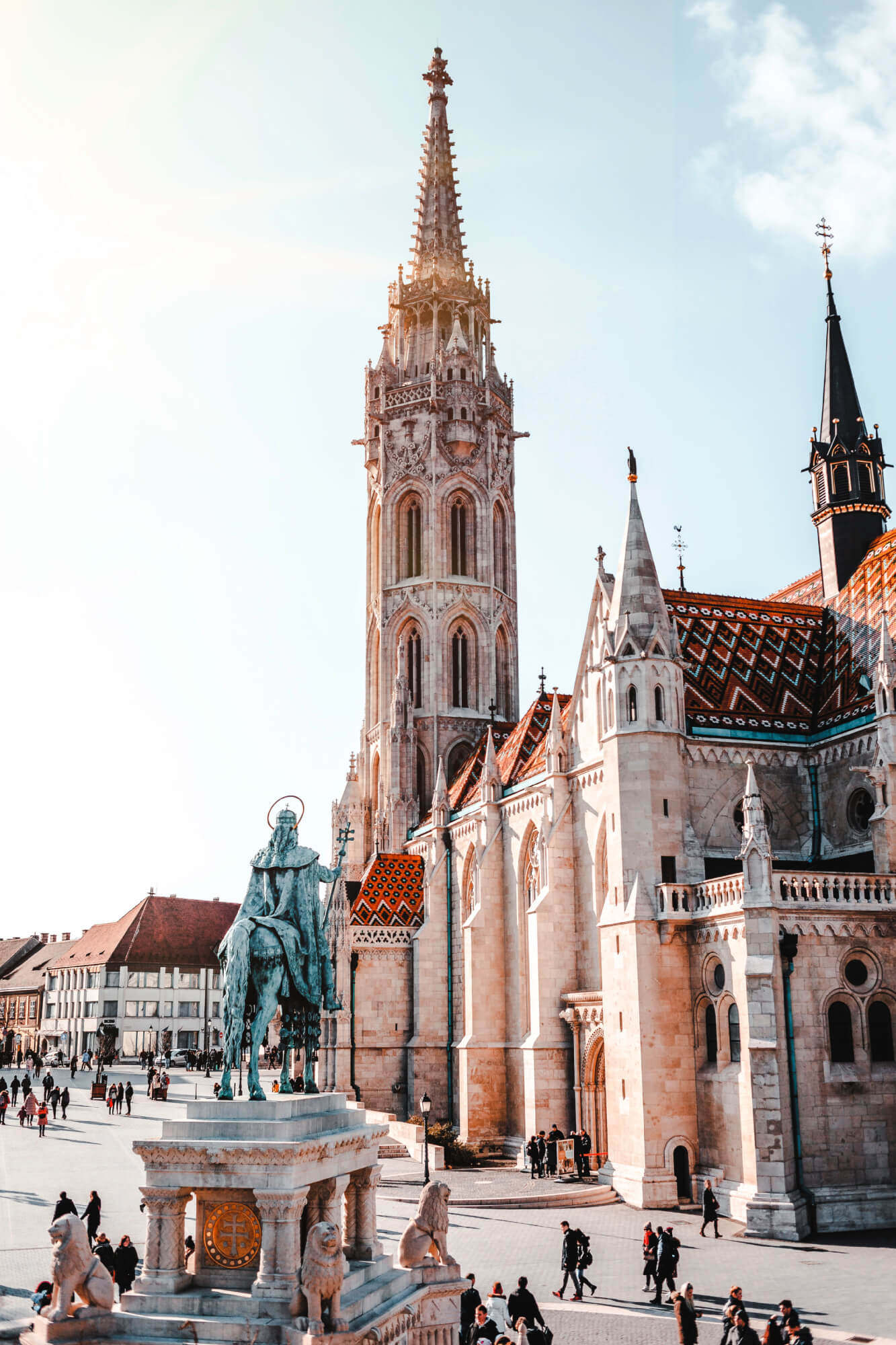 The streets of this city are filled to the brim with gorgeous 19th Century structures and architecture that exude romance. It is well renowned as one of the best cities in the world to enjoy music and food. This city is home to many luxurious hotels and cafés such as Corinthia Hotel Budapest and Walzer Café or Asztalka.
Regardless of whether you are taking a dip in the thermally heated pool, Szechenyi Bath, or taking a walk with your partner, you'll have a great time going here this Valentines Day.
---
What has been your experience of these cities? Or are there any more romantic cities for Valentine's Day that you feel that we missed out? Comment and share your experiences/tips below!
Suggested next reading: 3 Romantic Paradises You Need to Try