Who's hungry? Me. Always. If I could eat Chiang Mai street food for the rest of my life I would do so. To be honest, I was a little worried at first….well, because you know….food poisoning and the such that tends to happen when you travel.
However, with that first bite ofsai ua along with my dragon fruit smoothie my life changed and now I'm addicted.
If you head to Chiang Mai, binging on street food will be a MUST for anyone who loves food. Unless you decide to stay in a hotel and eat every meal there while experiencing zero of the culture, you cannot miss Chiang Mai street food.
What's the deal with Chiang Mai street food?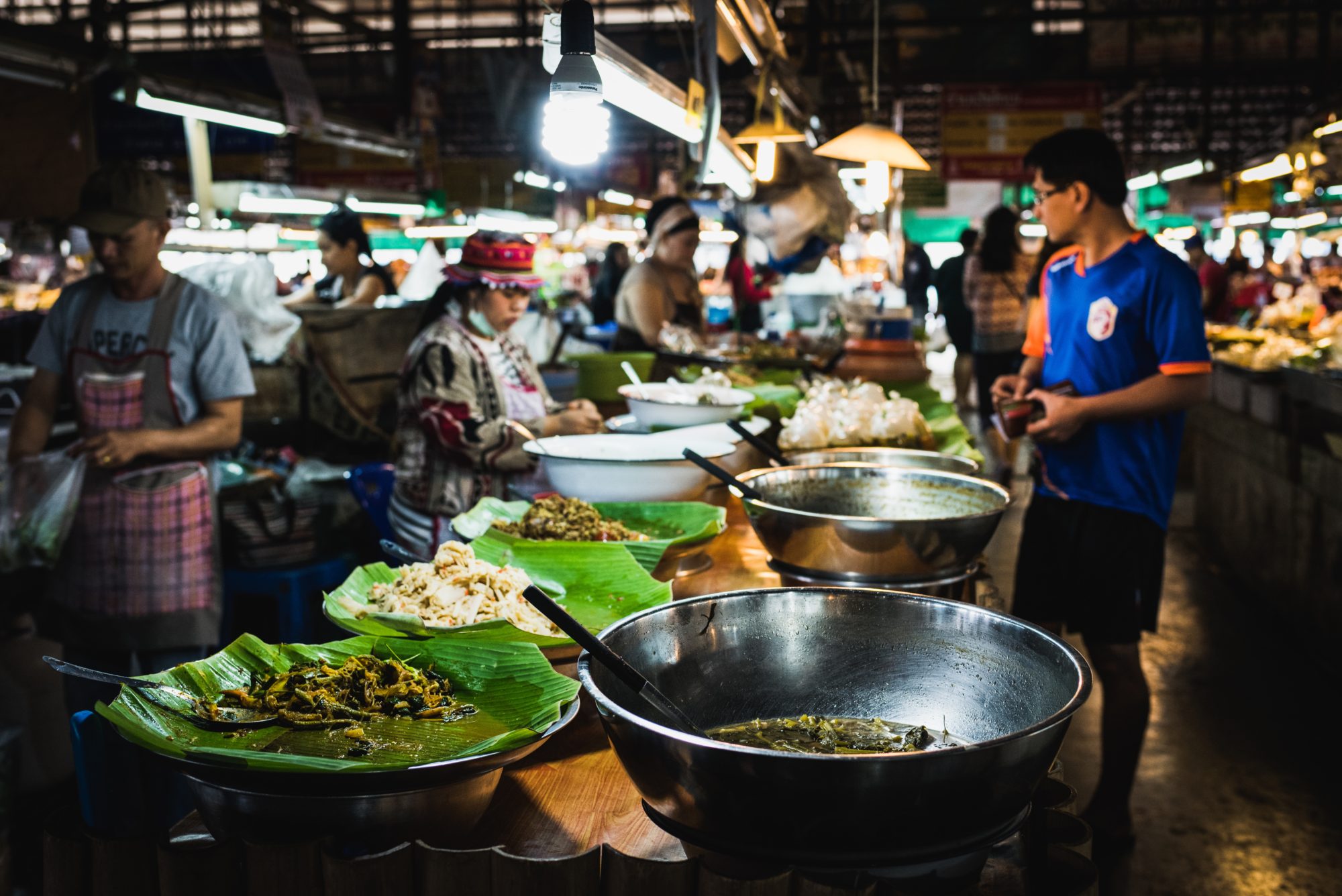 Chiang Mai street food has a unique flavor that's not easy to come by down south. Thai food is all very regional, and the northern Lanna food has its own obsession with pork, veggies, and adding enough spice to put tears in your eyes.
So if you've said…."Ahhhh I loved that pad thai I had in Bangkok," well….you've not experienced the best part of Thai food! Go to Chiang Mai, bring your stretchy pants, and get eating!
My top three favorite foods in Chiang Mai: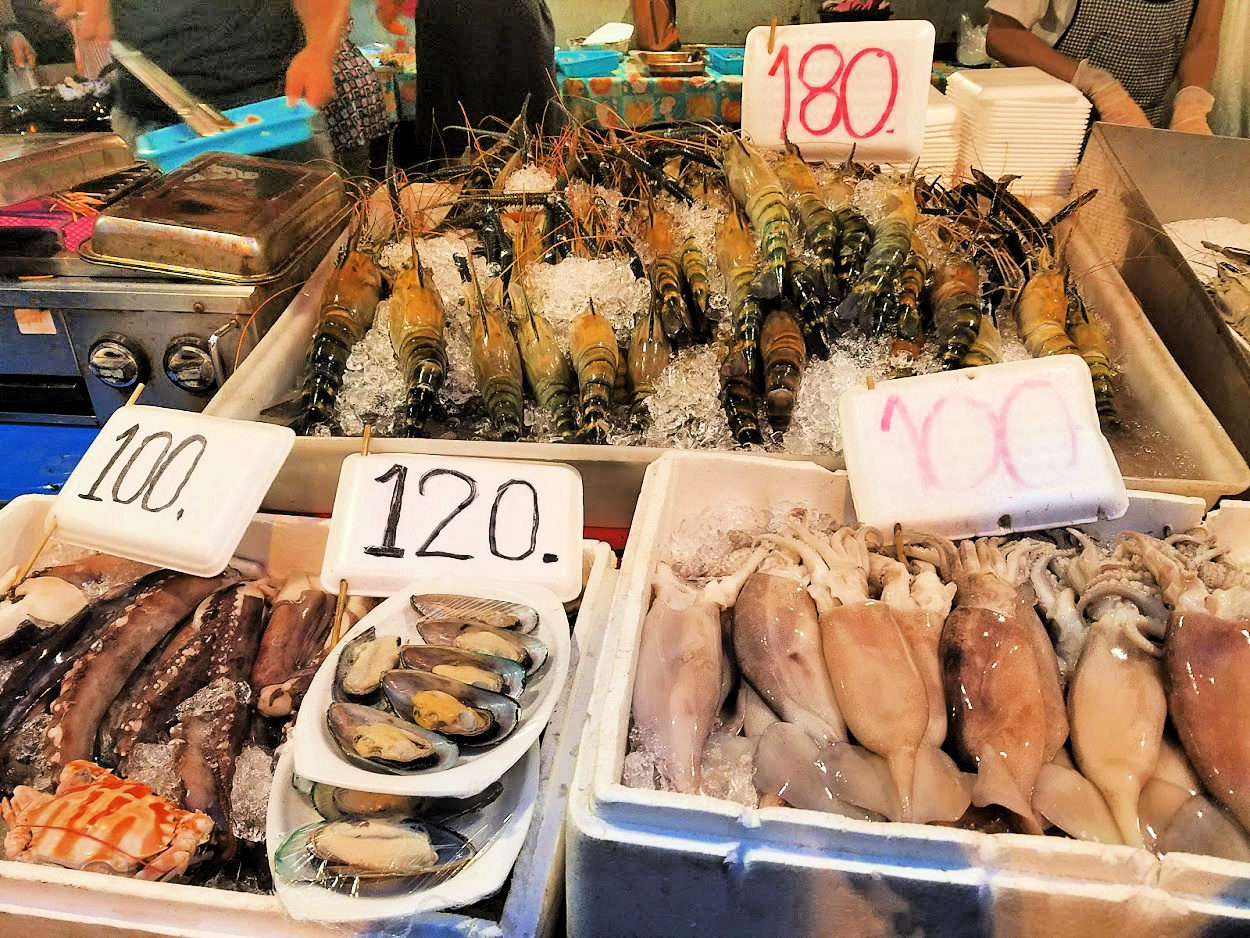 1. Pork Curry: Also known as gaeng hang lay, is my all time favorite curry. It's a thick and soft pork that soaks in ginger, garlic and spices. Eat it at Aroon Rai over rice.
2. Khao Soi: For just over $1, you'll be able to indulge in one of the most famous dishes of Chiang Mai. It's a thick and spice-filled broth that typically is made with chicken. There are both fried and soft noodles within the soup. You can add lime, spices, pickled vegetables, and shallot to your meal however you feel necessary. Eat it here for just 45 baht!
3. Sai Ua: This is the best sausage I have ever had in my life. It can be found at street cart vendors all over the city. Thai people love their sausages, and no, not that frozen gross processed stuff you buy at your hometown grocery store. The sausage is unique as it is a bit drier than what you may be used to. Mixed in are different bits such as lemongrass, galangal, garlic, and chilis. While some sai ua makes my mouth turn to fire, I find that most are very tolerable for my weak spice buds.
Although that may seem pretty meat-heavy, Chiang Mai is also loaded with tons of vegetarian options and even has a slew of vegan restaurants popping all over the city.
My favorite places to go for Chiang Mai street food: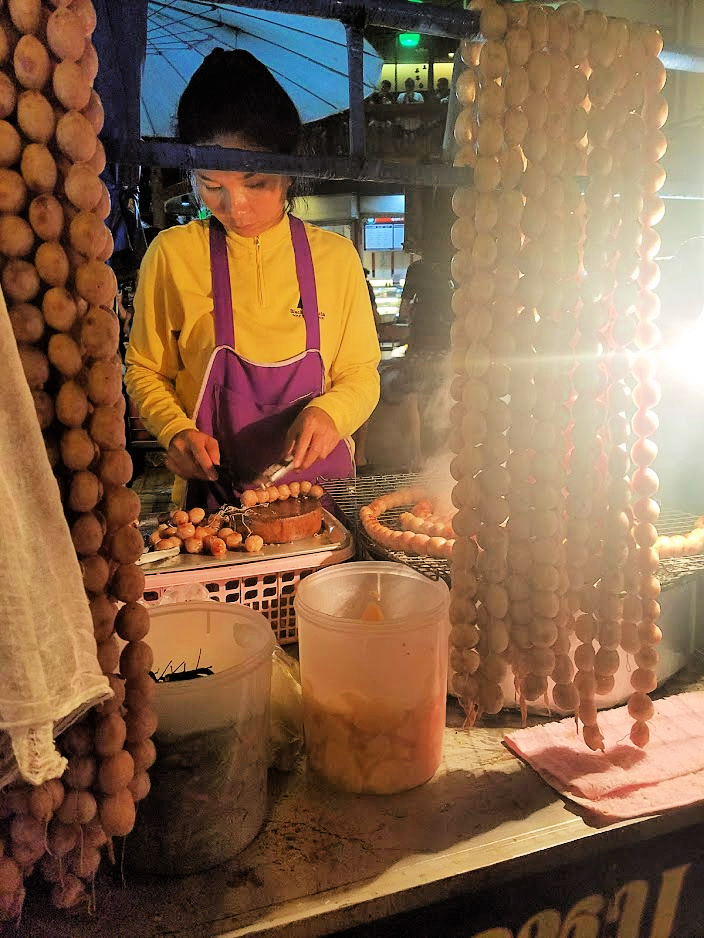 1. The Chiang Mai Gate food stalls: Every Saturday I head down to the southern part of the city for a $5 foot massage and pork noodle and wonton soup. For just about $1.50 I can slurp my soup in front of 7-Eleven while people watching and drinking a cold beer. Throughout the entire southern part of the moat are tons of street carts selling everything imaginable—meat skewers, fruit shakes, mango sticky rice, corn on the cob, bugs, durian, meatballs, spring rolls…and the list goes on. As you walk around you'll be swarmed by loads of smells that make you drool with hunger…well, usually, unless it's that bad sewer smell that lingers throughout southeast Asia. Regardless, you'll be grabbing snacks for a few bucks while frolicking wide-eyed through the market.
2. The Chiang Puak Market food stalls: If you aren't too keen on crazy crowds, the street food at the north gate offers a more laid-back vibe. Yes, it may have been made famous when Anthony Bourdain came and munched on pork and rice. Get on over to the Cowboy Hat Lady for one of the top recommendations in town. Throughout the area you can get wonderful treats without feeling too overwhelmed by the tourist crowds.
3. The Night Bazaar: During the week, you should head to Chiang Mai's Night Bazaar to binge on even more goodies. Here you will find a lot of pad see ew, assortments of noodles, different kinds of curries, and skewers a-plenty. Food stalls surround the perimeter of the location where you can listen to live music. Here you won't find solely Thai food but loads of other mouthwatering eats as well.
4. Thanin Market: There are tons of markets around Chiang Mai where you can buy either on-the-go food or ingredients to bring back home and cook. My favorite market is just north of the old city in the neighborhood of Santitham. Thanin Market has EVERYTHING you need and is extremely local and affordable. As it doesn't cater to tourists, you'll be able to eat your meals for much cheaper while supporting the locals who aren't at the busy markets in the old city. You can weave your way through multiple food stalls and snag wontons, soups, sausage, shakes, fruit, veg, dumplings, and more! These food items will be about half the price as the typical markets. So go for the local feel and head to Thanin Market to binge on more Thai snacks.
BONUS: "Tao Rai?" you ask. Thai locals will LOVE if you can ask for their treats in their language. You may even score a discount if you ask politely.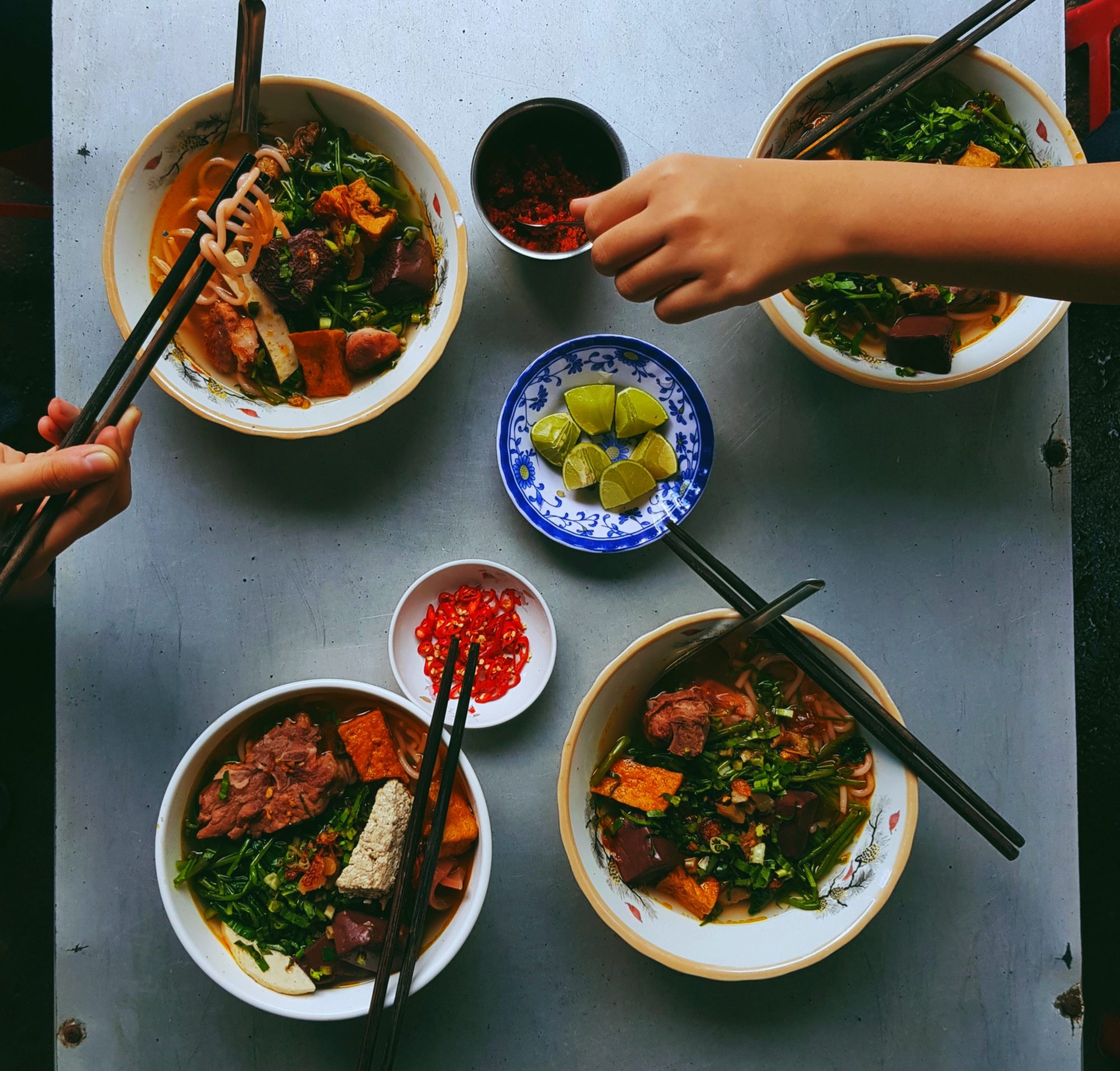 Reading about Chiang Mai street food is not as thrilling as experiencing it in person. You won't really know what that smell is until you've tasted it. You'll be drooling with no shame when you pop around the various street food markets in Chiang Mai.
Don't know what you're eating? Good! That's part of the adventure. Support the local vendors who work so hard to make Chiang Mai delicious! It's hard to miss the street food in Chiang Mai—actually, it's quite impossible. So grab that ice cream cone from the man waiting in the heat for a sale. You'll be doing good and eating great!
Suggested next reading: 8 Incredible Outdoor Adventures Near Chiang Mai