The European continent is certainly filled with its own unique charm. The culture, food, friendly people, different languages, and small, winding streets, and not to mention the prettiness of all the best mountain towns in Europe, make it a desirable continent to visit.
Each country is so different from the next that it takes a long time to properly visit each one. While it's easy to get caught up in how adorable each town is and to just stick to cities, Europe also has some incredible nature, especially mountains, throughout the region.
From Portugal to Norway, Europe has a great diversity of mountains and towns to go along with them. To make your life easier, we've gone ahead and compiled them together in a list for you, with more info about each one further below.
The Best Mountain Towns In Europe Are:
Innsbruck, Austria
Zermatt, Switzerland
Chamonix, France
Zurich, Switzerland
Grenoble, France
Reine, Norway
Torla, Spain
Hallstatt, Austria
Cesky Krumlov, Czech Republic
Varenna, Italy
Salzburg, Austria
Bled, Slovenia
Interlaken, Switzerland
Olden, Norway
Sintra, Portugal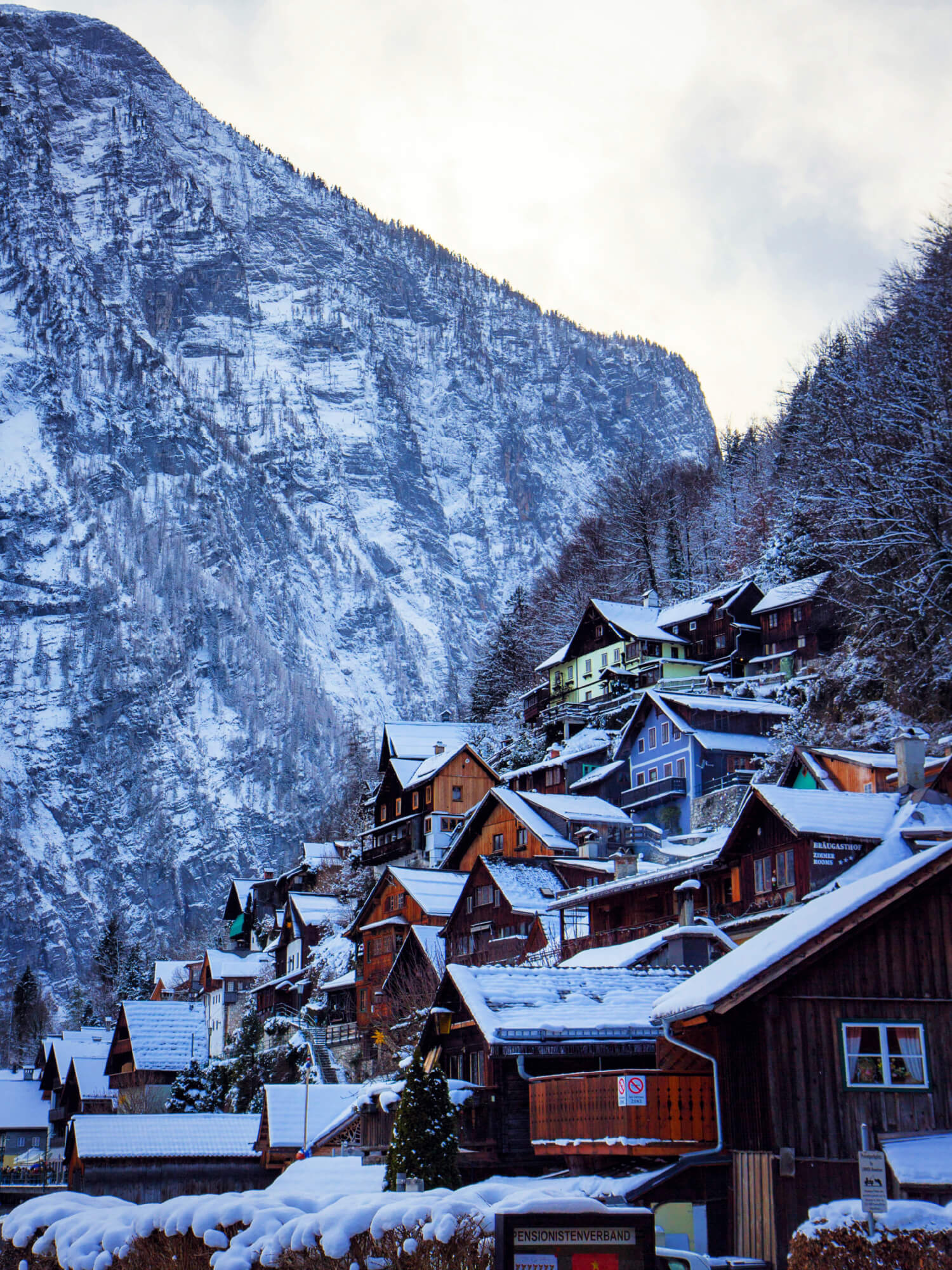 ---
1. Innsbruck, Austria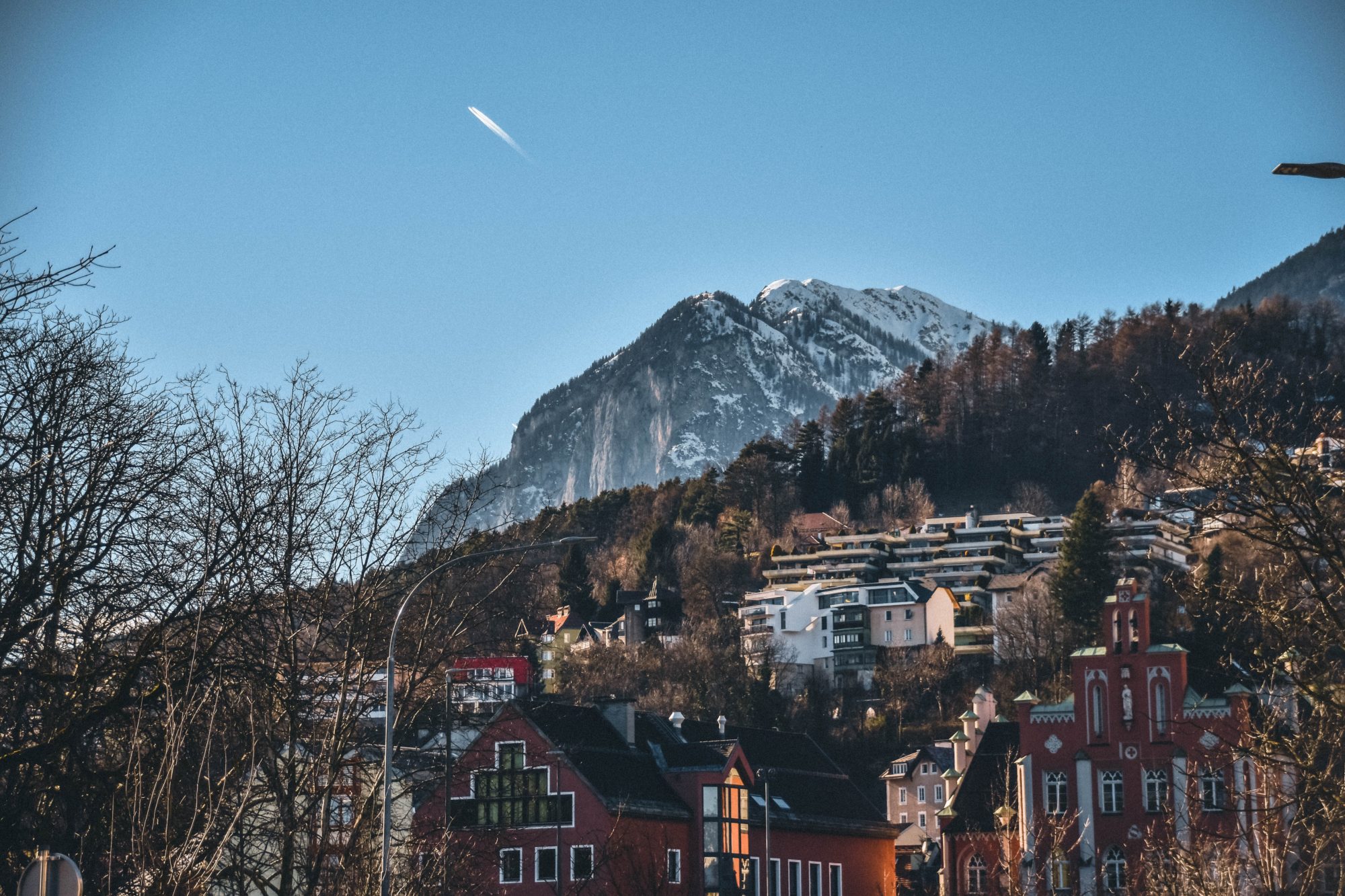 Considered to be the winter sports capital of Europe, Innsbruck offers incredible views of the Alps year round.
When you're not hiking or hitting the slopes, the town has plenty to do. Be sure to take a stroll around Innsbruck and take a look at the Imperial architecture that this Austrian town is famous for.
2. Zermatt, Switzerland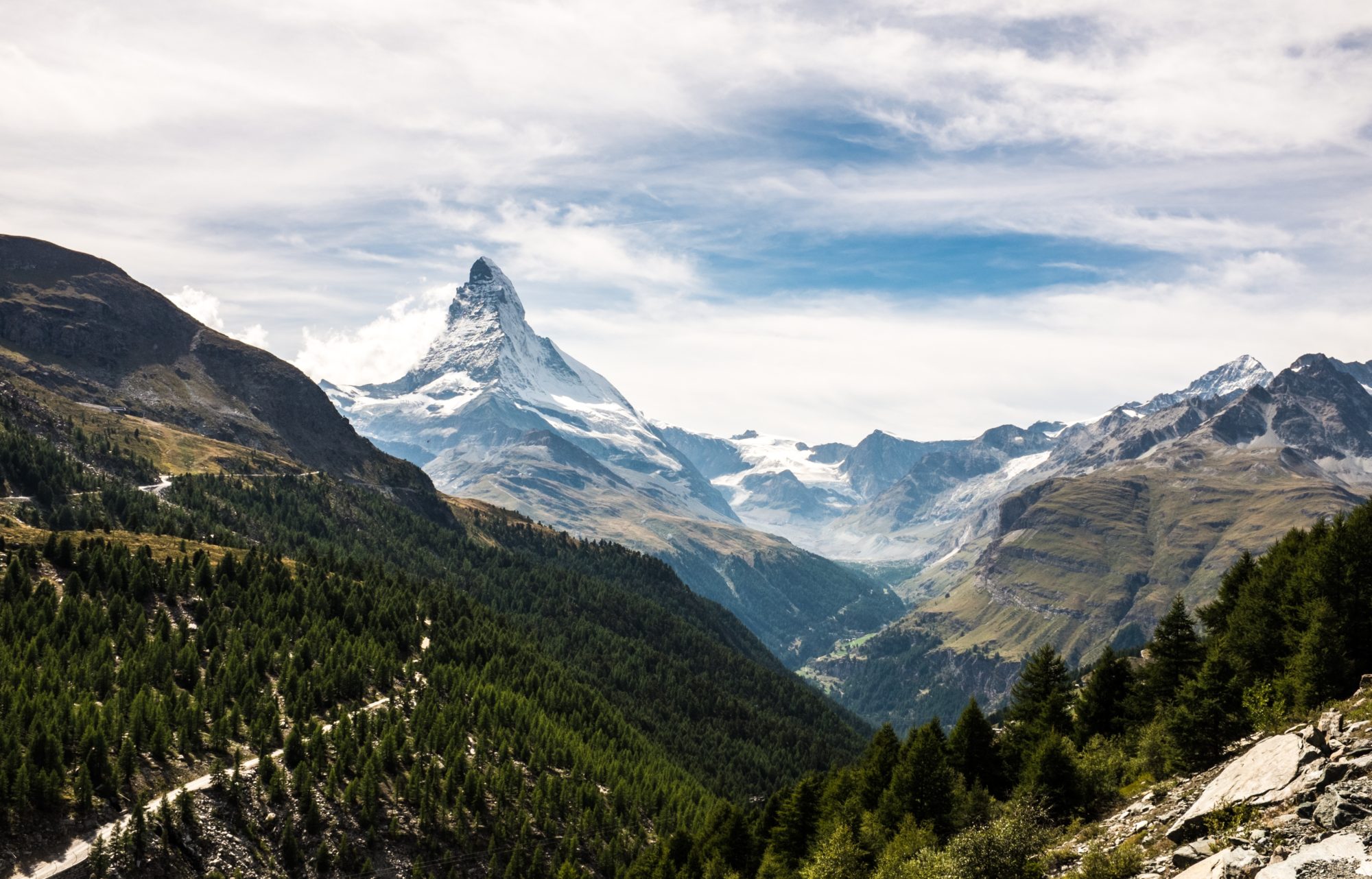 Located in southern Switzerland near the Italian border, Zermatt is famous for Matterhorn. The iconic mountain is one of the steepest in the world and has been featured on way too many postcards.
During summer months, you can explore the over 400 kilometers (250 miles) of hiking trails. Once back in town, be sure to get a drink on a patio with Matterhorn as your backdrop.
3. Chamonix, France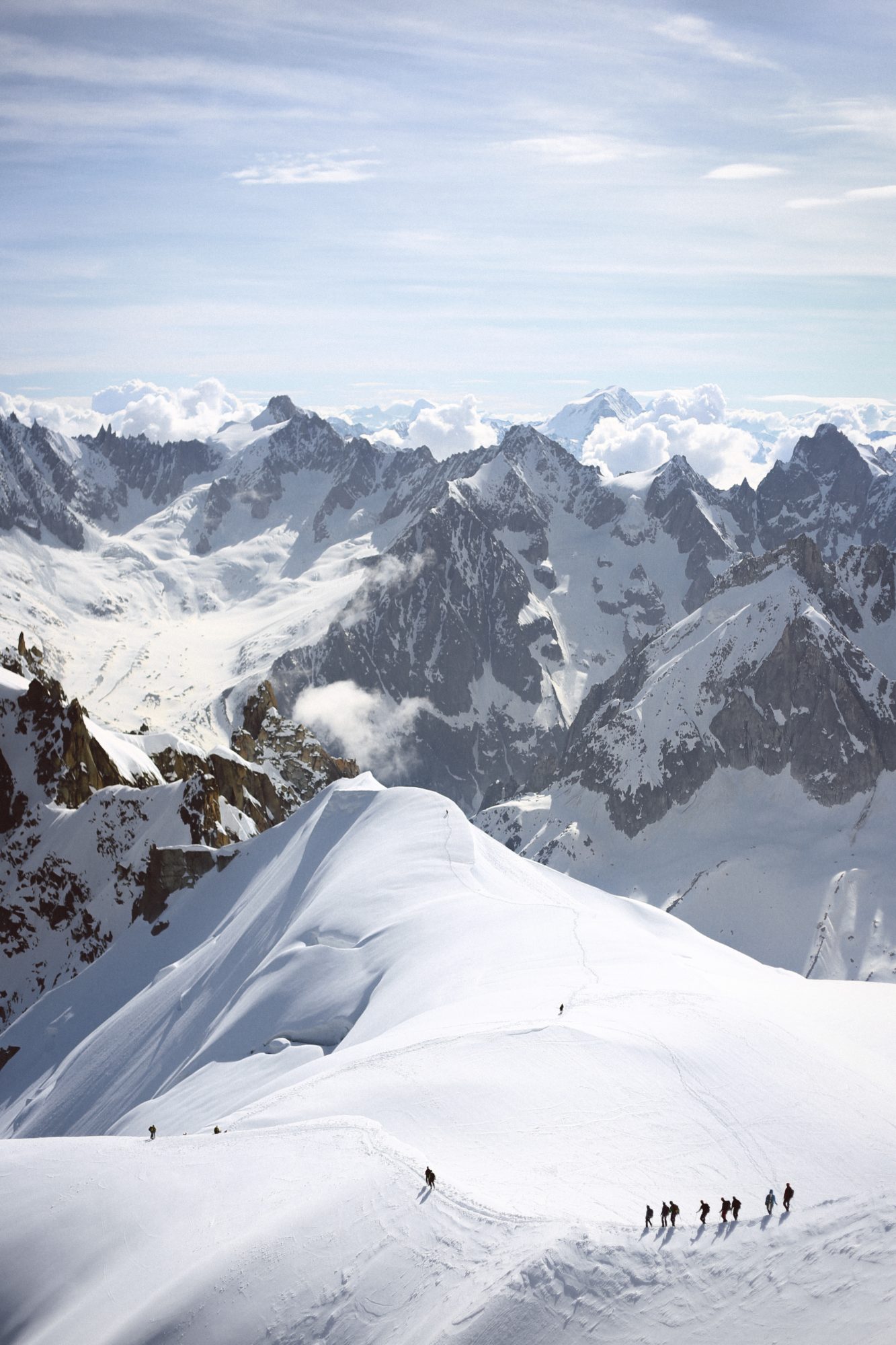 Located two hours west of Zermatt lies the town of Chamonix in France. Around this town are the most beautiful mountains in Europe and the location is perfect for people who want to explore the French Alps. It is home to Mont Blanc, the highest summit in all of the Alps.
The skiing is considered to be some of the best in the world so if you want to test your skills, Chamonix is definitely worth a visit.
4. Zurich, Switzerland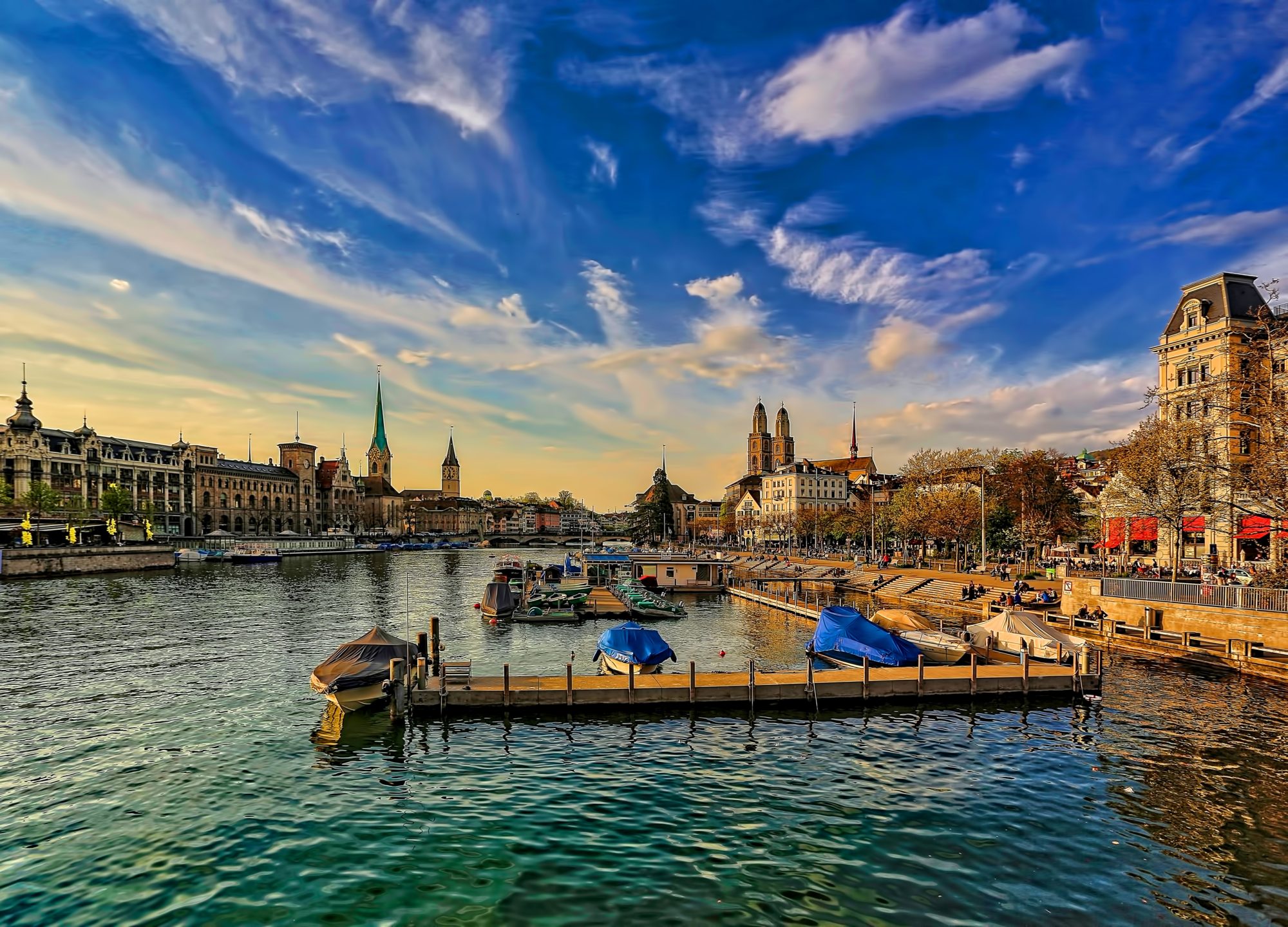 The only place on our list that can be considered a proper city, Zurich offers the best of both worlds.
On one hand, you can enjoy all of the culture, food, and nightlife that comes with a big city, while, on the other hand, you can be hiking massive mountains in the Swiss Alps within 2 hours.
While the city is considered to be one of the most expensive in the world, there are plenty of free or low-cost activities to do. Don't miss out on incredible views of Zurich from Uetliberg, a mountain right next to the city. You can take the cable car up to see it.
Tip: The closest cable car in Zurich is the Felseneggbahn, reached by the suburban railway at Adliswill.
5. Grenoble, France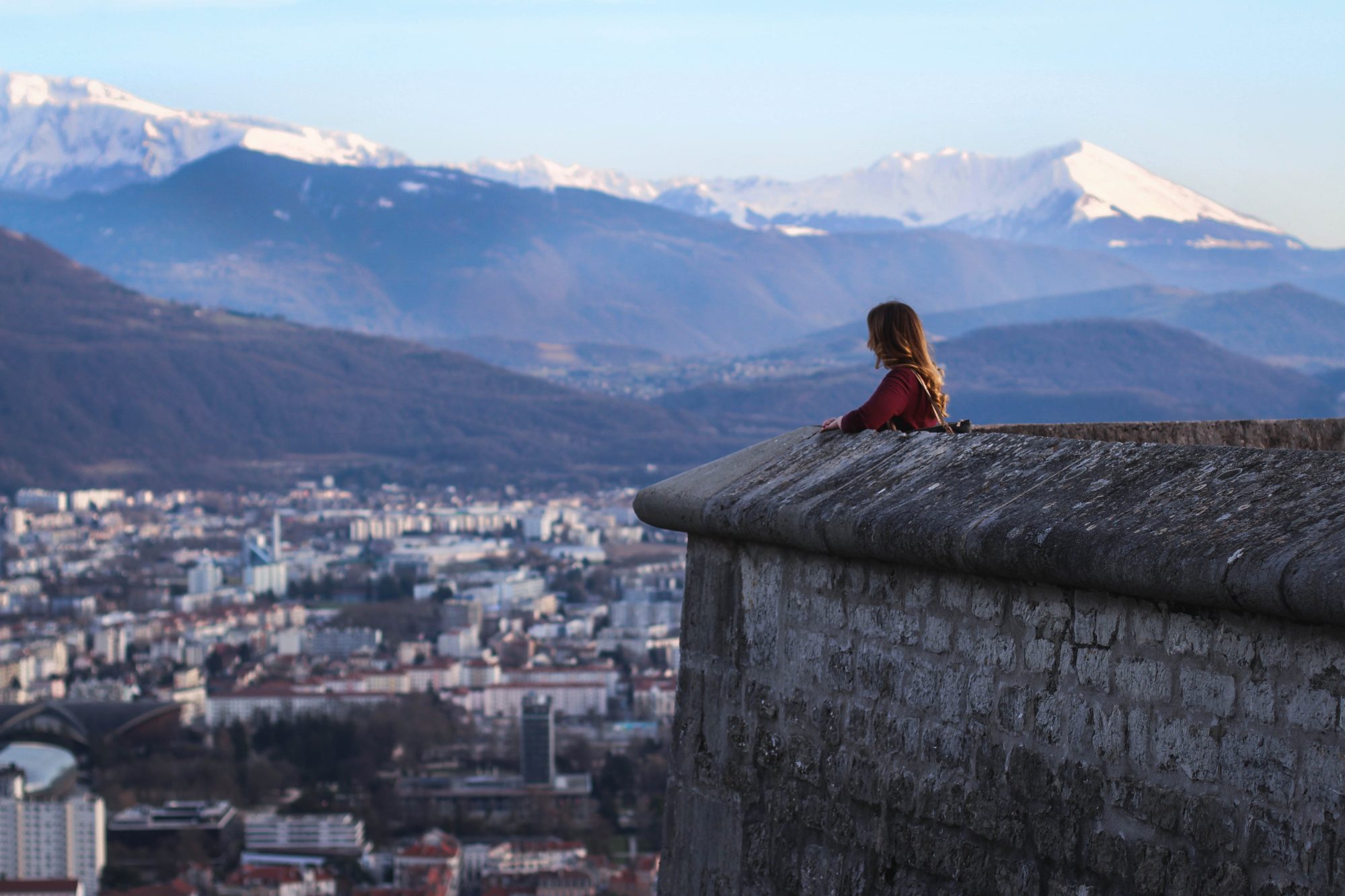 Further south in the French Alps lies the beautiful town of Grenoble. Considered to be one of the most innovative places in France, Grenoble is booming as it is attracting more and more businesses that want a high quality of life.
It's a great town to visit for a weekend getaway with your friends or significant other.
6. Reine, Norway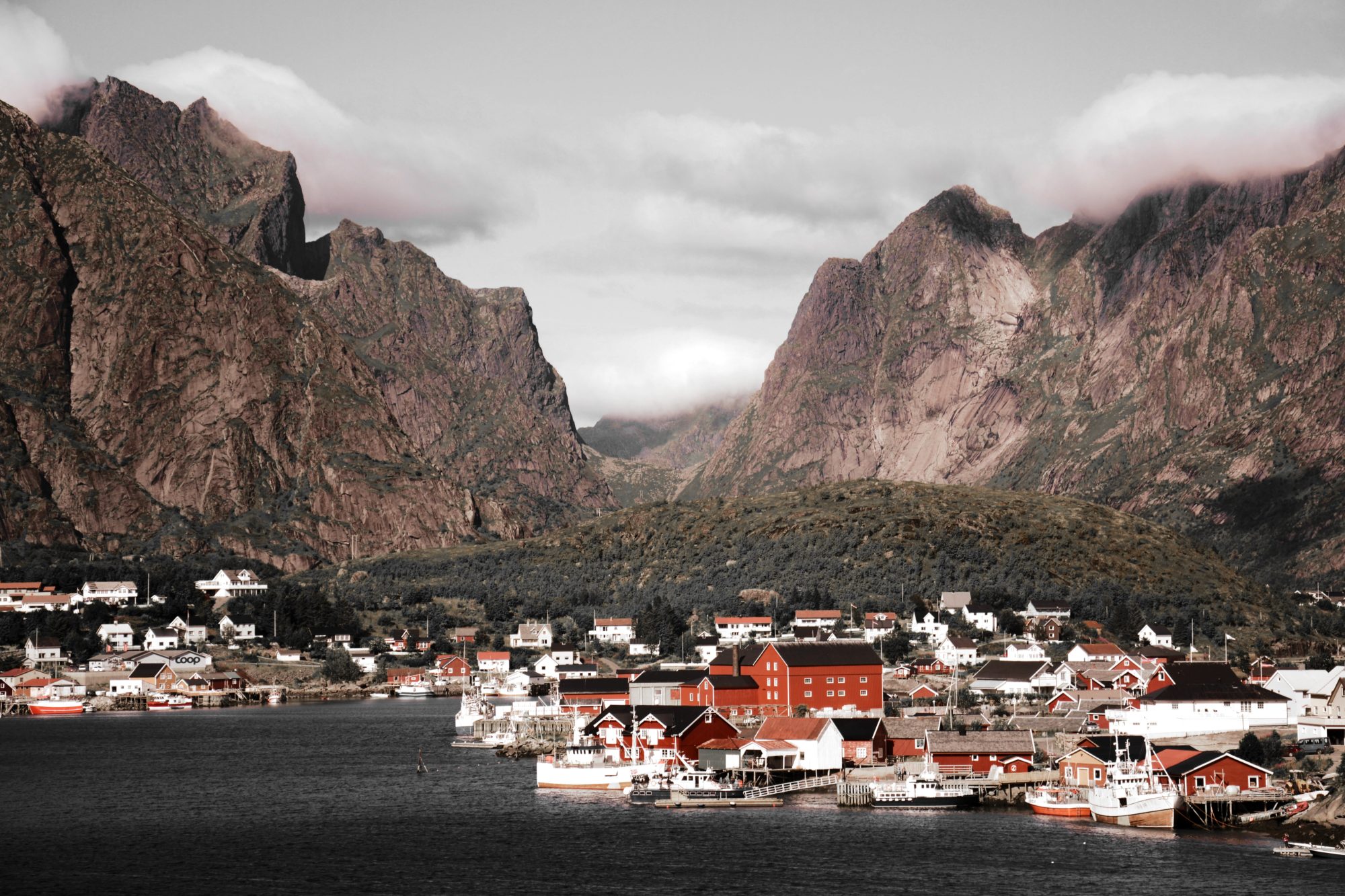 Take one look at pictures of Reine and be prepared to immediately add this town to your European bucket list!
Arguably one of the most beautiful mountain towns in the world, this small fishing village in northern Norway is remote and hard to reach, but well worth the trip. Home to only 300 locals, Reine is charming and full of adventure that is waiting to be discovered.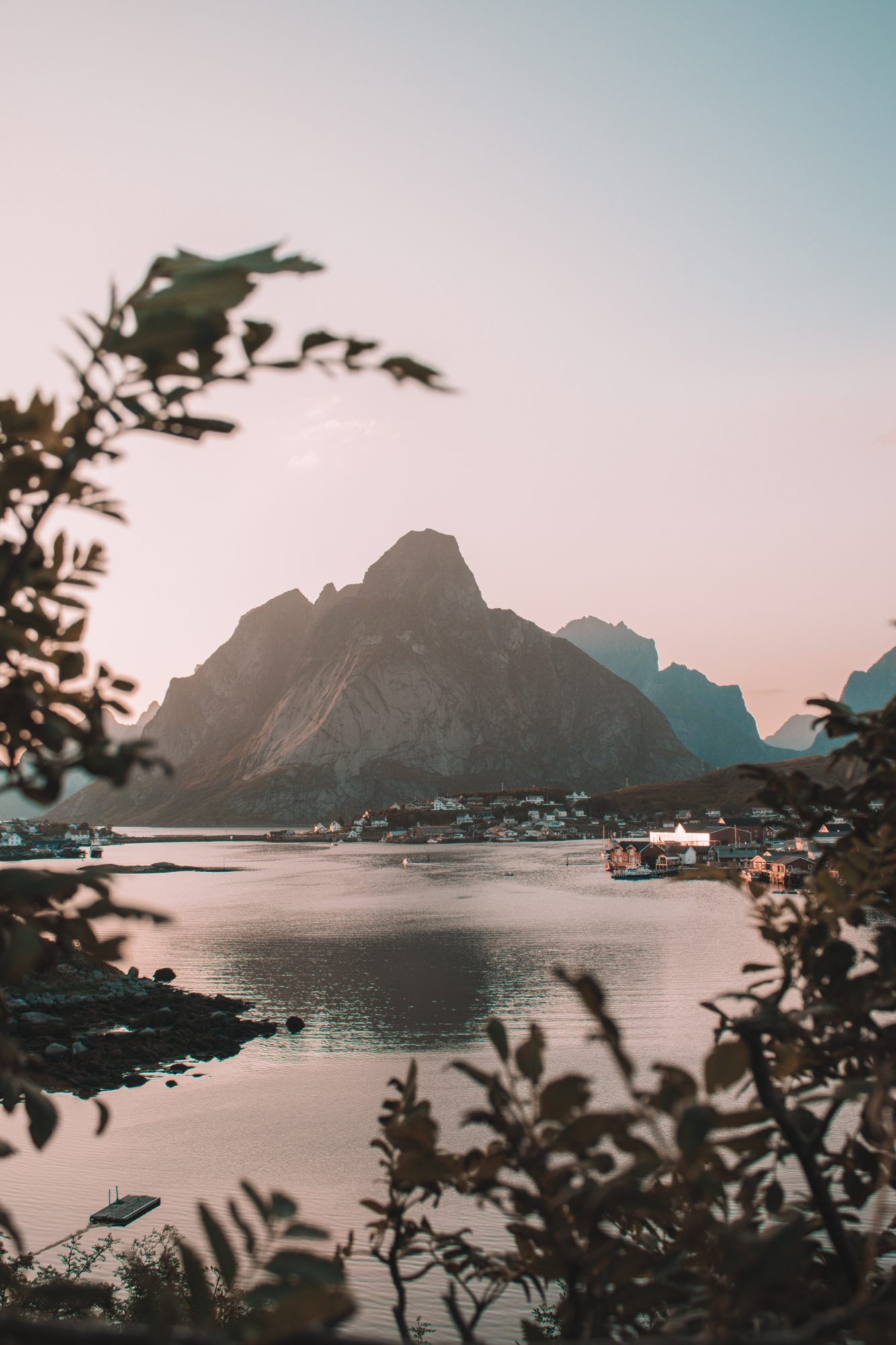 It also happens to be one of the best places in the country to view the Northern Lights.
7. Torla, Spain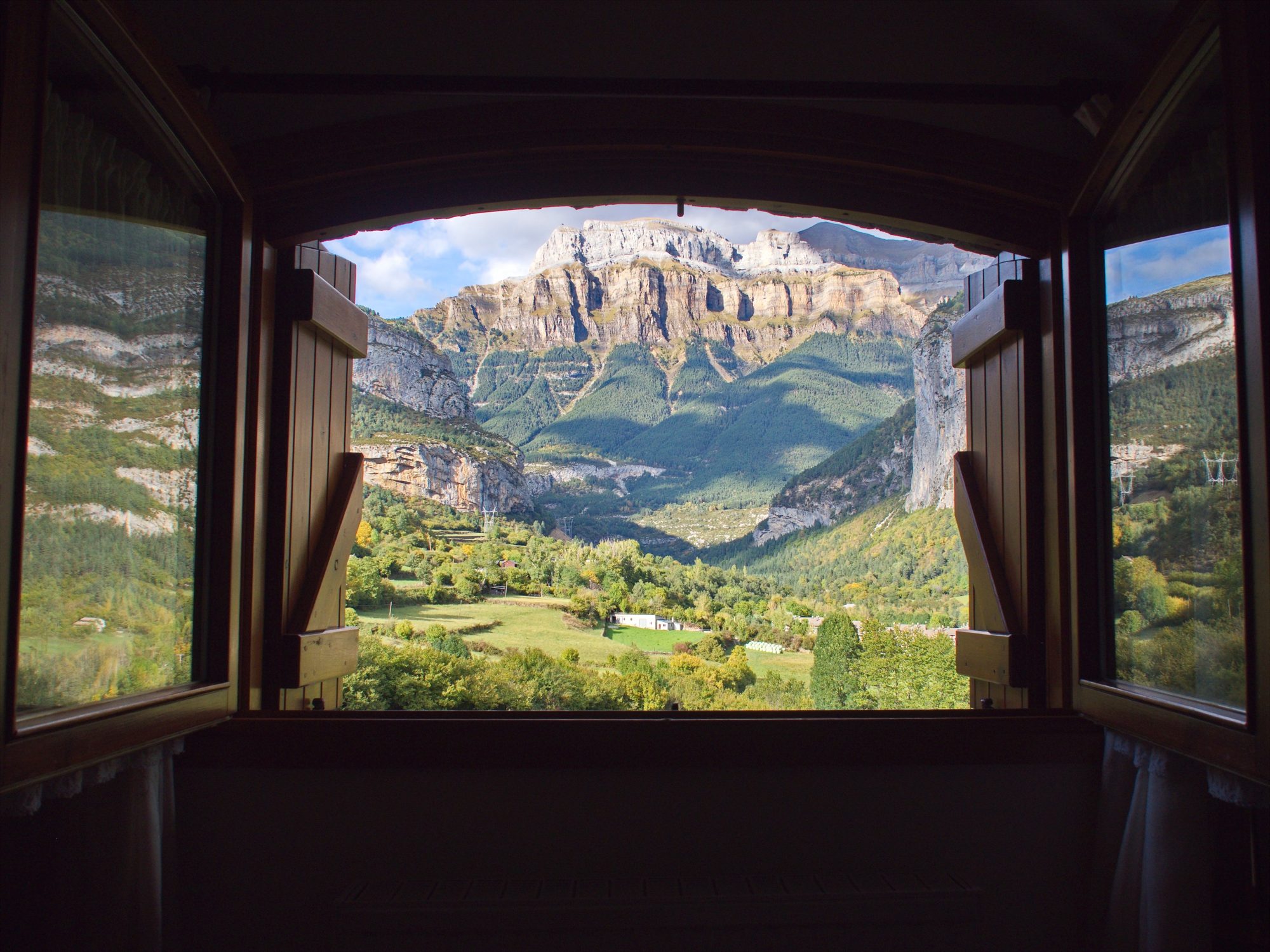 Officially known as Torla-Ordesa, the tiny, charming town is located in northern Spain. It is at the base of Ordesa and Monte Perdido National Park which makes it one of the best mountain towns in Europe for exploration.
Did we mention the food? Head to La Brecha for roasted lamb, the perfect meal after a long day of hiking.
8. Hallstatt, Austria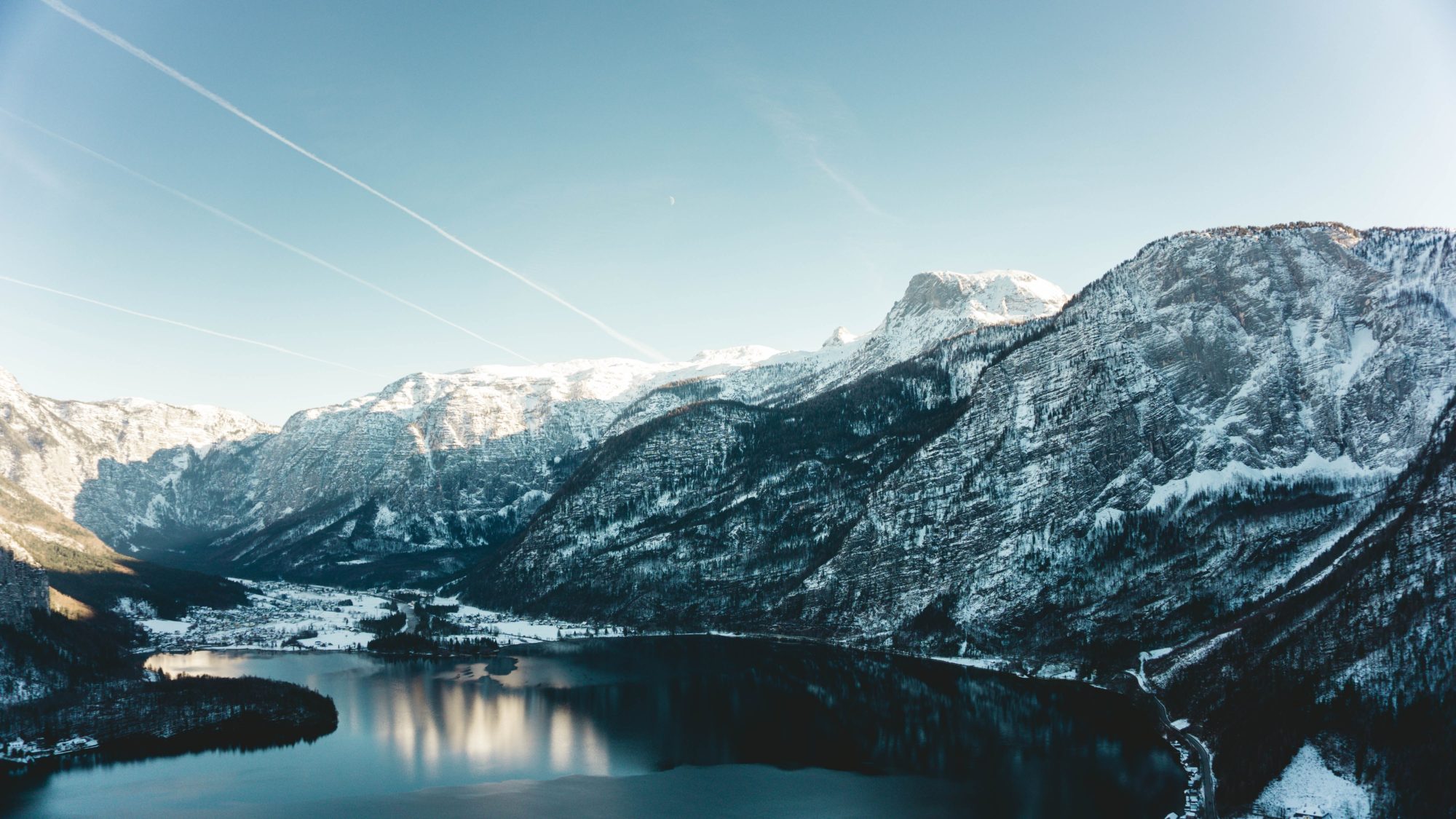 Located in the autonomous Upper Austria region and featuring some of the best mountains in Europe, Hallstatt is full of 16th Century Alpine houses. Due to its unique houses, the town was declared a World Heritage Site by UNESCO in 1997.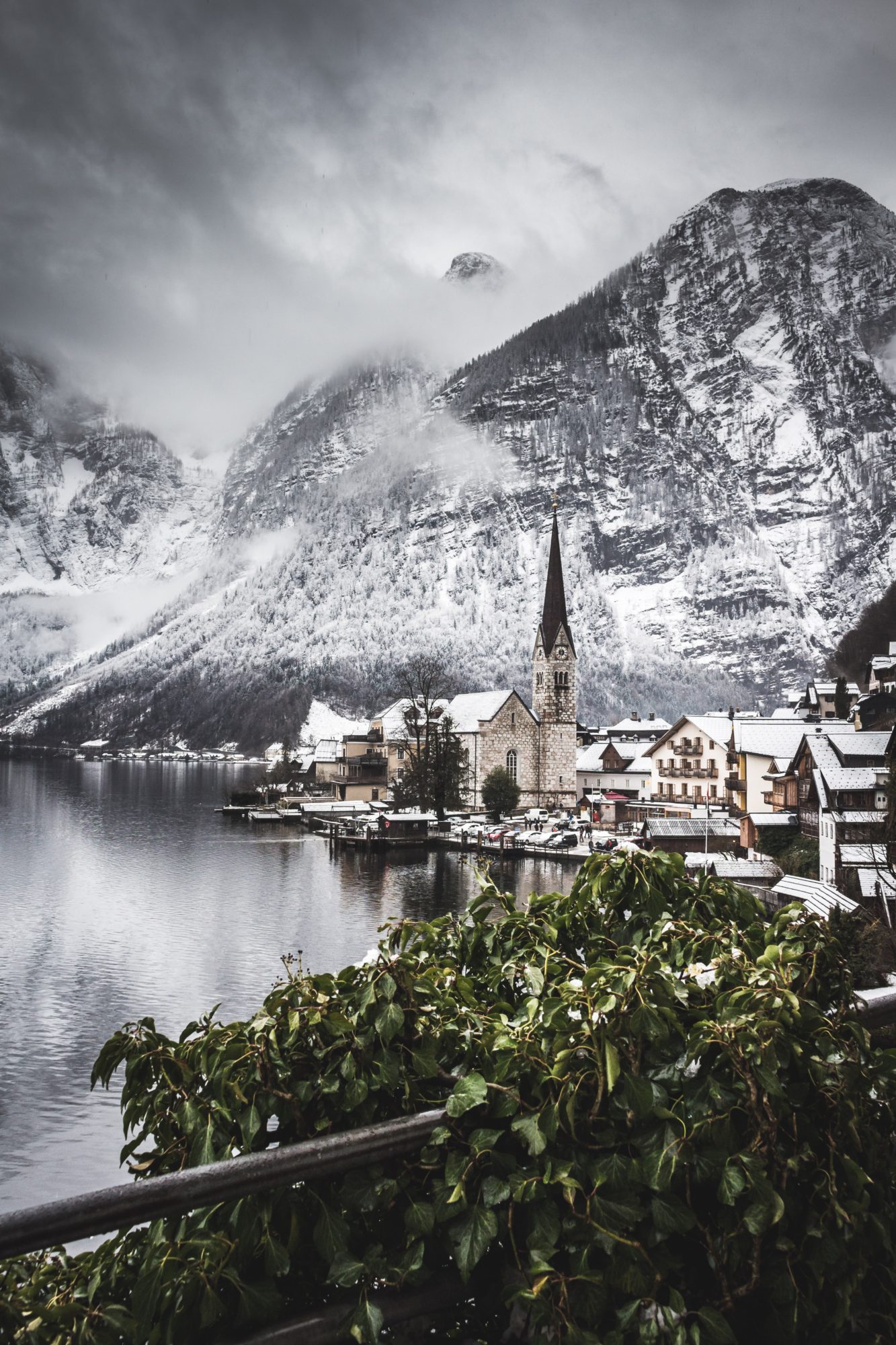 If you are looking to relax and slow your pace down, Hallstatt is perfect for you.
9. Cesky Krumlov, Czech Republic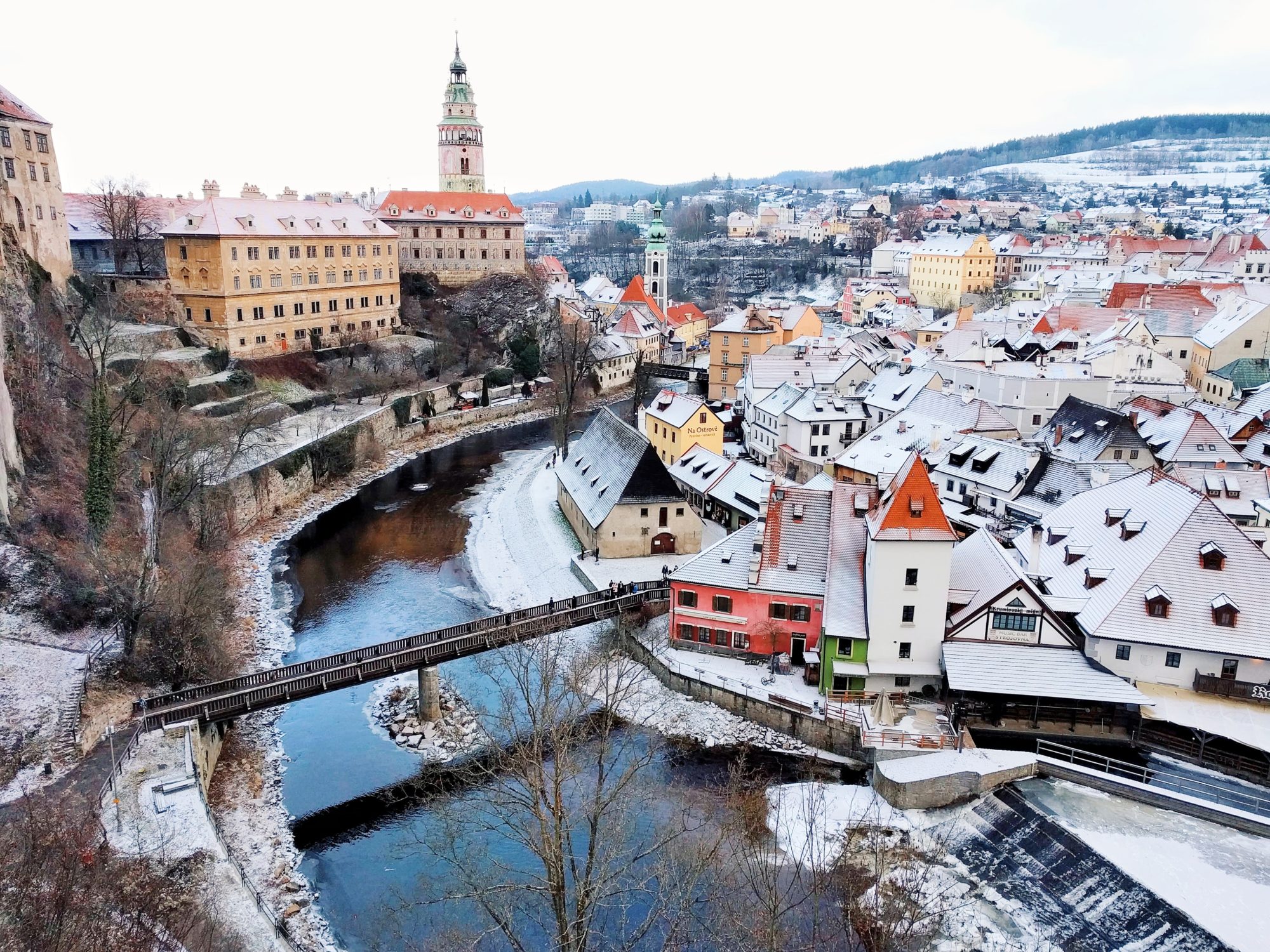 If friendly locals, beautiful scenery, and good beer sound like something you'd enjoy, then head to Cesky Krumlov. You won't find this town in many guidebooks, but that's what makes this place so special.
Be sure to visit the castle that the town is centered around. It is the second biggest castle in the country and it is well worth a visit. Be ready to never leave Cesky Krumlov, one of the prettiest mountain towns around.
10. Varenna, Italy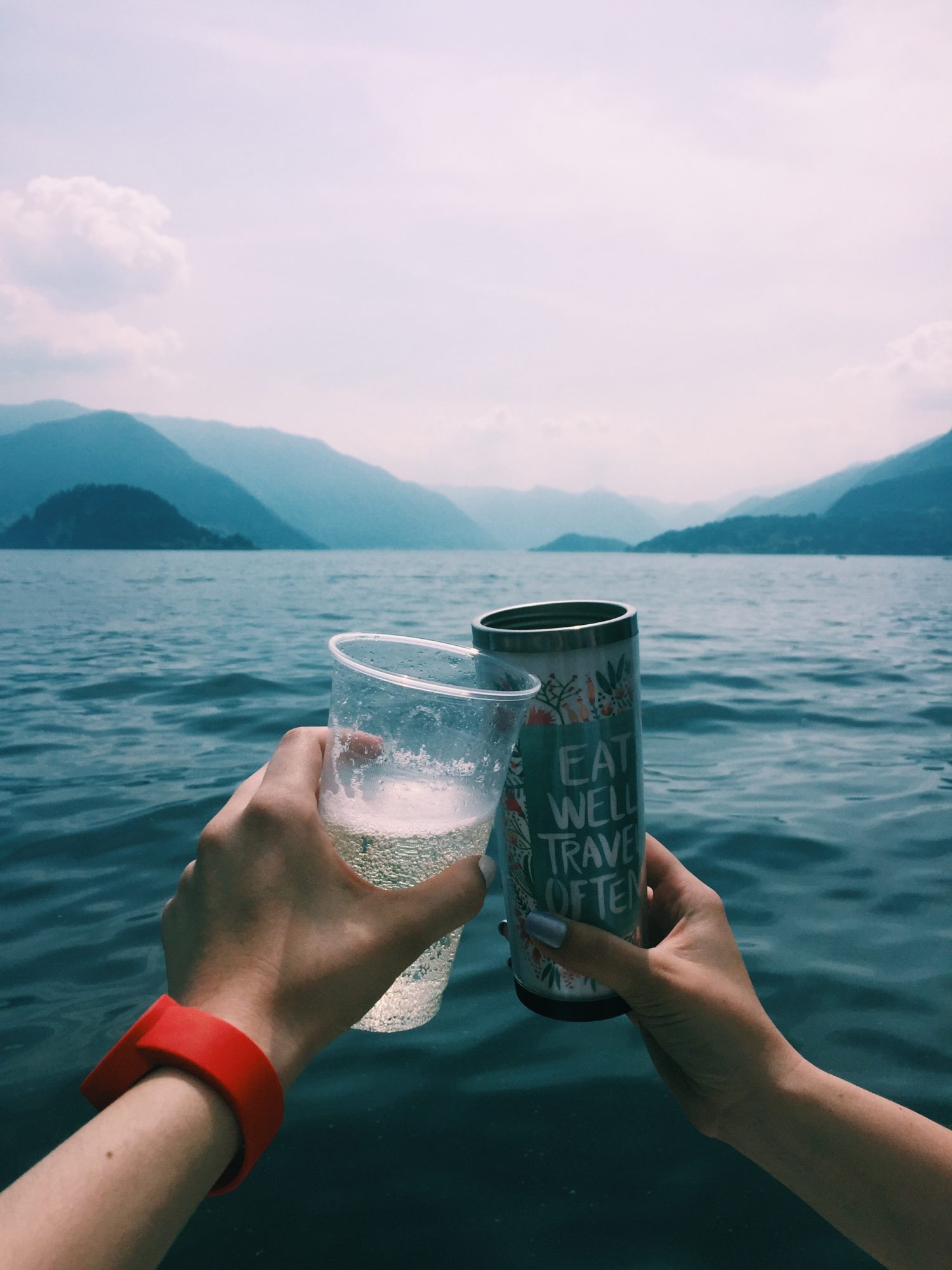 Situated just north of Milan, Varenna is a beautiful town on the shores of Lake Como.
It is a great place to start any hiking or mountain biking adventure in the region. With its waterfront cafes, delicious food, small streets and mountains as your background, Varenna is one of the best European mountain towns for photographers.
11. Salzburg, Austria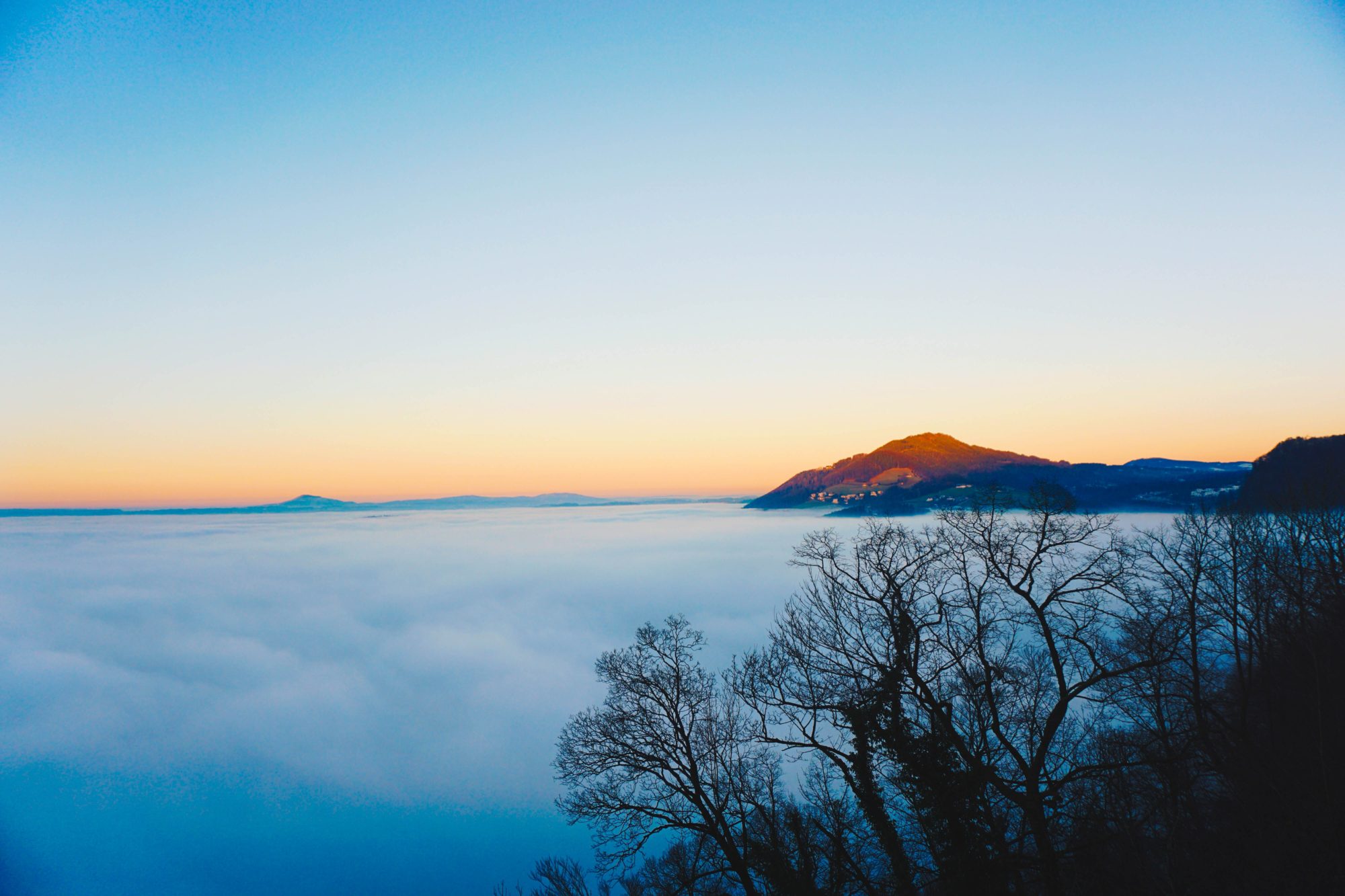 Its literal translation means, "Salt Castle", Salzburg is famous for being the setting of the Sound Of Music. Beyond this, it is a UNESCO World Heritage Site and looks like the town was taken directly from a fairy tale book.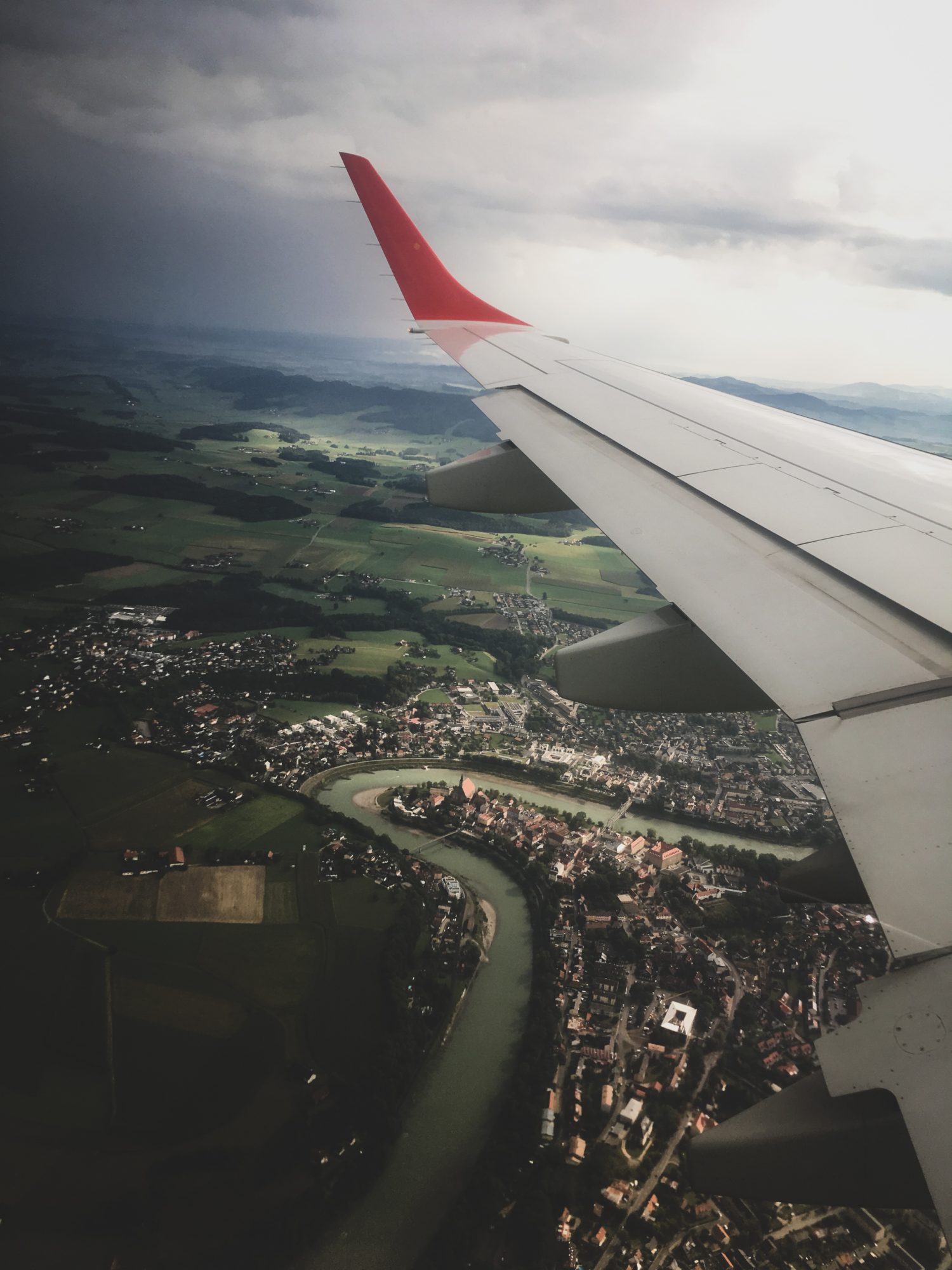 12. Bled, Slovenia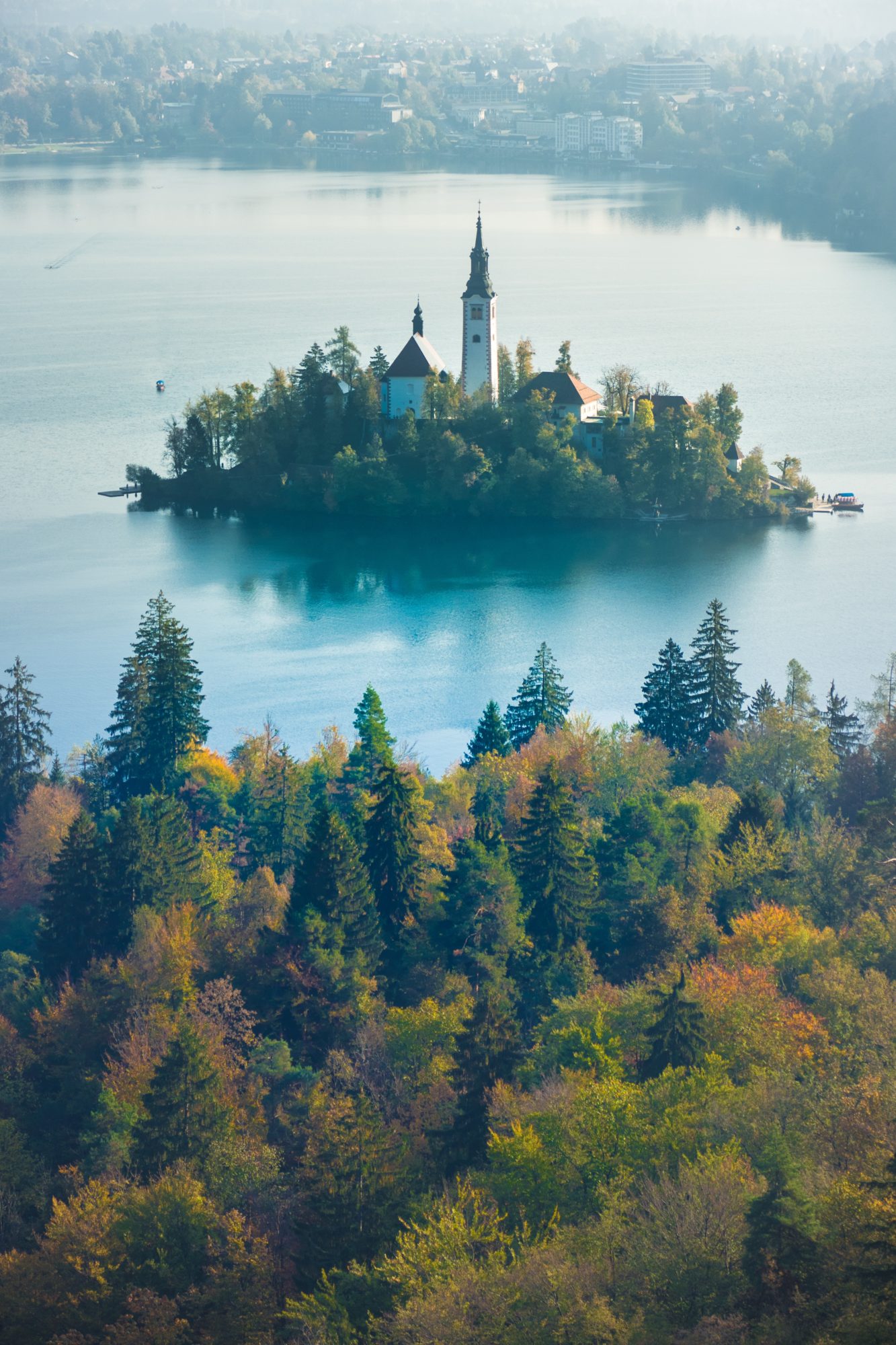 The tiny town of Bled is known for its beautiful namesake, Lake Bled, but offers so much more.
Be sure to check out Bled Castle, which is way up in the mountains and offers spectacular views of the valley below. During summer, check out Vintgar Gorge, a 1.6 kilometer (1 mile) boardwalk that leads you through some incredible scenery along the river.
Despite its small size, Bled has to be one of the best European mountain towns on offer!
13. Interlaken, Switzerland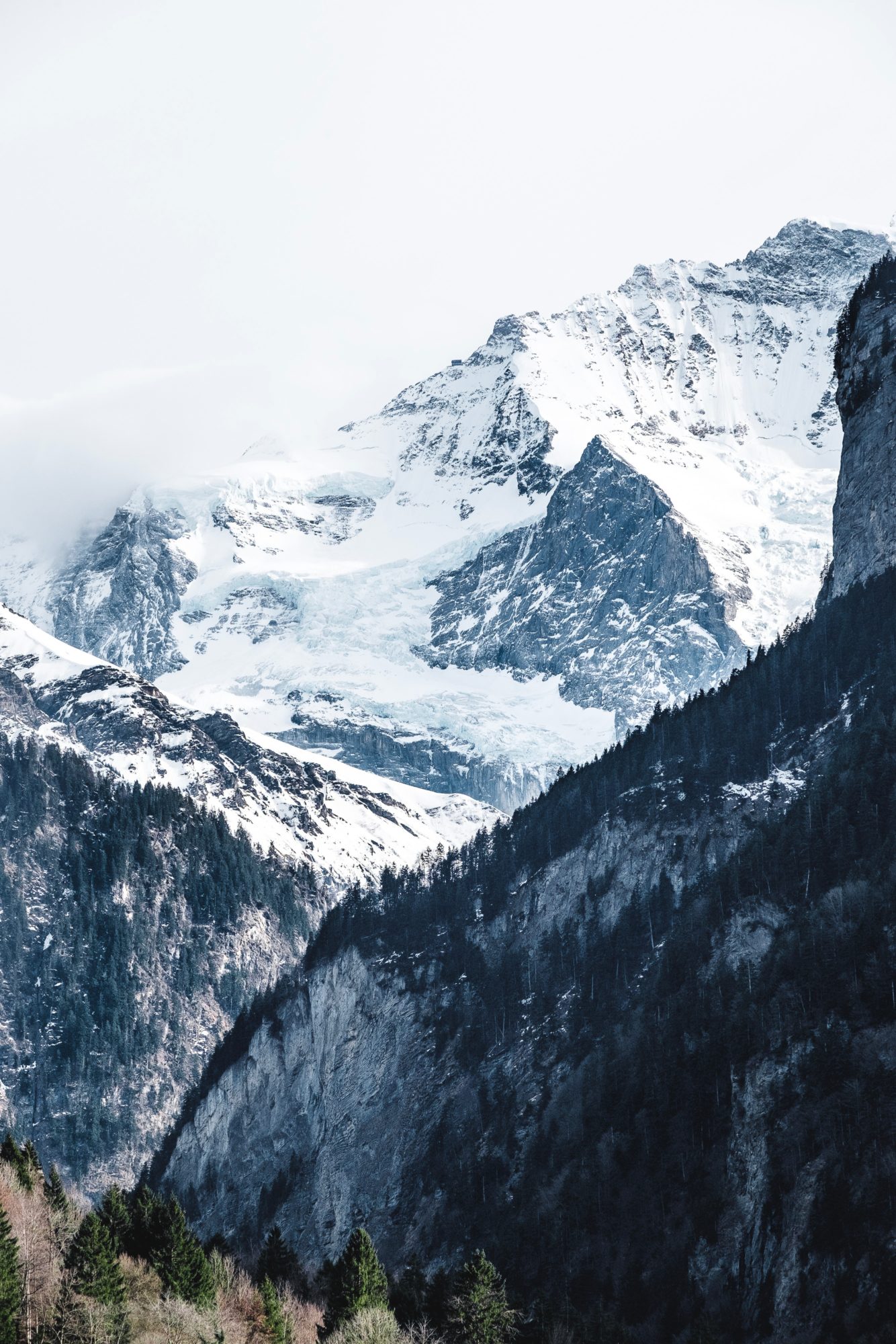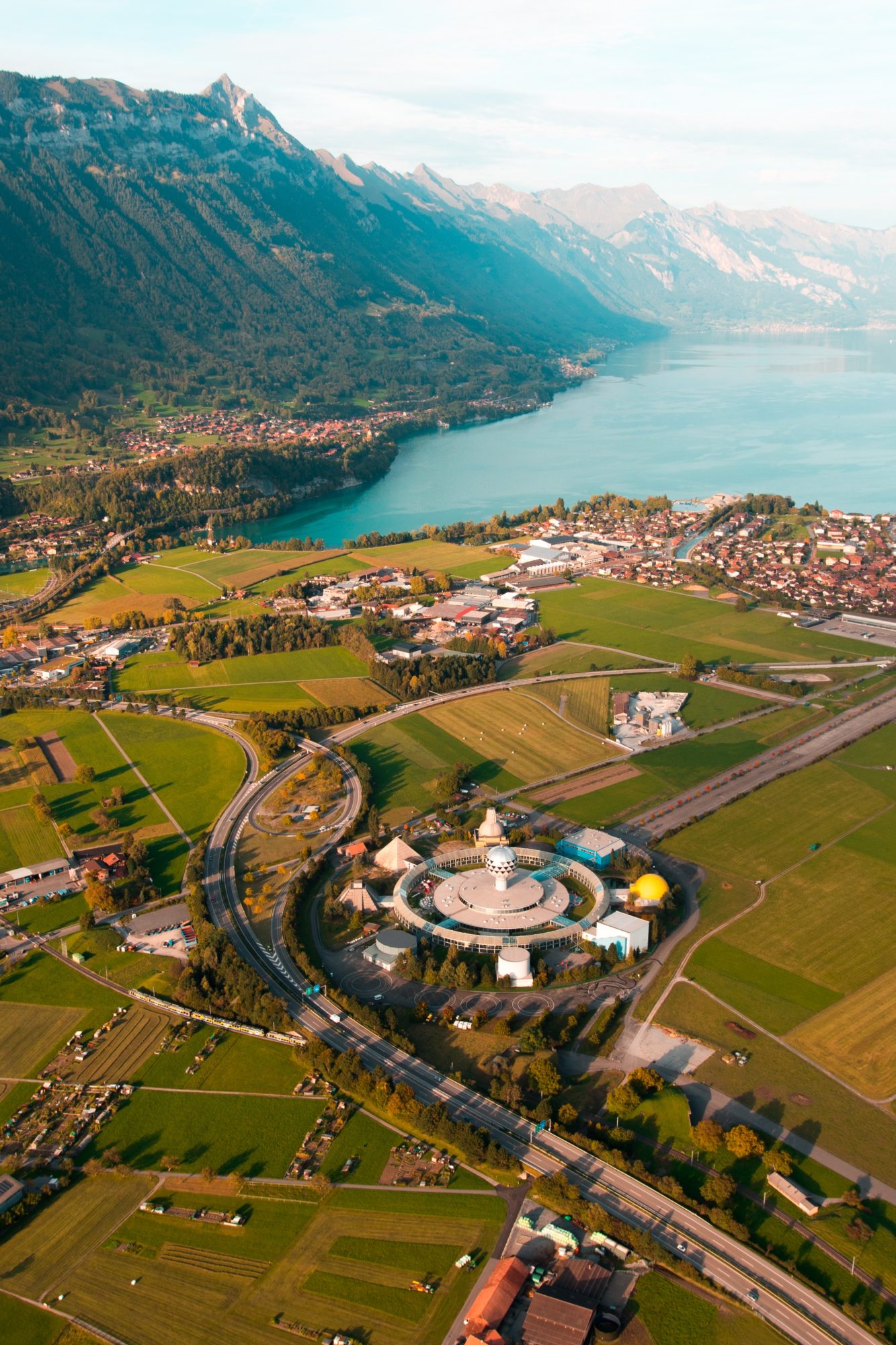 Whatever kind of adventure you are looking for, it can be found in Interlaken. Whether it be hiking, skiing, or paragliding, this adventure town is up for any challenge.
At night, Interlaken is surprisingly lively as many visitors come from all over the world to experience this mountain town.
14. Olden, Norway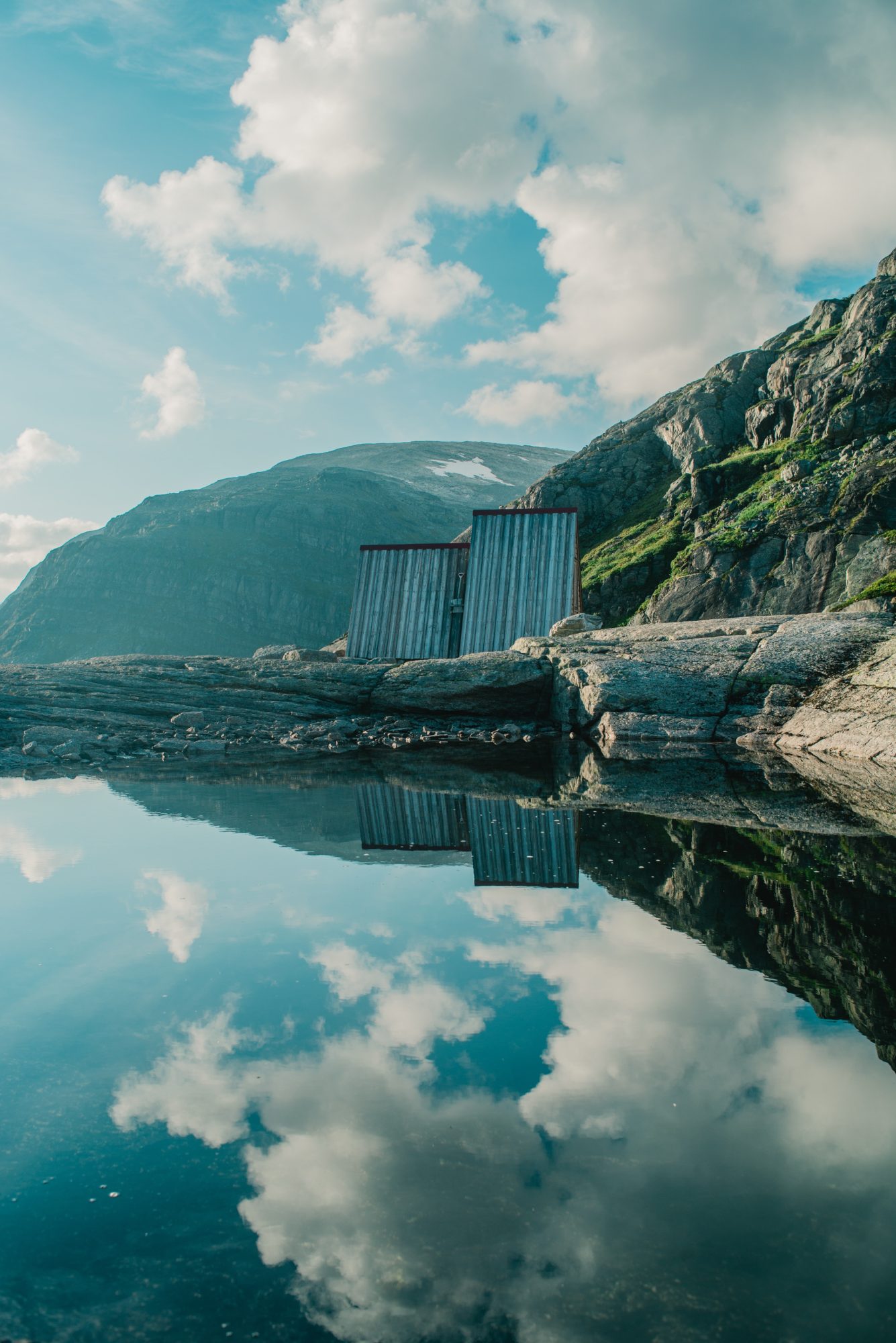 Located in central Norway, Olden is at the foot of massive fjords. The town is one of the best places in Norway to view the fjords that the country is known for.
Be sure to visit in the summer and kayak down the river. It is by far the best way to see the fjords up close and personal.
15. Sintra, Portugal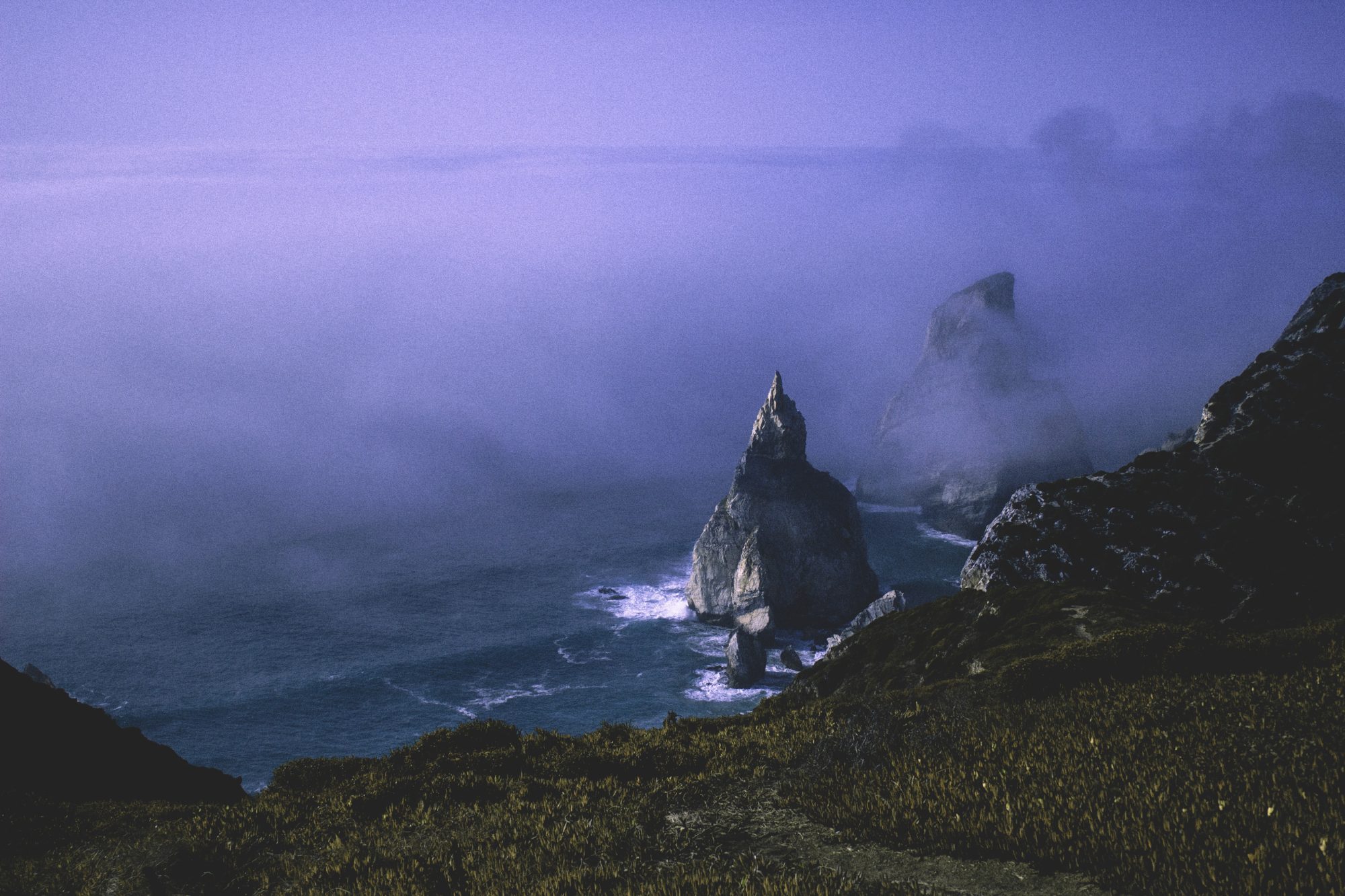 While Sintra is not your classic European mountain town, it is unique in its own Mediterranean way. A day trip from Lisbon, Sintra has exploded in popularity in recent years.
Be sure to check out the Pena Palace and be ready to be amazed by its incredible detail and colors.
---
Where else would make your list of best mountain towns in Europe? Feel free to comment below!
Suggested next reading: 7 Spots In Europe That Can Be Overlooked (But Definitely Shouldn't Be)