There may be hardly anyone who has visited India and returned disheartened. One can find people sharing their most unique travel experiences in India everywhere.
From colorful performances, interesting rituals, beguiling festivals to rickshaw rides, this vibrant country has so much to offer. Also, from history to places to visit, and from food to accommodation, must have experiences in India are exceedingly numerous. To put it differently, there are so many things to do in India that'll mesmerize you.
There are certain unique experiences that you can only have in India. Read on to find out what each one is!
The Most Unique Travel Experiences In India Include:
Going Glamping
Traveling Aboard Indian Luxury Trains
Witnessing The Kumbh Mela
Exploring The Forts Of Rajasthan
Sailing Across The Kerala Backwaters
Attending Wonderful Festivals
Trekking In The Himalayas
Witnessing Ganga Aarti At Varanasi
Gorging On Scrumptious Food
Admiring The Beauty Of The Taj Mahal
Planning A Bike Trip In Ladakh
Staying At A Heritage Hotel
Being A Part Of An Indian Wedding
Attending Cultural Performances
Taking A Rickshaw Ride In Chandni Chowk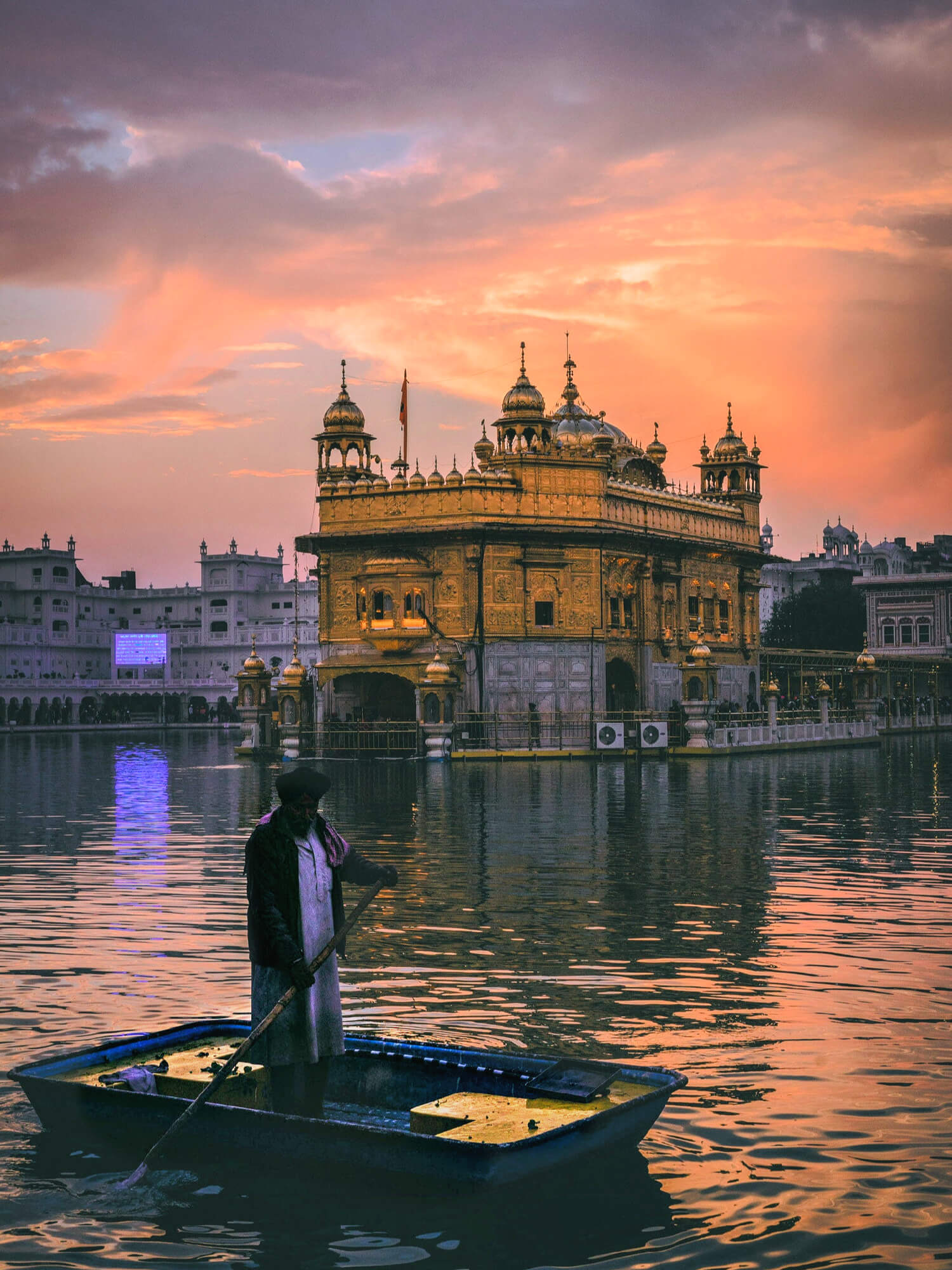 ---
1. Going Glamping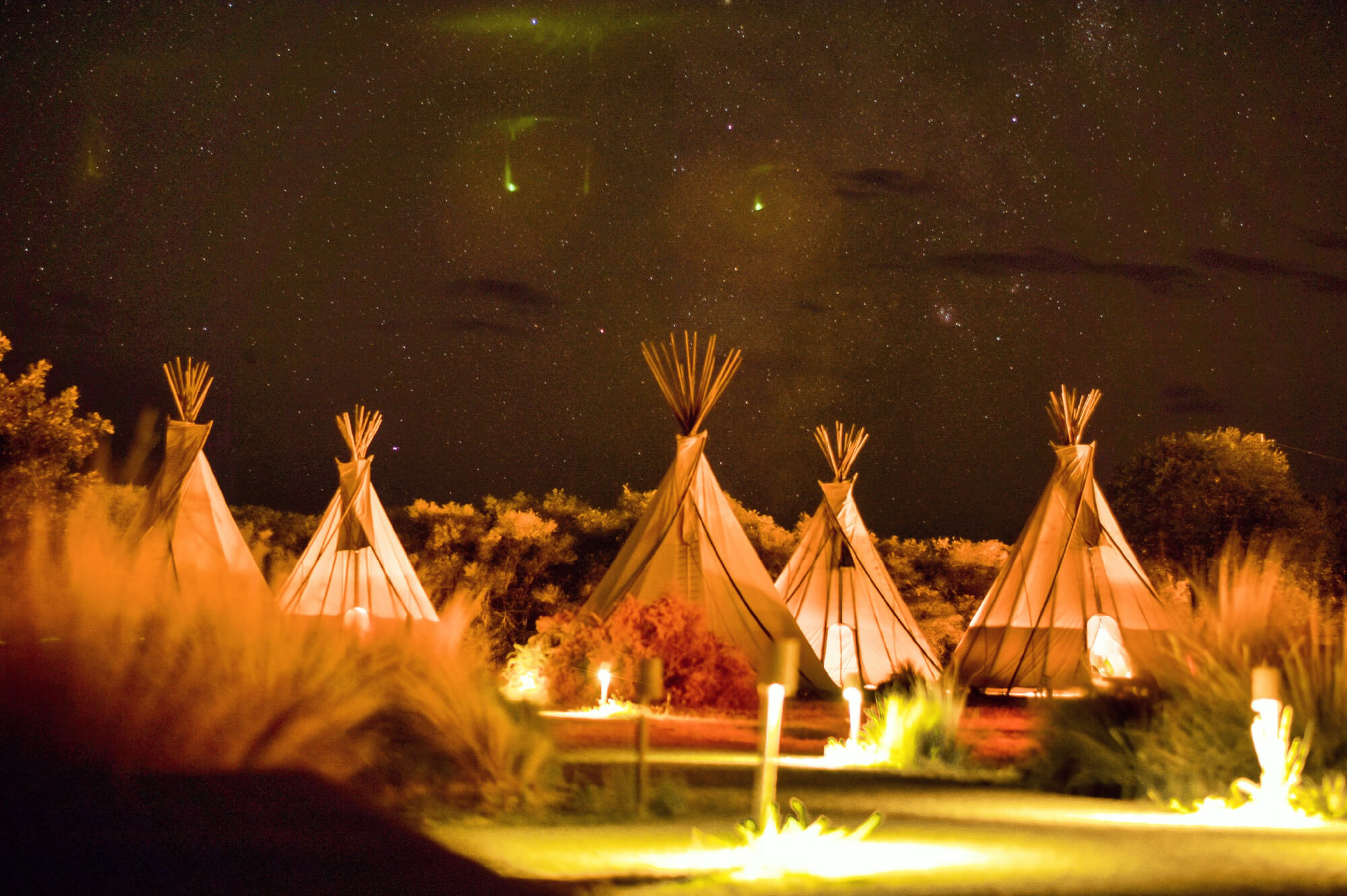 Ditch camping and enjoy Glamping in India. Realize your dream of adventure with a twist of lavishness and luxury. This unique activity is slowly becoming one of the latest travel trends. Luxurious tents nestled everywhere, be it in the deserts, along beaches or in the mountains, all offer a memorable stay.
Location: Goa, Ladakh, Jaisalmer, Ranthambore, etc.
2. Traveling Aboard Indian Luxury Trains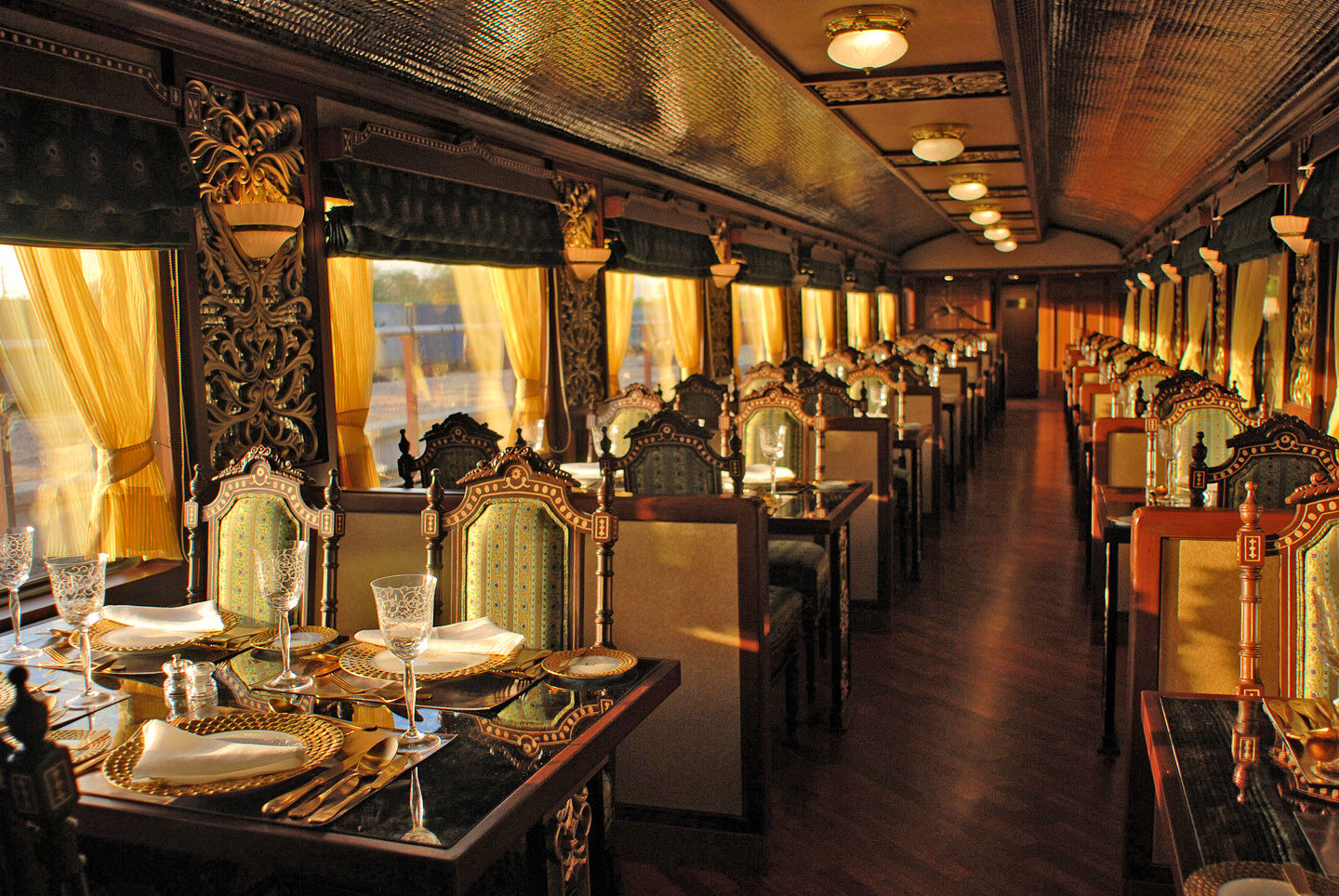 From local trains, toy trains to the bullet train, India is the only country which offers a plethora of options for traveling. Standing out amongst the rest are the luxury trains in India that will beguile with a memorable ride. Recreating the magic of the royal era, these trains offer a unique experience in India by pampering you like a king.
Location: Delhi, Agra, Rajasthan, Maharashtra, South India, etc.
3. Witnessing The Kumbh Mela
Happening after an interval of 12 years at one of the four locations, Kumbh Mela draws millions of visitors. The mass Hindu pilgrimage is one of the most unique festivals in India. Listed in the UNESCO's Intangible Cultural Heritage List, the event plays an important part in the soteriology of Hinduism.
Witnessing this ancient festival is bound to be one of the more unique travel experiences in India that a visitor could have.
Location: Haridwar, Ujjain, Allahabad (Prayagraj), Nashik, etc.
4. Exploring The Forts Of Rajasthan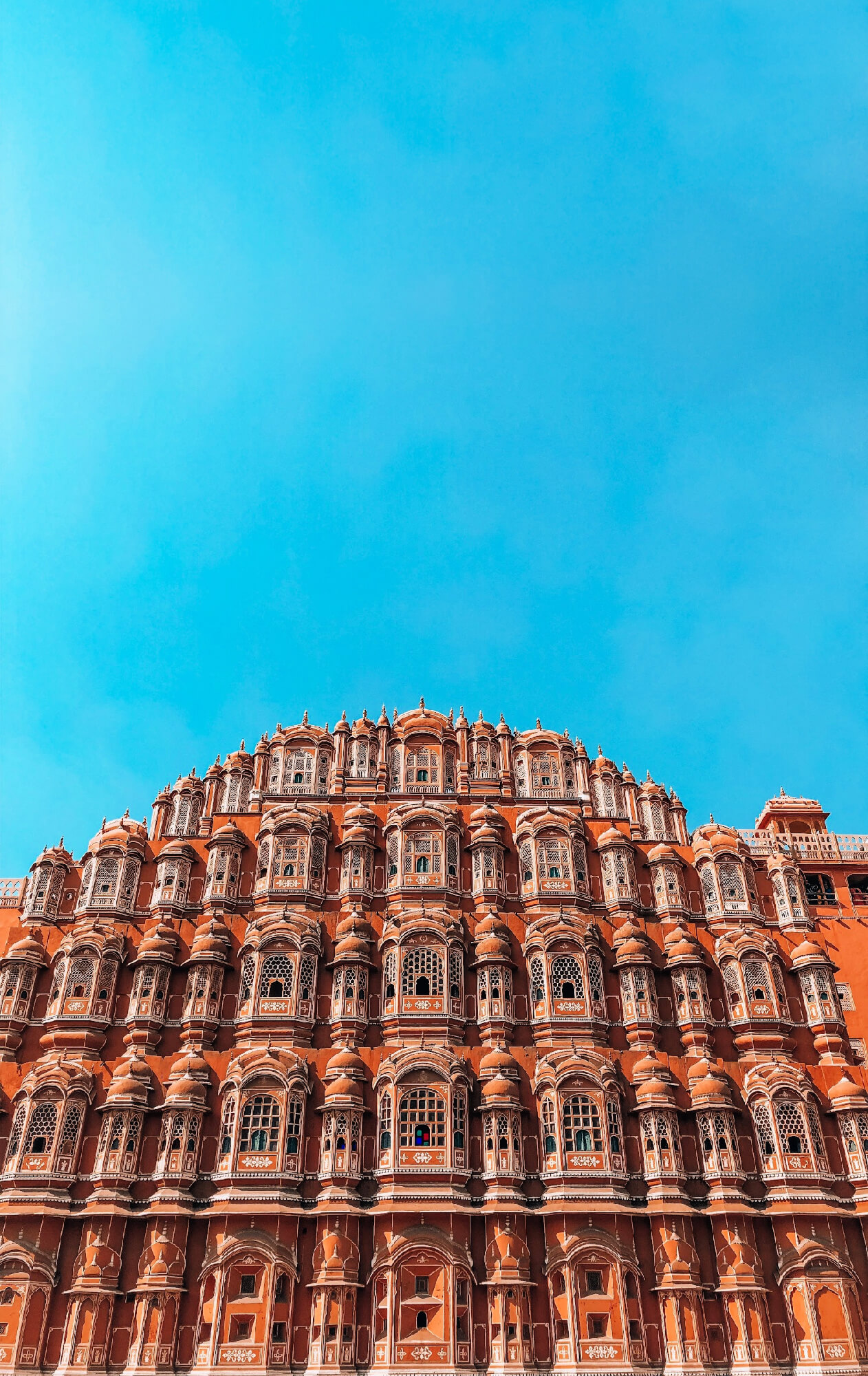 Standing gloriously as a testimony to royal chivalry, the magnificent forts in Rajasthan mesmerize onlookers. Unveil the mysteries, immerse yourself in these cultural treasures and enjoy a time travel back into history. Beautifully lit with lights in the evening, these architectural marvels present a unique spectacle.
Besides the forts, the palaces in Rajasthan are also counted as the best places to visit in India.
Location: Jaipur, Udaipur, Jaisalmer, Jodhpur, etc.
5. Sailing Across The Kerala Backwaters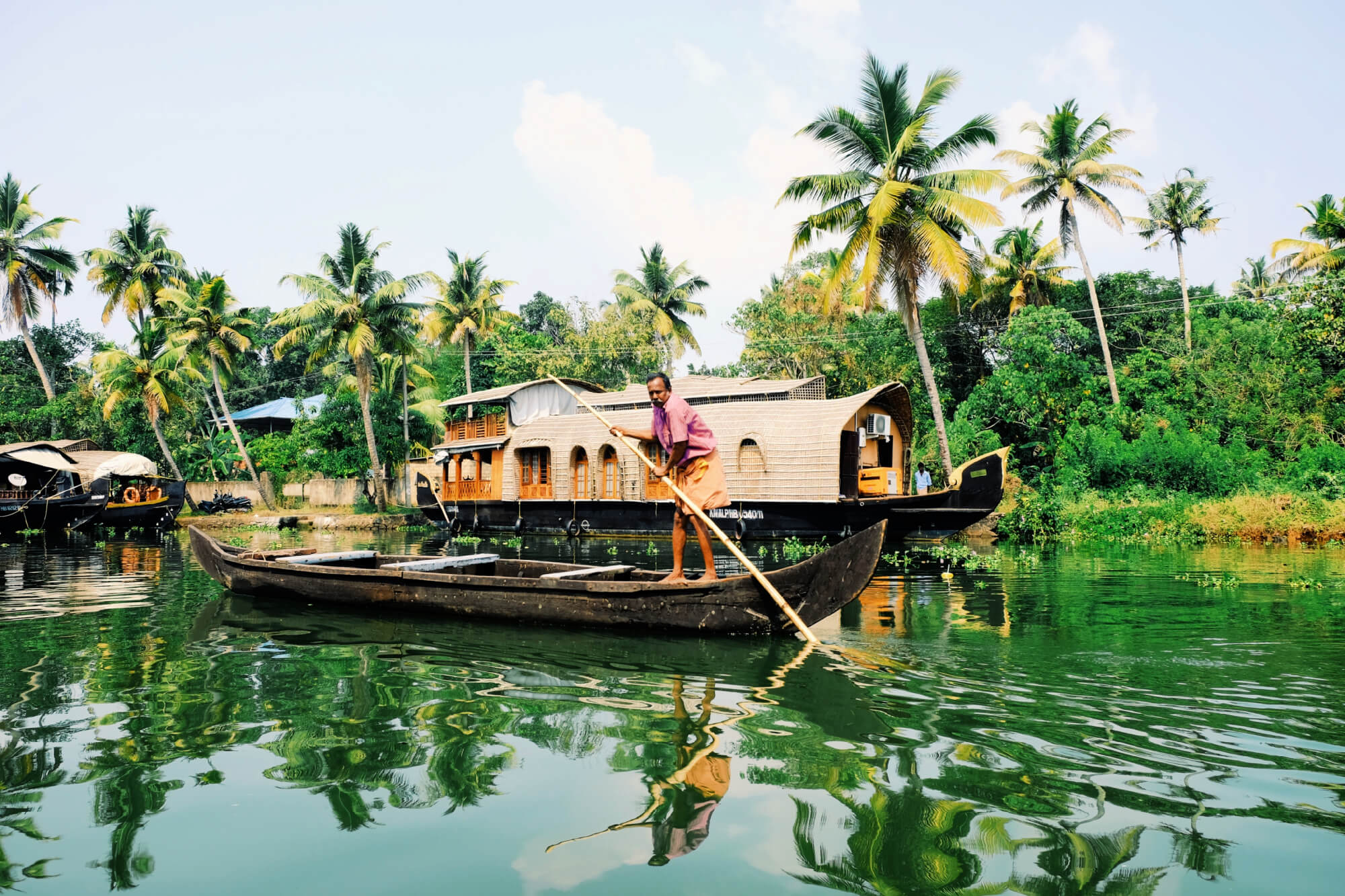 The Kerala backwaters are the pride of "God's own country". Showcasing a perfect confluence of rivers, lakes, sea and other water bodies, the Kerala backwaters are blissful beyond description. Nowhere else other than in India can you delight in an experience of cruising along these scenic wonders.
Staying on the houseboats while slowly gliding on these backwaters must feature on your bucket list to do in India.
Location: Alleppey, Kumarakom, Cochin, Kollam, etc.
6. Attending Wonderful Festivals
Home to various religions, India celebrates a number of exciting festivals. From the Festival of Colours in Vrindavan, Hornbill in Nagaland to the Sunburn Festival in Pune, all of them are unique and memorable in their own way. The culture, age-old customs, and amazing festivities will render you speechless.
A great option would be to venture to Goa in Southwestern India and experience Good Friday or the Feast of the Three Kings. These are rich and vibrant celebrations and showcase the long history of Catholicism within India. A fact that is not known to all. See here for more.
Location: Mathura, Arunachal Pradesh, Mysore, Leh, Goa, etc.
7. Trekking In The Himalayas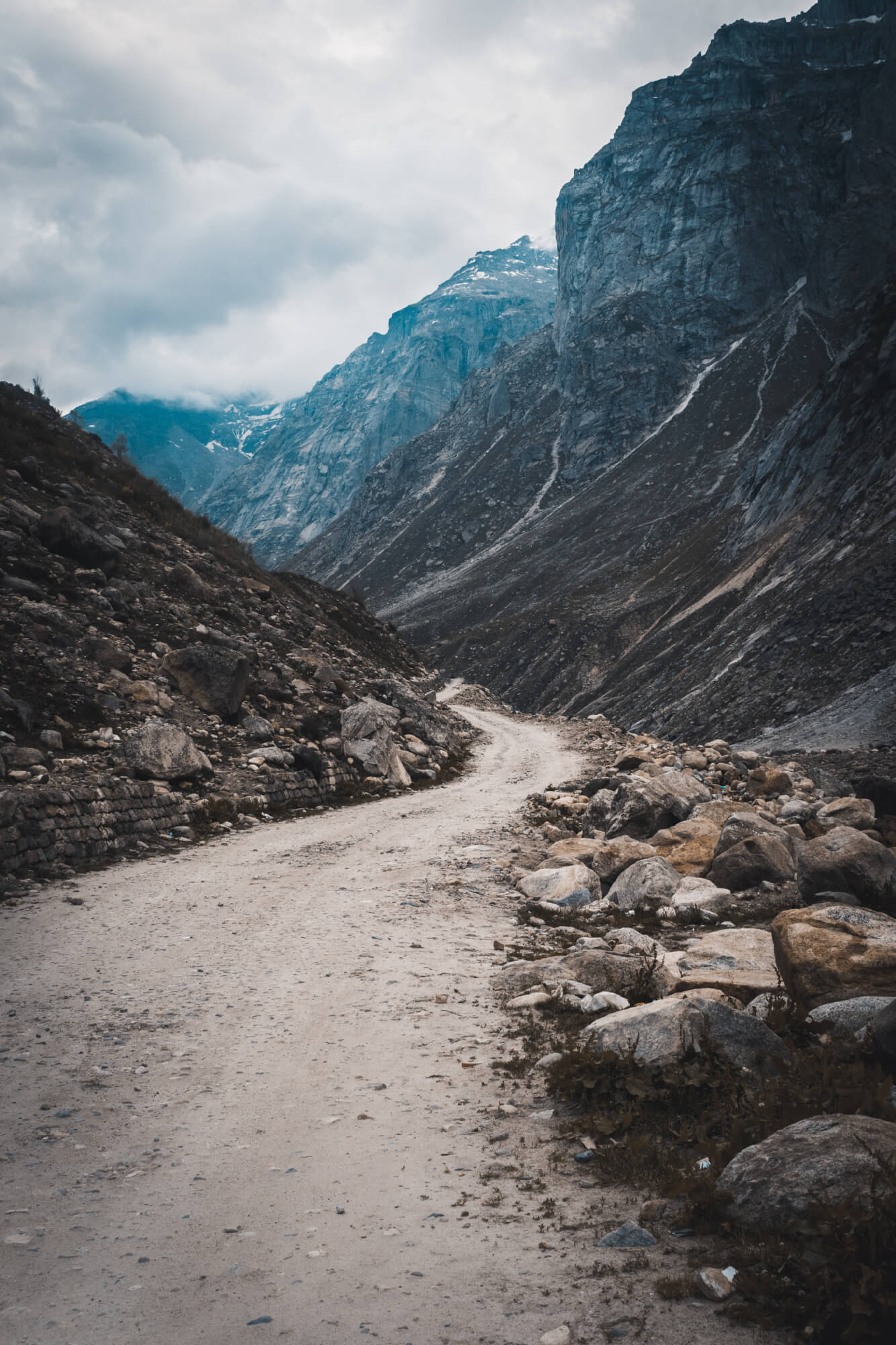 Fancy a bit of an otherworldly challenge? Trekking in the Himalayas may be right up your street.
Filled with wonders such as snow leopards, giant butterflies, forests of pine, beautiful lakes, tea estates, and mountain communities, going to the Himalayas in India will present you with all kinds of sights, smells, experiences and—dare to mention—challenges.
There are many challenging hikes on offer including Spiti Valley trek (pictured), the Hemis Festival trek and the Markha Valley trek. But your possibilities are endless, click here for some more hiking options.
Location: The Indian Himalayan Region

8. Witnessing Ganga Aarti At Varanasi
Although this spectacular ceremony also takes place in Haridwar and Rishikesh, Ganga Aarti in Varanasi stands out amongst the rest.
While fascinating innumerable spectators, this ethereal presentation brings countless people to Dashashwamedh Ghat every evening. It's a great place to people-watch and let the time pass by!
Location: Varanasi
9. Gorging On Scrumptious Food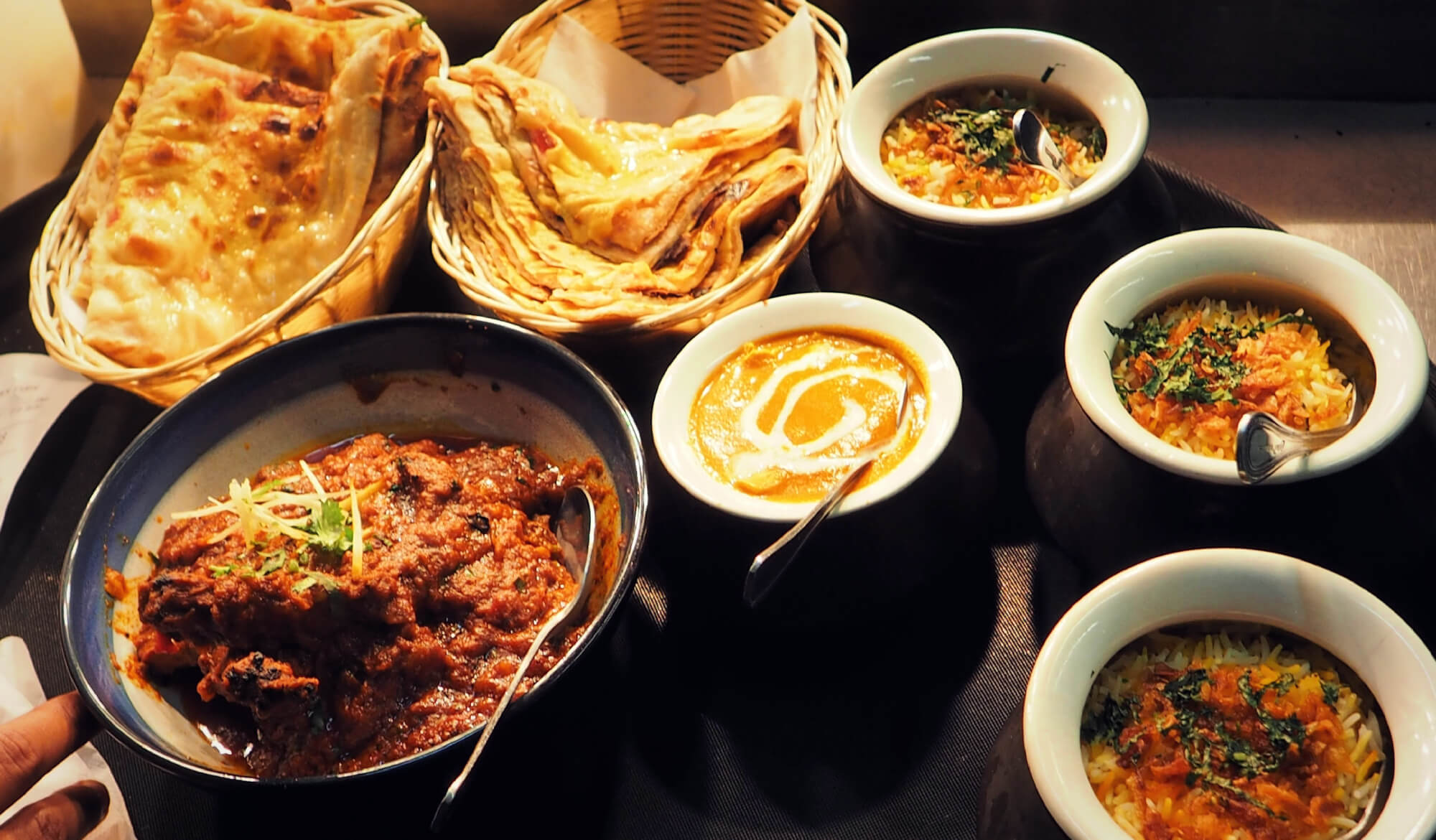 A haven for foodies, India brings to the table a number of varieties of foods and flavors. Be it the lip-smacking street food to the sumptuous cuisines, authentic delicacies to home-made dishes, everything can make you drool.
If you've tried Indian food abroad, you've never properly tried it. Indian food MUST be tried in India. It's authentic, varied and has a rich history. Each region in India offers something unique and different!
For example, the food in Goa is so different from the Punjabi food up North, and there is also Bengal, Gujarat, Ladakh, and much more! See here for more information on food around India.
Location: All over India
10. Admiring The Beauty Of The Taj Mahal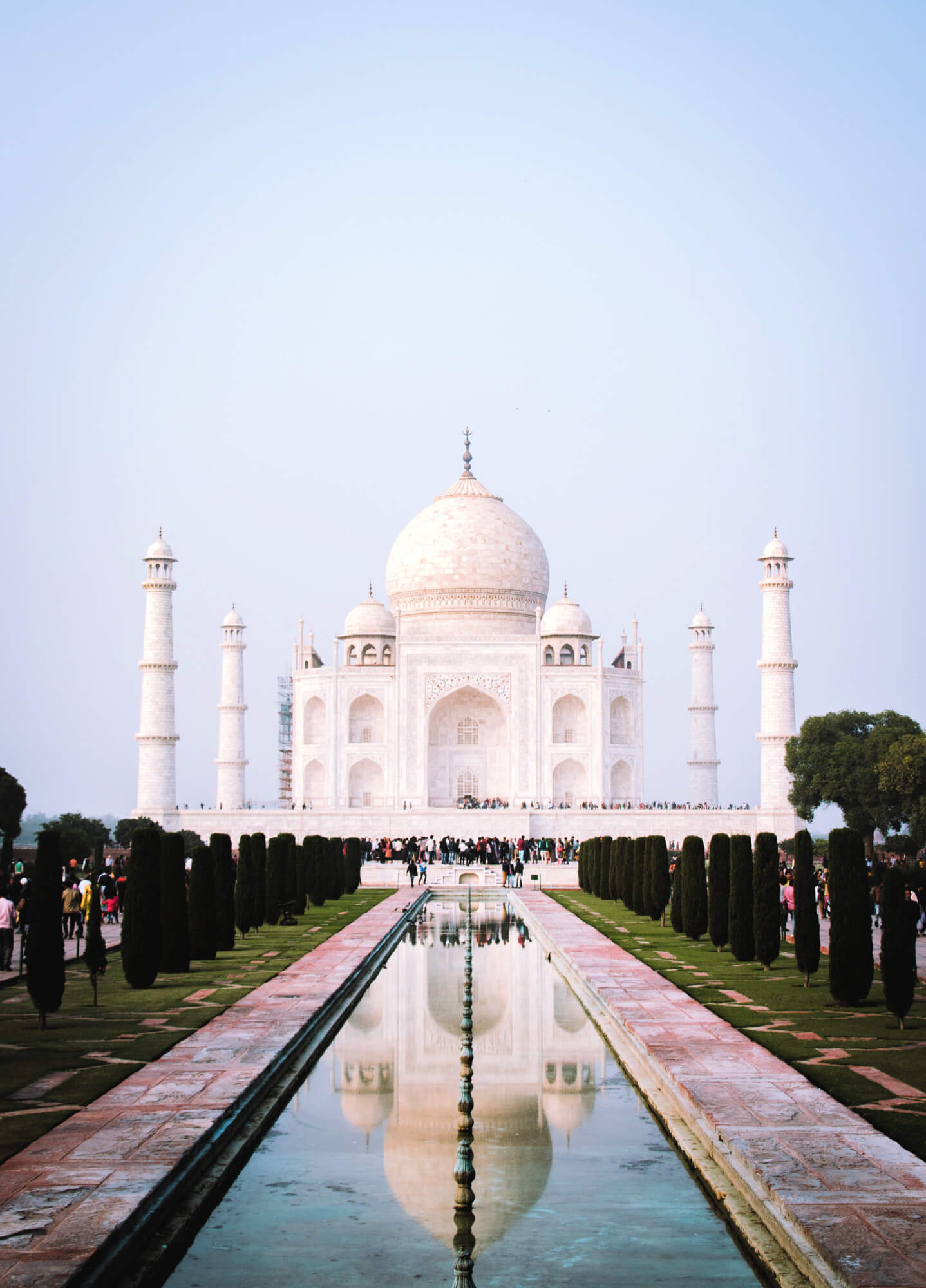 Standing as an epitome of love, the Taj Mahal exudes an unparalleled charm. Witnessing this architectural wonder during sunrise or on a full moon day is surely one of the must have experiences in India. The incredible views will get etched on your mind forever.
Sure, going to see the Taj Mahal may be a bit of a cliché, but experiencing this kind of landmark is one of the things you can only do India. So don't mind being a tourist for a little while!
Location: Agra
11. Planning A Bike Trip In Ladakh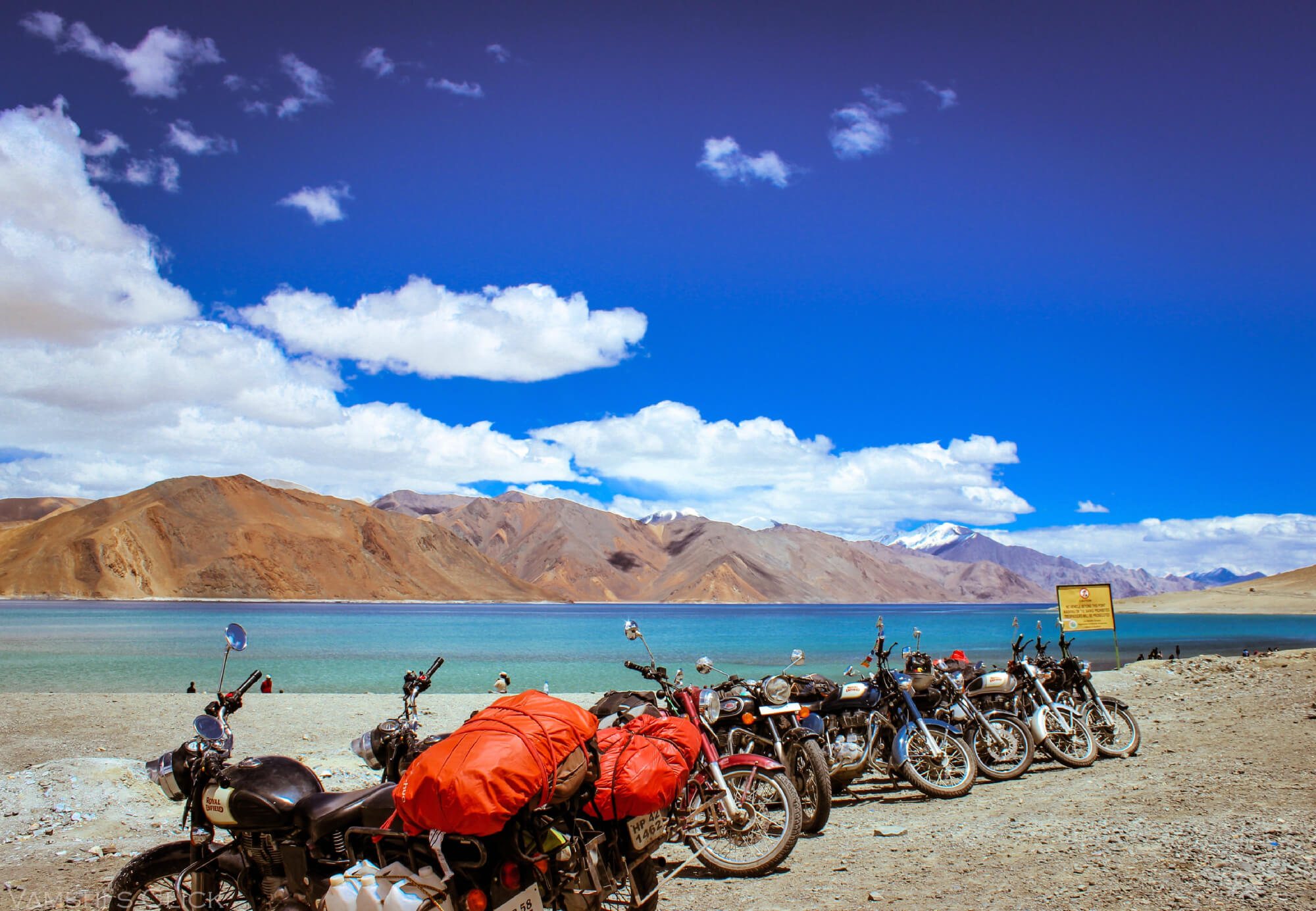 There's nothing better than exploring Ladakh on your bike. Riding on the world's highest roads is every biker's dream. The sound of your bike reverberating in the valleys is both heart-thumping and fun. Furthermore, passing by the hairpin bends and deep ravines makes for a truly adventurous time.
Location: Magnetic Hill, Khardung La, Pangong Lake, etc.
12. Staying At A Heritage Hotel
Vacations become all the more exciting when coupled with an unforgettable stay. Many heritage hotels in India have been serving their guests since times immemorial, affording them some of the best moments of their life.
Staying at a heritage hotel is one of the most unique things to do in India that can't really be done elsewhere. The world-class hospitality, excellent services, signature experiences, and elegant rooms are truly praiseworthy.
Location: Delhi, Agra, Rajasthan, etc.
13. Being A Part Of An Indian Wedding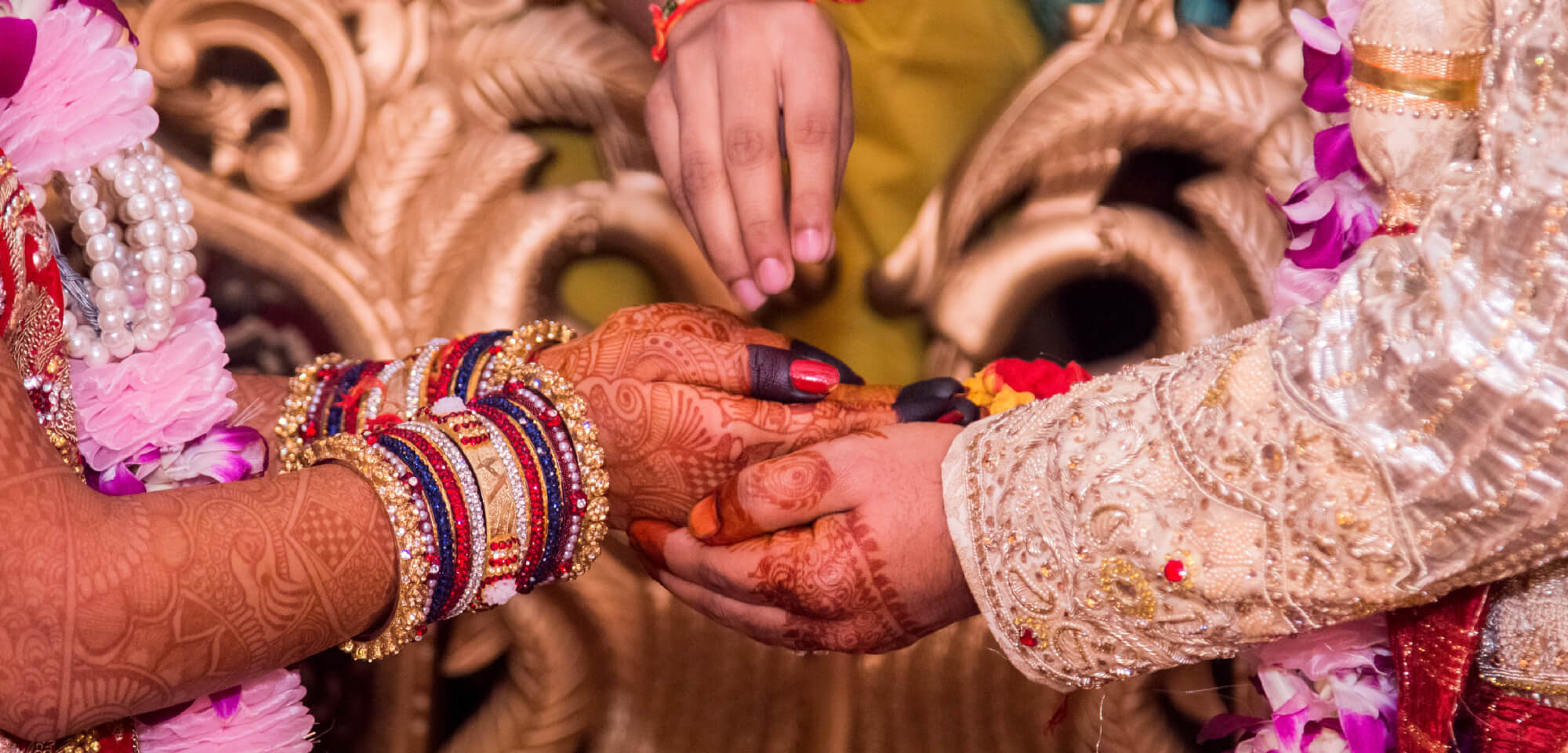 Comprising of many rituals, an Indian wedding is nothing less than an extravaganza. Talking to the people, observing interesting traditions and savoring tasty food offers an unforgettable cultural experience. Dance till you drop, take innumerable selfies and just have lots of fun.
Location: Delhi, Udaipur, Goa, etc.
14. Attending Cultural Performances
Taking place against marvelous backgrounds, the cultural performances in India present a sight to behold. A perfect mélange of emotions, expressions, rhythms and so much more, these performances are worth-witnessing.
Performed by skilled performers, the performances depict exclusive sagas, each special in its own way.
The Madras Music Season is well worth a look to experience classical Indian music and dance. Located in Chennai in Southeastern India, the season occurs from mid-November to January.
Location: Konark, Khajuraho, Rann of Kutch, Rajasthan, etc.
15. Taking A Rickshaw Ride In Chandni Chowk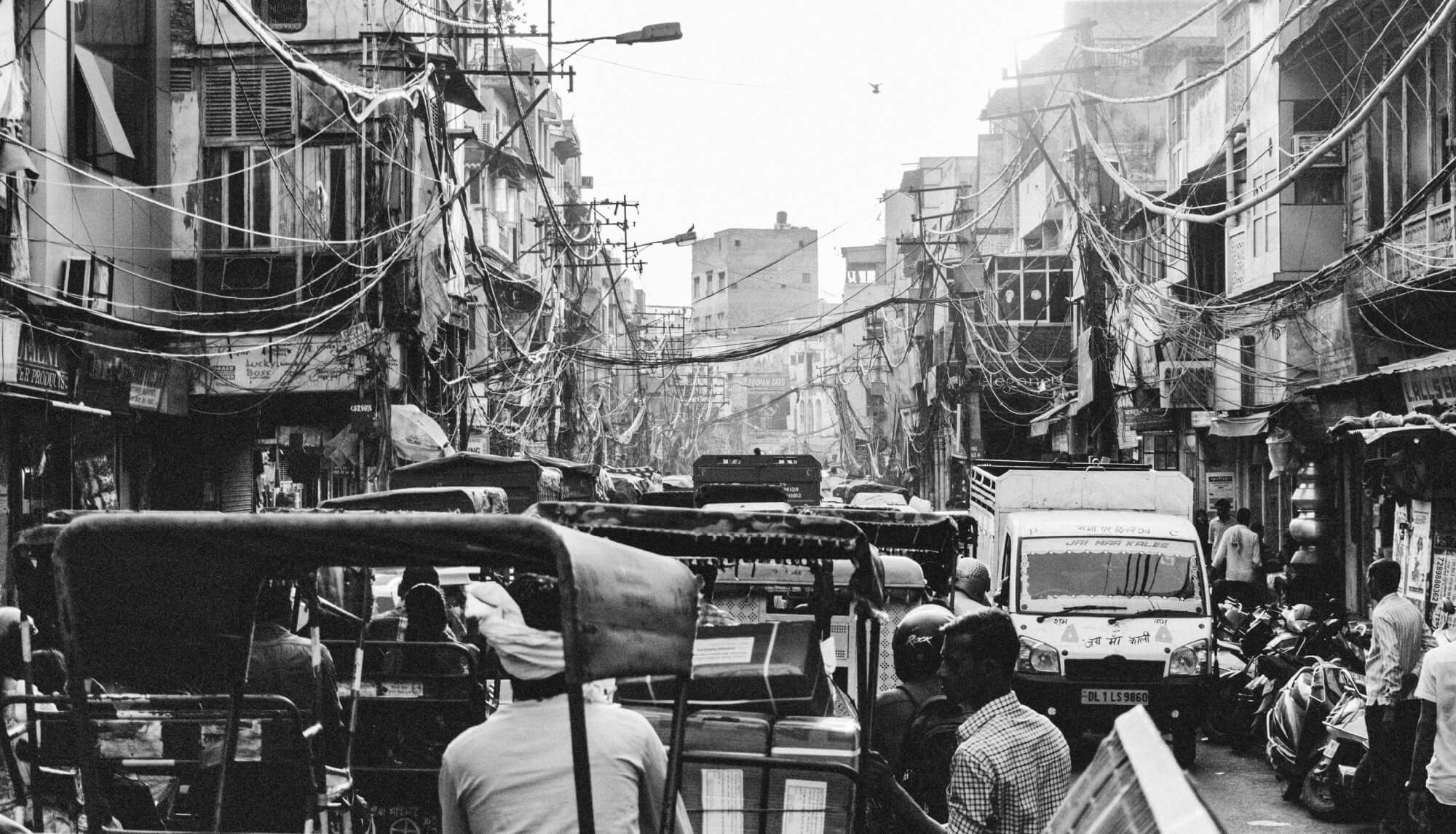 Quite economical, a rickshaw ride in Chandni Chowk allows you to traverse the bustling area with ease. Taking you to some of the more inaccessible areas, the journey is something that you will remember for a lifetime.
Board an e-rickshaw or a manual one, moving at a slow pace, these rickshaws will help you tour the area properly with many of the guides very enthusiastic to ensure you have a great time.
Location: Chandni Chowk in Delhi
---
To truly revel in all these unique travel experiences in India, the country must be visited more than just once!
Do you know of any other must have experiences or crazy things to do in India that you'd like to add to our list? Feel free to comment below.
Suggested next reading: 8 Splendid Things To Do While Traveling To Nepal