If you're like anyone else this time of year, you started researching destinations to go to as soon as the leaves began to fall. While a weekend getaway might be sufficient for some, others might be interested in going abroad to warm countries in a more exotic locale.
Sure, you might immediately be daydreaming of Paris or New York, but these cities start becoming increasingly cold from October and so your mind should drift further south for warm countries.
Many countries that are warm this time of the year are located in the Southern Hemisphere (I'm looking at you South America!) where it is now almost summertime and there is a warm climate.
Besides being warm, it's important to book a trip to a cheaper country. That way your money gets stretched further and more fun can be had.
The Best Cheap & Warm Countries To Visit
Mexico
Colombia
Thailand
Indonesia
Argentina
South Africa
United Arab Emirates
Portugal
Croatia
Bolivia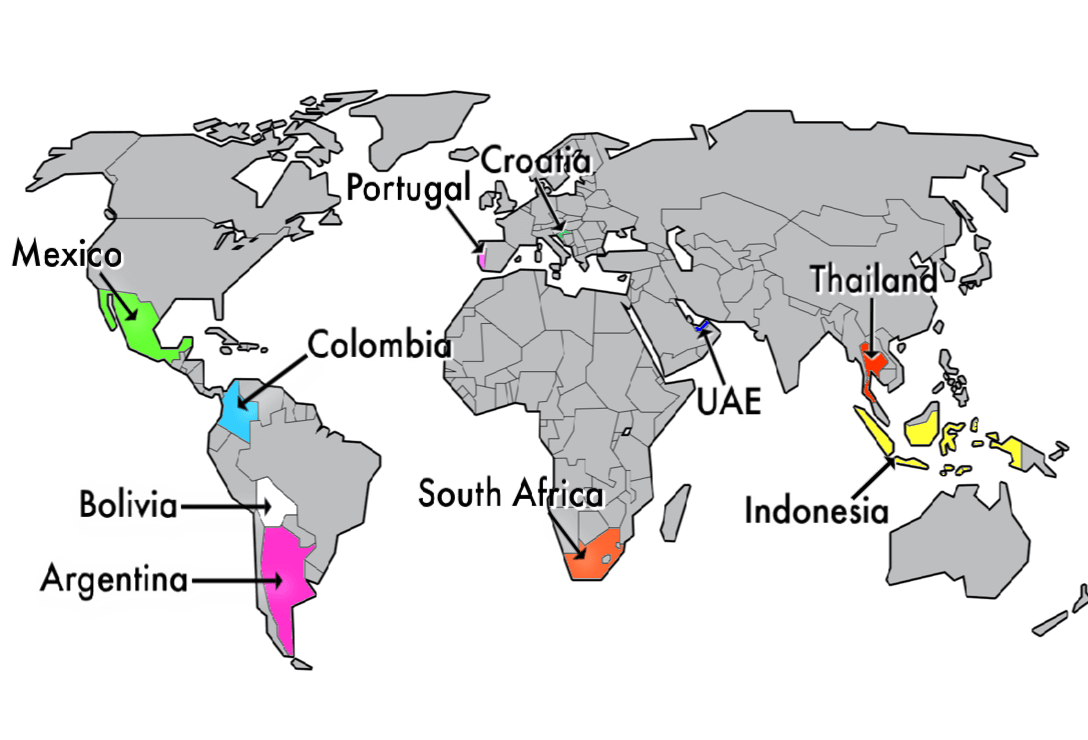 ---
1. Mexico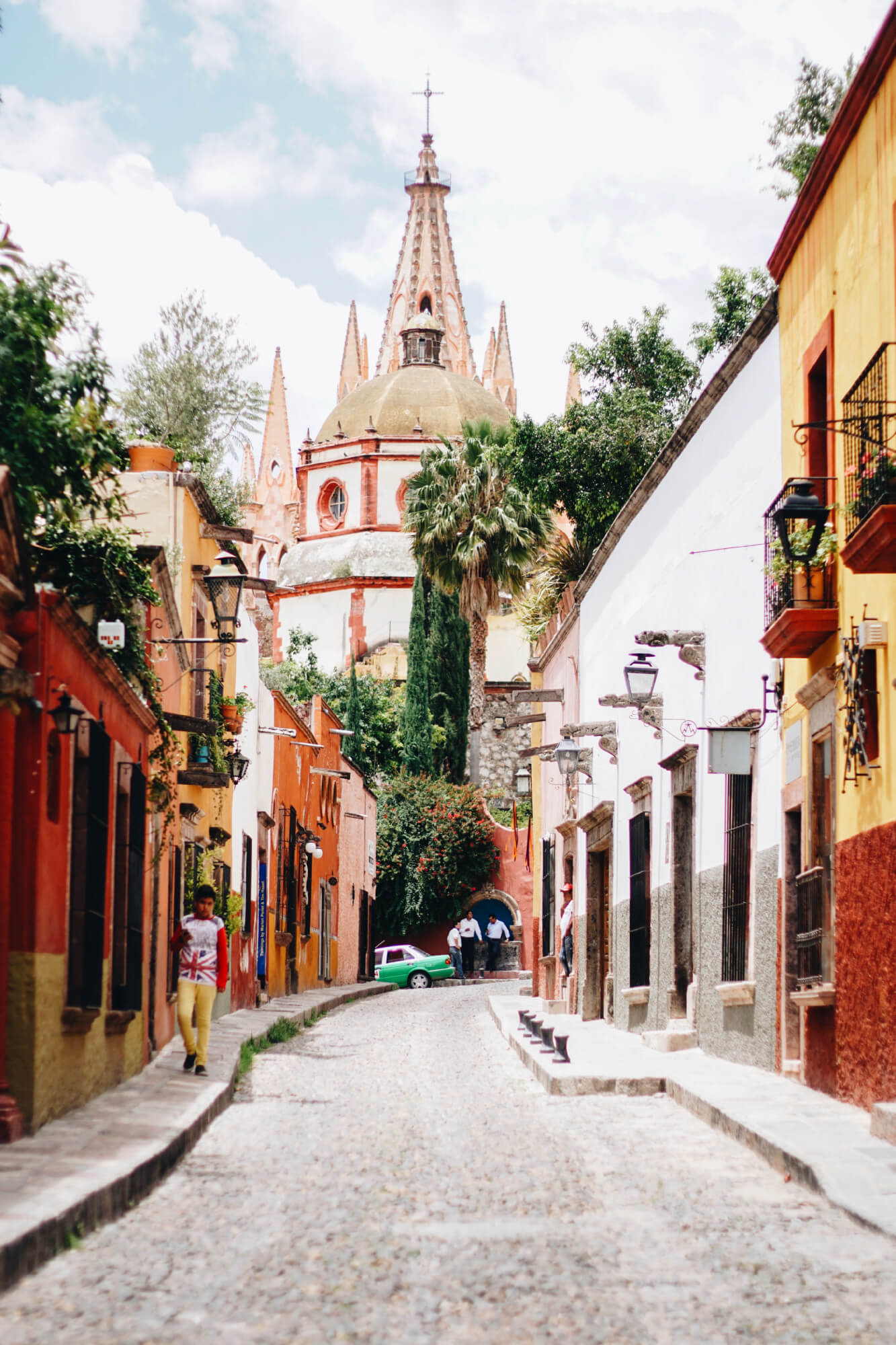 Located in between North and Central America, Mexico is the ideal country to escape to for whatever cheap fun in the sun action you are searching for. Whether it be the ideal beaches of Tulum, discovering the beautiful old town of Mexico City, or seeing the temples of the Yucatan Peninsula.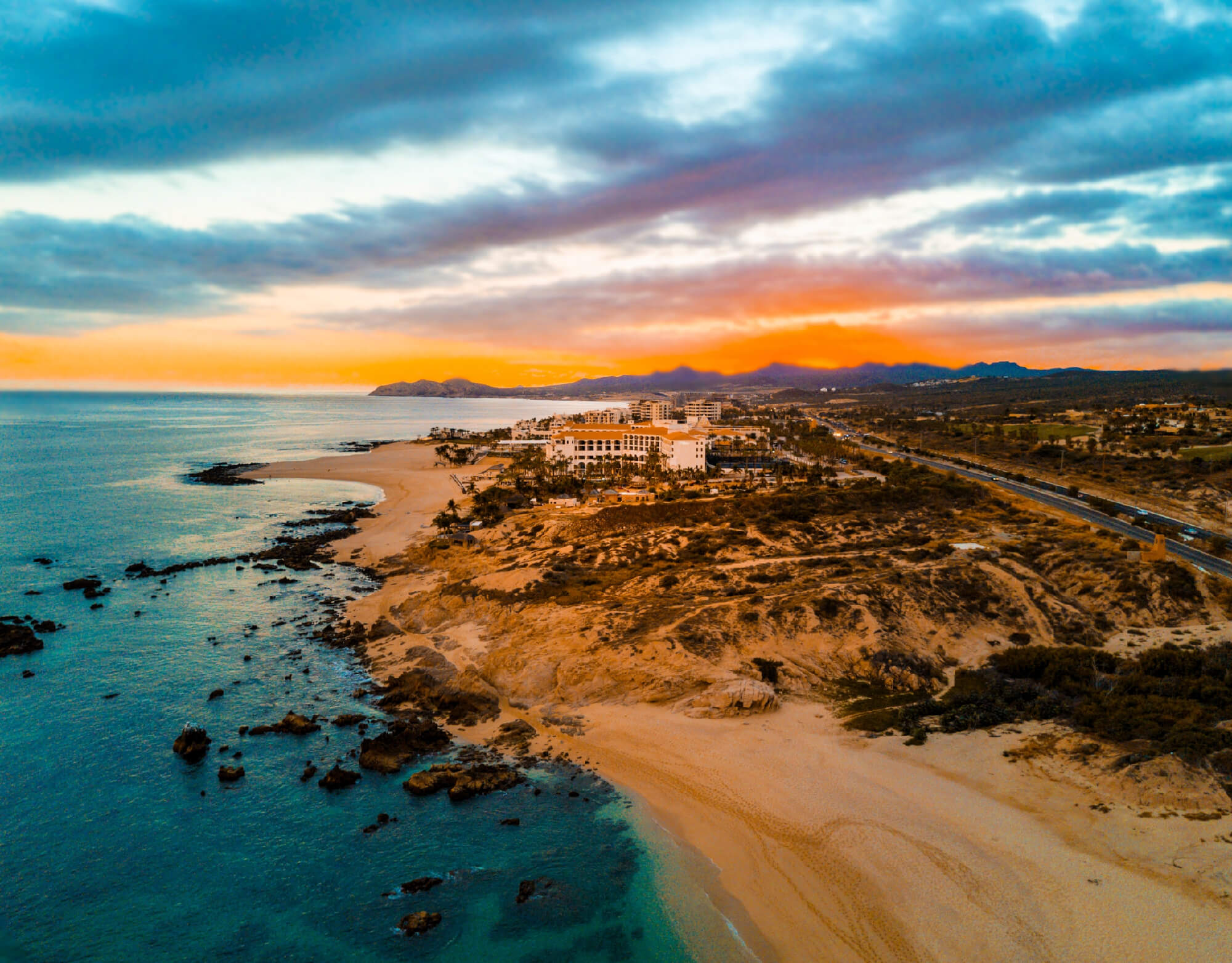 While it does have some incredible destinations, the real star of the show may be the food that Mexico offers. From tacos to huevos rancheros to mollete, Mexico has great food to offer any visitor. Considering a taco can be had for less than a dollar, you'll have plenty of change left over.
Going to Mexico always means escaping to some of the best beaches in the world. With Isla Holbox in Quintana Roo, Playa Los Cerritos in town of Todos Santos, or Playa la Ropa in Zihuatanejo, Mexico has so many beaches on offer!
2. Colombia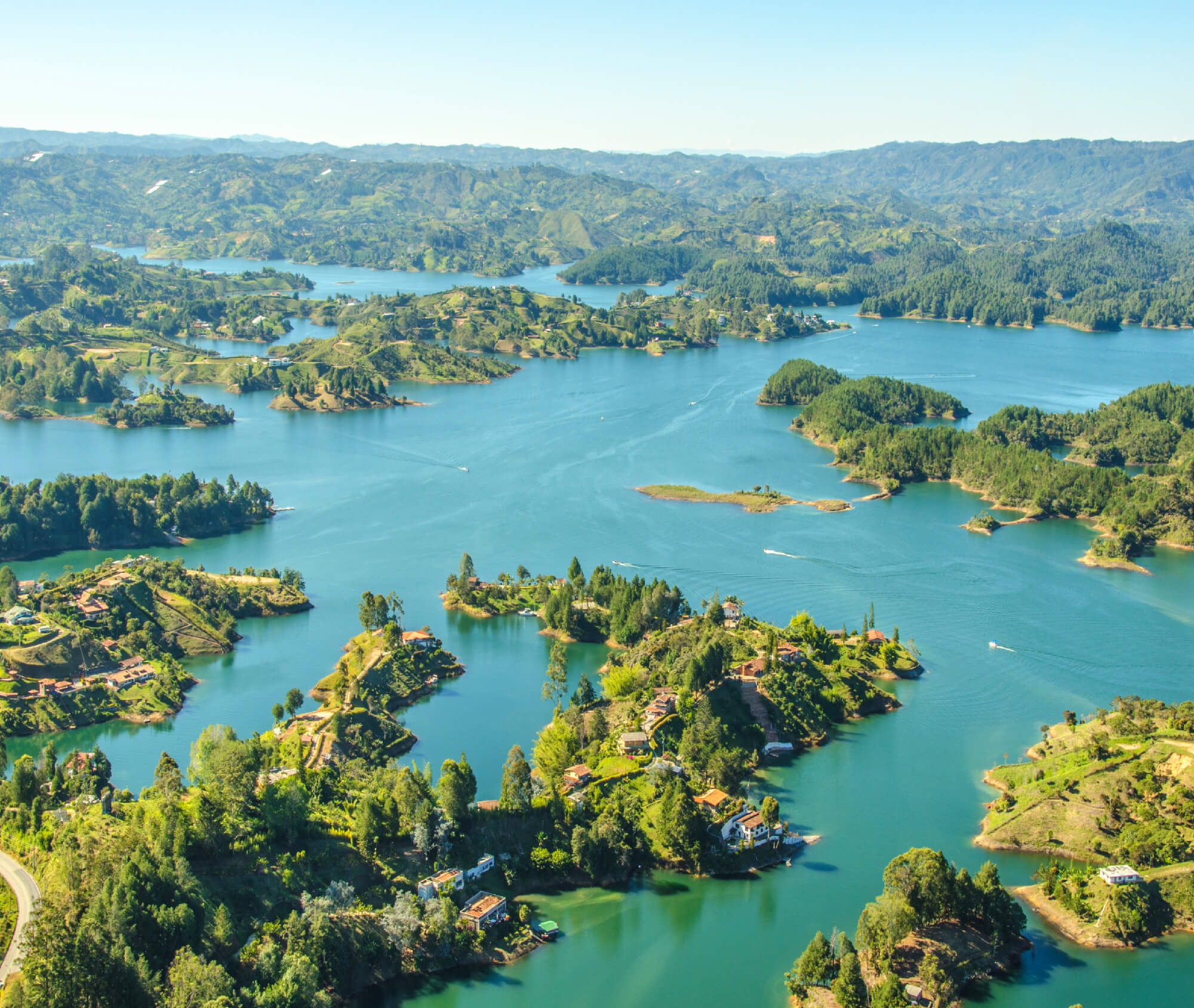 A country that is in the midst of a comeback, Colombia is deserving of its place as one of the best warm countries to escape to. Whether you want hot sun in Cartagena or year-round spring-like weather in Medellin, Colombia has plenty to offer.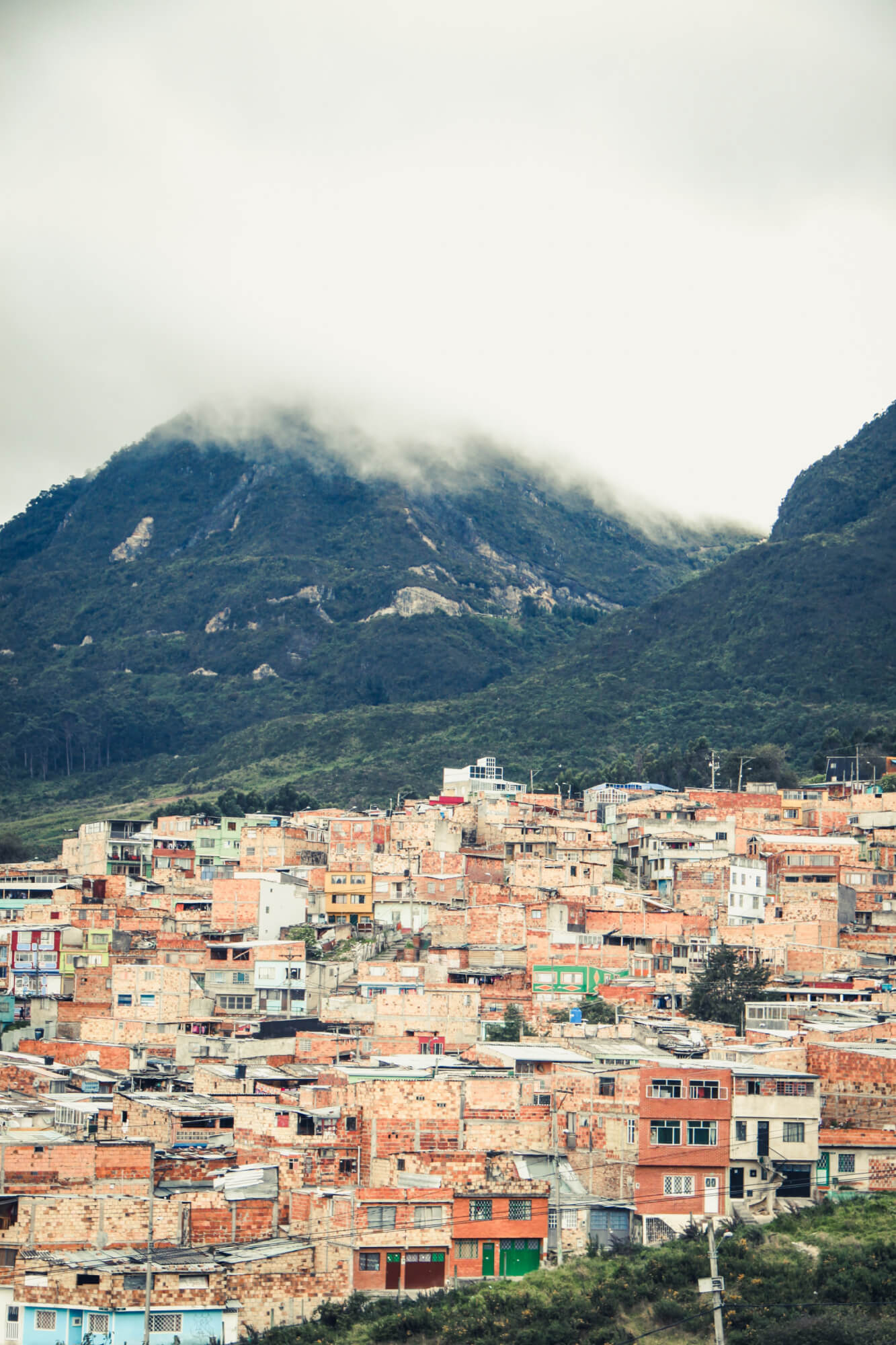 The real treat is visiting the country's Coffee Triangle, where a large percentage of the world's coffee is grown. You can taste some of the best coffee you'll ever have straight from the source…a tour and coffee are only $10.
Also, there are some truly impressive historical sites to check out such as the Walled City of Cartagena, or La Popa Monastery located on top Mount Popa.
Colombian food also deserves a mention. Treat yourself to some traditional (and yummy) foods such as Bandeja Paisa or Chicharrón, and don't be shy in trying out the street food. Arepa with cheese is a classic type of street food in Colombia that only sets you back about $1. So eat away without worrying about the cost!
3. Thailand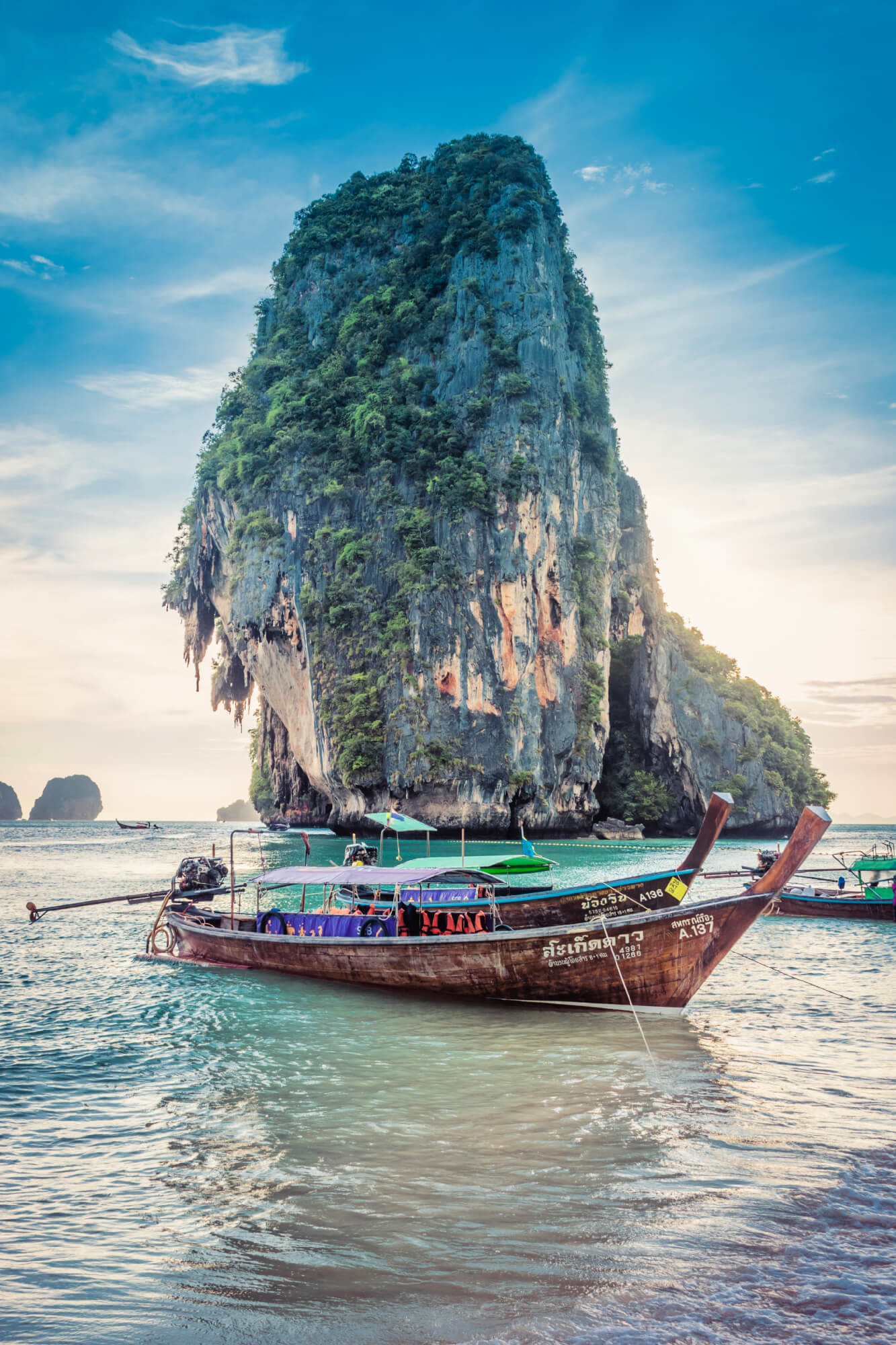 Thailand has exploded in popularity among visitors in recent years. It's actually become a favorite destination for digital nomads and it seems like every day you see pictures of someone's friends heading over for a week or two.
From Chiang Mai's mountain ranges to Bangkok's chaotic beautifulness to Koh Phi Phi's party beaches, Thailand is just waiting to be discovered.
I recommend going rogue and renting a motorbike to explore all of the harder to reach spots. You'll be pleasantly surprised at the prices. Food, rent, and entertainment are all a third of what they would be back home.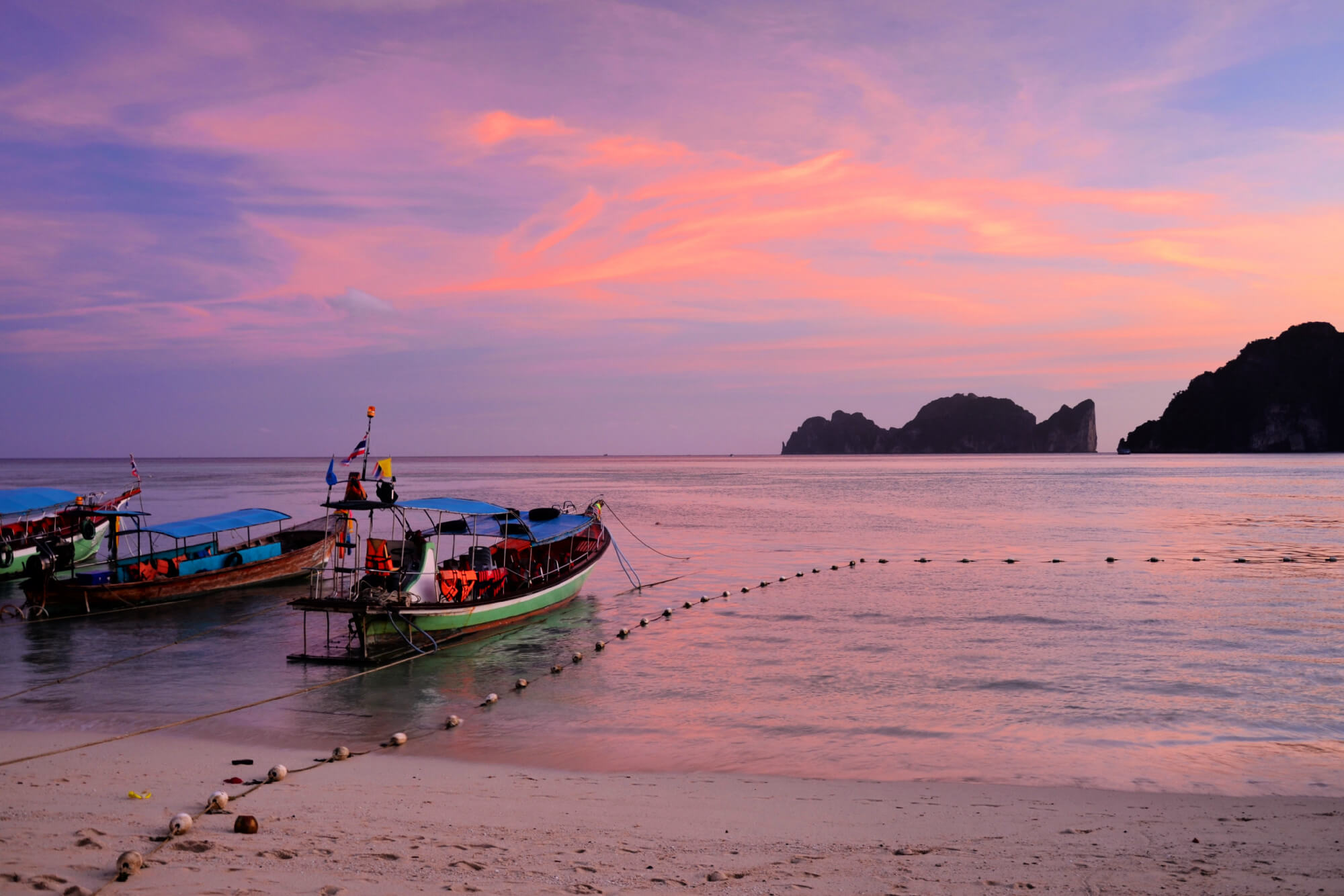 Thailand is just waiting for you to explore its beautiful varied regions.
4. Indonesia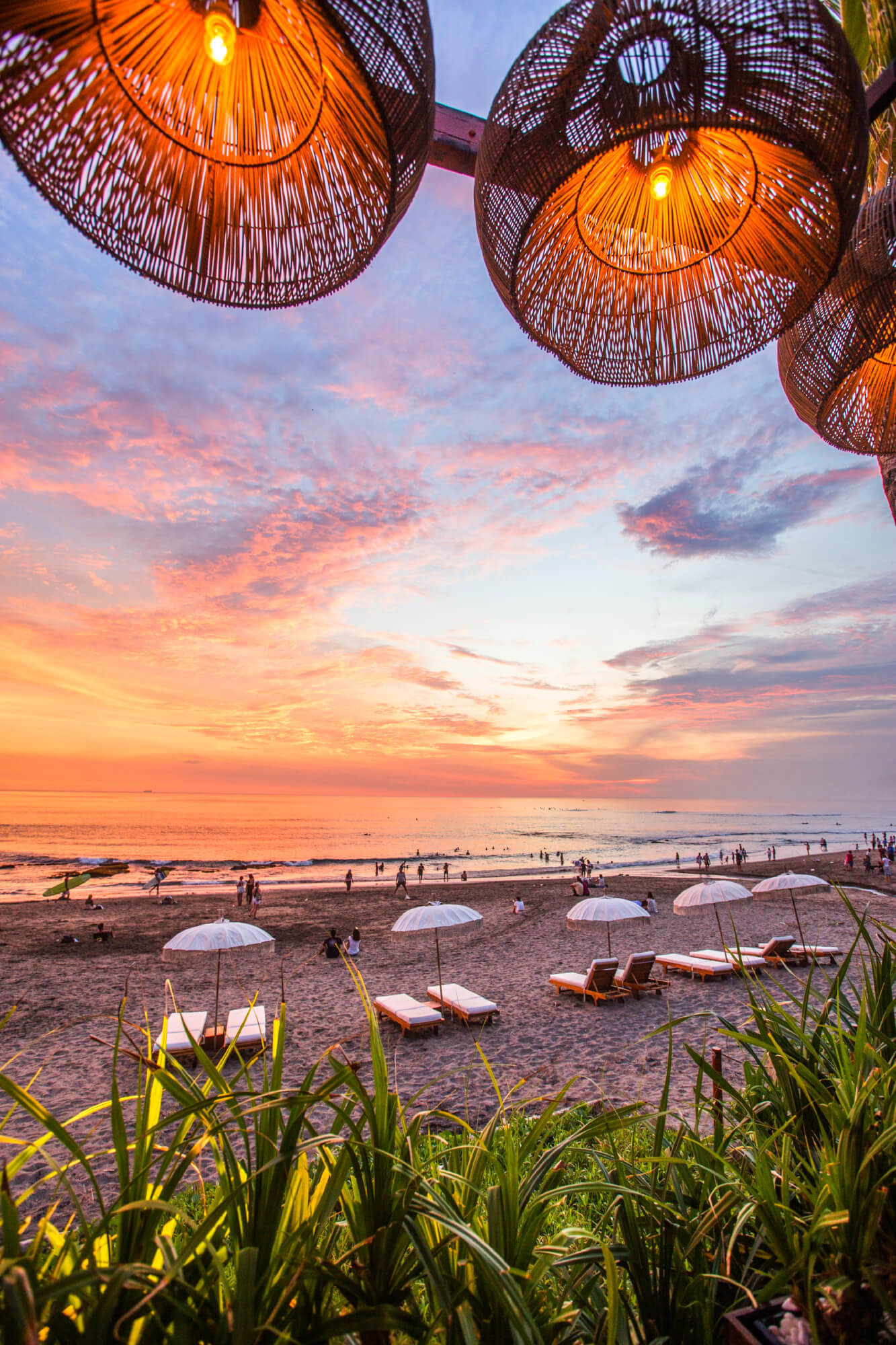 Unfortunately, Indonesia has recently been in the news for natural disasters that have pounded the island country. Now, it's even more important to go visit the country and support it any way you can.
Many opt to go to Bali, but since you are a real trekker, you're more likely to go off the beaten path to a spot like Maluku Islands or Tanjung Puting National Park.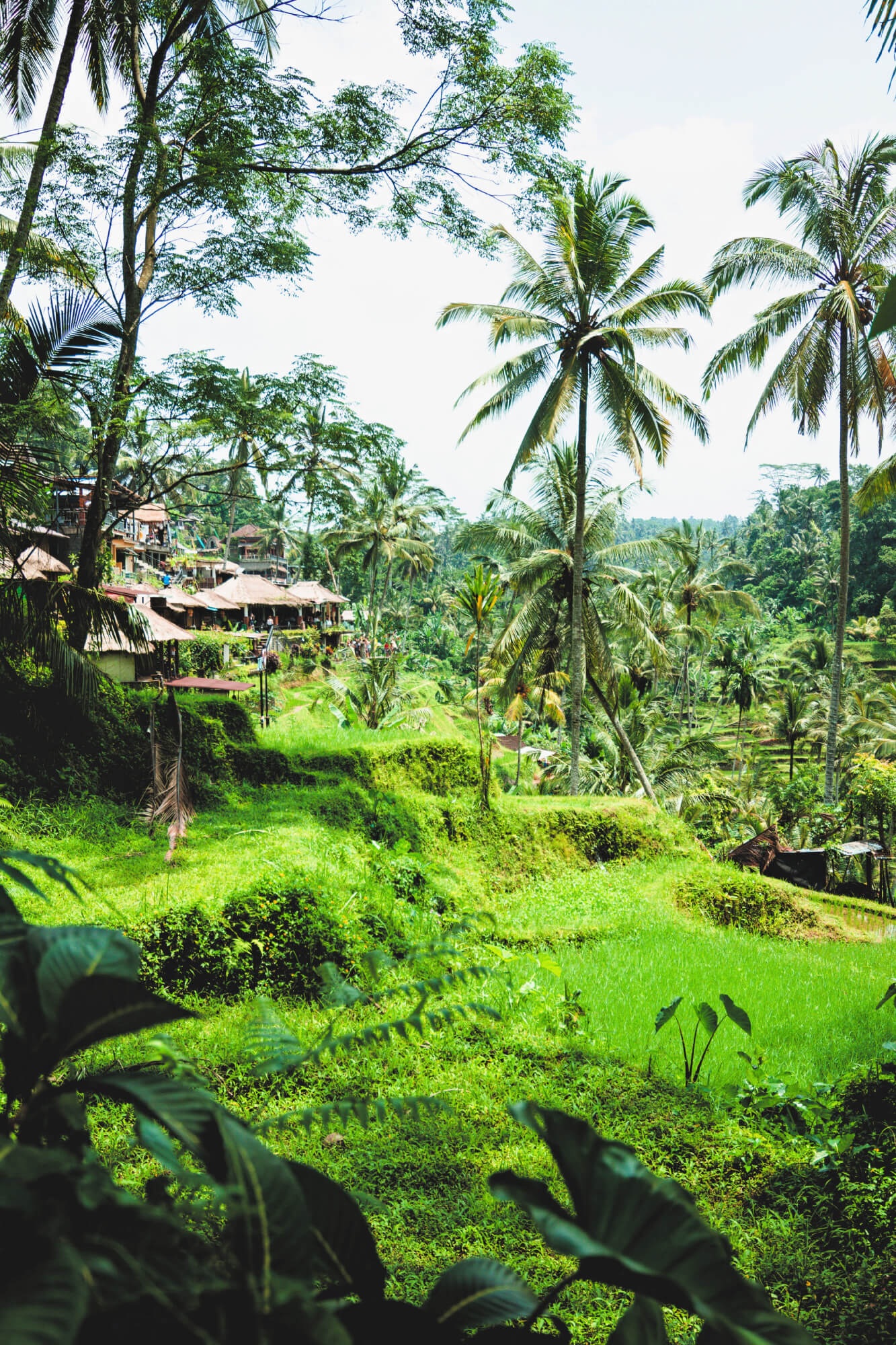 Considering you can eat like a king for only $7 USD or go on a full day trip to go see endangered Orangutans, I'd say Indonesia is a great, warm weather country that'll make your money go far.
5. Argentina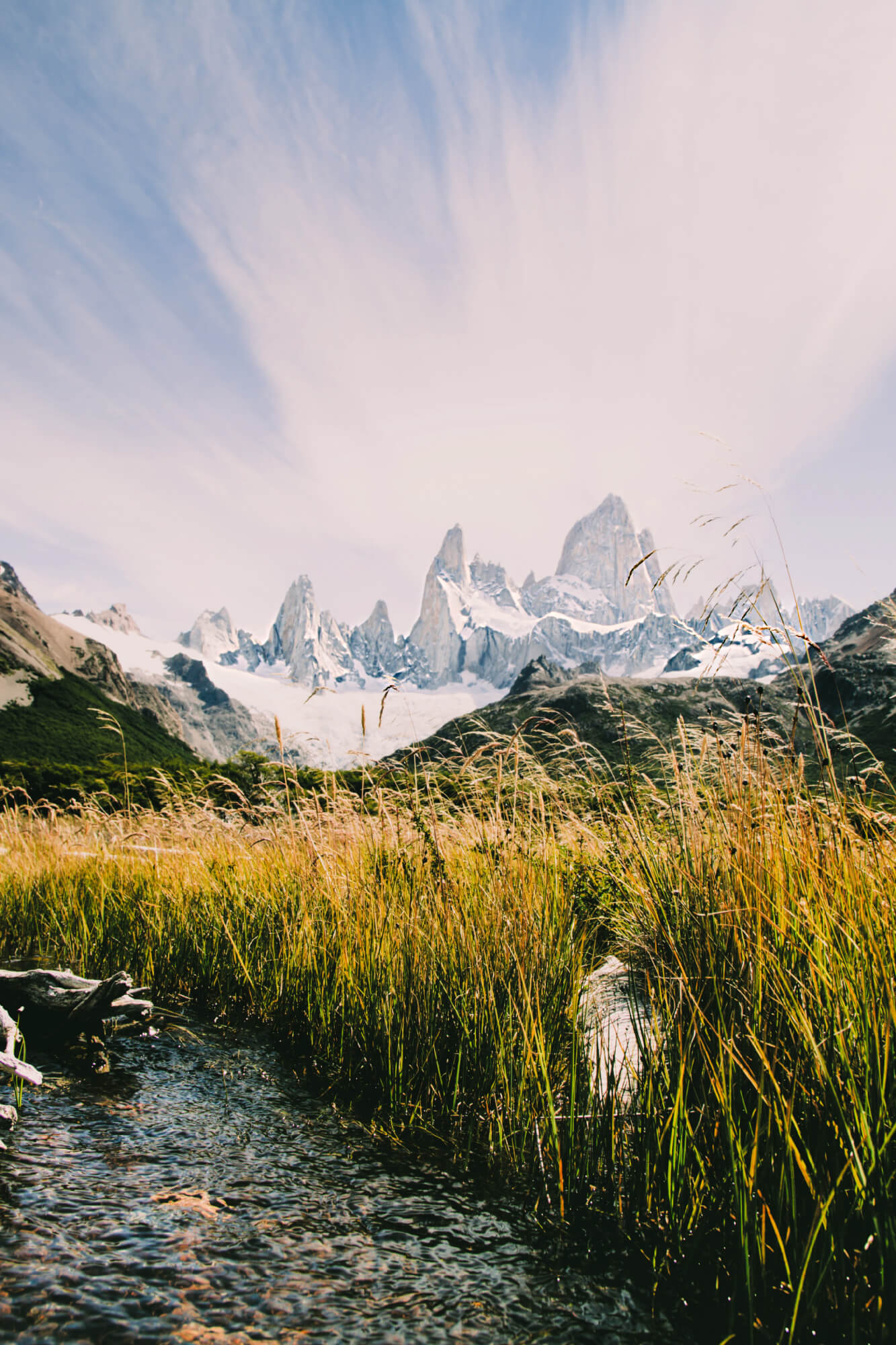 I bet you weren't expecting to see Argentina on this list, but considering that summer is coming and the exchange rates are quite favorable at the moment, it's a great time to go explore all that the country has to offer.
While the Argentine Peso is lower than usual, it's a nice time to go visit the Patagonia region and do some incredible hikes.
Of course, no trip to Argentina would be complete without first visiting the Paris of South America (Buenos Aires). With its small streets, incredible street art, and delicious food, Argentina is a great fall or winter getaway.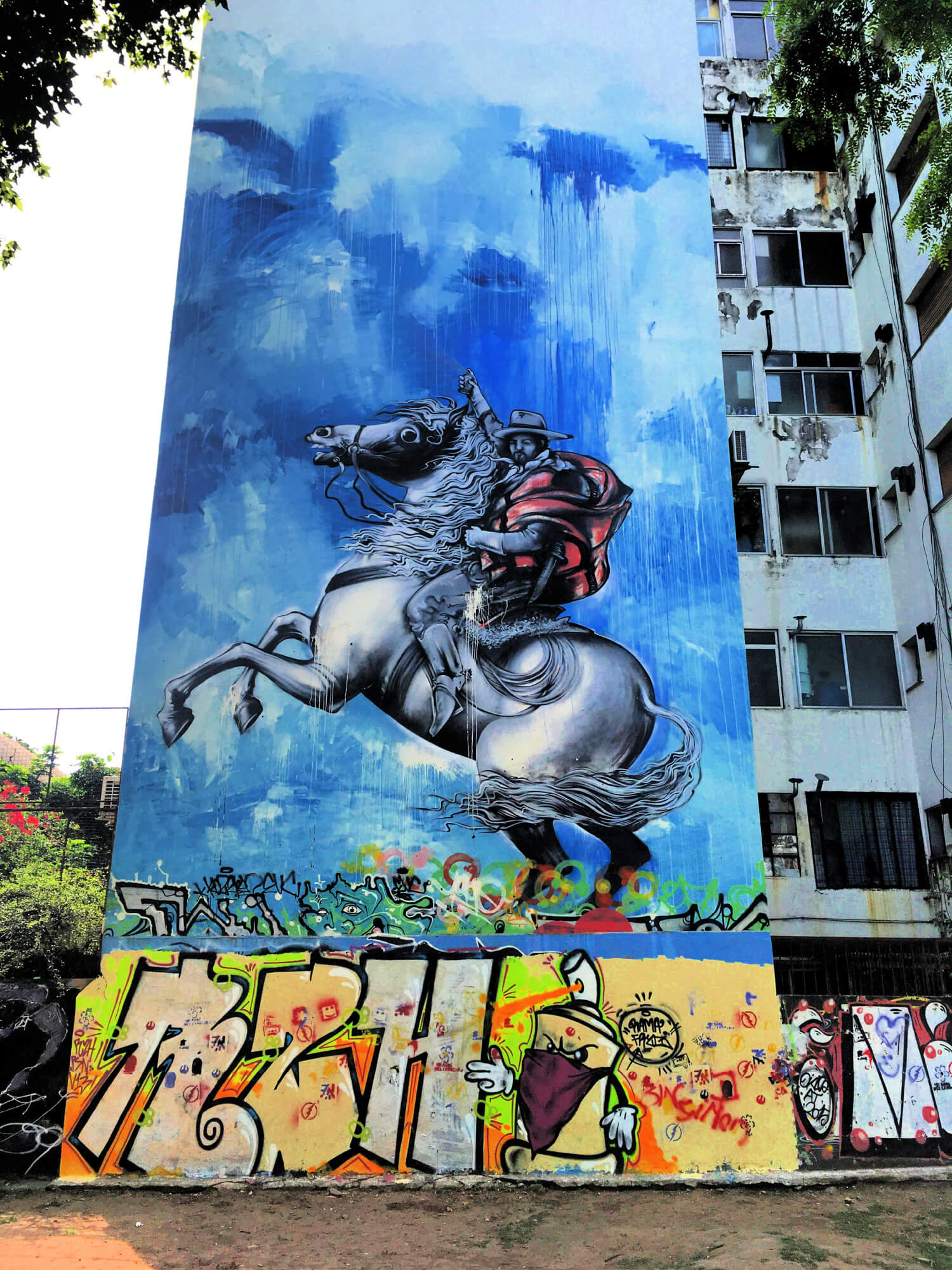 6. South Africa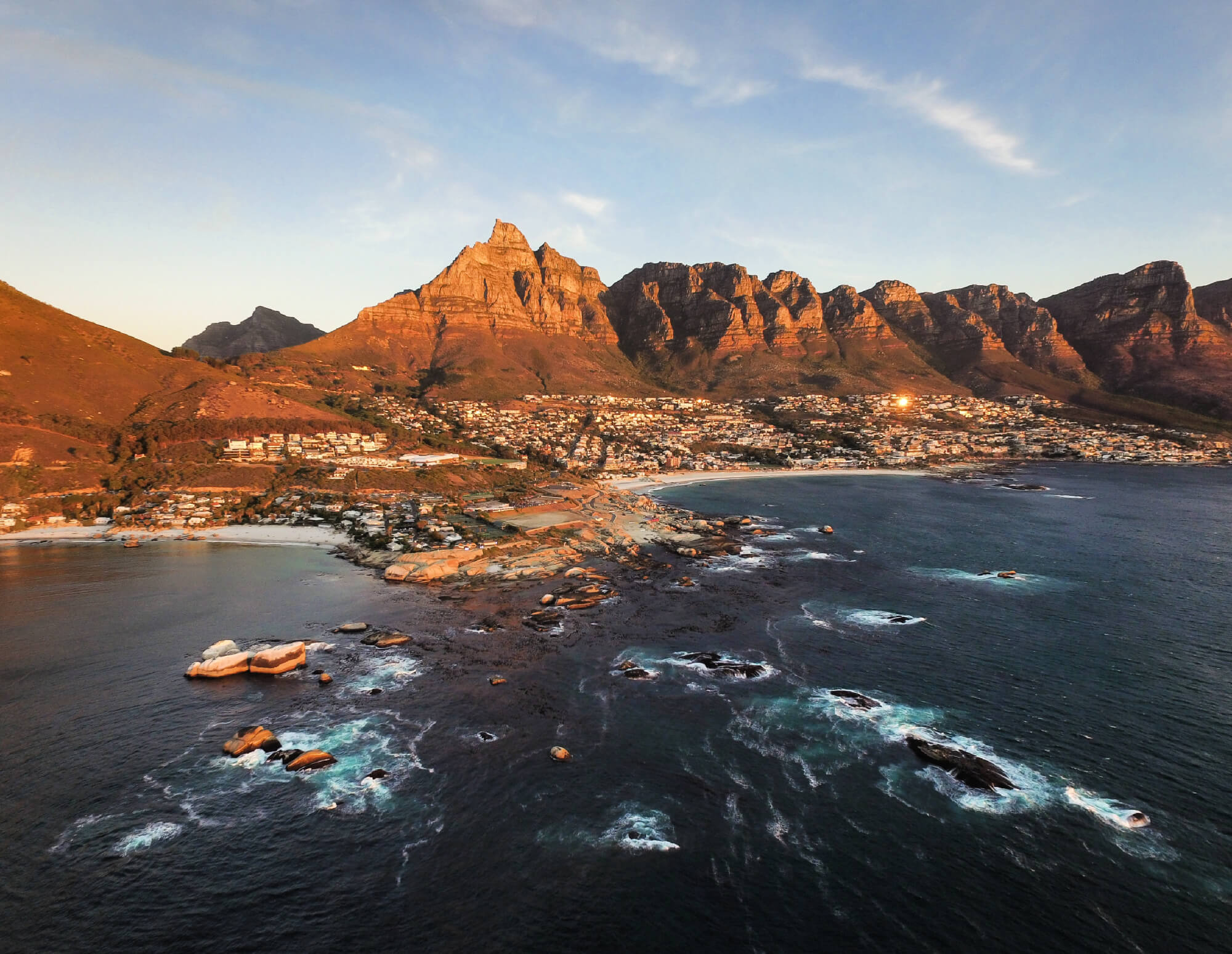 Speaking of warm Southern Hemisphere destinations, South Africa is a country that's becoming more and more popular among travelers. The country has big cities, nature, lively culture, and tons of history.
In terms of prices, it's actually one of the cheapest in Africa. This is due to the fact that other countries on the continent have converted their prices to USD whereas South Africa has kept their currency.
It goes without saying that the wildlife in South Africa is pretty incredible all around, but especially in places such as Kruger National Park.
Moreover, there are great opportunities for hiking with Table Mountain or the Cape of Good Hope, and also wonderful beaches such as Boulders Beach that features a penguin colony!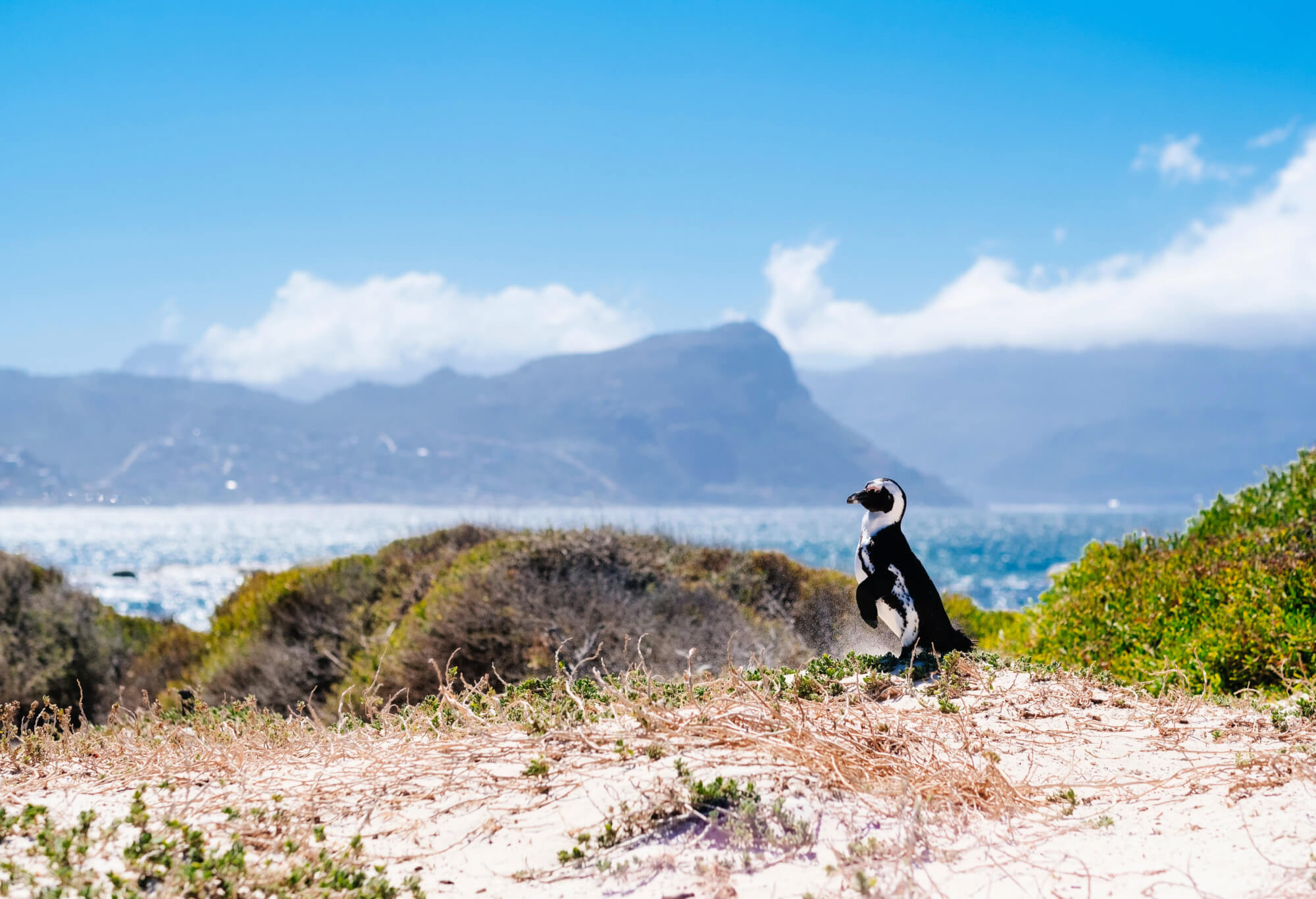 Take advantage of South Africa's affordability before the secret is out.
7. United Arab Emirates

When you think of Dubai and the United Arab Emirates, what do you think of? If oppressive heat comes to mind then you're not far off! Luckily, October is when the temperatures start to drop to a more reasonable average (around 86°F/ 30°C).
In terms of cost, you might think of Ferraris driving around Dubai, but for a visitor, the costs are pretty reasonable. A good meal should set you back about $15 USD and a museum pass costs about $1 USD.
There are also some colossus feats of architecture in the United Arab Emirates. From impressive mosques to palaces, you'll be constantly admiring the architecture.
Being closer to the desert too also adds the benefit of opening up more opportunities for thrill-seekers. Go on a desert safari tour in the Liwa Desert, try some dune driving, or see the desert by quad bike. Maybe even try sandboarding. (Yes, that is a thing!)

If you can, try to avoid Abu Dhabi or Dubai to cut down on costs and get a more local view of this incredible country.
8. Portugal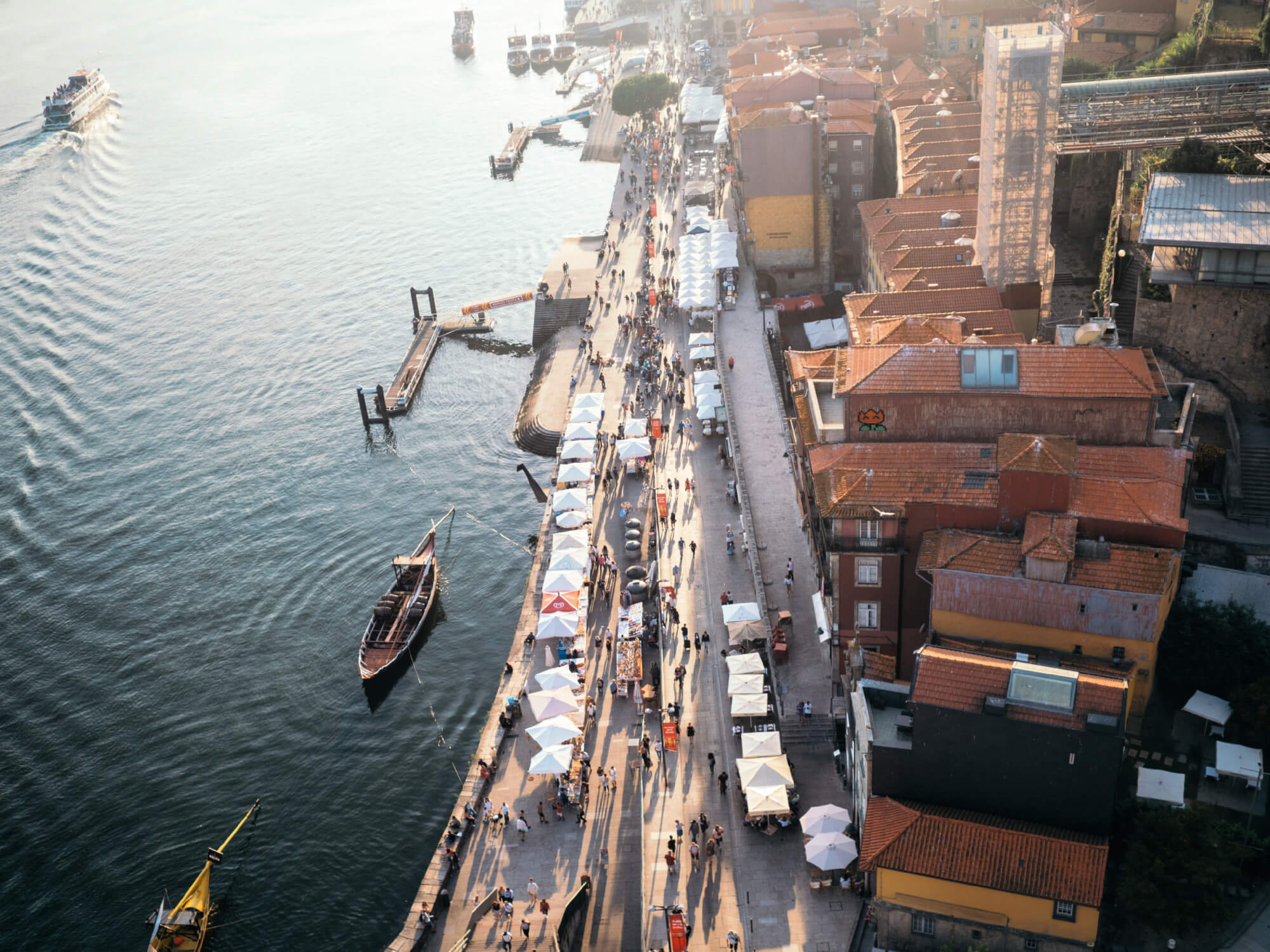 This Mediterranean country is now on many travelers bucket list and is one of the best warm European countries to escape the cold.
I remember when I visited in 2014 and many of my friends were confused about why I would go to Portugal and not Spain first…I changed their minds when I came back with some incredible pictures of Portugal!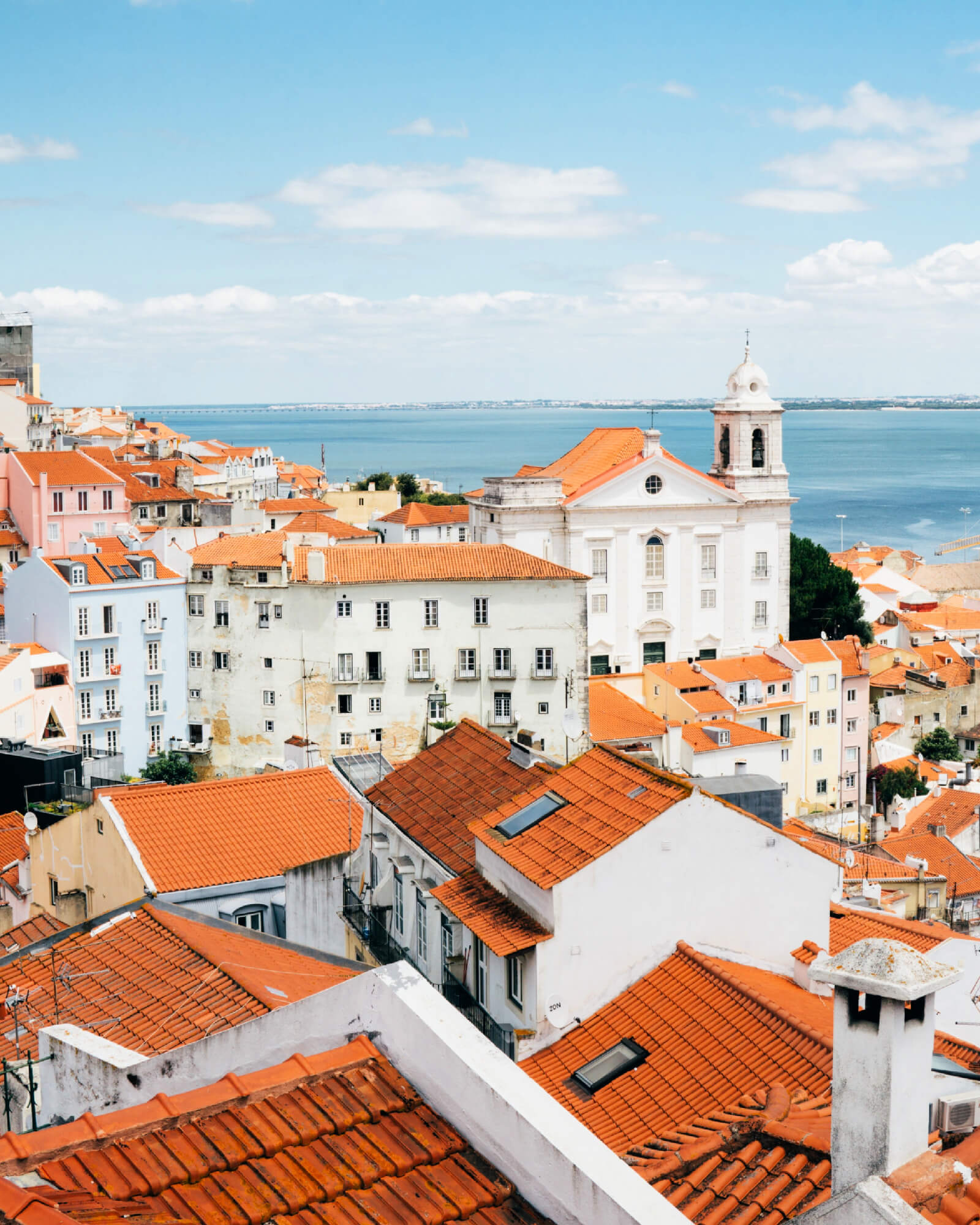 This country has every modern comfort and is easily accessible from the rest of Europe and North America (5 hours flight from the East Coast of the US and Canada.)
Portugal has a bit of everything too: castles, beaches, mountains, beautiful scenery, lakes, cool cities, and great architecture. You'll get that vintage European feel while basking in the warmth and not breaking the bank.
9. Croatia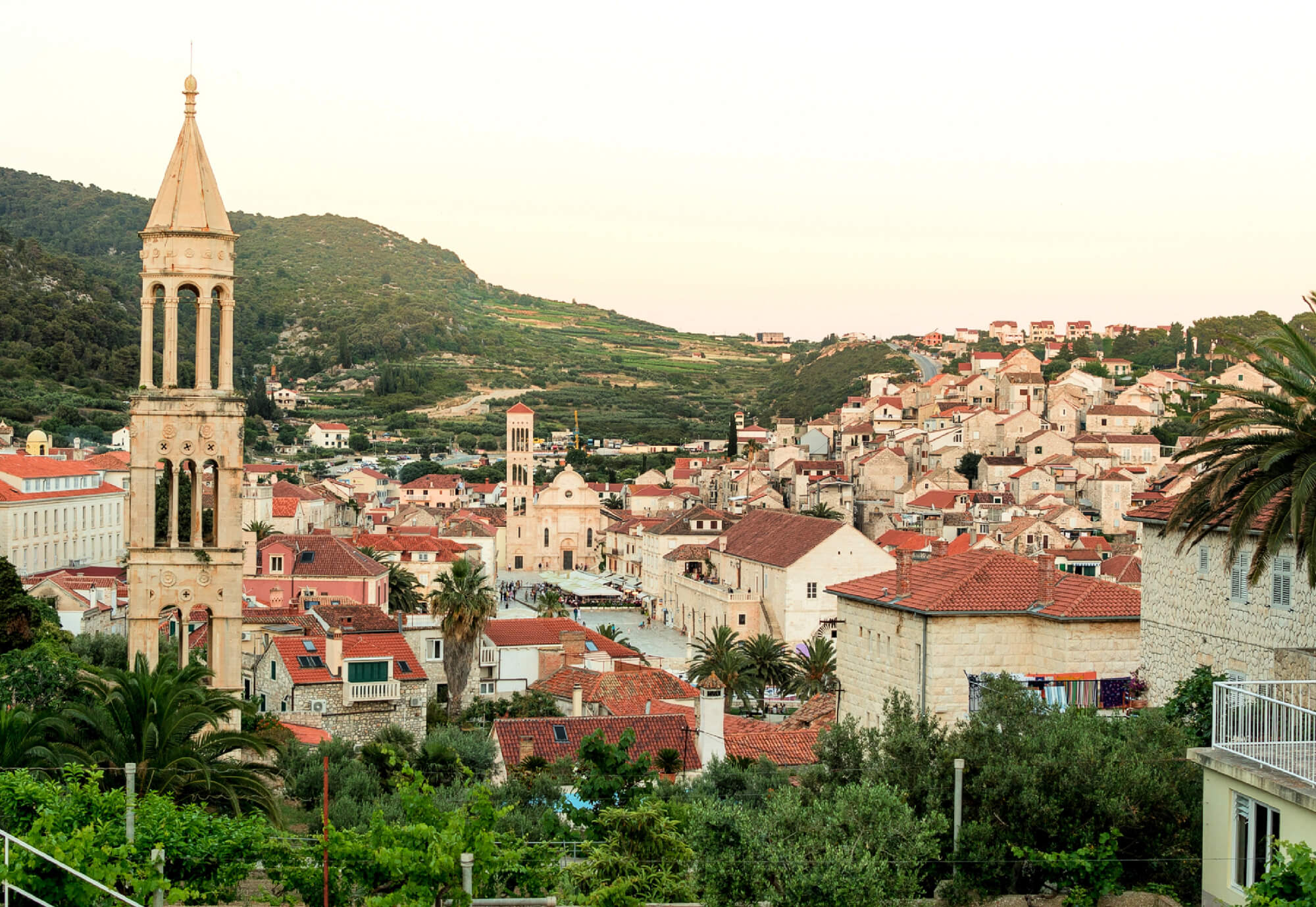 With daily highs in fall of 72°F/ 22°C and lows of 59°F/ 15°C, fall or winter is an ideal time of the year for a vacation in Croatia. It also is way less crowded than in the warmer summer months. With fewer visitors means cheaper prices for tours and other tourist related activities.
Be sure to take advantage of great deals on cruises around the Croatian coast and check out some of the islands. Croatia really has some of the best beaches Europe can offer!
But not to forget to also mention, with it being a Balkan country, it offers more than just Mediterranean culture. You really feel something different and unique here.
It's also a diverse country in that it offers many opportunities for adventurous types. Go check out the wonderful national parks such as Plitvice Lakes National Park, or try hiking, diving, snorkeling, or sailing.
As you can see from the photo above too, there are so many beautiful towns in Croatia! You won't be short of options to explore.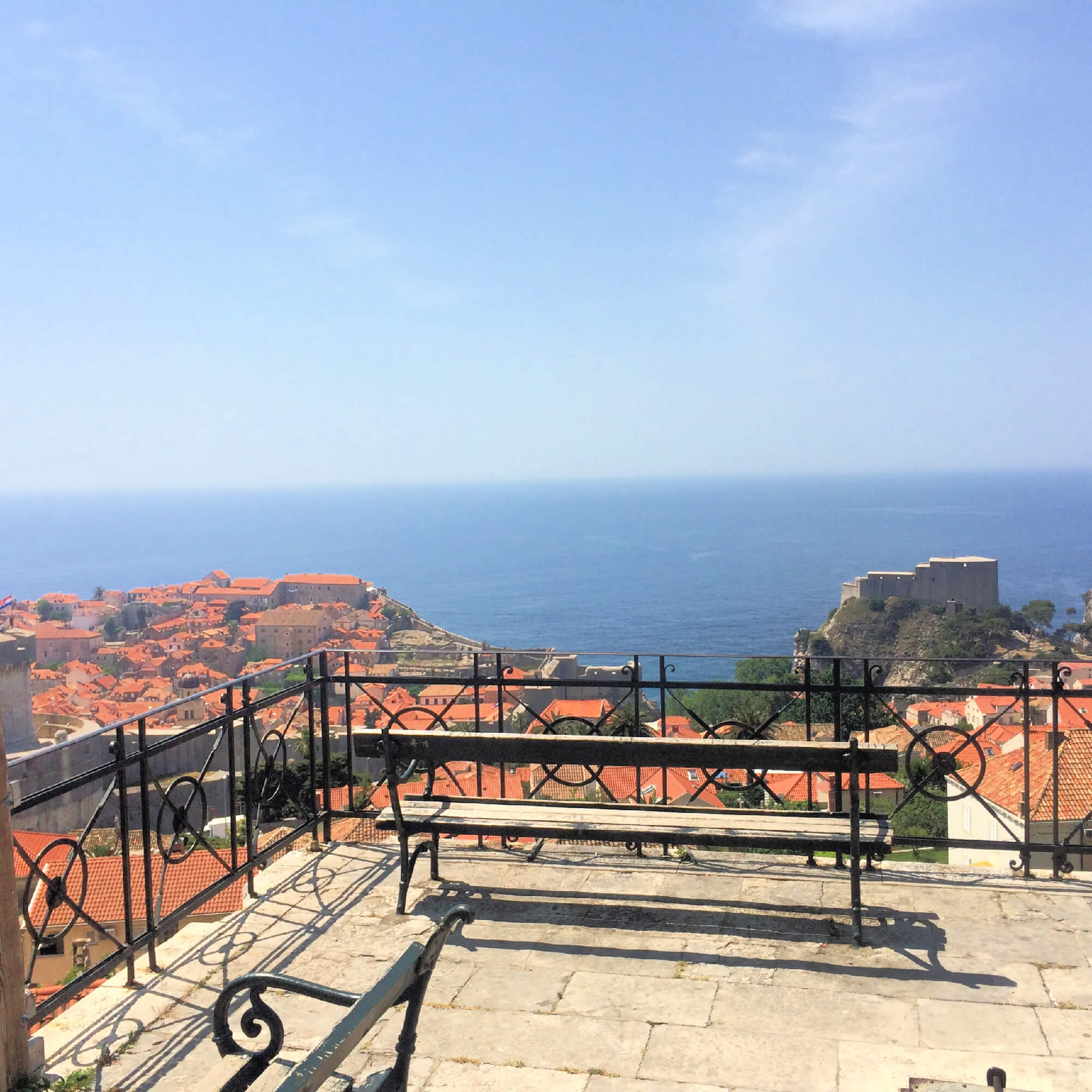 Note: Although one of the warm countries in Europe, depending on which part of the country you're in, Croatia can start to get a little bit cooler in deep winter…but only very rarely will drop below 41°F/ 5°C.
10. Bolivia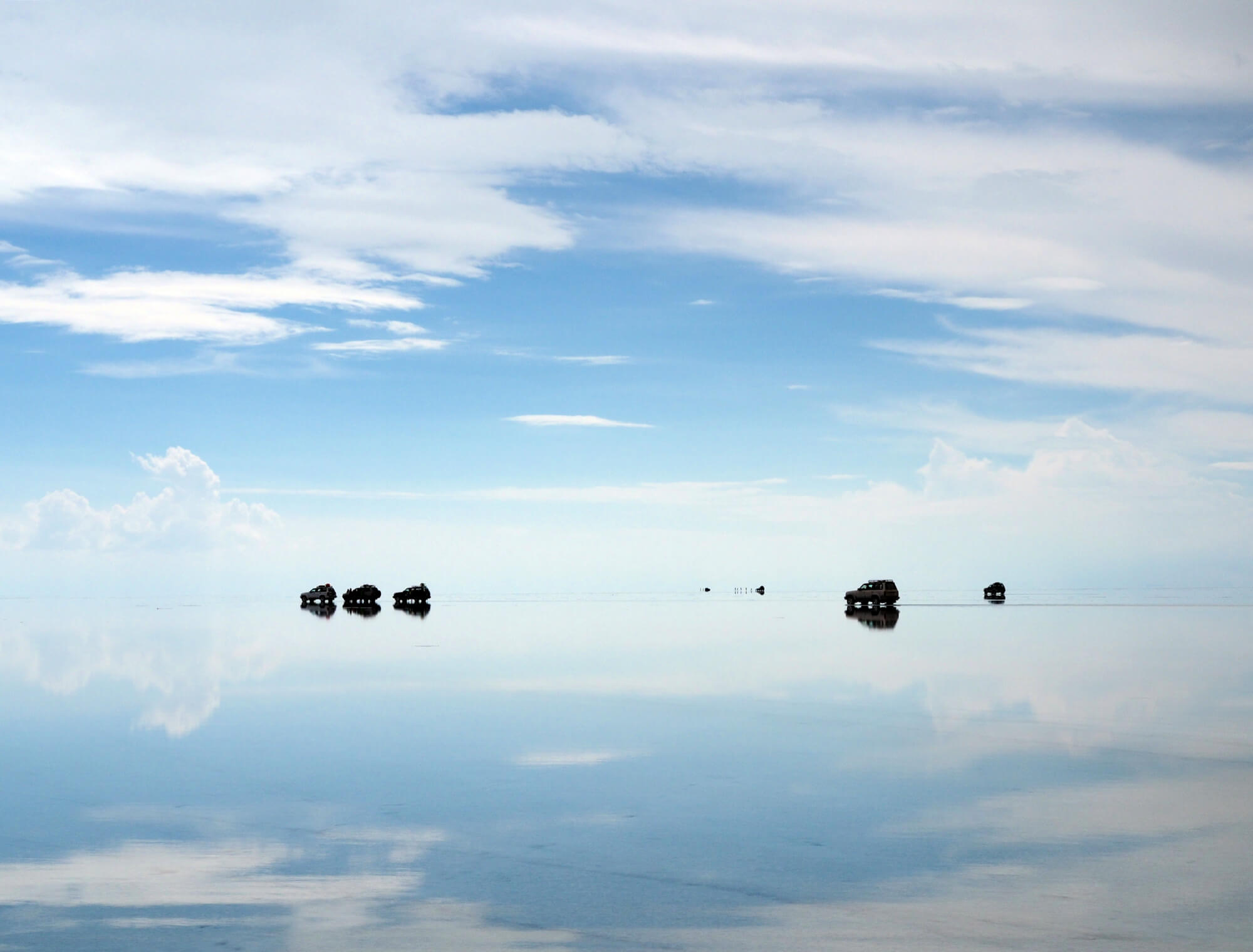 This South American country is often seen as a pass over for many going to visit Peru, but you are missing so much by not spending time exploring Bolivia.
Sure, it's not as cheap as people originally assume, but you can easily live as comfortably for way less than back home.
Be sure to take one of the cheapest jungle tours on the continent, but be wary there are many shady companies. La Paz is also a lovely city to spend some time and has a large expat community.
Sucre is a city in the southern highlands that has a subtropical climate meaning its hot in the summer and not too cold in the winter.
The Historic City of Sucre with its incredibly well-preserved 16th Century churches like Santo Domingo and San Lázaro showcase a blending of old-world European architecture and new-world American architecture. This is part of the reason why the History City of Sucre is actually a UNESCO world heritage site!
With it also being the prettiest city in Bolivia, I'd say its a good option to visit!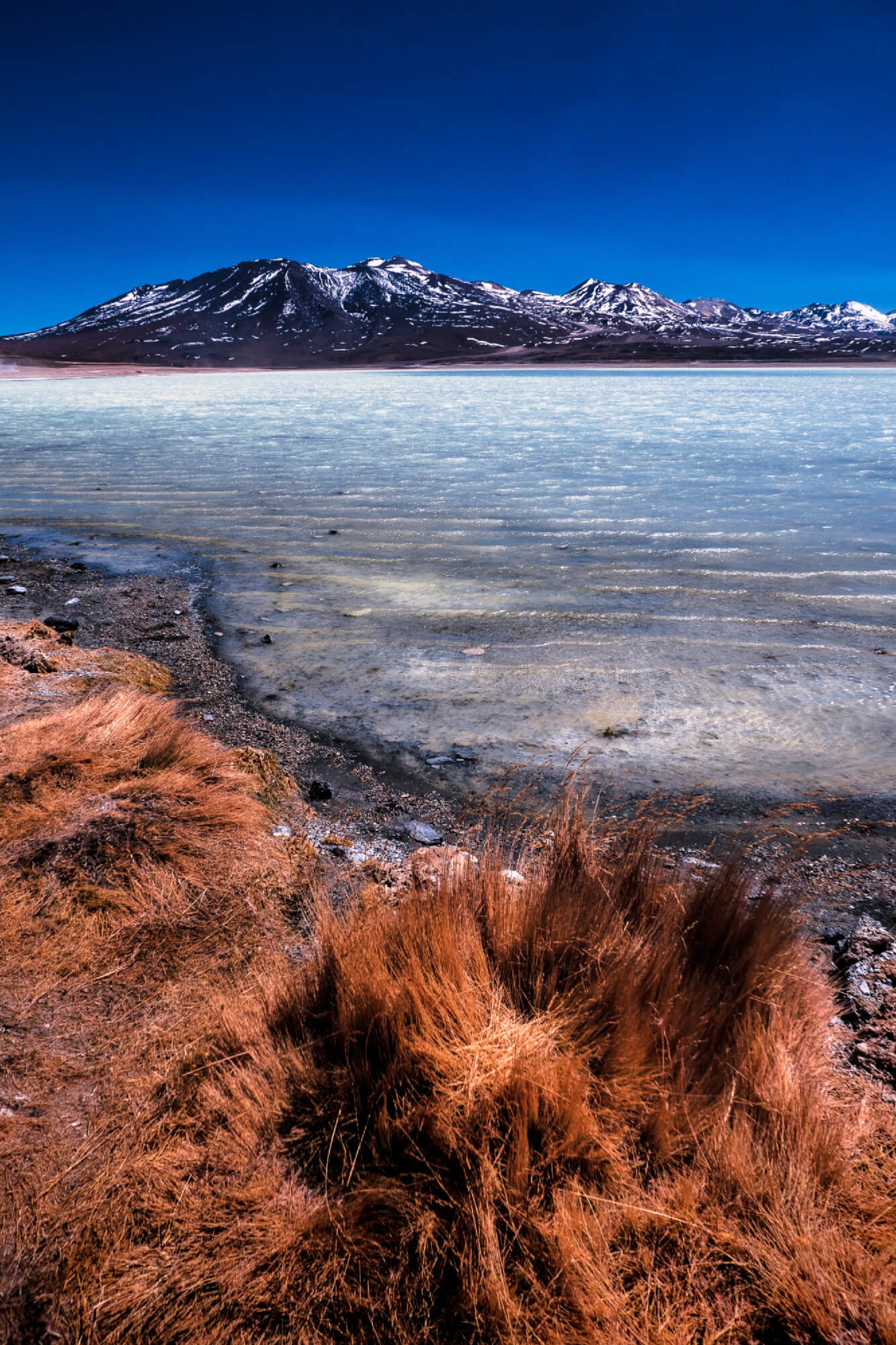 Bolivia is one of those warm countries that deserve to be a part of your next trip.
---
Other Questions:
What Is The Warmest Country In Europe?
There are multiple winners of the "warmest country in Europe" competition, some of them cheap enough to arguably deserve a place on this list! These countries include Cyrus, Malta and Greece.
What Is The Warmest Scandinavian Country?
Scandinavia is certainly not known for being warm this time of year, but perhaps you just LOVE the Nordic countries and you'd like to know what the warmest Scandinavian countries are anyway? These answers may surprise you, but we'd like to nominate these places.
In the Arctic North of Norway (wait, what?!) is our first recommendation. Despite being pretty far north in Norway, it is sat right in the middle of the Gulf Stream meaning there is barely ever snow here. In fact, the average temperature of Røst is a bit over 0°C / 32°F all year round. So, if you want stunning views, and don't mind it being just slightly chilly, go here!
Despite its misleading name, Iceland is actually one of the warmest Scandinavian countries during winter (at least in the south of Iceland). It's warmer than Minnesota this time of year and its a country that has become really popular recently. It has some of the most dramatic and beautiful scenery in the world.
Denmark / southern Sweden
Our last recommendations for the warmest Scandinavian countries are pretty obvious. Denmark is the southernmost Scandinavian country, and south Sweden has the same latitude, therefore this is your more traditional answer for what is the warmest Scandinavian country.
Do You Live Longer In Warm Climates?
Warmer climates are usually more enjoyable for people, so there is something to be said in believing that mental health can improve by spending some time in a warmer climate.
But in regards to physical health, it is a pretty well-documented trend that more people die during the winter than summer. Summer tends to be a time where people drink more water, eat healthier foods, and receive more Vitamin D from the sunlight.
So, in a sense, yes warmer climates can help you to live longer and be healthier—but mainly because of the way it changes our lifestyles for the better.
---
So after reading my list of warm places to go, what do you think of it? Will you fly off to one of the countries with the best weather in the world, or will you just accept the cold weather and travel somewhere colder?
Let me know how you travel and we can share tips on how to experience the best climates in the world all year round. Happy travels!
Suggested next reading: 12 Cheap & Exotic Countries You Can Actually Escape To This Winter