Travel is often seen as a luxury. It's expensive, especially for a family. But if you want to travel cheap with kids, it's not impossible. With a little planning and some strategic footwork, you can fit travel into any budget.
By myself, I've visited over 60 countries on 6 continents. I did everything from cruising in the Mediterranean, scuba diving in the Great Barrier Reef, shopping in Paris, to climbing Kilimanjaro. I've almost always stayed in hostels, worked in exchange for room and board, or traveled carry-on only to avoid baggage fees on budget airlines.
I am no stranger to budgeting for travel. But then we had our son.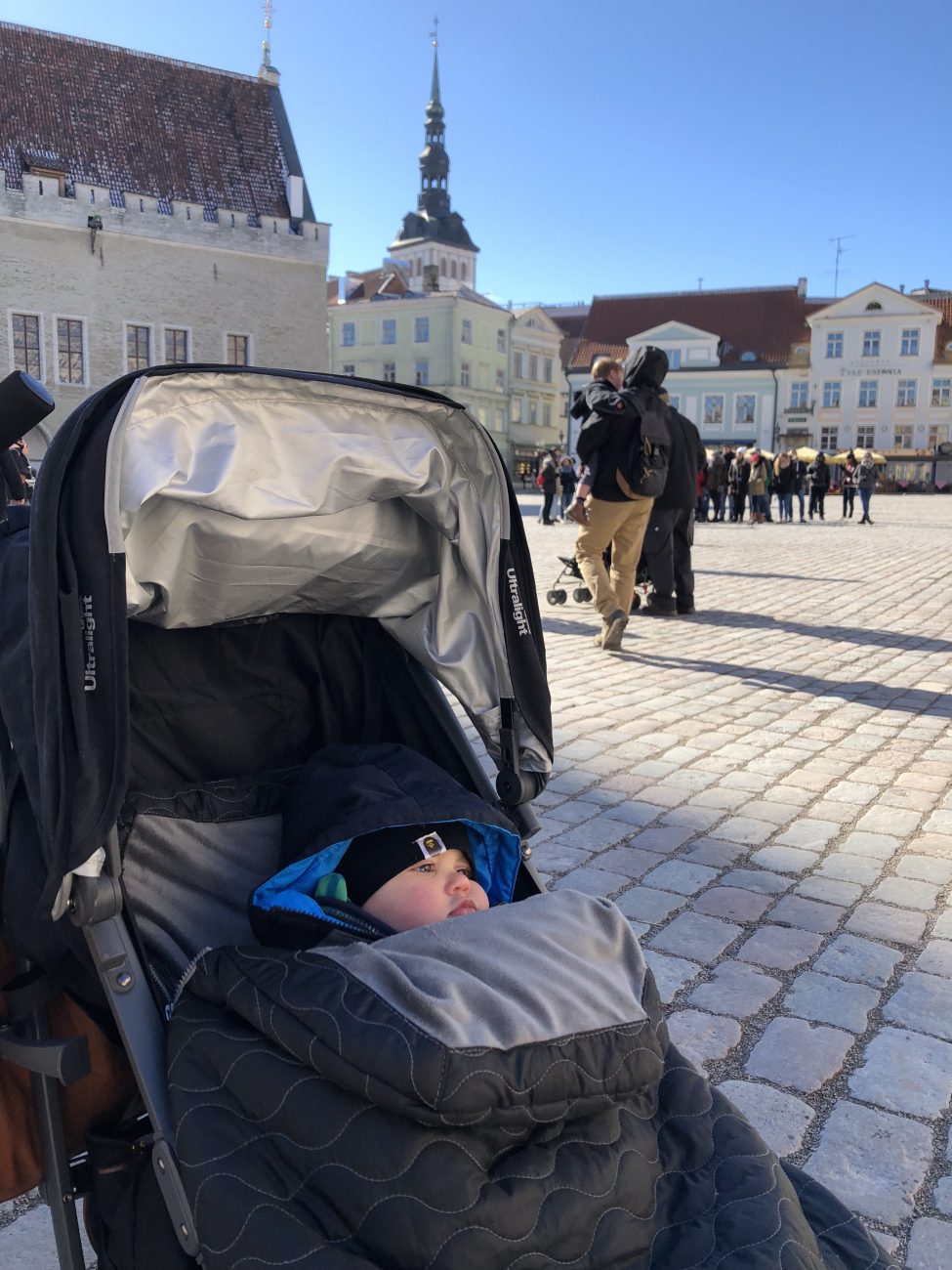 We didn't want our travel lifestyle to change, but we needed to make some adjustments for our baby and to better suit our situation.
I've put together a list of my favorite ways to travel cheap with kids. Take a look to see if your family can benefit from any of these tips!
1. Travel Cheap With Kids While They're Young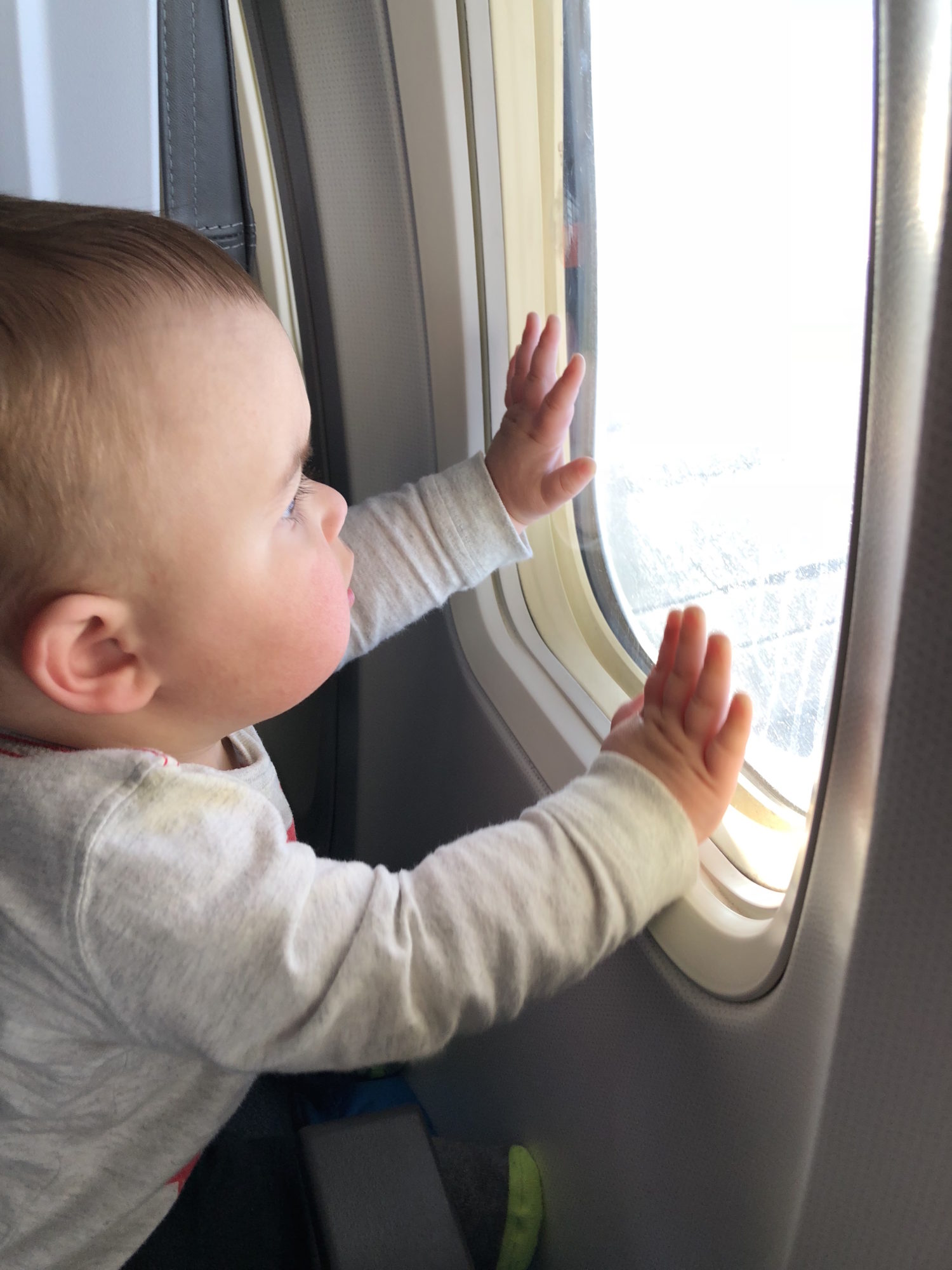 My little guy is under 2 which means most of what we do is no more expensive than if I was doing it by myself. We do pay a little extra for international flights, even as a lap child, but it is a fraction of what we're going to pay after his second birthday.
On our most recent trip, we traveled from Texas, stopped in Boston, and visited Iceland, Norway, Sweden, Finland, and Estonia. I paid $75 for my baby. That's it.
Besides food (which we would be buying no matter where we were), I paid $0 for a ferry from Helsinki to Stockholm, $0 for hotel rooms (because they count per person in most hotels), $0 for activities, $0 for public transportation. The only money specifically for him was for the international flights.
2. Sign Up For Travel Deal Alerts
These sites are great for looking up the best-priced hotel and flight deals. They also give you the ability to sign up for deal alerts so you get information right into your inbox.
My favorite way to use this is to set a few alerts on Skyscanner for different routes or trips I'm thinking of taking. It alerts me to trends in prices, and I can see how they are changing daily. This helps when I want to hold off on buying in the hopes of price drops.
Here are some websites for you to check out:
3. Start Travel Hacking
Travel hacking is the art of accumulating points by patronizing travel companies (like airlines and hotels), using credit cards to gain more points, and finding great deals to redeem said points for hotels or air travel.
It's definitely not for those in a shaky financial situation and shouldn't be taken too lightly. The best place to start is to sign up for every reward program for each airline or hotel chain that you stay with. Just patronizing those companies help gain you points that can be used later.
However, the real "money" comes in when credit cards get involved. There are sign up bonuses on cards that will maximize your return. You'll gain points for every purchase you make (1 point/mile per $ is standard but some get 2/$ or special 5x deals). There are other perks that come with cards like priority boarding, complimentary upgrades, and lounge access.
Check out The Points Guy online for guides and advice that I'm still learning from myself.
4. Stay In An Airbnb Or Similar
While some Airbnbs can be extremely expensive, there are plenty out there that will save you money in the long run. Not only will you be more comfortable as a family, as opposed to a one-room hotel, but you'll have access to a kitchen and laundry facilities.
You can shop for groceries and cook meals at home instead of eating out every meal. Laundry facilities will help save on expensive hotel laundry services and will allow you to pack less, possibly saving on baggage fees on airlines.
5. Avoid The Busy Season
This is harder the older children get because of school and other activities they might be involved in, but steering clear of school holidays is essential when trying to travel cheap with kids. Flights, hotels, and activity prices all increase with demand.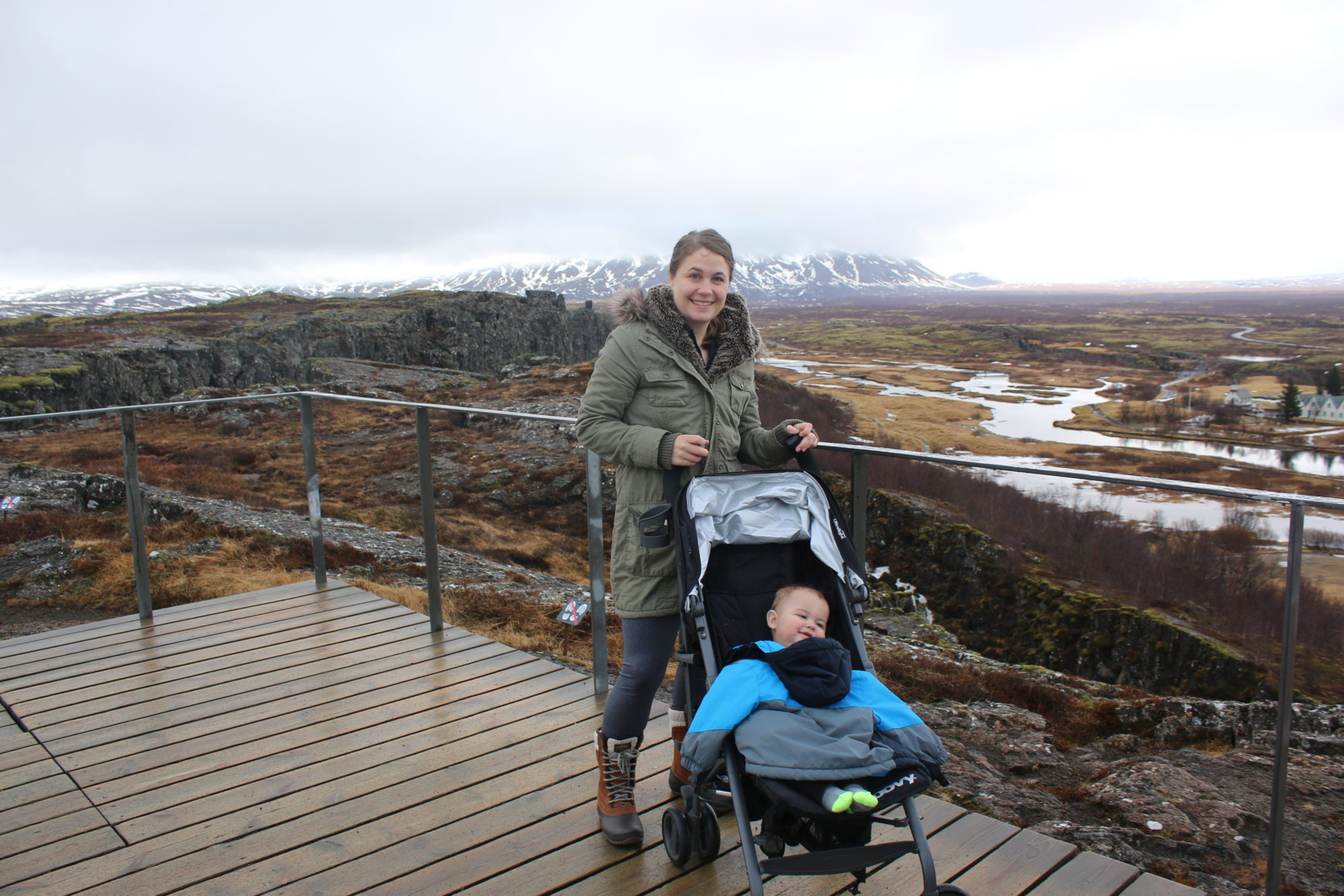 You can travel during the week, instead of Friday to Sunday, when most travelers want to get away for the weekend.
For typical family trips like Disney, there are calendars that mark the most popular days. Visiting those areas in low-season will save on hotels and transportation. Other high-demand times are any school holidays like summer, Christmas or Easter. Even choosing to travel a week outside those times might save you, while still being able to appreciate the season or weather typical during those days.
6. Set A Budget For Every Day
To truly travel cheap with kids, you can't just cut costs for travel. By setting a budget for everyday expenses like food, you'll be able to increase your travel fund to either go on more trips or add some wiggle room for more expensive activities.
Try cutting out things that aren't essential. We don't have cable, instead we choose to use Netflix and save a ton every month not paying for a TV we wouldn't really need. We also rarely buy clothes (except for my child who seems to need a bigger size every day), live in a home well below our budget, don't spend a ton on home decor, and just generally try to save for travel.
Start by looking at your finances and cutting out things that you're not getting your money's worth with. Start shopping at less expensive grocery stores, use coupons, and plan meals to avoid food waste. Set up a separate account, or piggy bank, to store any money that you save and watch as your travel fund grows.
7. Be Flexible
As parents you know that things don't always work out. How often have you left home with your kids thinking one thing was going to happen, but your kid had other ideas? It's the same with travel.
Be open to the possibility of traveling to not-so-typical places or on routes that aren't ideal. Usually, the cheapest option isn't the easiest but having an open mind will let you still experience the world while saving a ton.
Look into traveling to less expensive locations. Southeast Asia might be far from home, but hotels, food, and transportation in the area are a fraction of the cost of similar locations in Europe. Your dollar will go further and you will be able to experience some amazing places along the way.
8. Travel Close To Home
Travel doesn't always have to mean long-haul flights, weeks away, and exotic locations. Travel can be a weekend away in the city a few hours from your home. It could be a small road trip camping in state parks. It could also be a week at the beach near where you live.
If you can't work a trip to Europe into your budget today, there's no shame in planning a weekend away to experience what your area has to offer. We often travel to cities around Texas. We aren't originally from here, so we make it a point to visit as many places as possible.
You'll save on flights, time away from work or school, but can still get away from home to create some new memories.
---
Try out a few of these tips so that you can travel cheap with kids and explore the world as a family. Good luck!
Suggested next reading: Fun Places To Take Your Kids This Summer In The U.S.