It's getting colder and colder and perhaps you're wondering by now "where can I go on holiday in March that's hot?" There are many places you can go where it is hot and cheap in March such as the Dominican Republic, Mexico, Thailand, Philippines, Laos, Nepal, Brazil, Tenerife, Morocco, and South Africa.
Where You Can Go On Holiday In March That's Hot
| NAME | AVERAGE DAILY MAX (°C/°F) |
| --- | --- |
| 1. Dominican Republic | 28°C / 82°F |
| 2. Mexico | 24°C / 75°F |
| 3. Thailand | 34°C / 93°F |
| 4. Philippines | 30°C / 86°F |
| 5. Laos | 33°C / 91°F |
| 6. Nepal | 22°C / 72°F |
| 7. Brazil | 32°C / 90°F |
| 8. Tenerife (Spain) | 22°C / 72°F |
| 9. Morocco | 22°C / 72°F |
| 10. South Africa | 26°C / 78°F |

Let's now go into more details about each location to help you work out the best places to go on holiday in March for you.
---
1. Dominican Republic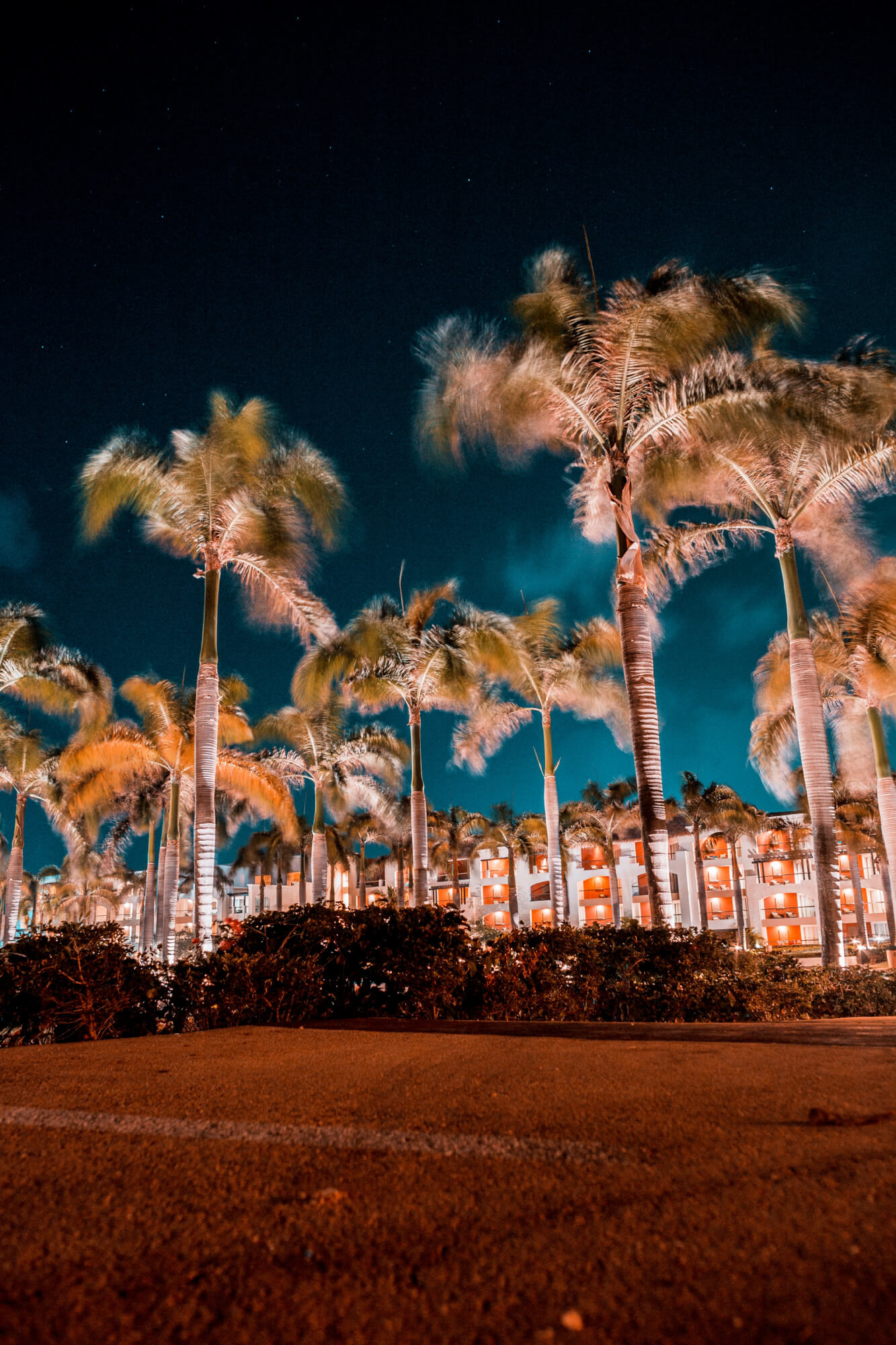 If you're looking for where is hot and cheap in March, the Dominican Republic is it. With average daily temperatures of about 26°C / 79°F in Punta Cana, the city at the easternmost tip of the Dominican Republic.
It is basically the best of the Carribean for cheap with incredible beaches around the towns of Cabarete, Samaná and the island of Cayo Levantado. Other fantastic places to visit include Santo Domingo, which was founded by Bartholomew Columbus in 1496 and is the oldest inhabited European settlement in the Americas.
It is also a great spot for honeymooners with the romantic town of Punta Cana being a great option to visit if you're looking for a memorable time.
2. Mexico

With an average temperature of 25°C / 77°F in March in the city of Cancun (located in its easternmost side), Mexico has SO much to offer in terms of cheap fun in the sun.
From incredible beaches such as Tulum, Cancun, or Playa del Carmen, to wondrous sights such as the Yucatán Peninsula or the Basilica of Our Lady of Guadalupe, there is a huge range of things to do.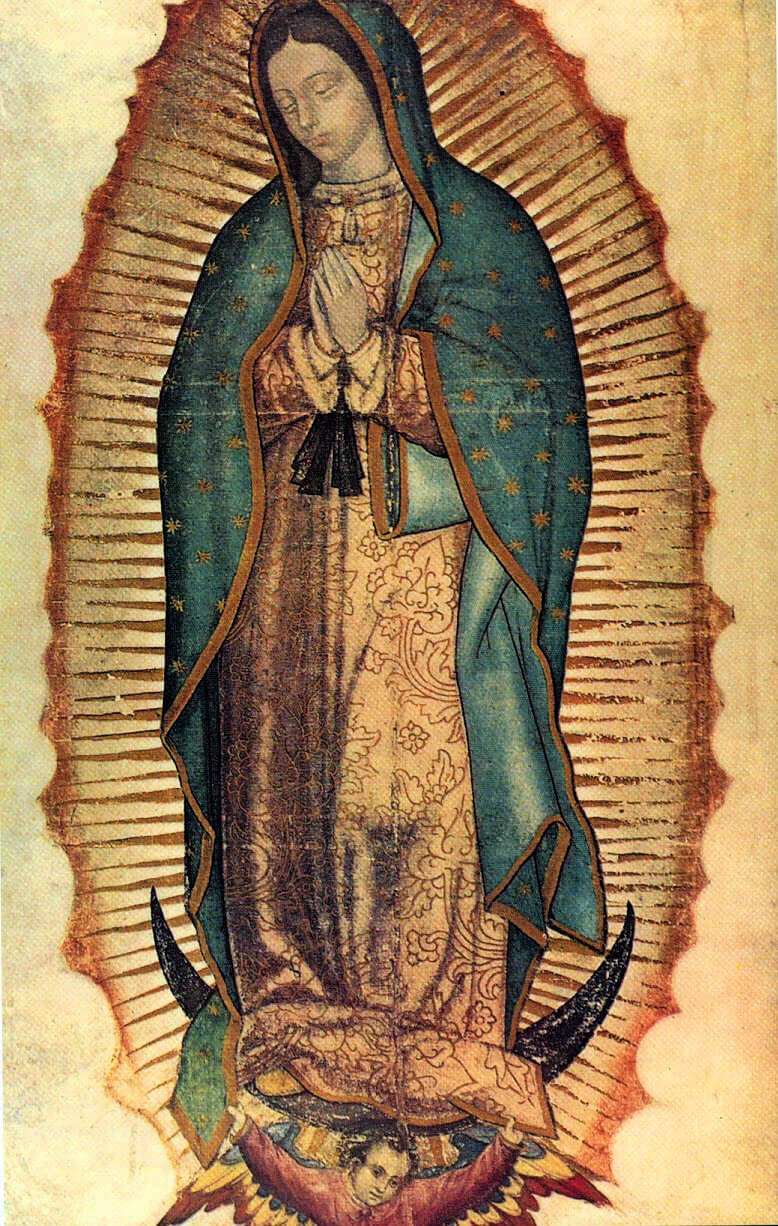 Another thing: the food.
You won't just be warm in the sun but you'll be feasting on the delicious fiery food of Mexico. Delicious tacos will be costing you less than a dollar and you'll have plenty of change to munch on Mollettes and huevos rancheros.
Another thing: the people.
Friendly, charming, expressive, vibrant and Catholic, what could be better? And the music too is a treat…Basically, Mexico is one of the best places to visit in March for you.
3. Thailand

The hottest month of the year in Southeast Asia is April so March really is an ideal time to visit. For example, the average temperature for Bangkok during March is around 30°C / 86°F.
Known for being ridiculously cheap, you can sleep in double rooms with a fan for about $7–$10 per night, dorm beds for about $4-$7, and quite luxurious hotels for only around $70.
You average street food meal will cost you around $1-$2, with nicer restaurants costing about $2–$7 per person.
Also, Thailand has so much to offer from its many islands, great beaches, scenery, UNESCO World Heritage Sites, National Parks, and super cities such as Chiang Mai.
4. Philippines

Pretty much everything that has been said about Thailand above can also be applied to the Philippines. It is a little bit cooler than Thailand in March with average daily temperatures in Manila being around 28°C / 82°F, but this might actually suit some people.
The benefit of the Philippines is that they usually have cheaper domestic flights on offer, meaning you can explore it more for cheap. The Philippines also pips Thailand in terms of natural beauty and scenery.
It can be a bit of a toss-up between whether to choose Thailand or the Philippines! If you'd like more info on this interesting debate, check this post out.
5. Laos

Another Southeast Asian country that has warm weather in March, the average daily temperature in Vientiane (Lao's capital city) is around 29°C / 84°F.
Lao has been dubbed Asia's "sleeping beauty" and is known for its coffee culture, green surroundings, gorgeous sunsets (see picture above), waterfalls, and great food.
There are many interesting things to do, such as taking the slow boat, visiting the charming little town of Luang Prabang (a UNESCO World Heritage Site), the slice of heaven that is Vang Vieng (pictured), the Plain Of Jars, and so much more.
6. Nepal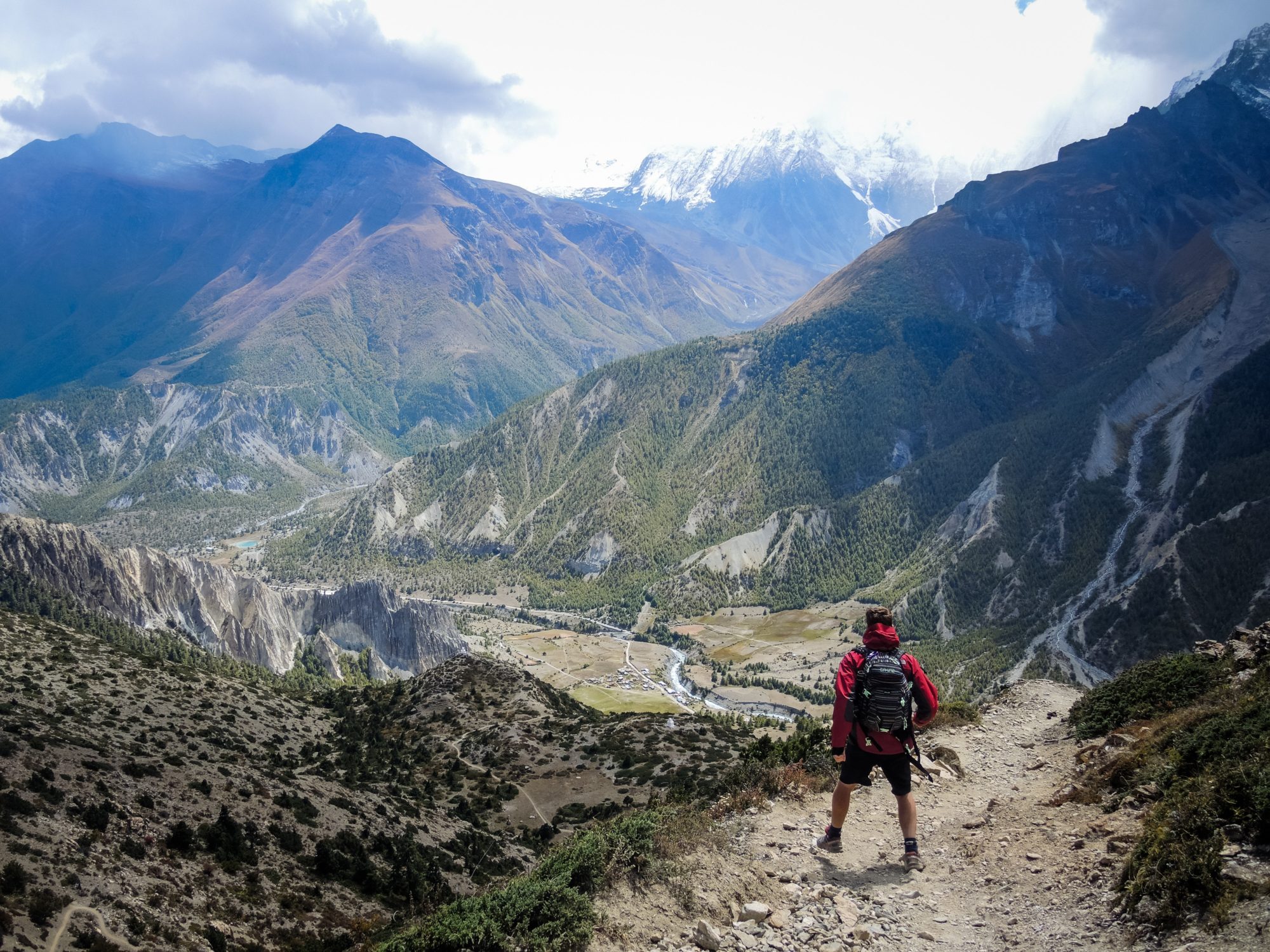 In Kathmandu, Nepal's capital, the average daily temperature sits around 26°C / 79°F, making it another great option if you're thinking about where can I go on holiday in March that's hot.
Nepal is rugged, untamed, beautiful and is a wonderful place to visit if you like hikes. But hikes isn't all it has to offer, from jungle walks to biking, rafting, kayaking, and seeing the Himalayas, Nepal is a great option for adrenalin junkies who want to visit somewhere completely new and fresh.
7. Brazil

Huge, colorful and vibrant, Brazil's Rio de Janeiro is around 26°C / 79°F during March—the same as Kathmandu in Nepal. So not too hot, but not too cold either!
Whether it be dancing Brazilian style, checking out great sights such as Iguaçu Falls, Christ the Redeemer, Corcovado, Sugarloaf Mountain, or seeing why their beaches are to die for, or relishing in the fact that Brazilians love tourists, you won't get bored.
After all, it's such a big country (the 5th largest in the world) that there are a plethora of things to do. And, moreover, great things to do on a budget! Like all the other countries in this post, Brazil is surprisingly affordable.
You can have nice Brazilain breakfasts at local cafés for about $2.50-$8 and taking the subway is your cheapest way to get around costing only about $1. Of course, prices vary depending on where you go and what you do, but with a bit of planning Brazil can turn out to be one of the best places to go on holiday in March!
8. Tenerife (Spain)

One of the best places to visit in March in Europe (well, at least culturally Europe), Tenerife is actually a Spanish island with an average daily temperature of 20°C / 67°F that lies just off Northwest Africa.
Bursting with marine life from orcas to bottlenosed dolphins and sperm whales, you'll have lots to do if you love the sea and diving. Also, the Catalan and traditional Spanish cuisine only enhance the experience of sitting in the sun and enjoying the sea.
On that note: Tenerife is known for being sunny all year round so, in March, it'll be a safe bet and a cheap escape since flights to Tenerife can often be ridiculously low (at least if you're flying from Europe).
Basically, if you're based somewhere in Europe right now and wondering where you can go on holiday in March that's hot, Tenerife is a great option since it isn't too geographically far away from Europe and, in a sense, is in Europe since it's a Spanish island and so feels quite European.
9. Morocco


With the average daily temperature in Marrakesh (Morocco's capital) being around 17°C / 63°F, Morocco might just be the perfect getaway if you're a pasty European (like me) who is itching to fly somewhere exotic and unique, yet only on the short haul.
The unique blend of Arabic, Berber, and French culture in Morocco will charm you, and if you're an architecture buff, you'll LOVE Morocco. From the Mosques to the tombs built for royalty, to even great archeological sites, Morocco boasts so many interesting spots for architecture.
Check out Chefchaouen, the blue painted town, or trek the Atlas mountains, or go on a desert tour. If you're looking to travel on a budget, then check out the city of Fes—which tends to be cheaper than Marrakesh.
Furthermore, if you plan to travel to Morocco on your own a female, be sure to also check out our tips for you.
10. South Africa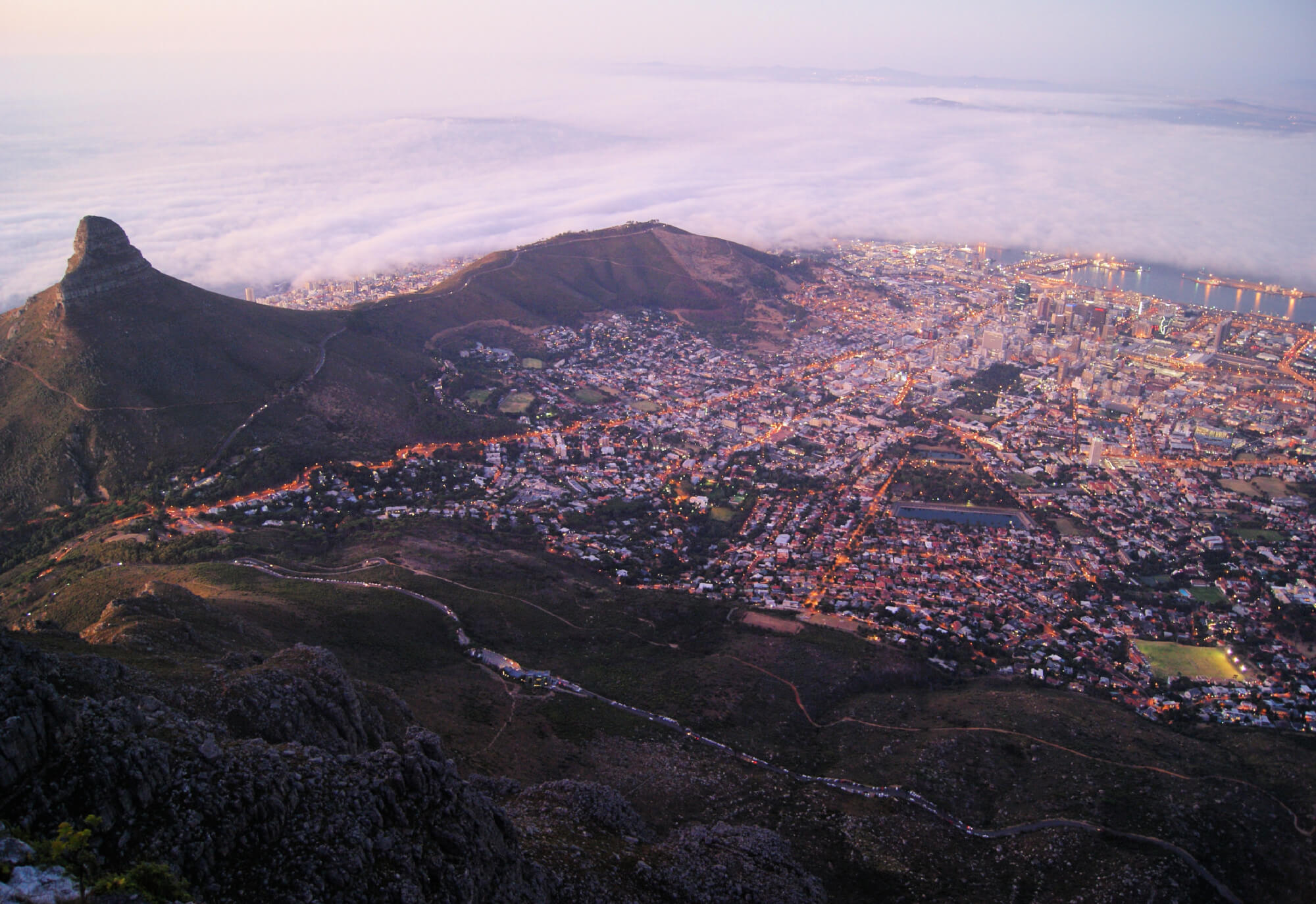 With Cape Town's (the capital of South Africa) average temperature of 21°C / 69°F in March, South Africa is another perfect option for those looking for the best places to go on holiday in March.
Go on a safari, check out Kruger National Park, relax on Boulders Beach, all while enjoying the rays. Not to mention its also a gorgeous country.
South Africa is becoming known as one of the go-to places for adventure travel, so get out there and kayak with crocodiles, check out all the wildlife such as hippos swimming in dams, turtles laying eggs, and finding the world's smallest lizard.

Even better yet, what most tourists remark on when visiting South Africa is how cheap everything is!
---
So, if you were that person who was saying to themselves, "where can I go on holiday in March that's hot?" I hope this answered your question! Please let us know how you get on, and also feel free to comment if you have any other suggestions for our readers!
Suggested next reading: 10 Cheap & Warm Countries Perfect For People Who Hate The Cold