If you're like me, you think that the best places to celebrate New Year are often on the other side of the world. Places like New York, Cape Town or Barcelona always seem like a more exciting alternative to home, wherever that may be!
But with so many options, how is it even possible to choose between them?
Well, let's take a closer look at the 20 best places to celebrate New Year around the world:
1. Singapore

Few destinations are moving so fast as Singapore and for an equally exciting New Years, most visitors head straight for the Singapore Countdown at Marina Bay.
After all, it is also here that you will find excellent street food and endless live performances from some of the most famous entertainers on the island.
---
2. Bali, Indonesia

If you want something a little more laid back, Bali is a year-round hotspot with near-perfect weather, pristine beaches and excellent resorts.
It's true that beaches are not for everyone but the truth is, the friendly locals and sense of culture in Bali can make this an especially interesting choice of places to celebrate New Year.
---
3. Cape Town, South Africa

Located at the very southern tip of the African continent, Cape Town is best known for Table Mountain, Great White Shark Dives and Robben Island—the unfortunate home of Nelson Mandela!
However, aside from the fantastic things to do, Cape Town is also blessed with a vibrant nightlife with bars on Long Street being especially popular. On the other hand, there is also a spectacular firework display at the V & A Waterfront just before midnight.
---
4. Paris, France

It's true that Paris is the "City of Love" but with the Eiffel Tower providing a backdrop to fireworks over the River Seine, this is one of the best places to celebrate New Year for absolutely anyone!
Afterward, visitors tend to crowd onto the Champs-Elysees for an immense street party!
---
5. New York, USA


For many people, New York can feel like the "center of the world" and with so much snow and excitement, this is widely considered the ultimate Christmas destination.
That being said, this atmosphere continues in the run-up to December 31st when the streets and bars of Manhattan light up like nowhere else in the world. With this in mind, New York is an obvious choice in terms of the best places to celebrate New Year.
---
6. Rio de Janeiro, Brazil

Rio is not only one of the most picturesque cities in the world but also one of the most colorful places to celebrate New Year. In fact, the city is home to one of the biggest firework displays in the world and when it comes to carnival, nobody can party like the locals.
What's more, the pristine beaches of Rio also make this an ideal place to spend a few days over the New Year period.
---
7. Dublin, Ireland

Aside from the green rolling landscapes and historical nature of Ireland, the live music and traditional bars make Dublin stand out among the places to celebrate New Year in Europe.
Although the "Temple Bar" area is hugely popular with tourists, you should find that many of the best local bars are situated near Grafton Street and Lower Baggot Street.
That being said, there are also many attractions to explore by day and various day trips to iconic places including Glendalough and the Cliffs of Moher.
---
8. Hong Kong

Hong Kong is one of those places that can feel like a world of its' own. However, on New Years, locals pay homage to Times Square in New York by dropping a replica ball at the Times Square Shopping Centre.
Meanwhile, Hong Kong is possibly the most dramatic city skyline to ever act as a backdrop for a firework display.
Why not even consider going on a harbor cruise to welcome in the New Year in Hong Kong?
---
9. London, England

London is best known as one of the financial capitals of the world but in truth, the people, interesting restaurants and attractions make this one of the most exciting cities to explore.
In fact, there are so many things to do in London that it's often a case of choosing what to skip rather than picking out what you want to see.
Anyway, London really comes alive on New Years with firework displays all over the city and millions of revelers hitting the streets to celebrate in the fantastic range of bars and clubs.
---
10. Barcelona, Spain

Spain is a hugely popular tourist destination for Europeans for good reason with excellent weather, fine food and reasonably cheap accommodation throughout. While Barcelona may not be as "affordable" as elsewhere, the buzzing nightlife more than makes up for it.
In fact, the bars in Barcelona are widely considered as the most exciting anywhere in Europe. Needless to say, the city is also home to several iconic landmarks including the ancient Gothic Quarter and the infamous Sagrada Familia.
---
11. Chiang Mai, Thailand

Situated in the very north of Thailand, Chiang Mai is a complete contrast to Bangkok. In other words, unlike the capital, Chiang Mai is much quieter and much more enjoyable in terms of places to celebrate New Year.
Interestingly, most bars in Chiang Mai are required to close down at midnight but an exception is made for the final day of the year. As if that's not enough, Chiang Mai turns into an epic light show on New Years with thousands of visitors and locals sending a swarm of lanterns up into the night sky.
---
12. Beijing, China

As you know, the Great Wall of China is located close to Beijing and offers the perfect distraction during a visit to the city. On the other hand, the firework displays in Beijing are also unlike anything you have ever seen.
Now, this should not be surprising, for the Chinese are known as one of the main distributors of firework and on New Year's Eve, it certainly shows!
---
13. Athens, Greece

Among the best places to celebrate New Year, Athens is one of the most interesting. You see, children often take to the streets of Athens to sing New Year carols and in the run-up to midnight, locals turn out all the lights so that they can see the New Year with new eyes.
After this fascinating experience, you also have a bustling nightlife to uncover and a long lineup of ancient attractions to explore the next morning!
---
14. Edinburgh, Scotland

Edinburgh with its magnificent castle and hidden bars is a sure bet to be one of the best places to celebrate New Year.
This energetic city always lives up to expectations and this is largely due to the friendly and fun locals who are always quick to welcome visitors into their own celebrations.
---
15. Hoi An, Vietnam

Located midway through Vietnam and just a short skip north of Da Nang, Hoi An is the most famous town in the country. Featuring a myriad of winding streets with food vendors, café's, colorful houses and interesting restaurants, this is town also a truly spectacular sight that never fails to leave a memorable impression.
As for New Years, visitors usually find that the mellow vibe, friendly locals and small-town feel of Hoi An help create a wonderful ambiance and one of the best places to celebrate New Year.
---
16. Manila, Philippines

Round shapes are a symbol or prosperity in the Philippines and for this reason, locals stick to eating round fruits and carrying a collection of round coins in their pockets.
Aside from this tradition, they also wear polka dot clothing for the final day of the year which makes this an especially interesting choice of places to celebrate New Year.
---
17. Zanzibar, Tanzania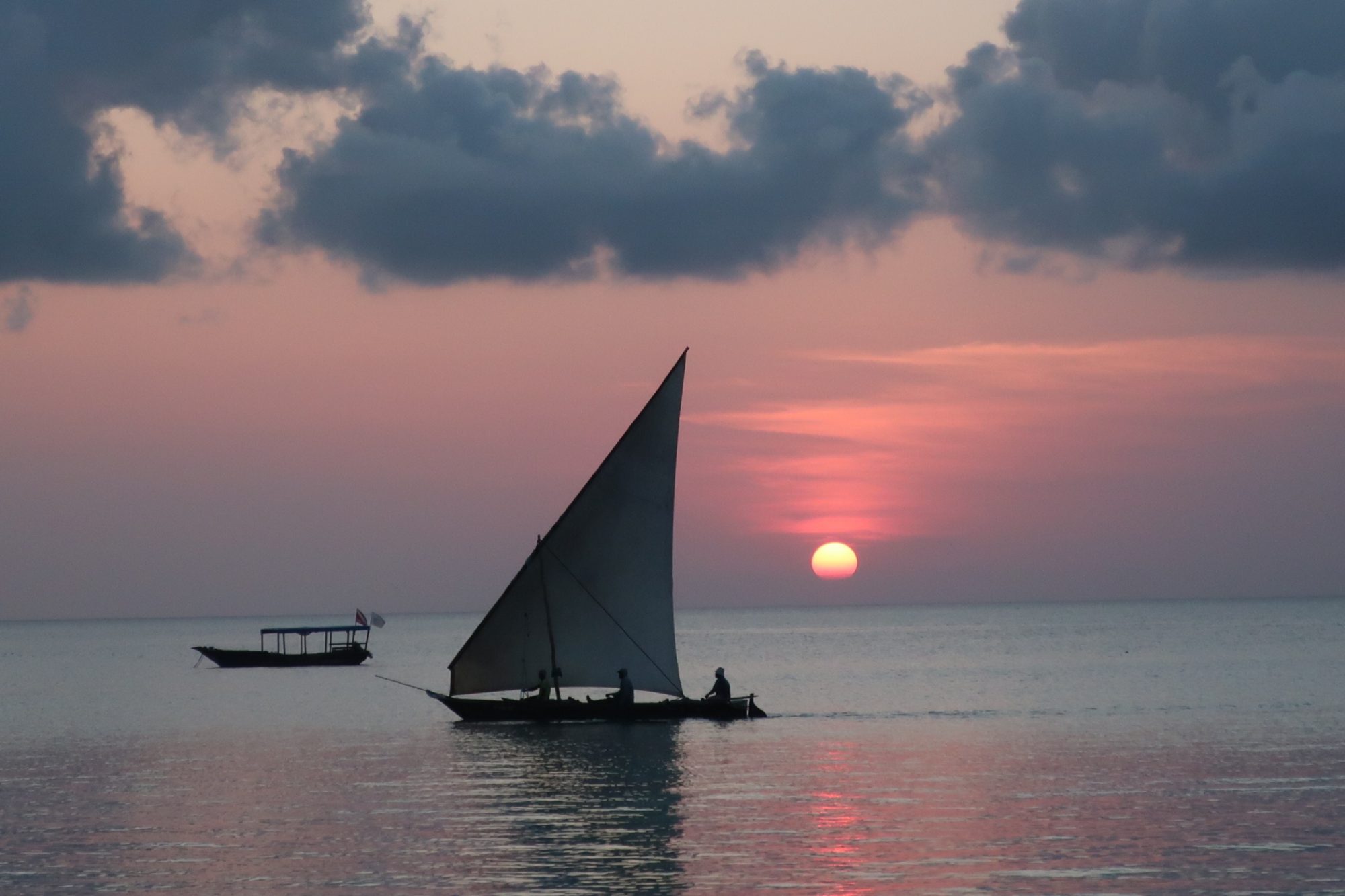 In spite of the remoteness of Zanzibar, the island is very easy to reach and complimented with endless resorts. At the same time, this is also a place where the old world meets the new, as ancient Stone Town is just a few hours drive away from the white powdered sands in the north of the island.
As a result, visitors get a taste of everything and when it comes to events, Kendwa Beach in the north is home to a full moon party which is the number one place for locals to celebrate New Year's Eve.
---
18. San Francisco, United States

There is something very unique and timeless about San Francisco in the United States. However, this city is also a boiling pot of cultures which largely consists of an immigrant population.
As you can imagine, this has made San Fran one of the more dynamic and interesting places to celebrate New Year. In fact, there are many special performances put on for New Years and the Embarcadero is the place to be at midnight, where an immense firework display lights up the skies.
---
19. Sydney, Australia

Think about it; standing next to Sydney Opera House with fireworks and friends. Although nearby Melbourne has particularly interesting nightlife, Sydney is the place to be as far as places to celebrate New Year is concerned.
Needless to say, there is also an excellent nightlife here and enough shopping, restaurant and atmosphere to make it worth the trip.
As for the highlight? What better way to ring in the New Year than to head for Bondi Beach the next morning?
---
20. Siem Reap, Cambodia

Let's be honest, the following day is often the best thing about New Years. In other words, when you visit Siem Reap, you can rise early and spend the first day of the year at the majestic Angkor Wat Temples.
That being said, you will also find "Pub Street" at the center of Siem Reap which is one of the most vibrant places for a night out in all of Southeast Asia!
---
As you can see, there are so many places to celebrate New Year and possibly not enough years in our lifetime to explore them all. At the same time, we all need to start somewhere and the above destinations are great shouts for the best places to ring in the New Year!
Suggested next reading: 10 Great & Cheap Places To Visit For People Who Love Winter